Heads up! We're working hard to be accurate – but these are unusual times, so please always check before heading out.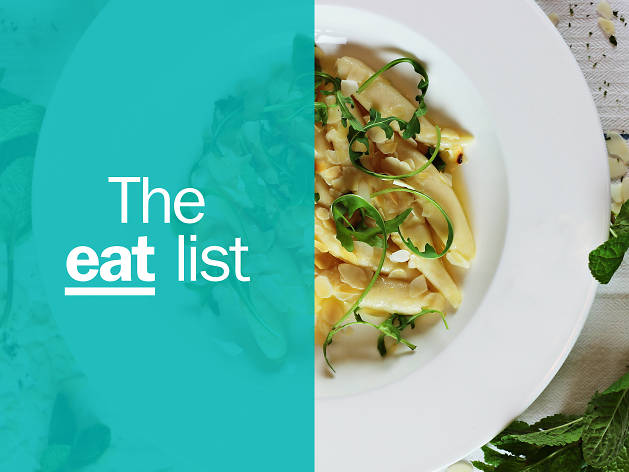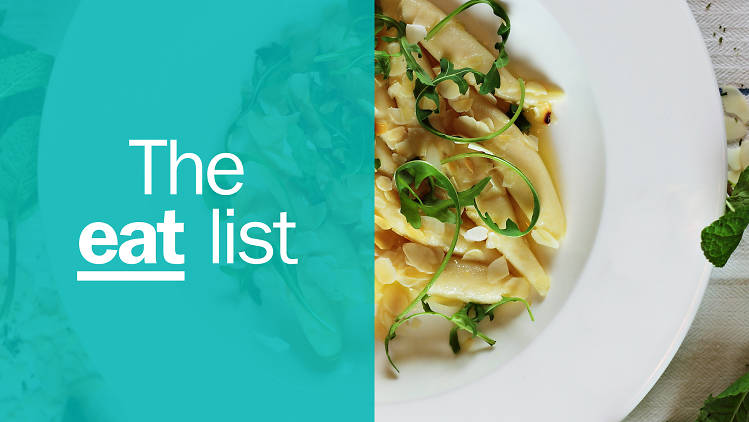 The 10 best Acapulco restaurants
With tourist numbers said to be on the up, the Acapulco restaurants have much to deliver: here are the very best ones.
Once a glamorous getaway for the international jet set seeking fun things to do and craving the foods only served in Acapulco restaurants—from Elvis Presley to Elizabeth Taylor and the Kennedys—today, the beach resort of Acapulco is better known for having one of Mexico's highest crime rates. However, pristine beaches, scenic hill views and nostalgia-infused Acapulqueña architecture continue to make this seaside town a dreamy destination for national and international visitors alike. Tourist numbers are said to be on the up as well.
Wondering where to satisfy your hunger pangs while in town? From beach shacks serving some of the country's best seafood to hillside, fusion restaurants where East meets West, here are the best eateries in town.
Best Acapulco restaurants
Photograph: Courtesy TripAdvisor
What is it? At the far-end of Barra Vieja beach, this humble, lagoon-side restaurant has been a local institution for decades. Don't let its rudimentary thatched roof and pastel furniture fool you: this place attracts visitors from all over, sampling some of the country's best seafood. Expect to queue: it's worth it.
Why go? Rumor has it that the late Don Beto Godoy and his wife Gregoria Galeana invented the pescado a la talla – succulent, chilli-and-garlic marinated fish cooked on the grill, now devoured nationwide. We'll probably never know if it's true but, quite frankly, who cares – it's just so good.
Price: Average
Photograph: Courtesy TripAdvisor
What is it? A modest eatery facing the iconic Grand Hotel by the Santa Lucia Bay. Housed in a palapa, it's been a haven for Mexican cuisine since 1984.
Why go? Ika Tako is best known for its fish and shrimp tacos, but a range of other options are available, including veggie dishes. Whatever you order, it will be accompanied by a bewildering choice of eight – that's right, EIGHT – salsas of all colors and flavors, including mango, peanut, coco and avocado.
Price: Average
What is it? Witness some of Acapulco's original glamour at Boca Chica. Built in the 1950s, the hotel was immortalized in the Hollywood classic 'Fun In Acapulco', featuring Elvis Presley, and has since been revamped by Serpentine Pavilion architect Frida Escobedo.
Why go? The poolside restaurant, led by chef Keisuke Harada, offers scenic views of the Roqueta Island and serves probably the best sushi in town from its Mexican-Japanese fusion menu.
Price: Pricey
What is it? Fancy a break from the all-too-available tacos al pastor and shrimp cocktails? This stylish, Italian-inspired restaurant headed by chef Julián Martínez Bello brings you farm-to-table options, ranging from grilled rib-eye with rosemary, sea bass with orange and lime sauce, and homemade lobster tagliolini. Delight in its minimalist white interiors or dine al fresco.
Why go? Aside from its sophisticated, all-glass façade providing Pacific views, Becco Al Mare counts more than 600 different wines and 4,000 bottles, making it the most expansive wine cellar in town. Cheers to that!
Price: Blowout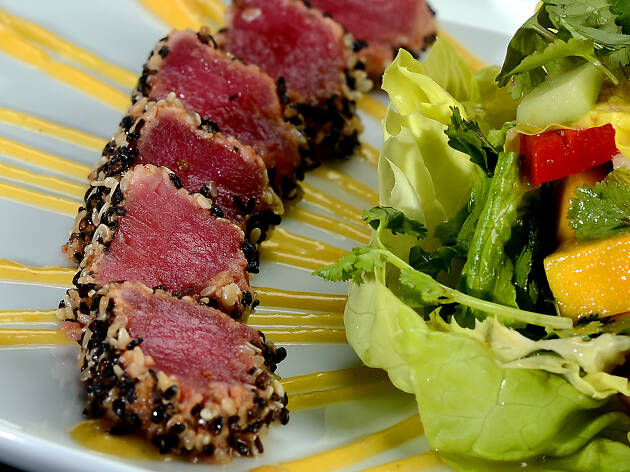 Photograph: Courtesy Zibu
What is it? From the sixteenth century, Acapulco became a strategic point in the galleon trade, which linked Asia to the Americas. Celebrating the culinary legacy of that encounter, this chic and trendy restaurant proposes a fusion, Thai-Mexican menu, as envisioned by chef Eduardo Wichtendahl Palazuelos.
Why go? Housed in a palapa-like pavilion and perched atop a cliff, Zibu offers dramatic views of the bay of Puerto Marques. Ideal for a romantic evening.
Price: Pricey
Photograph: Courtesy TripAdvisor
What is it? If you have a rudimentary knowledge of Spanish, you will have guessed that Pesca'O is one for the seafood lovers (yep, pescado means fish). Here, it's ceviche and shrimp cocktails galore. But only for lunch, as the restaurant's two locations close in the evening.
Why go? This quirky hole-in-the-wall joint is decorated with vintage posters, surfer kitsch and other sea-related memorabilia – and there's no fishy business when it comes to the fine, very comprehensive menu of seafood delights.
Price: Average
Photograph: Courtesy TripAdvisor
What is it? This is high class. Housed within the luxurious Encanto Acapulco hotel, Origen restaurant combines modern decor, ocean vistas and culinary extravagance, blending South American flavors with international trends.
Why go? Because it's just too damn gorgeous. Seriously. There's also a bar, a swimming pool and a spa.
Price: Blowout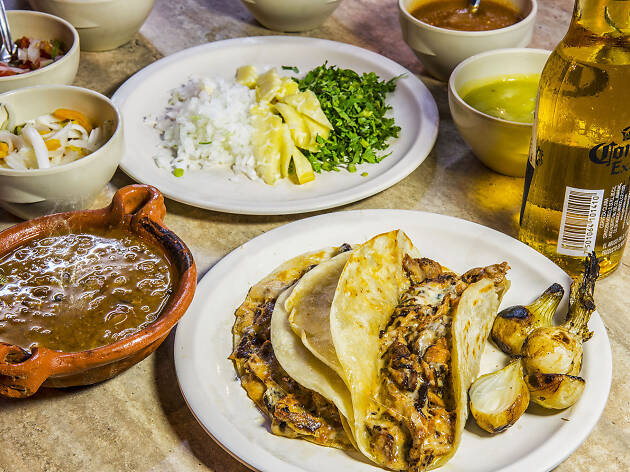 Photograph: Courtesy Tacos Tumbras
What is it? More tacos, you say? Yes, but these are different. Tacos Tumbras has been considered by locals as the best taquería in Acapulco for decades. You'll find all the Mexican street-food classics here: al pastor, bistec, chorizo, you name it. And it's only a stone's throw from the beach (though a second location is available further north).
Why go? For the true local experience, try the chicharrón (fried pork rinds) and the queso fundido (a Mexican iteration of the fondue). Make sure you block out the following two hours for a solid siesta.
Price: Bargain
Photograph: Courtesy TripAdvisor
What is it? Chef Erik Nguyen invites you on a culinary journey to the Orient, with a French touch. After a stint in Paris, this master of Asian cuisine made Acapulco his home, and you can enjoy his delicacies in this 350-seat restaurant with views across the ocean.
Why go? Relish the sophistication without all the fuss. It's called a 'bistro' for a reason – this place is down to earth.
Price: Pricey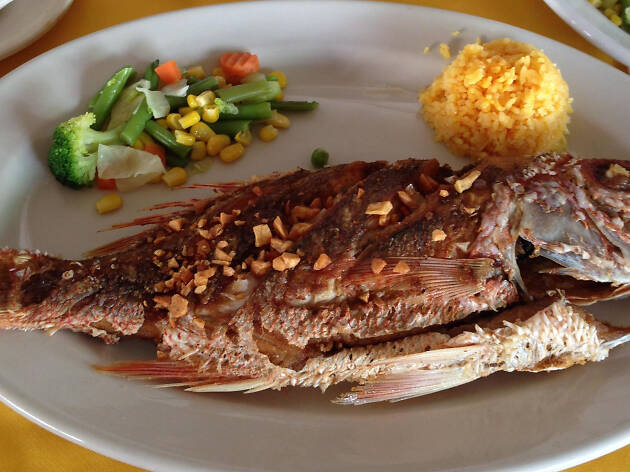 What is it? Mariscos Pipo may look rather well weathered, but it is situated right on the waters of Acapulco Bay. Plus, its warm, welcoming atmosphere more than makes up for the aging décor. Expect to eat some of the finest seafood in Mexico here.
Why go? To taste the OG of Acapulco ceviche. It turns out that Mariscos Pipo is the birthplace of this zesty clam broth filled with fresh fish.
Price: Average
Discover Time Out Market: the best of the city under one roof