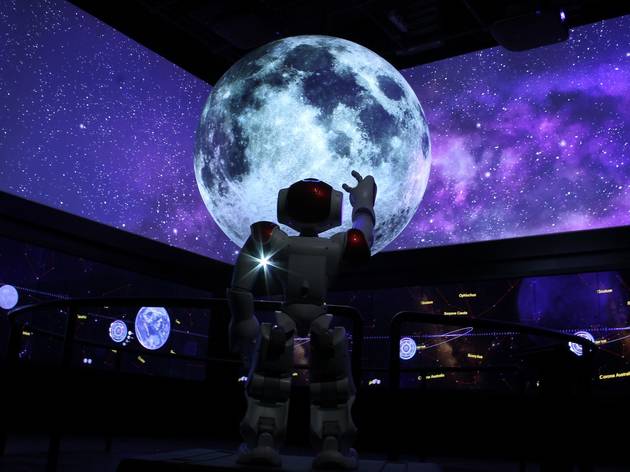 1/3
Photograph: Daniel Lawrance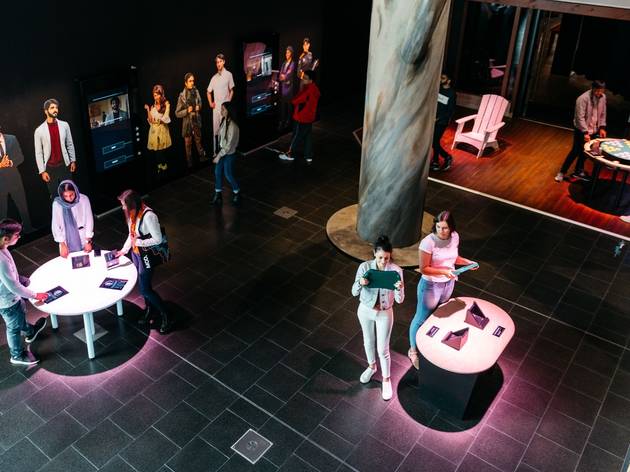 2/3
Photograph: Supplied/MOD.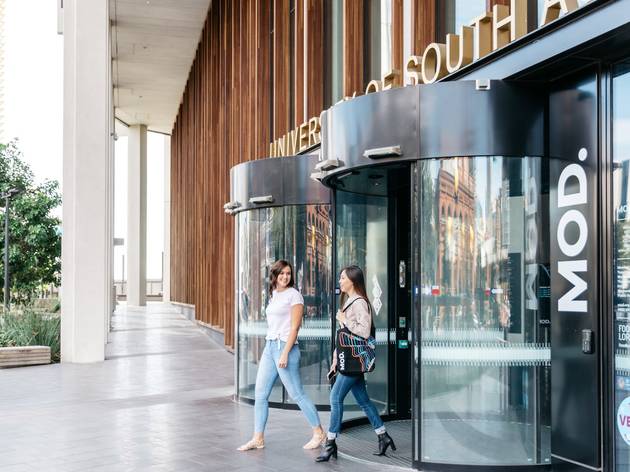 3/3
Photograph: Sia Duff
Time Out says
This futuristic museum at the University of South Australia sits at the intersection of art and science. MOD.'s exhibitions are designed with 15 to 25 year olds in mind, with a mission to interest young people in science and technology, showcasing how research shapes both our understanding of the world and our futures.
There are seven gallery spaces that host a new exhibition every six months. Past exhibitions include Hedonism (May-Nov 2019), which explored pleasure and wellbeing, where Ani Liu's immersive installation 'Biophilic Fantasies' contrasted real and fake nature to test the human desire to connect with our 'roots'. Seven Siblings from the Future (Nov 2019-Nov 2020) took visitors to the year 2050, where seven siblings debated what to do with a plot of land inherited from their great-grandmother amid the height of the climate crisis.
MOD. is open Tuesday to Saturday 10am-4pm. Come and visit for the exhibitions, and stay for Food Lore café (open Monday to Friday) and the MOD. Shop. The museum is easily accessible via Adelaide Metro public transport services: the Adelaide Railway Station is nearby, or you can take the Botanic or Glenelg line trams, exiting at the City West stop, or take a bus. There are also several car parks located nearby.
Details