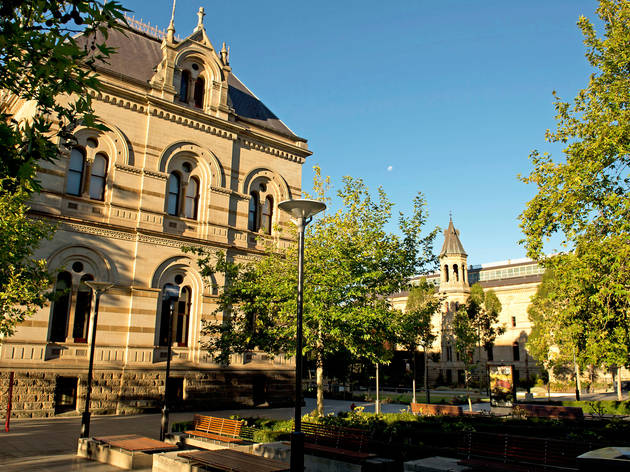 Time Out says
This natural history museum is one of the state's leading cultural institutions, with more than four million specimens of flora, fauna, geology and indigenous culture.
The Aboriginal Cultures Gallery is a highlight, boasting the world's largest collection of Australian Aboriginal cultural material. Explore some 3,000 artifacts spread over two levels, including some of the last remaining bark canoes in existence, and the culturally-significant Yuendumu school doors on which indigenous artists painted ancient Dreaming designs in 1980.
The South Australian biodiversity gallery is another must-see, exploring the state's wildlife and environment through models, touch screens, video and interactive displays. It's always a hit with younger visitors, as is the 11-metre model of a giant squid displayed in an old lift shaft. The four-storey deep sea creature is based on a real one that was found in New Zealand, the largest squid ever recorded.
Details