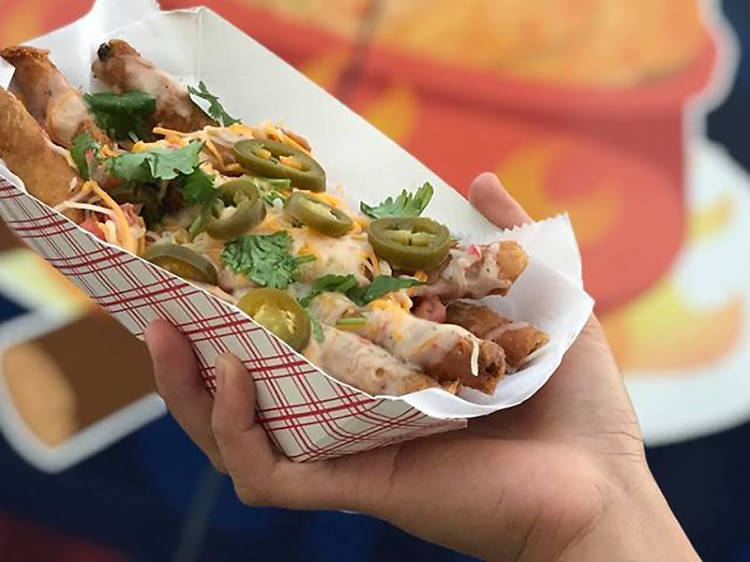 Photograph: Courtesy Yelp/N&M Curbside
What is it? A food truck serving fresh, authentic Filipino food on Main Street, recently established in 2018.
Why go? For something other than the traditional Texan offerings in Alice, head to N&M Curbside for delicious Filipino plates like lumpia nachos (lumpia is a savory spring roll) served with blanco cheese sauce and rice bowls, among other delicacies. Everything is homemade here, including the lumpias.
Price Bracket: Average