Heads up! We're working hard to be accurate – but these are unusual times, so please always check before heading out.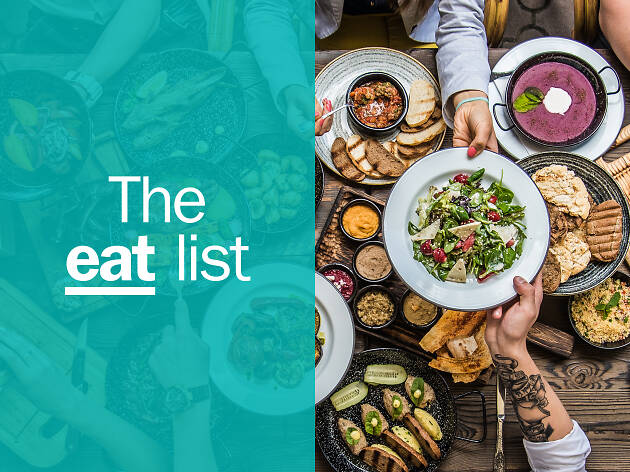 The 10 best Alice restaurants
From meat-heavy comfort food to Tex-Mex mainstays, here are the very best Alice restaurants
Once known as the world's largest cattle shipping point, Alice has a fascinating history and makes for a great pitstop for visitors traipsing around South Texas—add to that a slew of delectable Alice restaurats and this Texas town becomes a destination in its own right.
Located west of Corpus Christi at Texas 44 and US 281, this charming ranching community is named after famed cattle baron Richard King's only daughter, Alice. Today, the town offers an eclectic mix of tourist attractions and historical sites, including the South Texas Museum and the Tejano R.O.O.T.S. Hall of Fame Museum. And, as befits a small Texan town, there are several comfort food institutions, tiny cafés beloved by locals and a smattering of Tex-Mex restaurants to satisfy your cravings.
Best Alice restaurants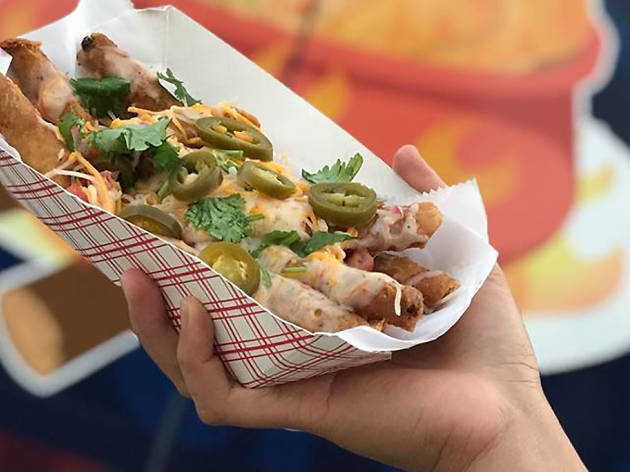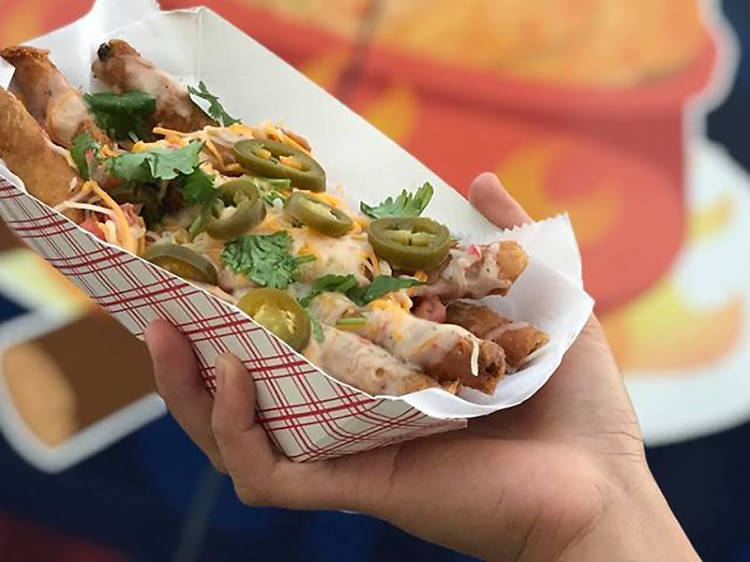 Photograph: Courtesy Yelp/N&M Curbside
What is it? A food truck serving fresh, authentic Filipino food on Main Street, recently established in 2018.
Why go? For something other than the traditional Texan offerings in Alice, head to N&M Curbside for delicious Filipino plates like lumpia nachos (lumpia is a savory spring roll) served with blanco cheese sauce and rice bowls, among other delicacies. Everything is homemade here, including the lumpias.
Price Bracket: Average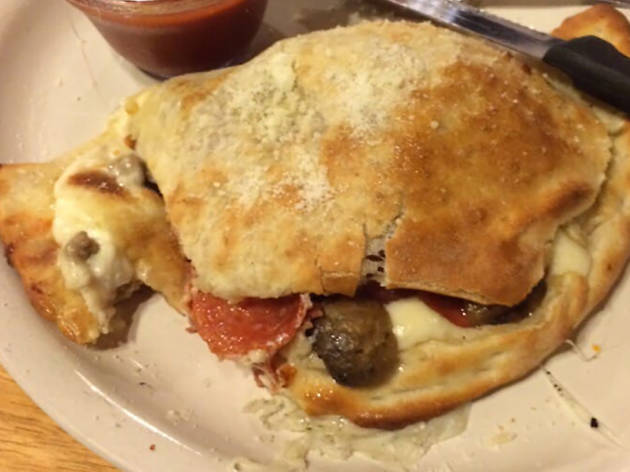 Photograph: Courtesy Yelp/Eliza C.
2. NY Joe's Italian Restaurant
What is it? A popular local pizzeria on Front Street with a huge, affordable menu.
Why go? For visitors craving Italian food in a sea of Tex-Mex, NY Joe's is a great pick. There are several gourmet pizza options, ranging from Alfredo Pizza to Joe's Special Pizza, a smorgasbord of sausage, Canadian bacon, hamburger, pepperoni, mushrooms, onion, black olives and peppers. Not in the mood for pizza? NY Joe's also has homemade pasta dishes and seafood plates, like linguine and lobster ravioli.
Price Bracket: Average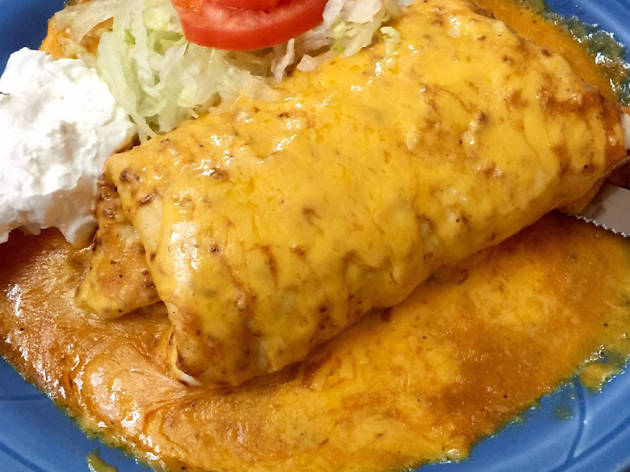 Price Bracket: Bargain Photograph: Courtesy Yelp/Ken S.
What is it? A Tex-Mex eatery on Front Street with inexpensive yet tasty offerings.
Why go? Restaurant El Charro serves Tex-Mex favorites all day long, but we especially recommend coming for breakfast: For under $6, you can get a mighty fine Migas Plate (diced corn tortillas mixed with eggs and fresh pico de gallo), Chilaquiles, or the Fiesta Omelet, which comes stuffed with beans, pico de gallo and cheese.
Price Bracket: Bargain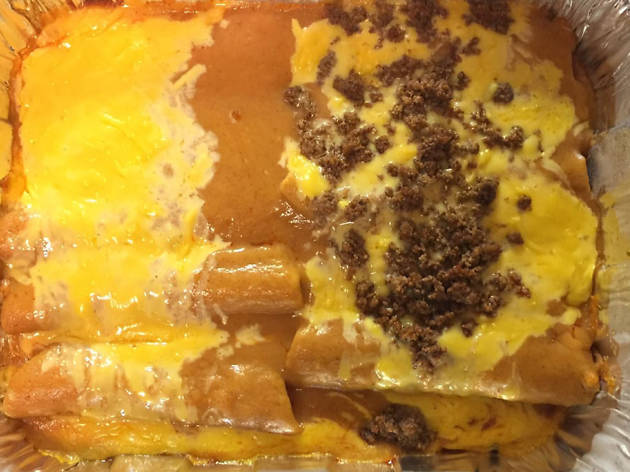 Photograph: Courtesy Yelp/Ken S.
What is it? Local Tex-Mex and American-style fare on Cecilia Street with daily specials and a large menu.
Why go? With colorful décor and warm, welcoming vibes, Chente's is a lovely place to bring the whole family. The menu ranges from familiar foods like enchiladas and fajitas to inventive items like the Quail Plate with rice and beans.
Price Bracket: Average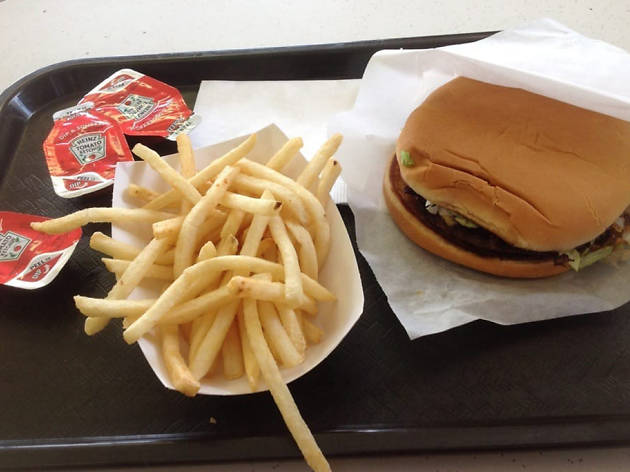 Photograph: Courtesy Yelp/Paul T.
What is it? An Alice tradition since 1985, this family-owned burger joint is a favorite among the hometown crowd.
Why go? If you're craving a juicy, greasy burger and fries paired with a giant iced tea, there's only one place in town to be: Dairy Burger. Due to high demand, there are two locations in town, on Main and North Johnson Street. Feeling brave? Try the Home Run, a burger with four meat patties – talk about a Texas-sized meal!
Price Bracket: Bargain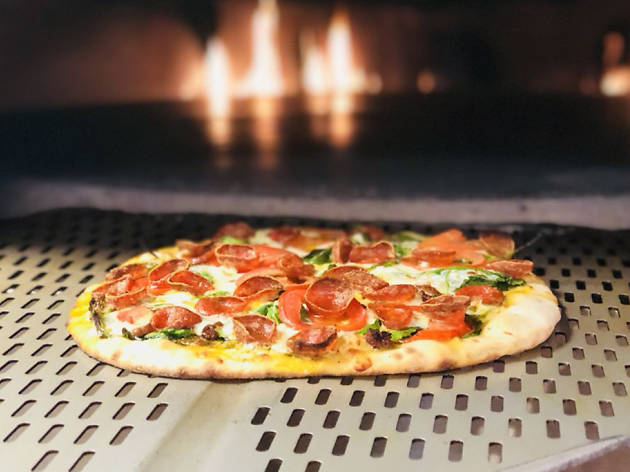 Photograph: Courtesy Yelp/Texas Brick Oven
What is it? A homegrown pizza place boasting scrumptious brick-oven pizza, plus a friendly atmosphere to boot.
Why go? In the mood for pizza? Stop by Texas Brick Oven, a family-run establishment on Wright Street slinging some of the best brick-oven pizzas around for miles. The sauces – pesto, white and red tomato – are made from scratch, and the pizzas are always cooked to perfection. All of the specialty pizzas are excellent, but the Margherita is particularly yummy, with fresh basil, tomato, two kinds of cheeses and seasonal olive oil.
Price Bracket: Average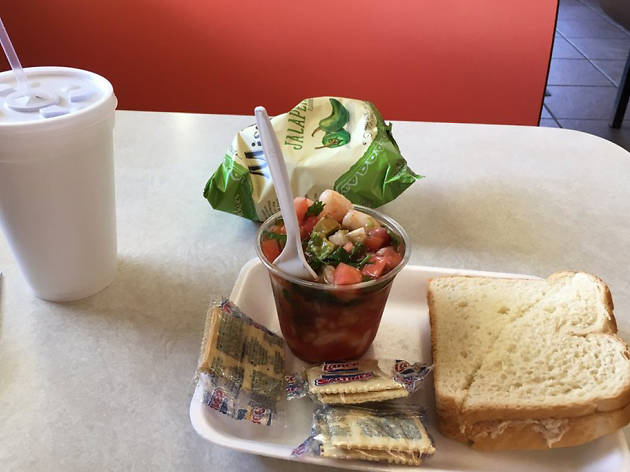 Photograph: Courtesy Yelp/Shonda M.
What is it? A quiet, unassuming spot on Main Street that only locals know about.
Why go? Tutti Frutti Delight is beloved by people near and far, and yet it's still under-the-radar enough not to have a real website – that's how you know it's good. Though the menu changes, you can't go wrong with the chicken salad or the Mexican-style shrimp cocktail (if they're available), although it's the special corn cup (a concoction thought up by owners Alex and Olinda Gonzalez), made with fresh corn kernels, lime juice and Parmesan, that's singularly delicious.
Price Bracket: Average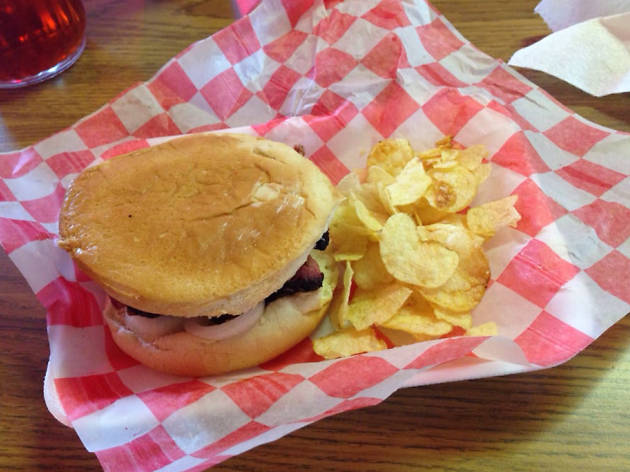 Photograph: Courtesy Yelp/WhyMe M.
What is it? Alice's premier barbecue joint that's only open on Thursdays and Fridays.
Why go? Serving up tender, luscious slabs of brisket to a parade of locals, Rollies is an institution in these parts. All the plates come with heaping portions of two sides – either potato salad, beans, jalapeno creamed corn or rice – and the sandwiches and tacos are great, as well. Don't miss out on the peach cobbler with ice cream for dessert.
Price Bracket: Average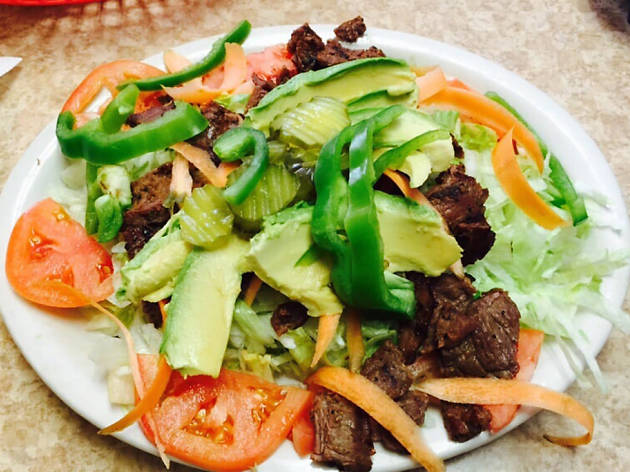 Photograph: Courtesy Yelp/Ken S.
What is it? Great service, a brimming bar and a sizeable menu full of delicious Tex-Mex.
Why go? El Jalisiense is highly popular with the locals, which is the best recommendation a place can get. But if you need more convincing, head down to their spot on Main Street for plates piled high with bulging tacos, spicy shrimp and even a Mexican breakfast with refried beans.
Price Bracket: Average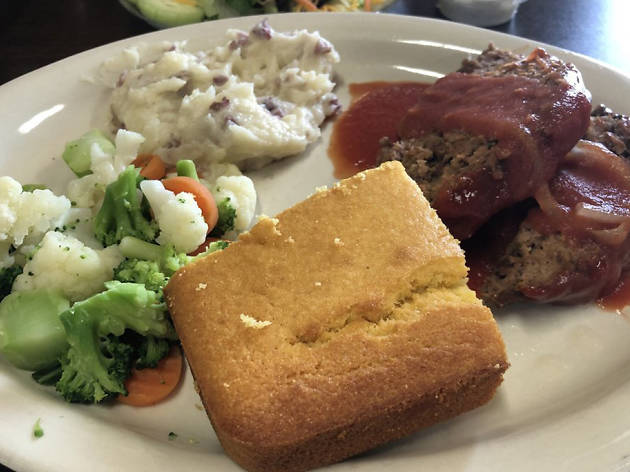 alice?select=havHJqKASRkO0RK7u829zg" target="_blank" rel="nofollow">John V.
10. Mache's Family Kitchen
What is it? You can't beat a good ol' bit of home cookin'.
Why go? Short of heading back to the homestead, Mache's Family Kitchen makes for a fab alternative. This family-run joint serves up Southern-style offerings, including grilled bologna sandwiches, chunky burgers, ribeye steak and a weekly Wednesday special pot pie.
Price Bracket: Average
Discover Time Out Market: the best of the city under one roof