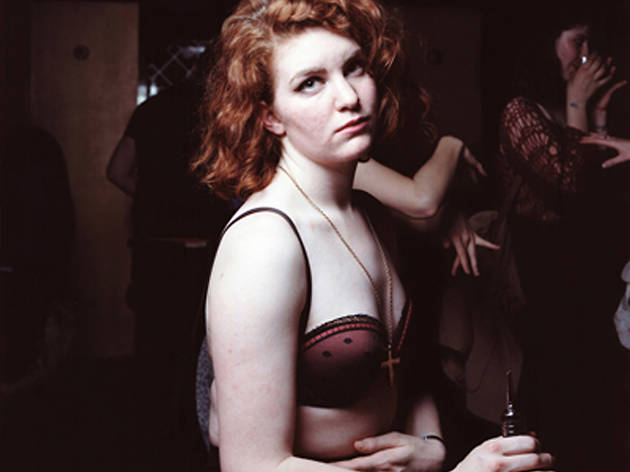 As though in a Jan van Eyck painting, but six centuries later, the characters that Jesús Madriñán portrays appear immobile, frozen by the camera against a simple almost black backdrop. The photographs are large, highly sculpted and pictorial. Here technique is everything, with the artist rejecting digital photography in favour of an analogue camera.

Madriñán finds his models in the clubs of East London's coolest neighbourhood, Shoreditch. He sets up his equipment in the middle of the floor and waits for his subject to move into shot, without imposing any rules. The exhibition begins with the series 'Good Night London' (2011), which was created in this manner. The end result has a highly dramatic aesthetic that, perhaps through habit, recalls painting. This is where the enigma of the show's title, 'Deshacer el género' [Breaking down genre] unfolds. Madriñán challenges the classic tradition of portraiture and updates it simply, using technology from 100 years ago, while Britney Spears plays in the background. Back on native soil, the artist recreates this technique in 'Boas Noites' (2013), which includes images of nights out in rural Galicia along with poetic images of the natural environment.

As a daytime counterpoint to these photographs, the series 'La finca' (2011) is housed in the gallery's annex, the Ultramarinos. The work differs thematically from the above, but likewise updates the techniques of still life and portraiture. 'Sin título [Membrillos]', for instance, recalls the hyperreal paintings of Antonio López, with the photograph seeking, again, to evoke a pictorial study.