Donation by David Douglas Duncan, II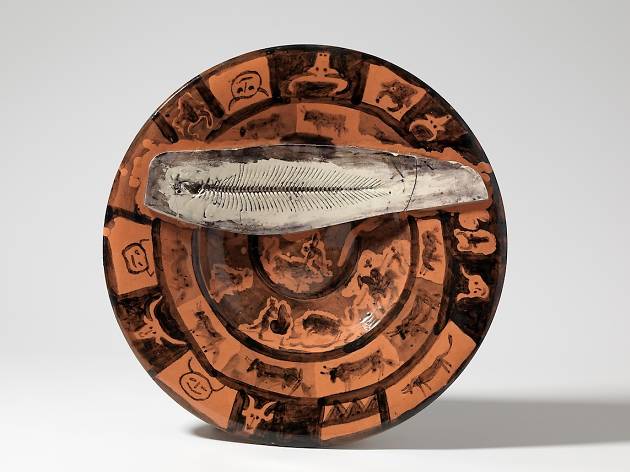 They say that sequels are never as good as the original, but this is one of those exceptions that prove the rule. In 2013, the Picasso Museum received a donation of 163 photographs that David Douglas Duncan took of the painter from Málaga and his surroundings between 1956 and 1962. Then Duncan exhibited a first selection, where scenes of life in La Californie, Picasso's home-studio in the south of France, formed the common denominator.

He now presents the sequel, a set of 87 photos that chronicle a domestic and spontaneous Picasso, surrounded by family and friends, relaxed and oblivious to the photojournalist at work. It's a kind of story of Picasso's life – here he is reading the paper, there he is talking to his wife Jacqueline, playing with her dog, joking around with a clown mask in the company of by Jean Cocteau, walking round the Cannes Film Festival, on the beach with his art dealer and friend Kahnweiler or playing bullfighter with a towel.

This exhibition also includes 20 works from the museum's collection that function well as a dialogue with the photographer's images – snapshots that, as valuable documents, reveal what visitors don't always get to see: the creative process. And Duncan knew how to get close to the artist without bothering him or getting in the way, and so he was able to capture the perfect moment. For example, there's a sequence where Picasso appears, first, nibbling a fish bone, and then, a while later, immortalizing the remains of fish on a piece of clay; the end result is the still life 'Corridos de toros y pez' ('Bullfight and fish').

There's also the image of the artist, brush in hand, working on 'La Tauromaquia' ('Bullfighting') accompanied by two aquatints from the same series. And another that shows the painter in the bath rinsing an engraving on linoleum. The show ends with an image of Jacqueline at the MoMA, in front of 'Guernica', and that's when you finally feel nostalgic and when you want to see more pictures and find those that, many years before, Dora Maar took of the birth of the painter's most famous painting.