Kerry James Marshall. Painting and Other Stuff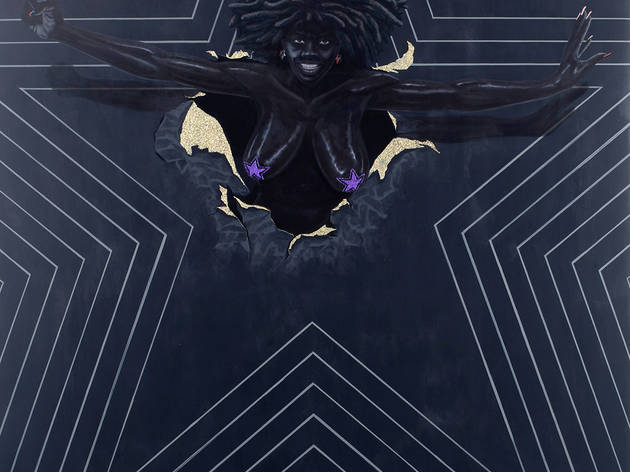 Kerry James Marshall is an African American artist who's almost unheard of in Spain. But that's about to change now he's exhibiting a new retrospective at Madrid's Reina Sofía as well as his most recent paintings, videos, sculptures, drawings and installations at Barcelona's Tàpies Foundation.

By the second half of the 1970s Marshall had a notion, through television series, of the Jewish Holocaust, the extermination of the American Indians, and the journeys of African slaves in America. So much invisible suffering. Then he began to extend the language of political correctness, which included women, sexual choices, and the powerless in the list of verbal amends to be made.

Marshall joined the art world around when others were watching 'Holocaust' and 'Roots' on TV. When he went in for figurative painting, he found there was a lot of artists doing portraits of Western white cultures, but nothing to represent his background. His portraits are great composotions, epic narratives, and featuring black subjects, something many hadn't seen before. As a suppressed culture, African Americans don't have historical documents, and there's a lack of self-representation.

Marshall has managed to achieve a balance between presence and invisibility with the use of dark backgrounds with no white lines highlighting figures, or with the use of ultraviolet photographs of African Americans, and installations where you have to look through a hole in a wall. But at the same time he creates black superheroes and Rococo scenes, as if the idyllic worlds of Fragonard and Watteau had been enjoyed by people of colour.

Marshall's richness lies in its contradictions. He's son of Western culture, but he's also overlooked by this culture, and uses their own tools used to combat this.