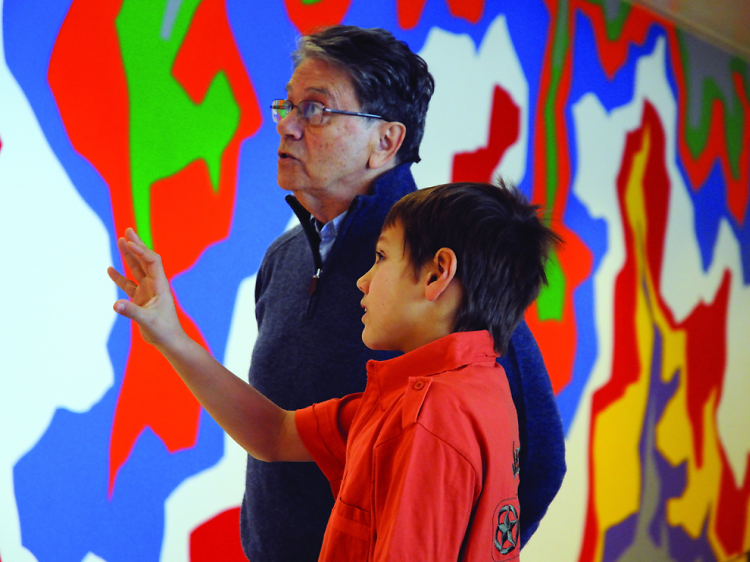 Exit de Disseny, S.L © Fundación Bancaria "la Caixa"
Among the first sights you see when you cross the threshold into the CaixaForum is the mural 'Splat' that conceptual artist Sol Lewit created in 2001 as commissioned by the Fundació Bancària La Caixa. 'Splat' is an onomatopoeia, a word that explains everything you see in those 18 metres of art. Nine colours expressed with irregular lines. It's a simple piece, an explosion of colour totally open to interpretation by viewers of all ages. We suggest you walk along it from one end to the other, and getting as close up to the painting as you can. Use your imagination and sense of play.

For Lewit, the idea was more important than the form, and it was typical for him to have assistants carry out the work of his sculptures and murals, following the artist's instructions. The same thing happened at the CaixaForum.