Grec 2017: Aerites Dance Company. Cementary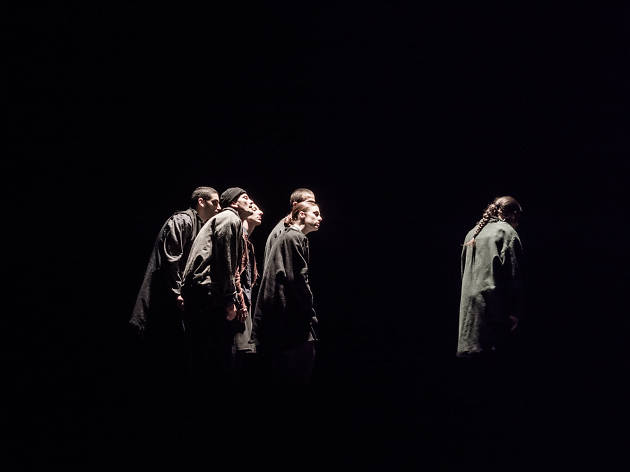 Choreography: Patricia Apergi. Dramaturgy: Roberto Fratini.
This is a new production from the Greek company Aerites, created in 2006 by Patricia Apergi and Dimitris Chalazonitis and that focuses on the creation of shows that investigate movement from a theoretical and dramaturgical basis. 'Cementary' takes place in an imaginary city in the future, providing the company with the chance to reflect on our own times. They do it by using a contradictory, provocative language that is still comprehensible to the audience and through which they create a future of war, chaos and disorder.