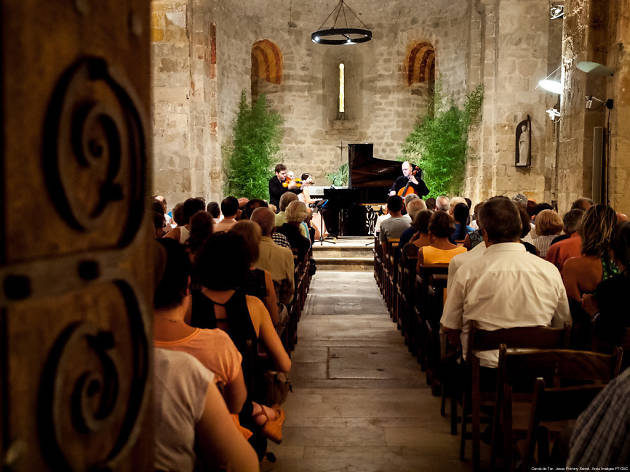 Romanesque architecture, a perfect setting to enjoy music
Romanesque art in Catalonia is closely linked to classical music, especially in summer, as the home of several meetings and festivals of great interest
In the past, the great Catalan Romanesque structures—above all castles and monasteries—resounded with the music of the time. There are few records of this music because it was difficult to transcribe it into conventional notation, but we know that the Pyrenees valleys were a fundamental circuit for the troubadours, and in religious venues masses were sung in what would later become Gregorian style. So this has always been a land of music, and still is.
But the music heard today in the surviving Romanesque churches and fortresses is very different. It's no longer a music linked to communication or liturgy but to classical music festivals, mainly those held in summer (and often in the open air), and that seek beautiful, majestic and noble settings to offer the audience a wonderful sensorial experience in this incomparable framework. If you plan to visit Catalonia and explore the Romanesque route, keep in mind that your vacation can also be full of music if you choose these destinations on certain selected dates of the year.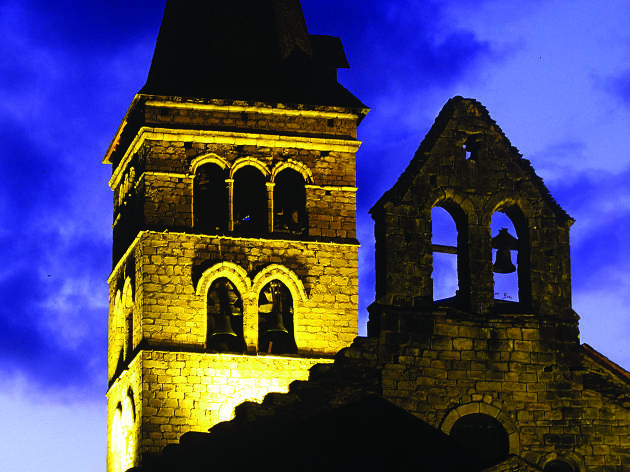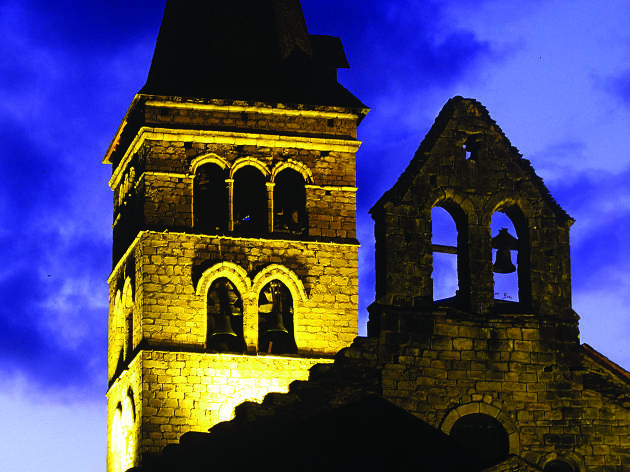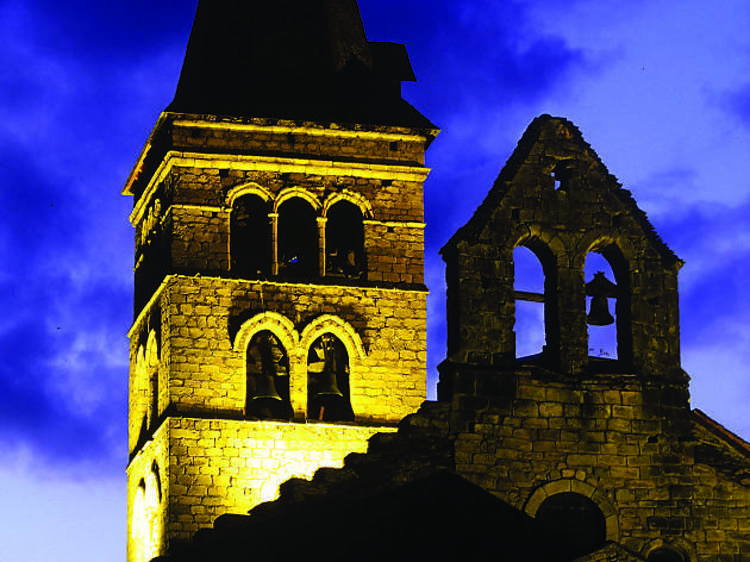 Photo: Agencia Catalana de Turisme
1. Vall d'Aran, music amidst the stones
The Romanic Musicau festival has been held in Vall d'Aran for 21 years, and it is one of the oldest and most enjoyable classical music mountain festivals in the world. It features a series of concerts—generally chamber music, performed by trios or quartets—in different Romanesque churches in the area in August. In 2019, for example, there were five events from August 2 to 30 in the churches of Sant Andreu, Sant Blai, Era Purificació de Maria, Santa Eulàlia and Sant Miquéu.
The concerts are free and a good way of boosting local tourism by holding each one in a different village in the area. The music is performed by small local ensembles, and the repertoire ranges from the baroque period to 19th century chamber music, an exquisite experience that, within the secluded walls of Romanesque churches, creates an impressive sound.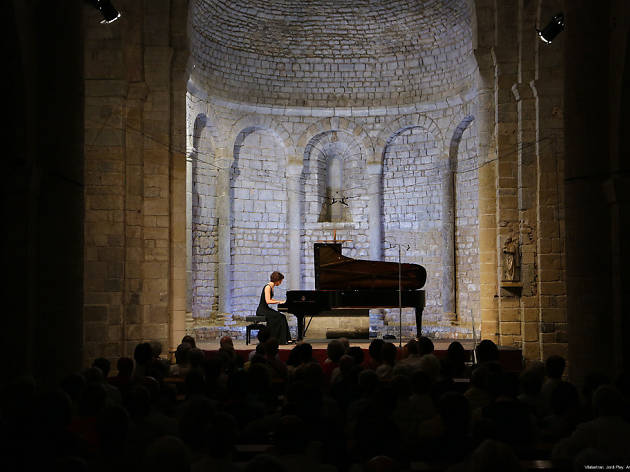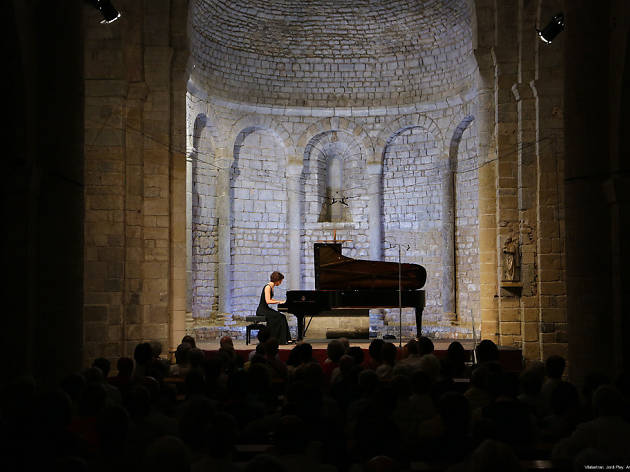 Photo: Jordi Play/Arxiu Imatges PTCBG
2. Schubert, the king of Vilabertran
Vilabertran is a small town four kilometers from Figueres, one of the most touristic places in Catalonia thanks to the presence of the house-museum of the painter Salvador Dalí. And for two weeks in August every year, there is a Schubertiada in the Canonical Church of Santa Maria, the area's Romanesque jewel. A Schubertiada is a musical event in which only the music of Franz Schubert is performed, an event inspired by the meetings arranged by the Viennese composer with friends in his house in the early 19th century. So it's a special occasion to listen to chamber music and Schubert's lieder performed by the main international musicians in an ideal setting.
The 2020 program has not yet been announced, but 2019 was a special occasion with the participation of great international voices such as the mezzo-soprano Joyce DiDonato, who performed Winterreise, Matthias Goerne and Cristoph Prégadien. The Schubertiada de Vilabertran is a varied event in which the repertoires also include lieder by other composers who resemble Schubert in spirit and sound. A real musical treat for summer.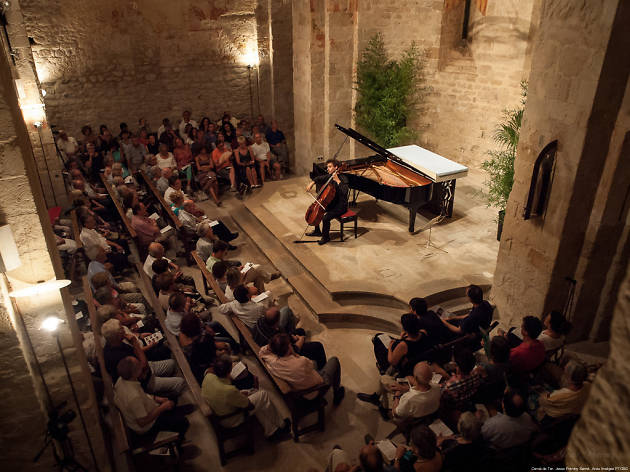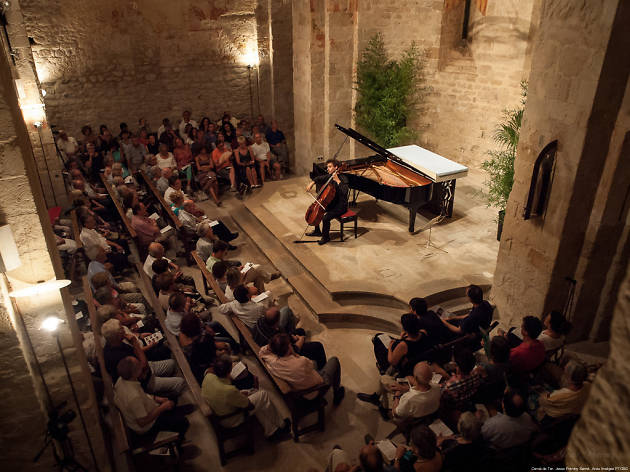 Photo: Jesus Potrony Serret/Arxiu Imatges PTCBG
3. Days of Wisdom in Cervià de Ter
The Days of Wisdom festival is new on the musical calendar: it was first held in 2019, but was destined to last and become an important date for any music lover. Promoted by the pianist Maria Joao Pires, it takes place over three days in August (last time it was from 9 to 11) structured around the link between music, literature, dance and the performing arts. And, with Pires' good connections with the international classical scene, the participation of great voices, choreographers, dancers and soloists is guaranteed in the future.
The musical spectrum ranges from baroque to contemporary sacred music, so everything from Johann Sebastian Bach to Arvo Pärt, including Frederic Mompou or Beethoven. And the Monastery of Santa Maria de Cervià de Ter is a splendid setting, one of the most solemn and best preserved Romanesque churches of Catalan heritage.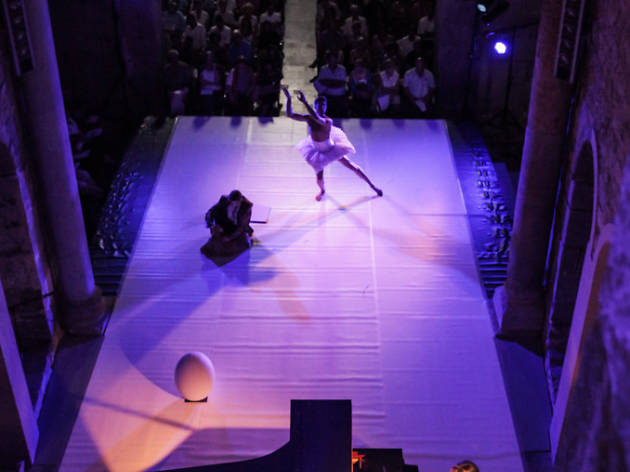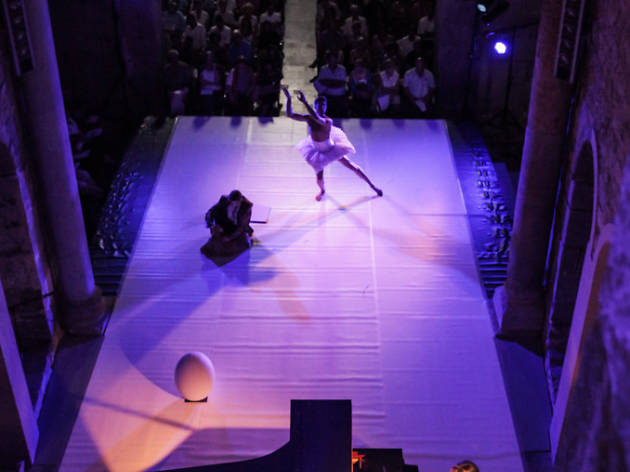 Photo: Daniel Bernal Picazo/Arxiu Imatges PTCBG
4. August of fantasy in Sant Pere de Rodes
The music festival of Sant Pere de Rodes, one of the Catalan Romanesque sites whose architecture most complements the landscape, is now a regular summer date: in 2019 it was held for the nineteenth time, occupying the months of July and August with small events in the Church of the Monastery of Sant Pere, and doesn't do things by half measures, offering a total of fifteen concerts over five weeks.
As it is held in the monastery, the concerts are of chamber music, although they try to be as varied as possible in terms of voice colors and historical repertoire. There are concerts featuring great sopranos and tenors, accompanied by piano or instrumental trios, and performances by chamber ensembles and young soloists. Occasionally, they include jazz. An exquisite and varied experience that is a feast not only for the ears but the eyes, and we can't imagine a better setting than the Monastery of Sant Pere de Rodes.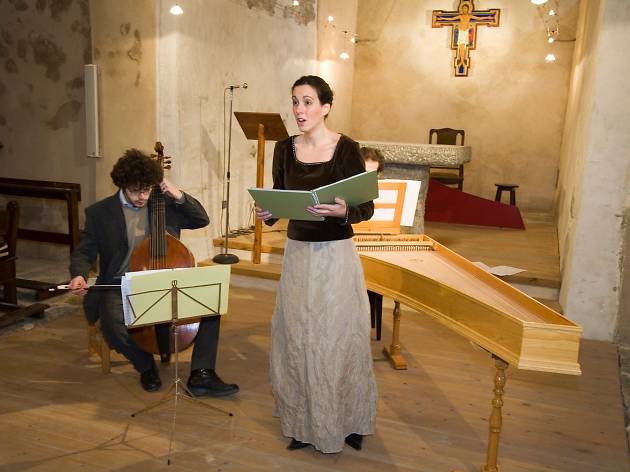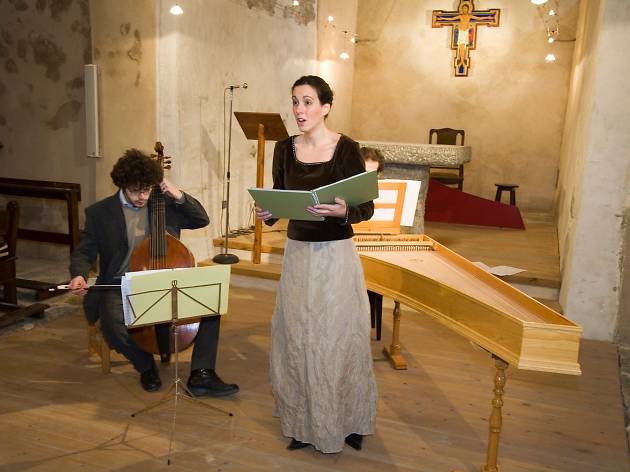 Photo: Raimon Casals
5. Living Romanesque art: vibrant churches
Since 2005, the Catalan region of Pallars Jussà has enjoyed a beautiful festival both in its program and setting. This is the Festival del Romànic i Castells de Frontera, whose distinguishing feature is that it's held in two castles in the area—Mur and Llorda—and also in the Church of Llimiana and the Shrine of the Mare de Déu de la Plana, four of the most beautiful examples of local Romanesque architecture.
The program is devoted to classical music, which in such settings can be enjoyed with particular intensity. The festival usually kicks off in mid-July and goes on until early August, the height of the mountain summer, and features both sacred vocal music and chamber pieces, with special attention to little known composers and also often overlooked female figures of classical and contemporary music.