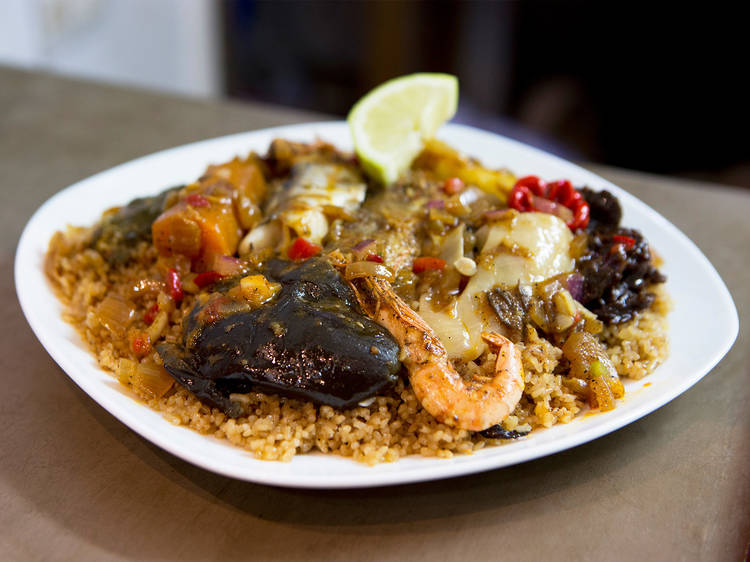 Foto: Maria Dias
'Young Black people are the future,' says Día. 'Our parents opened the door for us when they came here, but they were so busy trying to earn money and send enough back to Africa. They couldn't worry about how to integrate themselves into the local culture and move forward. If you compare African migration to that of the Pakistanis, Japanese or Chinese here, it's very different, because they came to integrate themselves, to bring something with them, and in the end they earned a certain respect for it. If you don't have anything, you're nobody, and if you're nobody, you're not respected.
'If you pay attention you'll see that the Chinese people here eat and shop in Chinese restaurants and stores, Pakistani people go to Pakistani-owned businesses... It's a good thing, what they do, and we should follow their example. If there's a brother putting on a party, well, I'm going to a Black party. Why am I going to spend €10 to get into a party where I'm not even going to feel good?'
In recent weeks, there have been more reports than usual in the local news about cases of Black people being treated badly by security staff at cultural or entertainment venues, or by police officers. Though these are to much less alarming degrees than what we're seeing on the other side of the Atlantic, that does not make them any less tolerable. A great thing in Barcelona is there are African parties that go over big with modern youth, such as Voodoo Club, organised by young Nigerian designer and musician Wekaforé Jibril, who took me to Le Saraba for the first time. Día says it's up to us to support initiatives like Jibril's.
'If you see Black people designing and selling clothes or whatever, buy something. You don't always have to shop there, but just do something to show your support, and make that person feel that their effort is worth it and that they're doing something good. As for businesses, they've got to invest or do something for the community.'