1/5
The Dirty South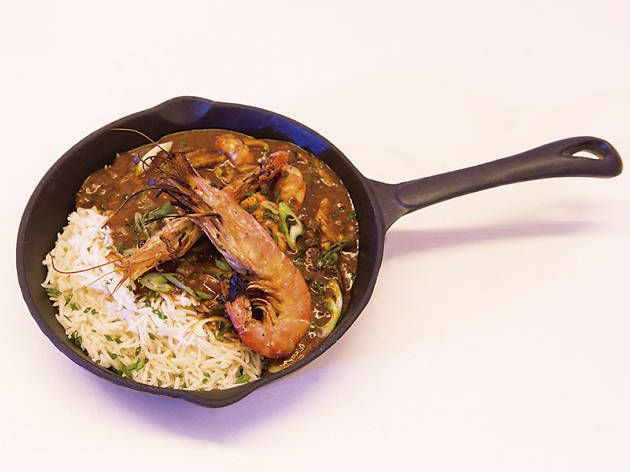 2/5
The Dirty South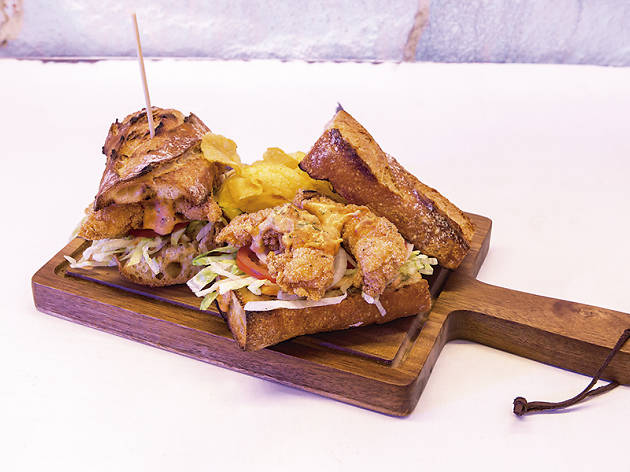 3/5
The Dirty South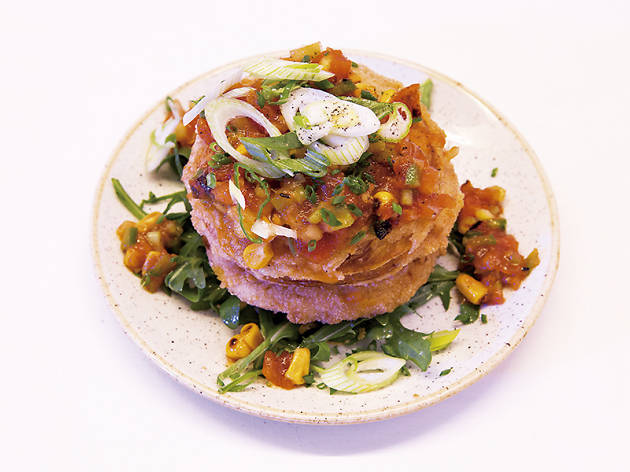 4/5
The Dirty South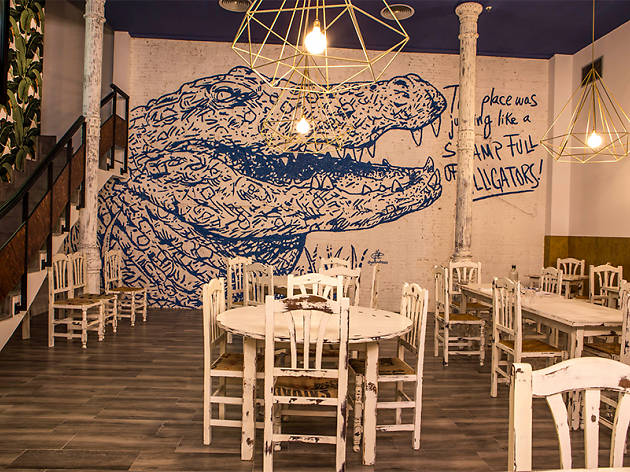 5/5
The Dirty South
This venue is closed.

The hamburger dictatorship that has befallen Barcelona has not solved a big 'gastrodisfiguration' in the city: there really hasn't been a good, authentic American restaurant here. Until The Dirty South opened in May 2017. The owners could be characters out of a Faulkner novel – the young husband-and-wife team of Katie and Theo O'Donnell, she from South Carolina, a place of magical realism painted in a thousand songs, and he a former banker and an Irishman from England.

Katie explains that they were surprised that a city with a booming restaurant scene such as Barcelona would neglect an entire cuisine. She also emphasises that part of their mission statement is that customers will not see burgers or nachos anywhere on the menu. Theo talks about it with the fascination of an 'outsider', saying, 'Southern cooking, and Creole cuisine, has strong roots in the Mediterranean region. And it's curious that in Barcelona we have Peruvian cuisine, which has a strong link to colonial Spain, but there's no cajun cooking. Gumbo is a soup with its origins in Catalan fish soup and French bouillabaisse, made its own through contributions from Africans brought over to the southern states as slaves.'

The couple are aware that they'll have a bunch of customers who have seen the New Orleans–based TV series 'Treme'. And so a dining experience doesn't turn into a southern drama, Katie has gathered together a good group of recipes from that area of the world itself. The dishes are crunchy and spicy, handed down from members of her family, and prepared in the restaurant by their chef Shaw Prescott, whose own father is from Atlanta, and who has experience with brunch, and Basque and Mediterranean cuisine. Get ready to savour deep-fried delicacies such as fried green tomatoes and hushpuppies (balls of fried corn meal and herbs) served with a Creole rémoulade sauce.

Katie points out commonalities with Catalan cooking, saying, 'We make a lot of soul food, which includes inexpensive cuts of meet, long cooking times, and plenty of flavour.' At lunchtime the menu is more quick-and-easy, keeping those who work in the area in mind – the po' boy sandwich is made with huge breaded and fried prawns, there are three types of chicken wings, and a tempting Bloody Mary ribeye steak marinated in bourbon. For dinner, the barbecue and spoons come out for the gumbo, that might remind locals of their 'guiso' stews, but with the added kick of southern cooking. In conclusion: if you think you've tried all there is when it comes to American cooking, think again.
Venue name:
The Dirty South [CLOSED]
Contact:
Address:
Bruc, 46
Eixample Dreta
Barcelona
08010

Opening hours:
Mon closed; Tue-Thu noon-1am; Fri noon-3am; Sat 11am-3am (brunch: 11am-5pm); Sun 11am-6pm (brunch: 11am-5pm)
Transport:
Tetuan (M: L2), Urquinaona (M: L1, L4), Girona (M: L4)