Heads up! We're working hard to be accurate – but these are unusual times, so please always check before heading out.
Enjoy sport and adventure on the Catalan Romanesque art route
Most big Catalan medieval monuments are in mountain areas or the midst of nature, so you can combine your visit with surprising activities
Contemplating art goes hand in hand with physical exercise. We often have the idea that admiring masterpieces―mainly painting and sculpture―is a passive activity, limited almost always to wandering around inside a museum. But you can combine art with sport and adventure in some specific and highly stimulating cases such as the Catalan Romanesque art route. Many of the architectural jewels of the medieval period that you can find all over Catalonia are in low mountain areas or small villages surrounded by nature. So just as you can plan a trip around culture and food, you can also add sport to the equation, as long as you enjoy skiing, running, plying rough waters and other physical activities that involve adventure. Here we tell you how and, above all, where.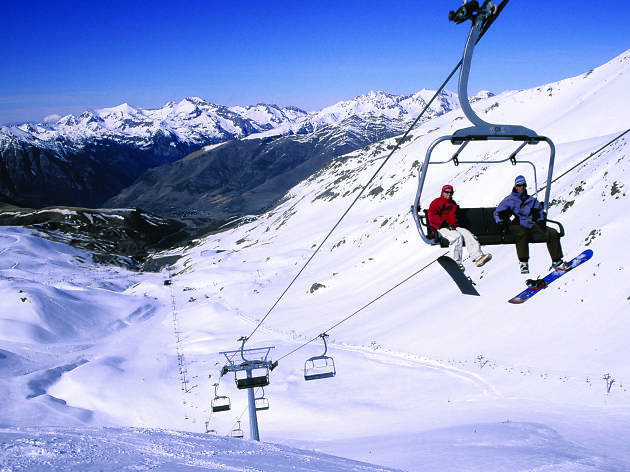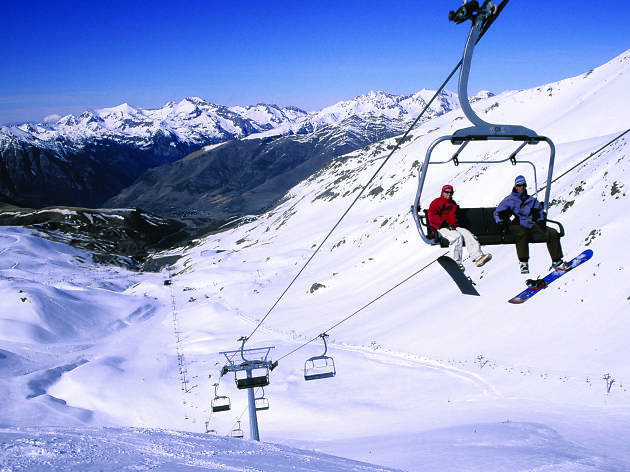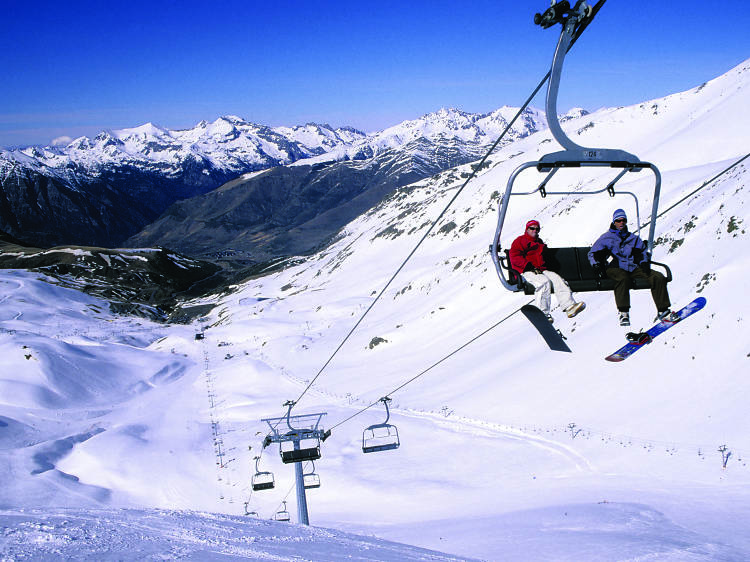 Photo: Agencia Catalana de Turisme
1. Skiing in the Catalan Pyrenees
In late fall, and until well into spring, the Catalan Pyrenees boast significant levels of snow, which means that the ski stations all along the mountain range―including La Molina, the southernmost, and those of neighboring Andorra―are operative for much of the year, above all those in Cerdanya, Vall de Boí, Vall de Aran (where you'll find the renowned Baqueira-Beret station) and Vall de Núria. The region of Pallars Sobirà has also established itself as one of the leading destinations of winter sports in Catalonia, with several stations, such as Port Ainé, where you can experience the snow to the fullest.
The Pyrenees make up an area that abounds in well-preserved buildings from the period between the 9th and 12th centuries, churches and monasteries with the solemnity of old stone. So it's very easy to organize your days of leisure, culture and sport using the mornings to ski and the afternoons to visit villages and areas like Vall de Boí, Viella or La Seu d'Urgell.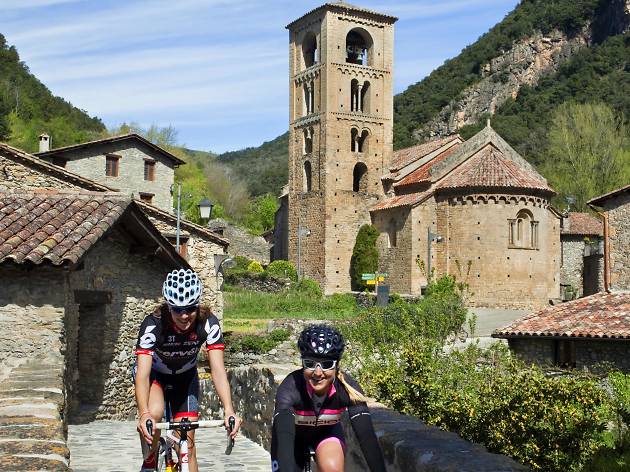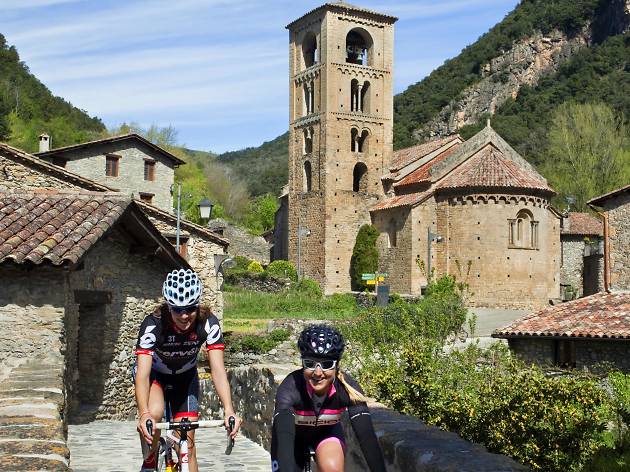 Photo: Oriol Clavera/Agencia Catalana de Turisme
2. Trekking and cycling around Garrotxa
One of the most affordable and easiest ways of doing sport is to take up trekking. Trekking is not particularly demanding, can be done in groups, occupies many hours of the day and allows you to enjoy the surroundings at leisure. So an ideal activity for combining culture and adventure would be a trek that connects small places with a wealth of Romanesque buildings, such as in the Garrotxa region following its route of shrines. It can also be done on a mountain bike for an equally sociable or adventurous experience, and covering more ground (although, of course, it's physically more demanding).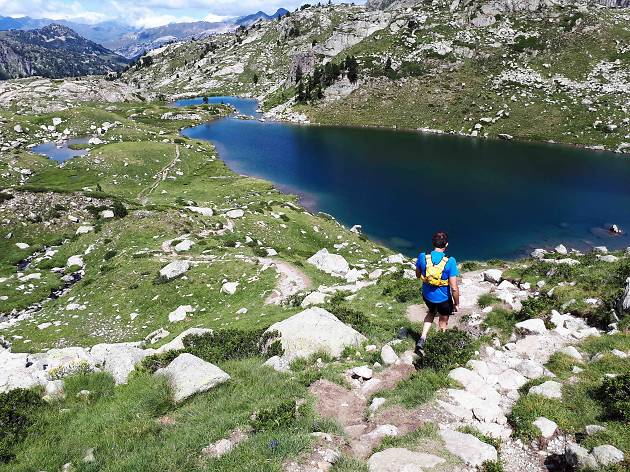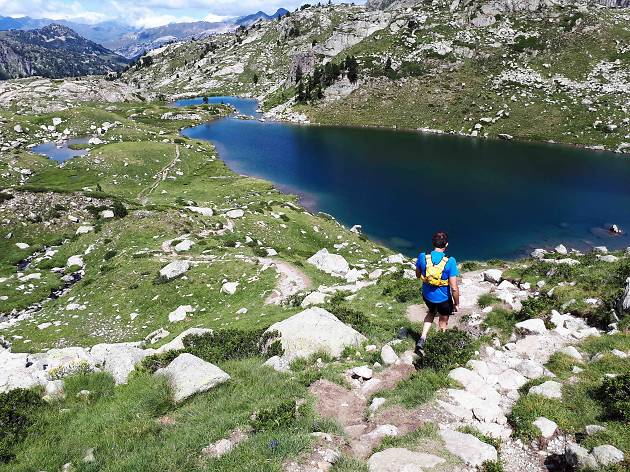 Photo: Shutterstock
3. Running through Vall d'Aran
The good thing about running is that you can do it wherever you want and with very little investment in the activity: just a good pair of running shoes, the right gear for the weather, a good level of fitness, and enough enthusiasm. In mountain areas, running is slightly more demanding but a pleasure if you do it in Vall d'Aran, because it's a bit flatter―it doesn't turn into an overly taxing trek, with lots of ascents and descents―, the nature is splendid and it's also easy to get to different nearby villages on the same route and admire the Romanesque churches that abound in the area.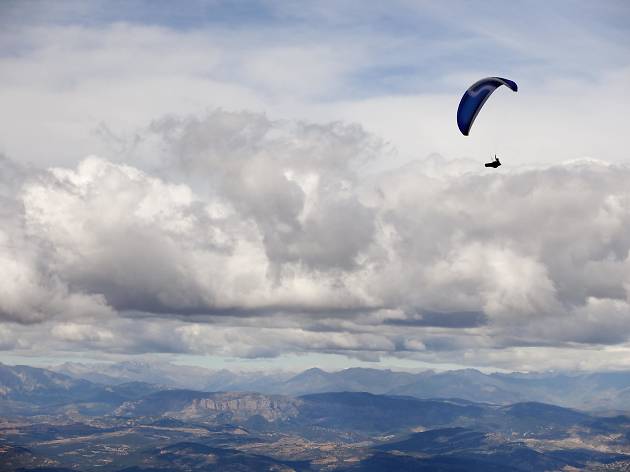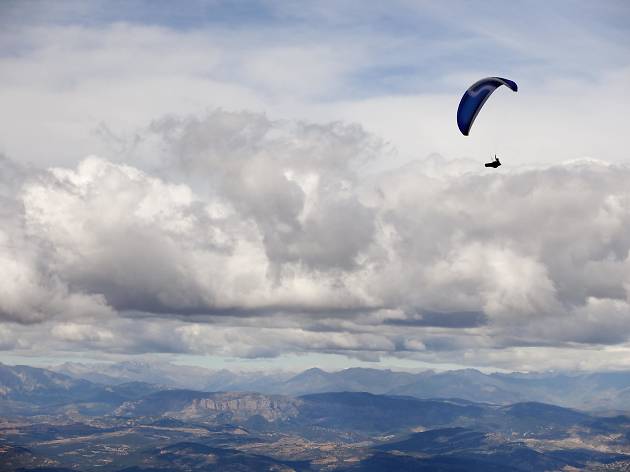 Photo: Oriol Clavera/Agencia Catalana de Turisme
4. Romanesque art from a bird's eye view
Organyà, a small village in the province of Lleida, has great significance in Catalan culture, as this is where the oldest piece of writing in the Catalan language was discovered―the Homilies d'Organyà, notes for celebrating mass in the Church of Santa Maria. In this and other nearby villages some almost millenary parish churches are still standing. And the surroundings are a mountain area perfect for a special physical activity: paragliding, exploiting the different gradations of the terrain, allowing you to admire art and nature from a bird's eye view. Another ideal place for paragliding while contemplating Romanesque buildings is Vall d'Àger, where you can even admire a shrine embedded in one of the faces of Montsec d'Ares.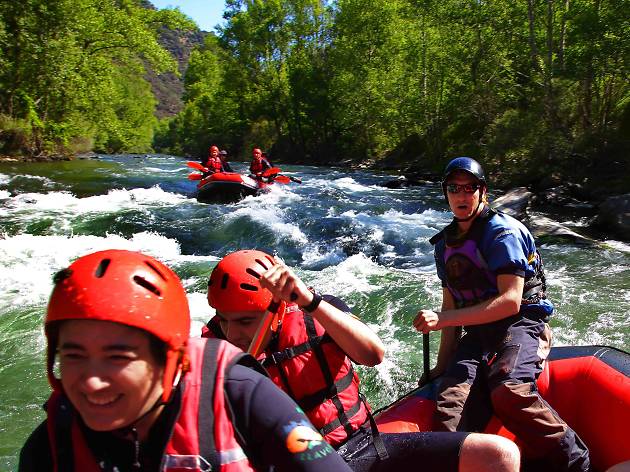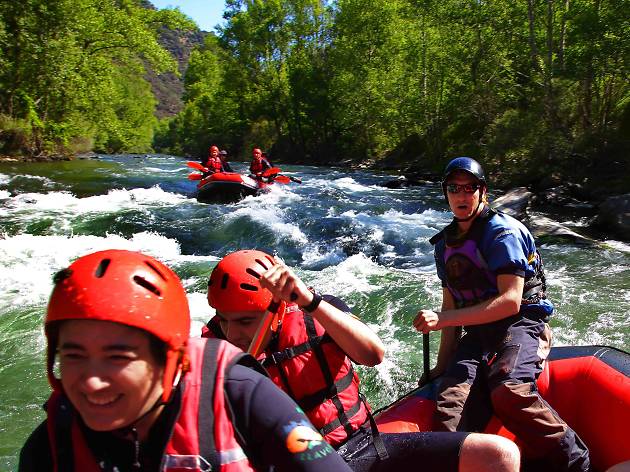 Photo: L. Carro/Agencia Catalana de Turisme
5. The descent of the Noguera Pallaresa River
The Noguera Pallaresa River begins in the summits of the Pyrenees and descends through the Pallars Sobirà, one of the regions of Lleida, until it flows into the Segre River, of which it is a tributary. Many other rivers and streams flow into Noguera Pallaresa, and its water gets wilder and wilder and that makes it one of the best wildwater river in Europe, due to its characteristics, is a place of pilgrimage for many fans of canoeing and other wildwater activities as rafting, hydrospeed, canoe and others. The most interesting thing is that on its banks you'll find small villages such as Gerri de la Sal, with its Monastery of Santa Maria, or València d'Àneu, with its Church of Son, and others where you can stop, rest and enjoy the impressive Romanesque heritage in the area.