Grec 2016: La contadora de películas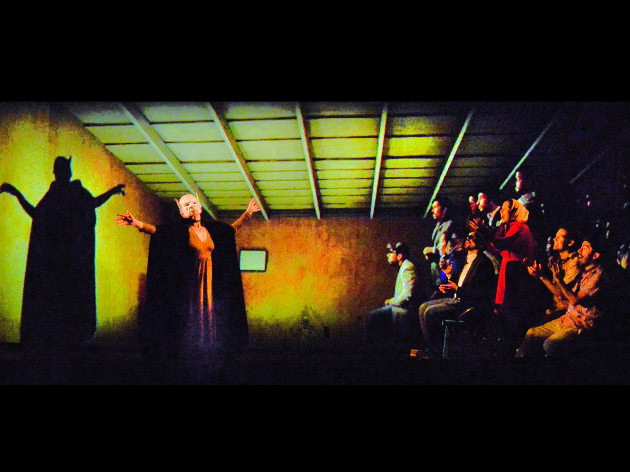 Author: Hernán Rivera Letelier. Stage adaptation: Laura Pizarro, Dauno Totoro, Julián Marras, Montserrat Quezada and Zagal. Cast: Laura Pizarro, Sofía Zagal, Fernando Oviedo, Christian Aguilera and Daniel Gallo.

The most diverse languages are fused in this stage adaptation of Hernán Rivera Letelier's novel 'The Movie Speaker', in a show that's quite different from what you might be used to seeing onstage. The actors move between two transparent screens onto which images are projected, so that film, theatre, and music composed especially for the piece become tools that enable the company to tell a story. It's the story of María Margarita, a woman who remembers a childhood devoted to narrating the films she's seen to her family and friends. Her gift for 'speaking movies' breathes life into her small Chilean town that's slowly dying. Everything happens in a universe made from desert dust (created by a combination of images from the Chilean desert) where, in a labyrinthine visual interplay, different perspectives and planes reaching nearly 360 degrees are created around the performers.