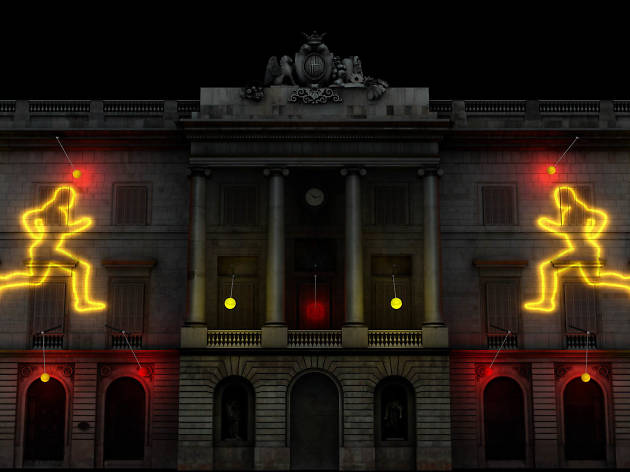 For a few years now the traditional Santa Eulàlia (co–patron saint of Barcelona) feast day celebrations have coincided with the Festival Llum BCN (Festival of Light), an array of light installations in various spaces around the city.

This year, one of the new features is that the inaugural ceremony will be accompanied by the show 'Dansem amb la llum' ('We dance with the light'), a combination of lasers and illuminated pendulums that light up Plaça Sant Jaume on Thursday the 11th at 8pm.

For this fifth anniversary of the celebration, more schools of art, design, architecture and illumination join in and show off their creations in the terraces and streets of Ciutat Vella. The three itineraries are sea, cathedral and Montcada.

Among the shows from prestigious artists are 'Axioma' from Jordi Pont, a 3D mapping you have to watch with special glasses; a projection on city 'giants' Carolina and Ferran from Jordi Teixidó; and 'La Pedrera: Moviments Granados' from Xavi Bové, a music and light show projected onto the façade of the emblematic Gaudí building on Passeig de Gràcia.

There will also be 'Transformed Patios', where you can see a different aspect of historical buildings such as the Pati Llimona, the Palau Centelles, the Palau Mercader and the Museu Picasso.

See the city's special Santa Eulàlia/Llum BCN page for details on timetables and duration of shows.