Heads up! We're working hard to be accurate – but these are unusual times, so please always check before heading out.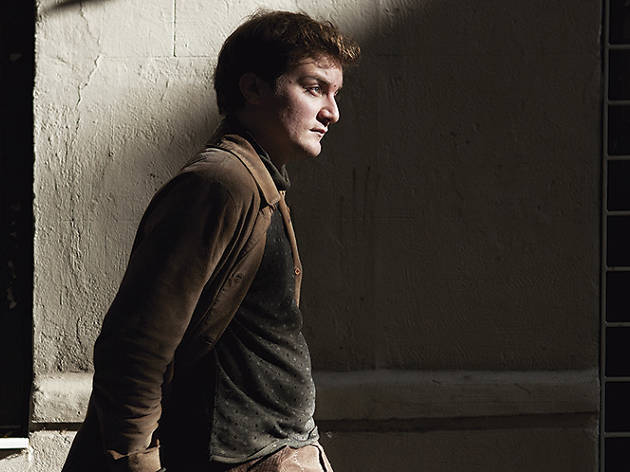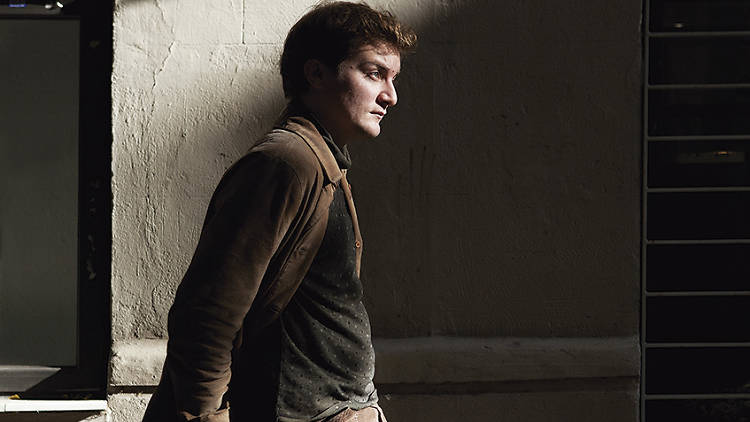 Meet the innovators
Meet the artists who now are taking their creativity to the limit
Chefs, dancers, musicians, actors... Meet the most innovative creators in the city!
Gastronomy
Young, creative, talented... and chefs!
Now that gastronomy is the new football and that even those who never went beyond fried eggs talk about spherifications, now, paradoxically, to establish a signature cuisine restaurant is harder than ever. If you're not Albert Adrià or Xavier Pellicer, or you have no group backing you and your only assets are will, idealism and creativity, you'll find yourself in trouble to convince a clientele more and more informed to make a reservation. Not only because we know more about gastronomy and the offer is seemingly infinite, but also because the economic crisis has forced us to be more cautious than ever spending our money. Despite these adverse circumstances, talent has shined in crisis-stricken Barcelona, and taken the shape of new chefs that have conquered the most demanding palates with a signatures cuisine far from the Michelin universe.
Nicoletta Acerbi and Toni Pol are two true food lovers, the kind that always know the small purveyor, located at any corner of Catalonia, or that producer who's just beginning. They're committed to local and season products. She comes from gastronomic journalism and he, from the hospitality world. After many years of apprenticeship on the ground, they decided to establish a restaurant and convey young Italian chef Paolo Mangianti to create «a Mediterranean roots cuisine, with Italian hints, with local products and also Italian products that I import", explains Nicoletta, proudly displaying the Slow Food certificate at her place. Whoever looks for pizza or pasta must know Due Spaghi is not the place: "we may offer cocoa spaghettis with red prawns, mató and kale one month, but we also have main courses such as cod or angler", the chef says.

Sepúlveda, 151.
93 503 19 30
Venezuelan Oswaldo Brito and Barcelonan Bernat Bermudo met as students at Hofmann. Bermudo went to Peru for two years and came back deeply in love with the multicoloured festival of textures and flavours of Peruvian cuisine. He met again his old acquaintance and together they shaped their project, Mano Rota. They both coincided in their view of fusion cuisine, which is the axis of their work: "putting soya on a plate is not fusion. The proper way to do it is to apply the philosophy of that gastronomy on every dish", says Bermudo, who wants to "do something that people have never tasted". The result is a gastronomic proposal with a Latino hint and Mediterranean strokes. And it is surprising, without extreme flavours, creative and rich.
Creu dels Molers, 4.
93 164 80 41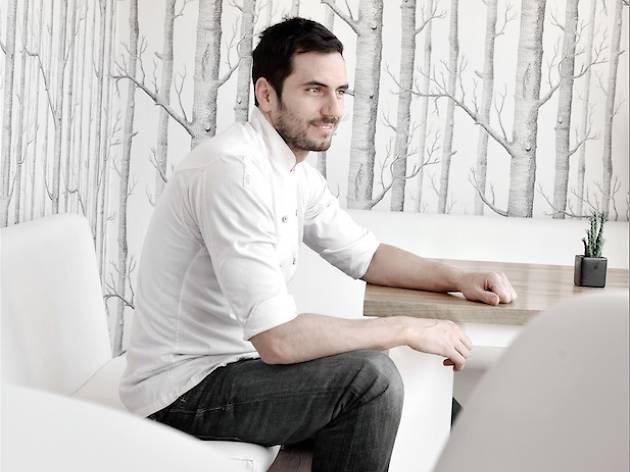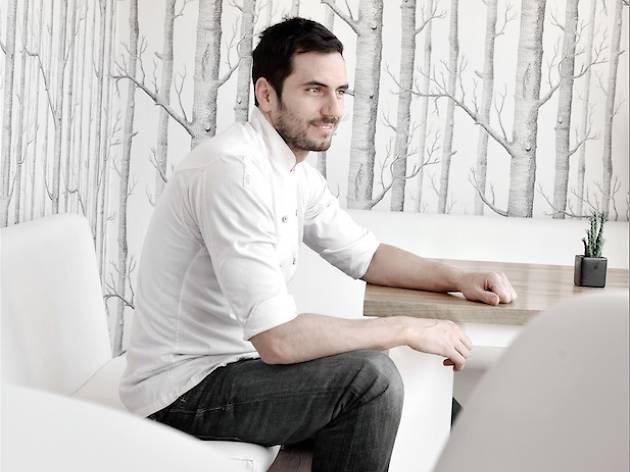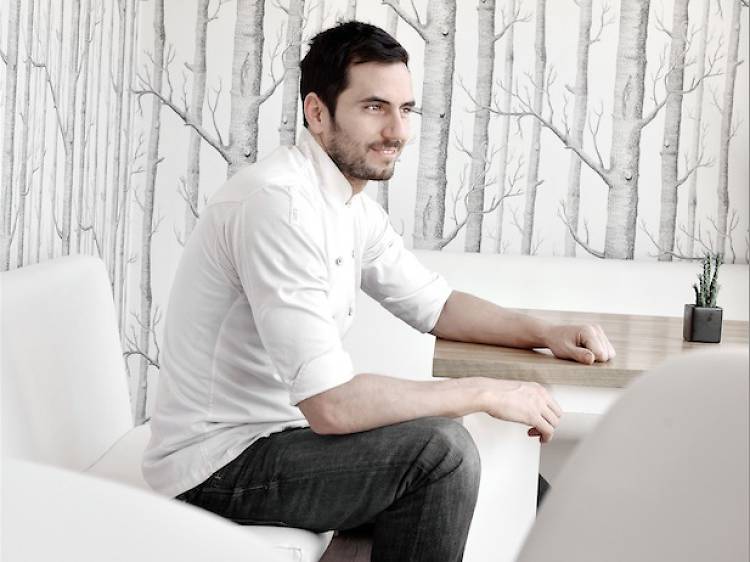 © Iván Moreno
Before anybody states that "L'Hospitalet is the new Poblenou", or similar catchphrases – and in case it hasn't been done – we'll have to admit that the prohibitively high prices downtown have forced many interesting chefs to begin their adventures at the city suburbs. This is the case of Susana Aragón, with her Ona Nuit at El Prat de Llobregat, and also of Argentinian Pablo Carrizo in this venue, that profits from his experience at restaurants such as La Terraza del Casino, el Bulli, Quique Dacosta, Sant Pau, Berasategui and El Celler de Can Roca. Pablo offers a simple product-based cuisine, without quirkiness or extravagant ingredient combinations. Instead, he makes a wager for accuracy and intuition when he creates dishes such as Iberian pork "pluma" ("feather", the uppermost extreme of the tenderloin) with teriyaki and sweet potato purée.

Amadeu Torner, 41 (L'Hospitalet de Llobregat).
93 337 22 77
Raquel Blasco and Marc Santamaría's story is a perfect example of that concept, self-made people, that some love so much. These two 29 year-old Barcelonans, a couple, are not posh, nor do they stem from long-established families in the world of hospitality. They met as cook students and went to live in London, where they were asked to found a Spanish cuisine restaurant at Hangzhou (China). They did, and it was such a success they ended up opening a second one in Shanghai. After this experience, repeating the adventure in Barcelona was easy. They knew they wanted to offer a cuisine with an Asian slant, but once they were established in the Catalan day-to-day, they realized that "what we sold best was Spanish cuisine, based in Spanish products – some of the best in the world - but with Asian techniques and flavours". Don't fall in love with any dish, for you're going to suffer: it will soon fall from a menu that's constantly changing.

França Xica, 20.
93 600 58 58
Dance
Let's take a look four choreographers, performers and dancers fusing pop culture, poetry, EDM and even football with the goal of making us shake our collective shimmy. Ladies and gents, get your boogying pants on!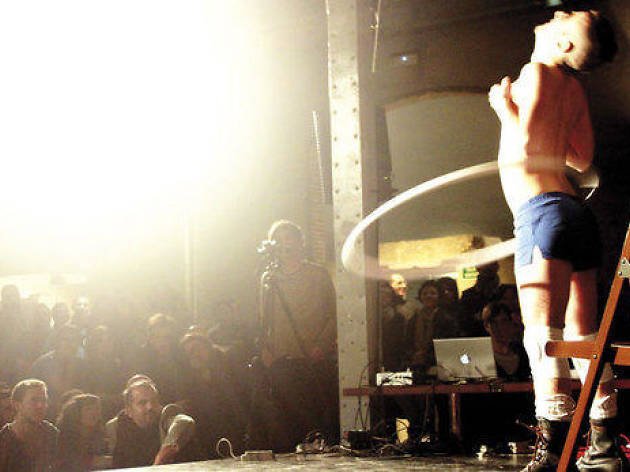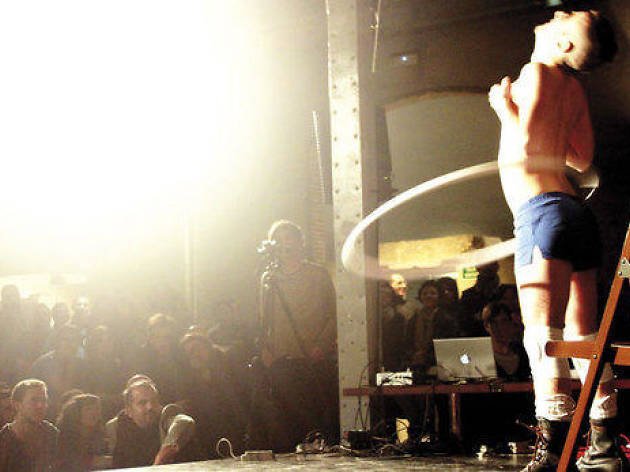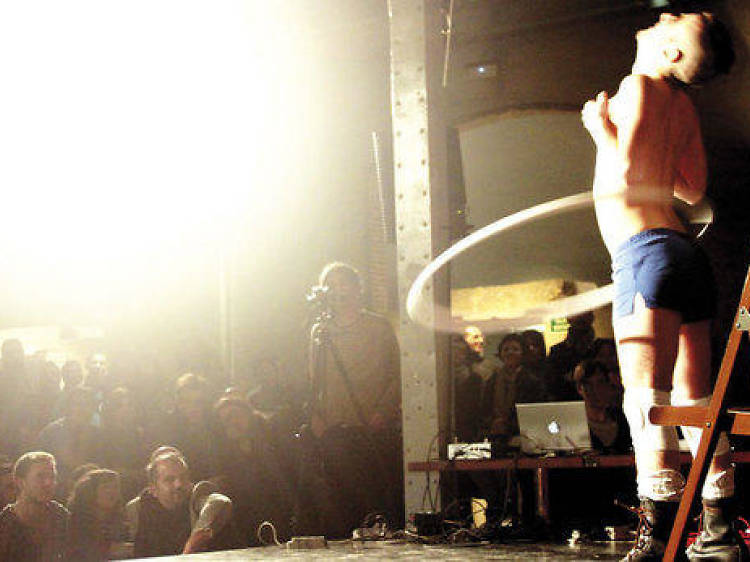 This choreographer and dancer, trained in Amsterdam, combines pop references, self-referential reflection and irony in a show with the somewhat tongue-in-cheek title of Sin baile no hay paraíso: a play on words (and concepts) based on the (in)famous Venezuelan soap 'Sin tetas no hay paraíso' (also adapted for Spanish TV), where the narcos are the good guys and the strippers have a heart of gold.

Faura presents us with a humorous exercise in self-criticism, covering the dance world and its paradigms. A show that seeks to deconstruct four emblematic solos, brought together in a single body interpreting part of our collective memory of dance: Maya Plisetskaya's Dying Swan; Singing in the rain, Gene Kelly's iconic solo; You should be dancing from Saturday Night Fever, hoofed to by John Travolta, and Rosas company's Anne Teresa De Keersmaeker and Michele Anne de Mey's Fase . What's more, the production, far from just relying on the "classic swans" (be they black or white), is rounded off with audio from YouTube videos of amateur dancers' thoughts on their way of life and understanding of dance. Travesty and truth. We'd better keep dancing if we want to keep "staying alive".

Sin baile no hay paraíso. CaixaForum. 20 July.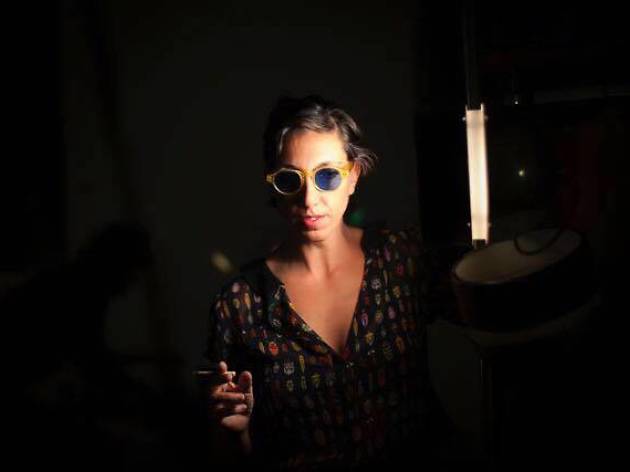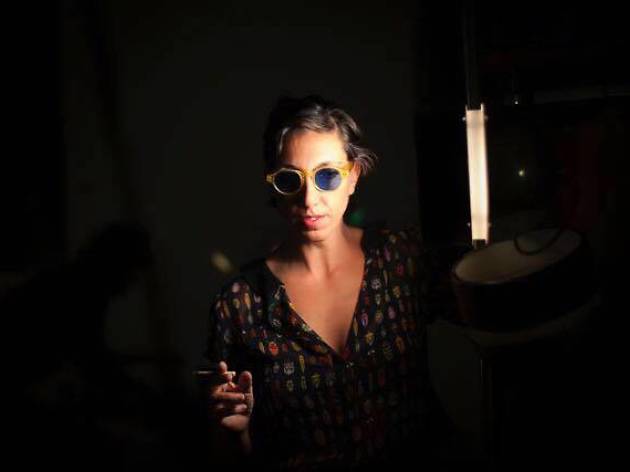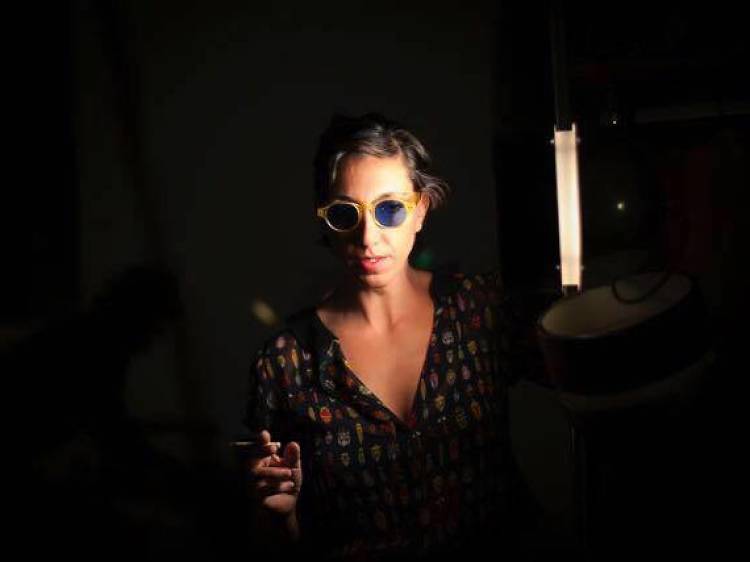 "In a continent overwhelmed by football, you simply can't ignore it. So, instead of fighting my adversary, I'm joining him". This is how choreographer and dancer Vero Cendoya defines her Partida. Winner of the Critics' Award for this combination of football and dance, Cendoya aspires more to bring together than to compete.
In a world in which dance is marginalized and football is the overwhelming favourite, Cendoya gives form to the maxim "if you can't beat 'em, join 'em". Five dancers and five football players. A pitch. A ref. All coming together in this unique match with its own rules. Reflecting upon life in a 55-minute game we can enjoy this summer at the Grec Festival and that has already been "played" at FiraTàrrega and Olot's Sismògraf festival.

La Partida. Mercat de les Flors. 21 and 22 July.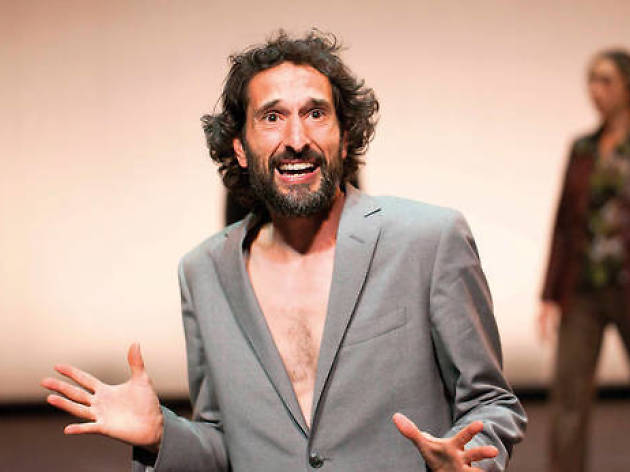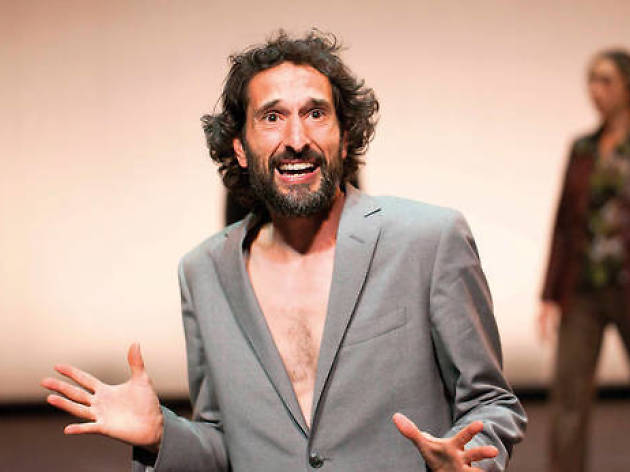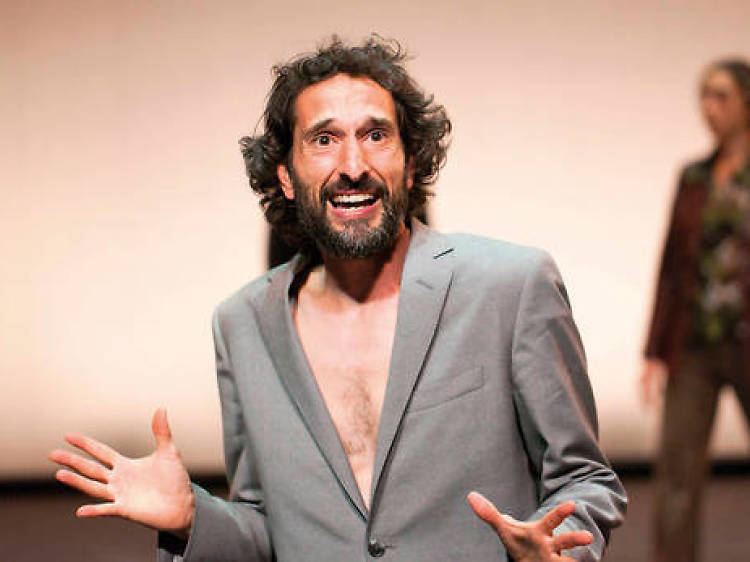 Mal Pelo
Two people spending their winters together, unhurriedly, with all the constant give and take this implies. Waiting for their fifth winter, the definitive one, the last one. Since 1989, Mal Pelo has consisted of María Muñoz and Pep Ramis, winners (amongst other honours) of the Ministry of Culture's National Dance Award 2009 and the Government of Catalonia's National Dance Award 2001. They fuse music, poetry, stage design and lighting combinations that breach intimate space to enter and embrace the public sphere. In El cinquè hivern, seen at the Mercat de les Flors last autumn , captive bodies meander across an infinite geography, suspended between silence and the voices that accompany them. Voices reciting the verses of Italian poet Erri de Luca, author of I pesci non chiudono gli occhi.
So it is that the company offers us a reflection, suffused with poetic expressiveness, on the passage of time. Sometimes, unlike fish, with their eyes closed.

The Mal Pelo folk are currently on tour with their moving 'Siete Lunas', a unique flamenco encounter between El Niño de Elche and María Muñoz, which can be seen at a number of summer festivals in France and Spain.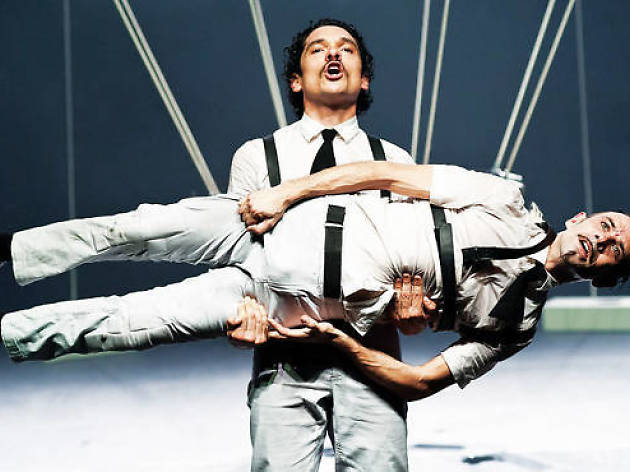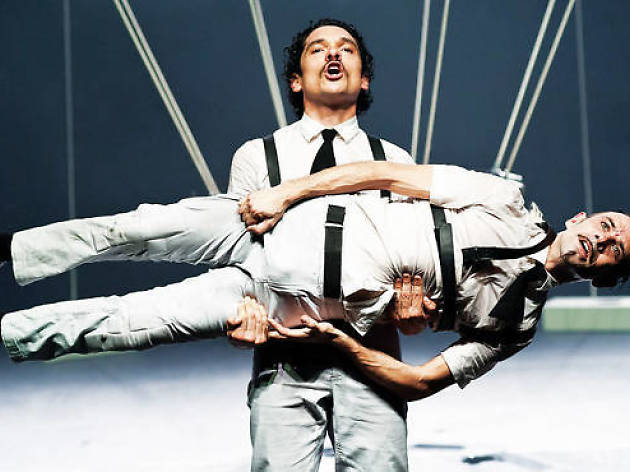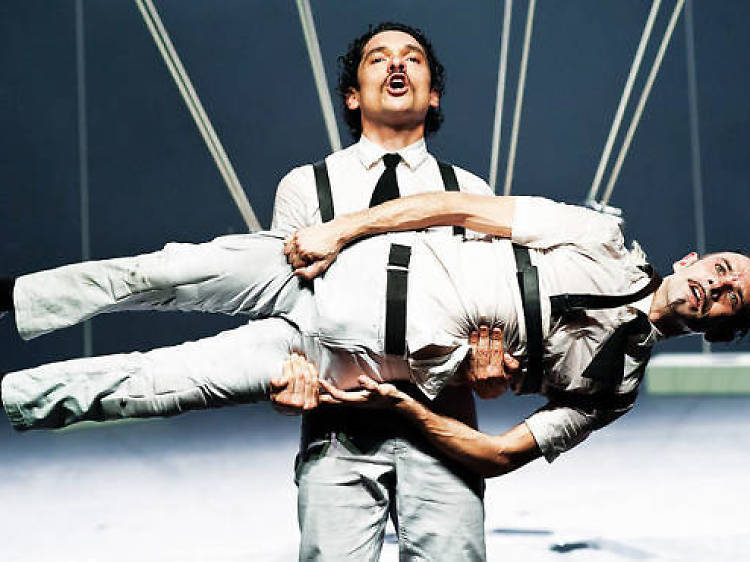 loscorderos.sc is a small, tightly-knit group, made up of David Climent and Pablo Molinero (both born in Castellón in 1977), which first saw the light of the stage in 2003. Their multidisciplinary approach delves into the human spirit's most primary reactions, and this, as bizarre as it may seem, is achieved through a combination of different stage-based techniques and disciplines, such as text-based or object-based theatre, dance, acrobatics, clown technique, and more, breaking down the barriers between them to create what they themselves have dubbed bastard theatre. Theatre aimed right at the gut.

In their latest production, premiered at the Temporada Alta festival, they're La banda del la fin del mundo, a couple of latter-day Nostredamuses seeking to put an end to the world's meanness and bring about a re-evolution, ably accompanied by DJ Miss Q... Will they manage it? Or would it be better if we were wiped out by a meteorite strike… tabula rasa?

They can be seen at a number of festivals throughout the summer, including Madrid's Frinje, on 16 and 17 July, and at Barcelona's Mercat de les Flors, as part of the Grec Festival, with their new show Afasians (from 2 to 5 July).
Music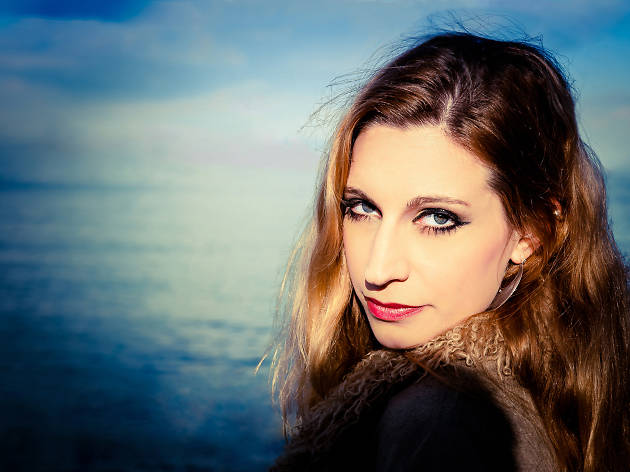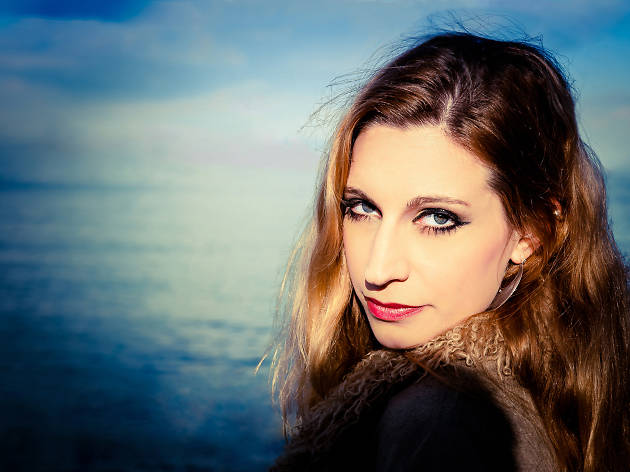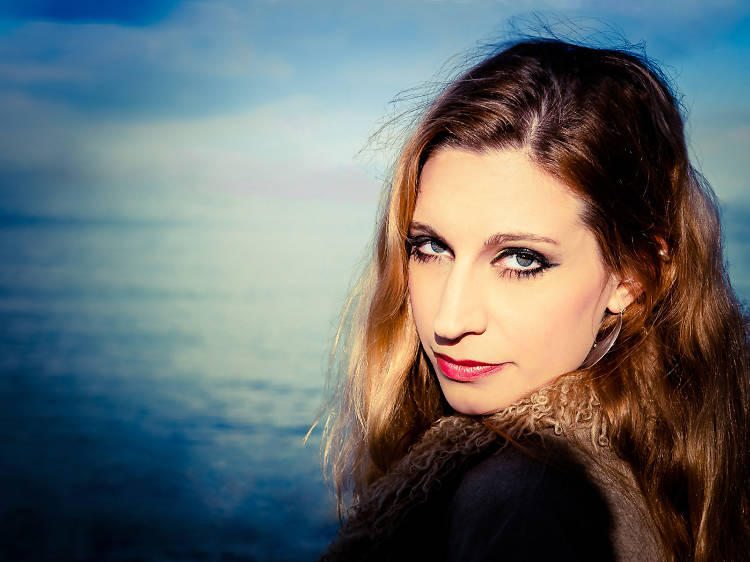 © Desi Estevez
Small record labels – heroes or fools?
"In my opinion, every heroic action has a fool side to it. Nowadays being a musician is exactly like entering a burning building with people inside and willing to rescue them all. Is this craziness or heroism? It doesn't matter to us musicians if we burn completely, we shall go ahead all the same. It's an urge." This statement by Tori Sparks, an American singer-songwriter settled in Barcelona, summarises the current situation of musicians and record labels in a time in which the digital world coexists with the traditional music industry and the physical format. ¿How is this situation coped with in current Barcelona?

The key for record labels: to adapt
In the case of record labels, the step from physical to digital is just a reasonable evolution where survival means adaptation and considers the digital a complement and not an evil. The Barcelona label BCore is well aware of this, as for the last 25 years they have offered independent music – and reference music too, such as Juan Colomo, Alberto Montero or Futuro Terror. However, Jordi Llansamà, the person responsible for the label, confesses to using the digital format as well "to be able to listen to music while driving". "We keep on editing and making records, bur our songs are also being uploaded to digital platforms and to all networks. This is done as a mere complement to traditional sales."
Somewhat different is the case with Bankrobber, a Barcelona label founded by Marçal Lladó in December 2001 (Xarim Aresté, El Petit de Cal Eril, Mazoni): "We were born when the digital era was in full performance, so we were never startled. In our case the Net is a communication channel and we try to take advantage of it so our music can travel as far away as possible."

Is publishing records necessary?
Tori Sparks says it is, because it is "a reaction against the idea that everything digital should be either cheap or free. It is necessary to publish records, vinyl records, and to play them, to appraise them… even though perhaps less copies." However, independently from packaging, Lladó believe that what matters is the content: "It is worthwhile to go on publishing vinyls, cassettes, CD, Mp3, whatever. What's important is that the music is good, the rest is packaging."
Physical publishing has a romantic side too. In the words of Josep Xortó (a self-publishing musician who has sung with the mythical Critters) "it means a personal satisfaction, a dream, an adventure". Ramon Aragall (Els Amics del Art, Outer Space, and by himself in a record published by Discmedi) believes that even though the prominence of social networks is overwhelming, belonging in a record label continues to be useful: "Social networks have grabbed everything. Perhaps belonging in a record label is somewhat prestigious, and perhaps some of them are so exclusive that they help identify the style of their groups. But Spotify and YouTube have changed everything, and this will not go backwards."

Record labels as selectors
Llansamà speaks precisely about that prestige. "Most times what a record label offers is support, a circuit and a brand, so it is easier for a new group to become known and recognised everywhere. Of course, it is essential that the group is good. But the self-publishing option is also a valid one. as shown by many groups", and such is the case of Adam Giles Levy, Ljubliana & The Seawolf, Elora, El circo de las mariposas or The Lucies, just a handful as an example within the Barcelona scenario.
Lledó believes that we have quite a good bunch of record labels. "Starting with Bcore, the patriarch of them all, established 25 years ago, through do-it-yourself labels such as El Mamut Traçut, Famèlic, Sones, El Genio Equivocado, Foehn, La Castanya, Boira Discos..." However, and always according to Lledó, the local stage suffers from a basic problem that cannot be solved no matter how many labels or digital platforms may appear: "There are no new venues: there were four or five quite some years ago, and we still have the same".

Paradise or Apocalypse?
Is this physical/digital dualism a threat even for us? Is it possible that we can choke on such an enormous display of offer and be unable to swallow it? Let's choose Josep Xortó's conclusion: "Anyone can make their own selection, good or bad, in the digital era. This is like television in the 1990s: everybody ate the same menu because that was all there was available … Well, nowadays you can choose your own menu, but you should be careful because it may not go down well". The alternative, of course, is that others choose for you. And that is why we shall always have the record labels.
Theatre
Innovating theatre: actors, directors, set designers...
Barcelona cooks and re-fries theatre in a year of unstoppable novelties and interesting consolidations. These are some of those who risk and innovate in Catalan theatre. A company, a performer, an actor and a stage designer. Four names to write down on your notebook: they'll be big.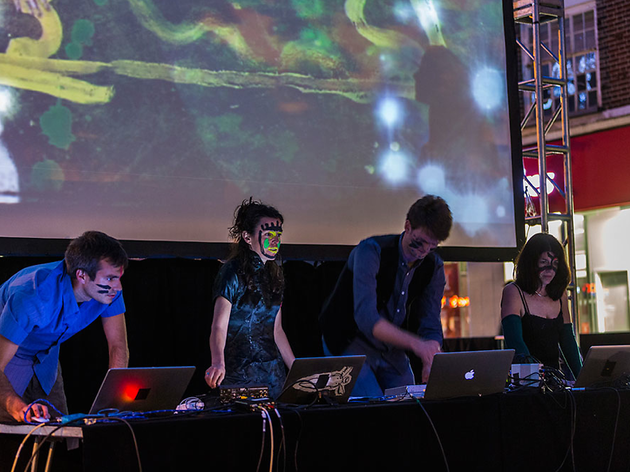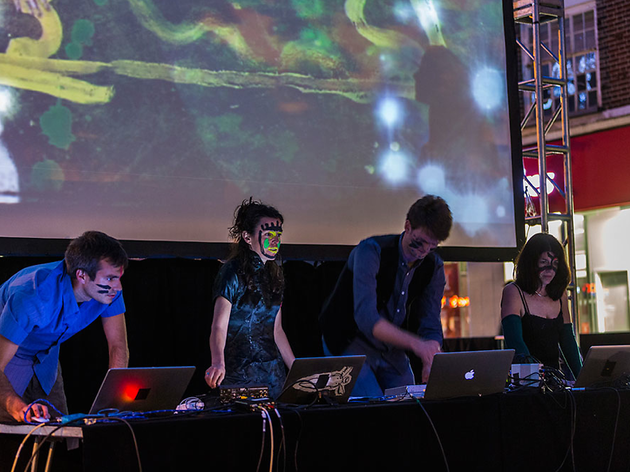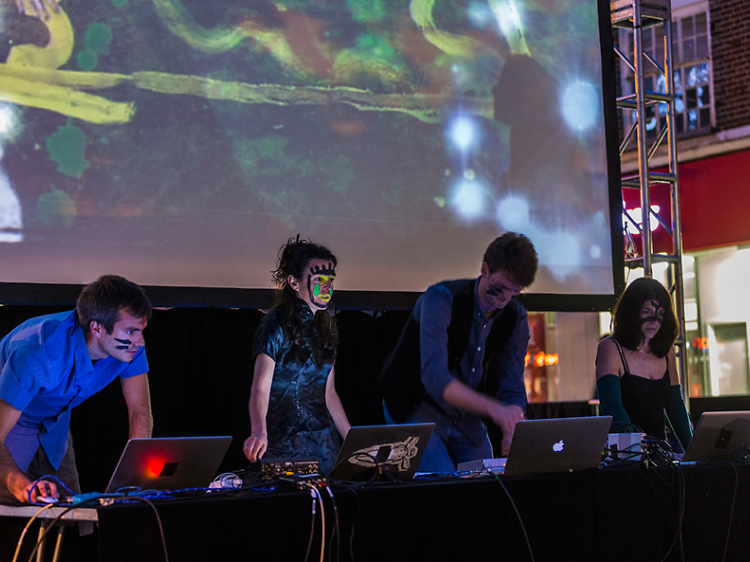 Insectotròpics: Buy me if you can
Insectotròpics asserts itself as one of the leading, most innovative proposals in the Catalan theatre scene. Little text and a lot of visuals meet in a new concept: "live cinema", with graphics overlapped, projections, actors in a chroma, music and drawings that are improvised live during the performances – All this and more is what the "insects" put on the line when asked to play. Creative freedom comprised by action and reaction. Buy me, their latest show – a reflection on consumerism and the search for happiness through materialism, opened FiraTàrrega 2015, one of the street-art meetings of biggest international outreach. The show, with its "raver scene" hints and will to shake consciences –as well as hips – includes collaborations such as that of musician Tullis Renie and duet Za!, as well as David Climent's (from loscorderos.sc.) mise en scene and actors' direction. Next gig will be in Tallin, and we hope they're soon "bought" in their own country.

You'll be able to see them on 2 July next at the Fade Fest (Digital Arts and Electronics) at Cellera de Ter, in a live jam session of music, painting and video.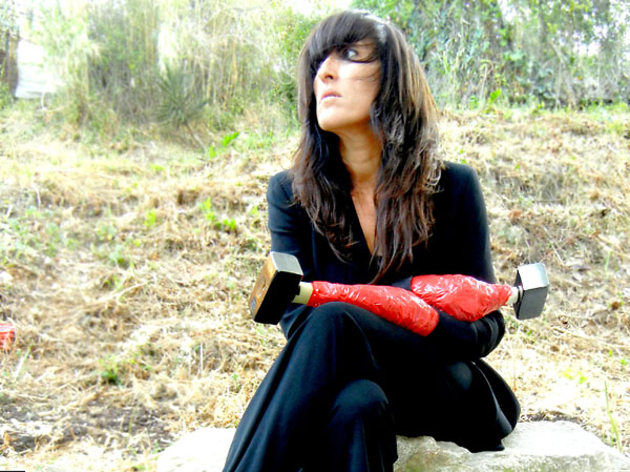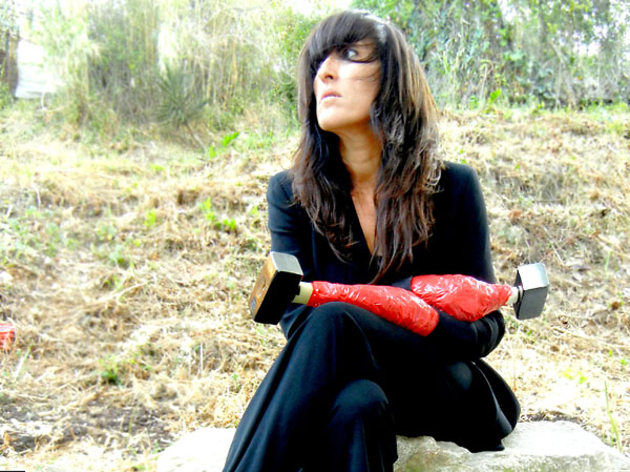 © Teatro Padrillo
Agnès Mateus, kicking our asses
Shooting a firearm induces the same brain chemical reactions as a passionate kiss. That's why Agnès shoots the audience. That way maybe we'll feel a bit less safe on our seats. Sterile spectators, refrain from attending this play, in which the actors state truths and rant about injustices saying out loud names and badge numbers.

Agnès Mateu, performer and multidisciplinary artist, who has worked with Col·lectiu General Eléctrica, Roger Bernat, Rodrigo García and Juan Navarro, offered once again her show Hostiando a M (roughly translated as "Kicking M's ass") at the Sala Hiroshima and the Ateneu de Nou Barris. The show, that was the great discovery at L'Antic Teatre back in GREC 2014, is a "cabaret with a chainsaw", in which the performer and journalist takes her activism to the stage in order to beat society's numbness in front of social inequities, and to wake the audiences up with political and vindictive creations. If it takes a bashing to wake up – well, so be it.

While waiting for her new delivery as a director, we will be able to see her as an actress at Teatre Poliorama, from 5 to 7 July, performing in the striking 'Hazte banquero' ("Become a banker"), a staging by activist Simona Levi.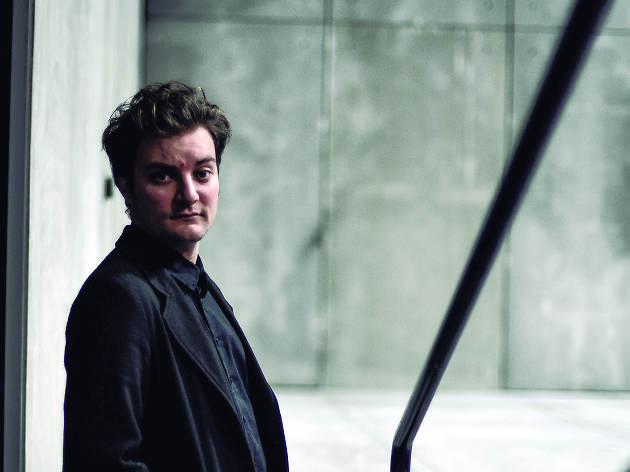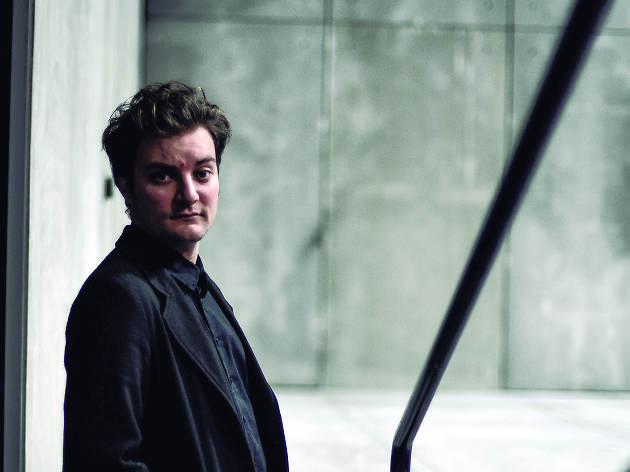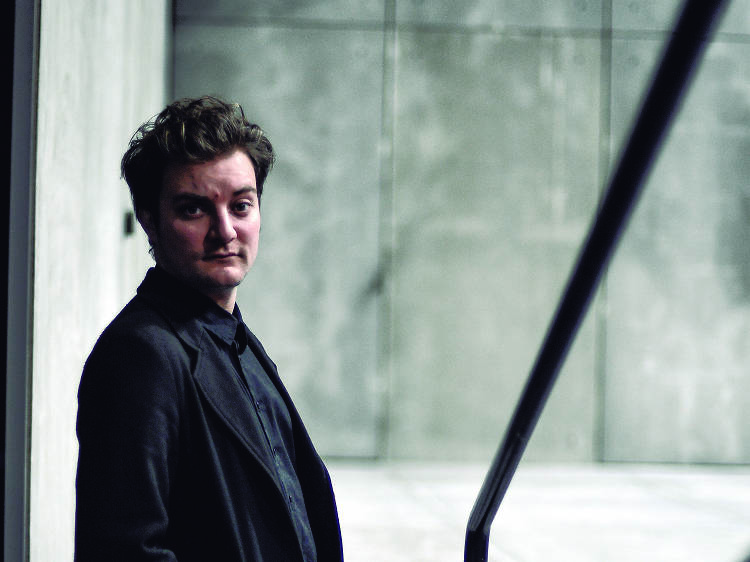 © Iván Moreno
Pol López: Astronauts, Shakespeare, and Polish dogs
Pol López is the hottest actor today, and this is his year, simple as that. Tireless actor, main attraction of two of the most successful shows of the season ('The Curious Incident of the Dog in the Night-Time' and 'Hamlet') Pol returns to the Lliure de Montjuïc to play Christopher, the Asperger-affected main character of Mark Haddon's famous novel. And not only that – the success of the staging directed by Julio Manrique has been so astounding that a third season is being prepared for this autumn at Poliorama. Thirty year-old López, winner of the Ciutat de Barcelona 2015 award, wanted to make an Erasmus trip to Poland to understand the Polish scene after watching a show by Krystian Lupa and realizing that «theatre was that».

But Julio Manrique asked him to play the messenger at 'American Buffalo'. From Mamet to Shakespeare, López plays tormented, lonely characters, whose search for the truth becomes the focal point of their existence. Perhaps, as Christopher wishes, one day Pol will become an astronaut and be surrounded by the stars. Until then, we'll be able to watch him solve a crime at the Lliure, humble as the man who does a great work, just for the pleasure of doing it.

The Curious Incident of the Dog in the Night-Time. Teatre Poliorama. From 27 October to 20 November 2016.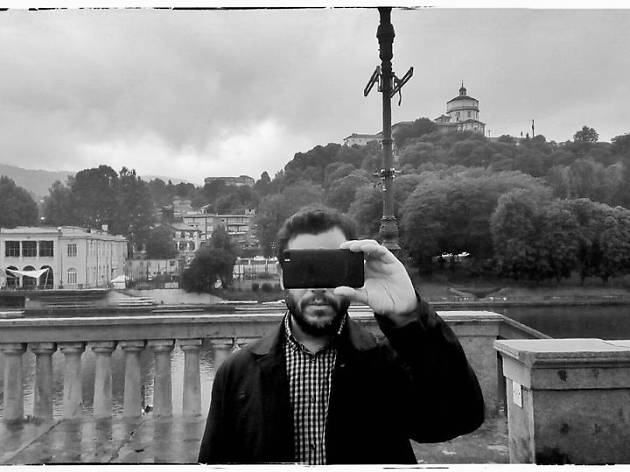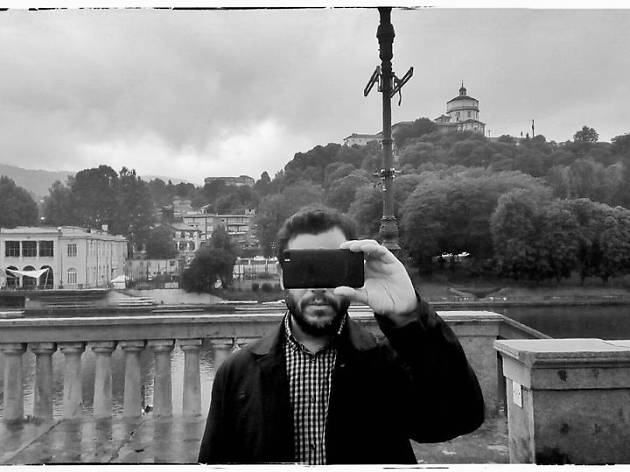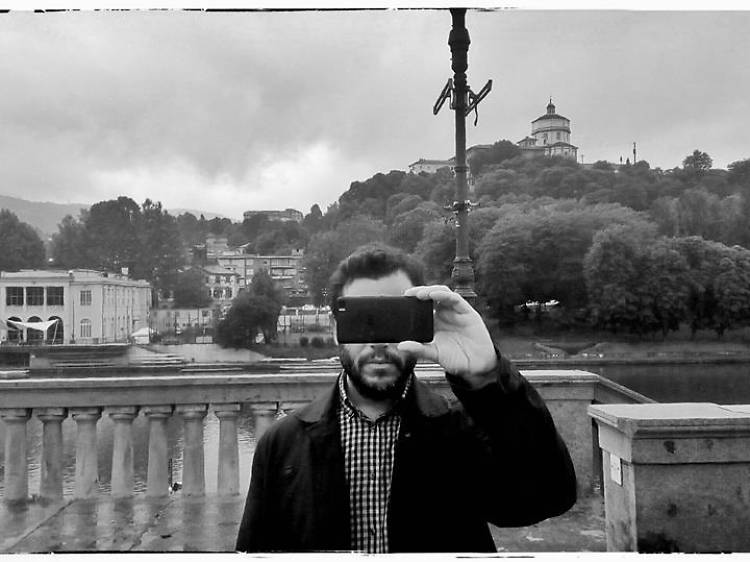 Jose Novoa: anything for money
The recently inaugurated production company La Brutal, commanded by David Selvas, relied on this set designer for its trilogy, the acclaimed 'Tot pels diners' ("Anything for money"). Thus, from Poble Sec flats ('Cleòpatra') to 'Mammon''s Las Vegas, this stage designer gives all his projects an aura of ordinariness and comfort, in which not even the most thorough spectator finds anything lacking, nor excessive. From the simple but ferocious shapes at La Llista, where a table and a chair become Laia Marull's daily worldview, to the columns and carpets of post-war Italy at the Comedia, or the magic tricks at 'Magic Tribute', magician Hausson's last production at La Seca-Espai Brossa. Novoa does not miss anything. But then, not everything is for money..
Art lives in BCN
Barcelona, international art capital
Barcelona is a world capital in many fields. Its weather, cuisine, architecture, sea, atmosphere and culture are too powerful a draw to be ignored, and have attracted many artists to come and make their home in the Catalan capital. Holders of passports from around the globe (Uruguay, Australia, Cuba, the UK, Denmark, Peru and elsewhere), we ask some of them about their relationship with the city and how it inspires them to create.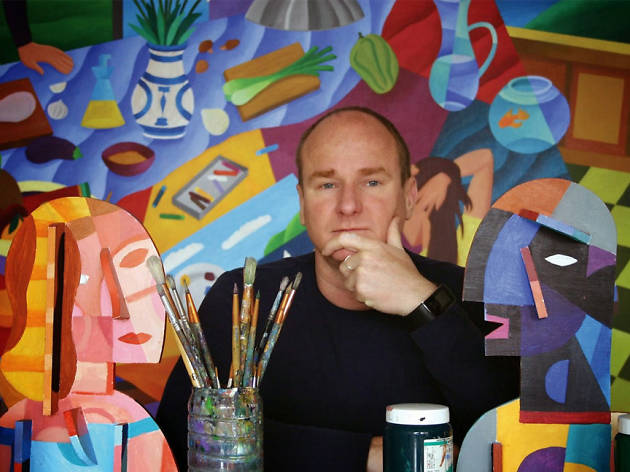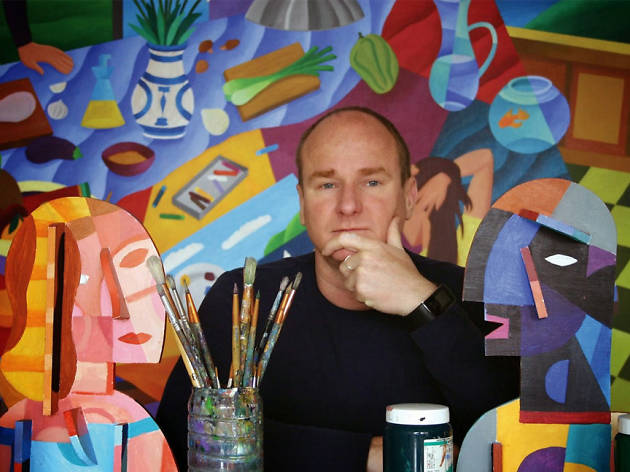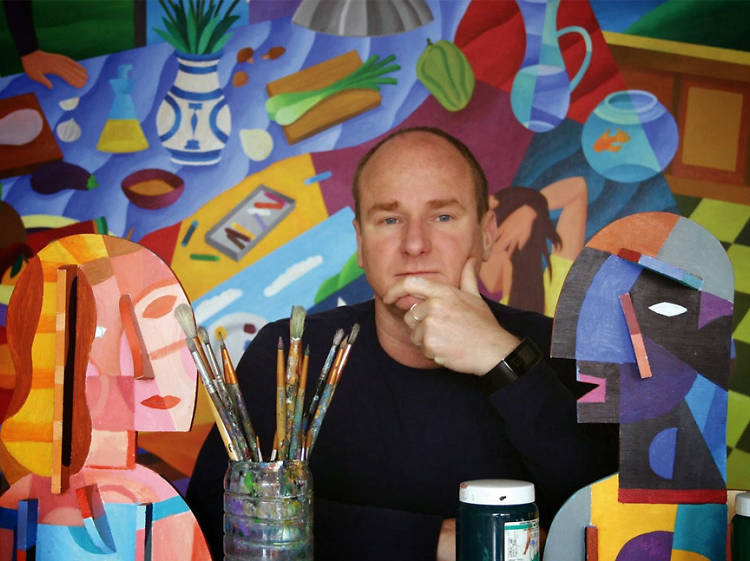 Philip Stanton
With his American accent the only thing that betrays him, Philip Stanton is now more a Barcelona than a US native. In 1987, a youthful Stanton stopped off here whilst on a Euro trip. Entranced by the city and its pre-Olympic creative vibrancy, he decided to try his luck at living here. To begin with, things weren't easy, but his unique style in illustration, design and painting won him more and more admirers. As a result, his works can now be seen in museums, in the pages of the local press, and even covering the Torre Agbar, the Palau Robert, advertising billboards and the façade of Barcelona's Aquarium. He lives and works in Sarrià, a neighbourhood he loves almost as much as the 'patatas bravas' at Bar Tomás.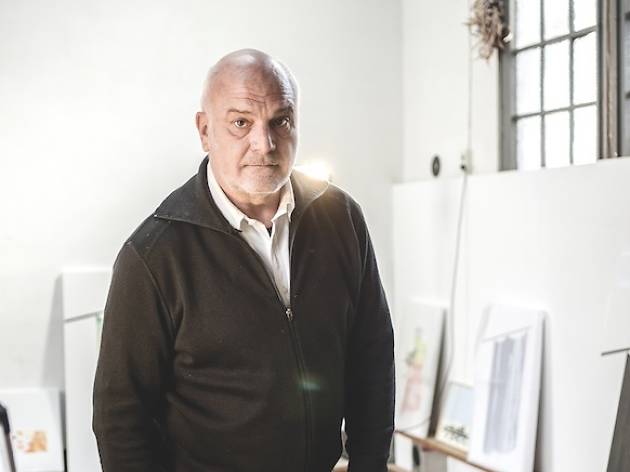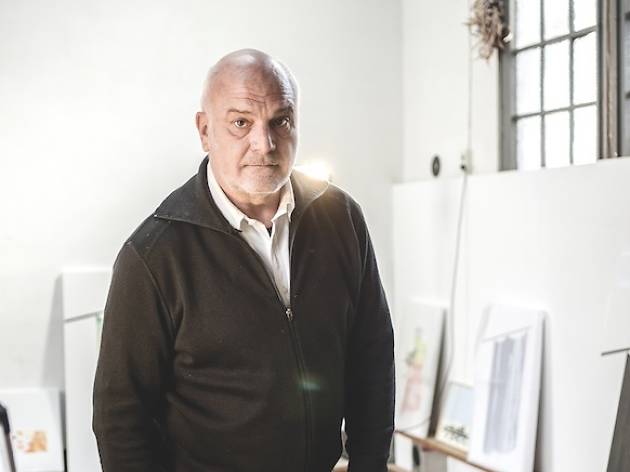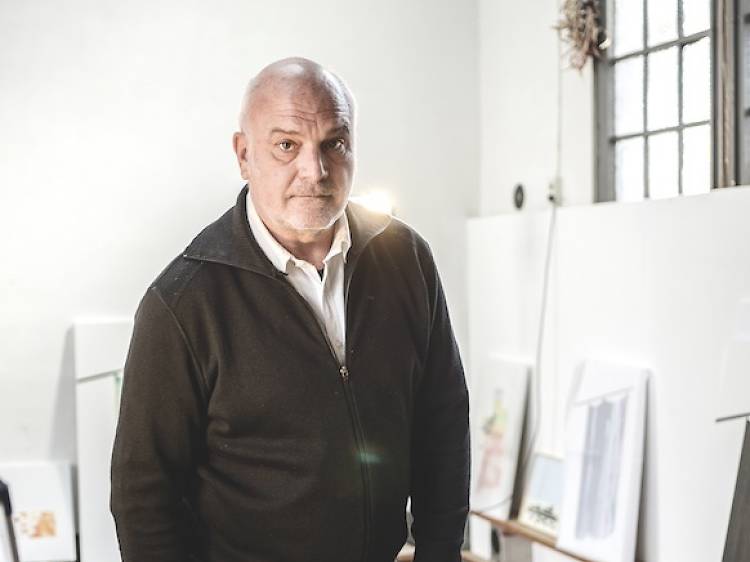 This Uruguayan (now practically an honorary Catalan, arriving as he did in Barcelona at the end of the 1970s) paints abstract horizons that captivated the patron who brought him to the city, but he has always refused any pigeonholing. At most, he'll let slip the following definition: "Complexity is my main focus: I'm a complexity fifth-columnist". He likes to develop his art of "mestizo landscapes, 'twixt the South Atlantic and Barcelona". Examining the character of the people of this corner of the Mediterranean, Canosa has come away more impressed by their 'rauxa' than their 'seny': he has always been fascinated by people such as Dalí, Brossa, Carles Santos, Perejaume, Albert Pla and Albert Serra, all artists with a powerful inner world, like that of Canosa himself, who has taken to the city like a duck to water.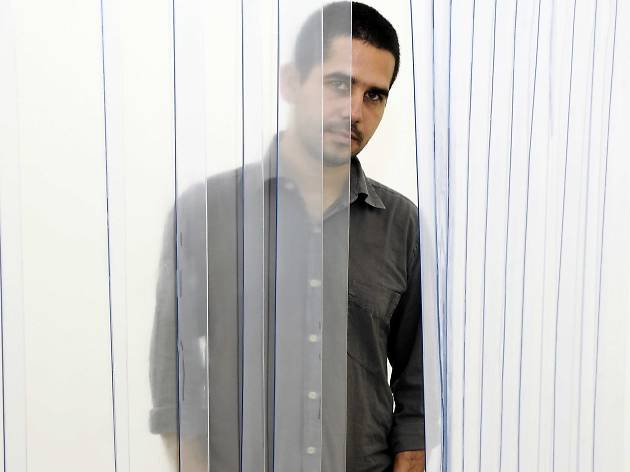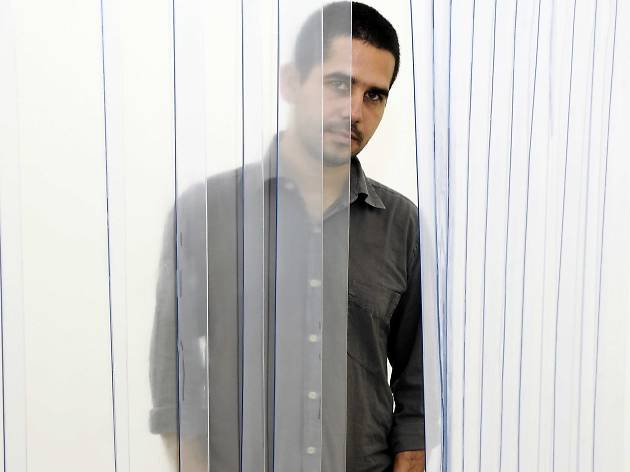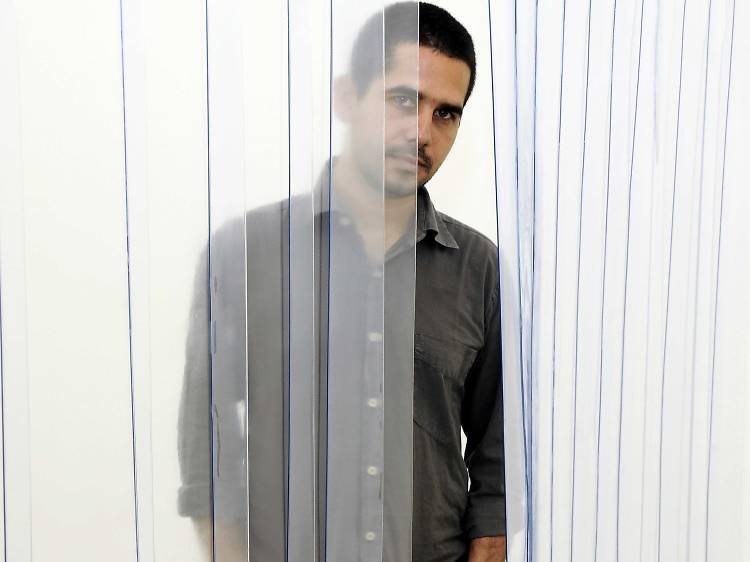 Dubbed "Cuba's Duchamp", he stunned everyone at ARCO with a half full (half empty?) glass of water that plunged us into a world of deep metaphysical reflection. Prieto is an artist who deconstructs everyday life, be this represented by a 'café con leche' or by a topical news item. Landing in Barcelona 15 years ago, he found himself intrigued by the city and its people and decided to stay, without foreseeing that, years later, his work would become so famous that, much of the time, he would be laying his head in hotel rooms around the world. "I no longer even know where I live, but, whenever I can, I return to Barcelona", he tells us. To catch up with friends, check out his favourite watering holes and pedal his bike up and down the city where he finds most of his inspiration.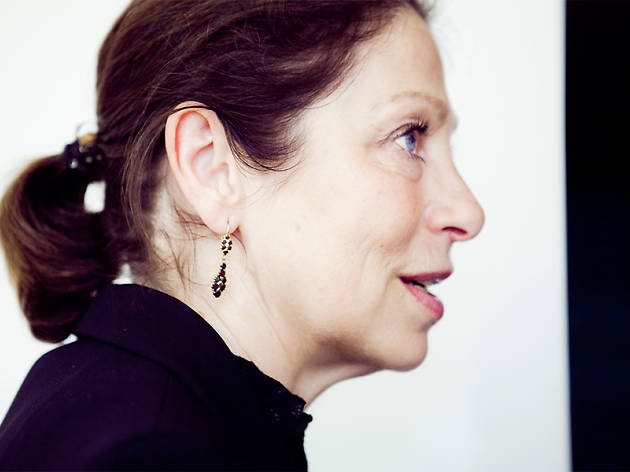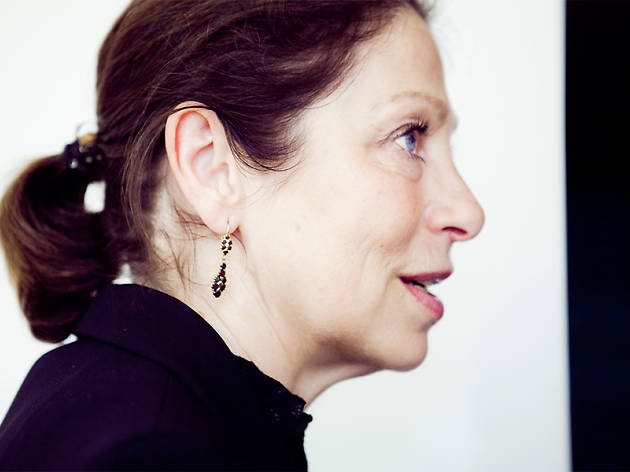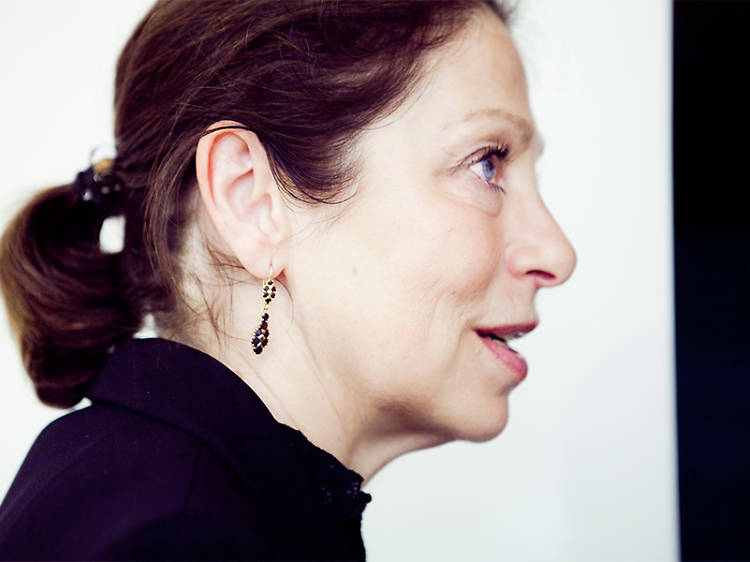 © Carla Tramullas
Barcelona can boast amongst its inhabitants a world benchmark in the fields of video art and photography. She's called Hannah Collins, an Englishwoman sick and tired of the London weather that forces you to live indoors. In Barcelona, she says, she discovered the joys of outdoor life. Even those not particularly familiar with the world of art may recall one of her works, viewed as it was by many thousands at the 2004 Forum of the Cultures: a film projected onto five screens in the 'Blau' Building depicting the life of the gypsies of La Mina, from trivial conversations and children talking about canaries to the confessions of a bride-to-be or a patriarch enforcing the peace in a fight. Work as fascinating as that she has produced previously and subsequently, from following the trail of the ingredients cooked at elBulli from their place of origin to Cala Montjoi, to leaving for posterity images of unique Barcelona retail establishments in the series 'Shopping'.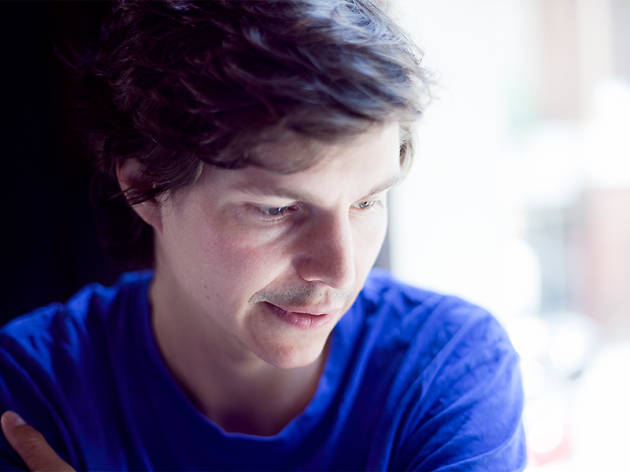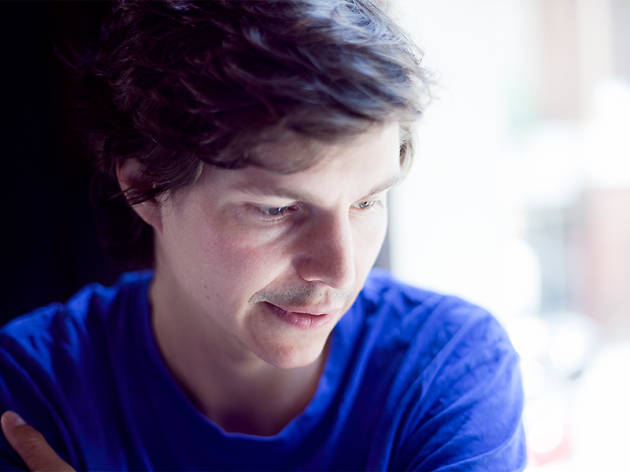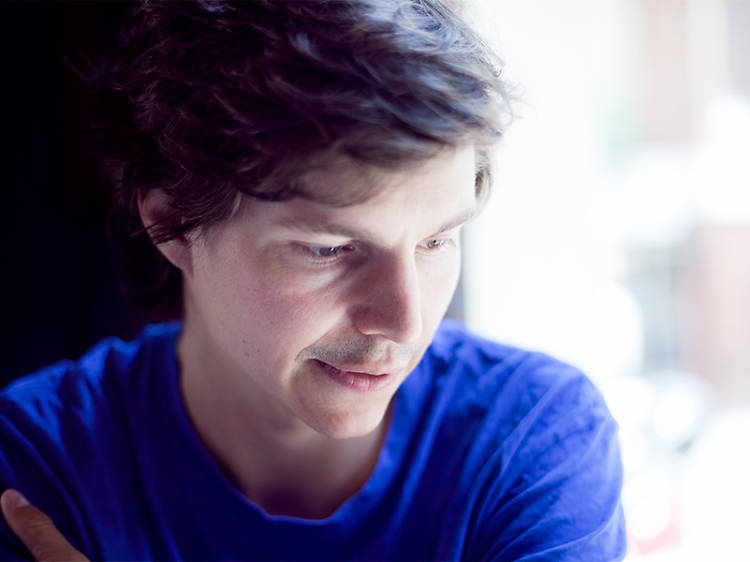 © Carla Tramullas
Rasmus Nilausen (Denmark)
Denmark's Rasmus Nilausen is a painter of classic still lifes, to which he adds abstract, disturbing touches or thought-provoking phrases. In his tidy, spick and span workshop, this Copenhagen-born artist recalls how he arrived in Barcelona in his twenties with the idea of enjoying a few days of fun and getting a bit of a tan before returning home. Whilst here, however, his path crossed with that of a certain young lady, and the rest is, as they say, history. So it is that he still lives in the city, speaks Catalan, has a local-born daughter and cycles around the city from Gràcia, the neighbourhood he calls home. "I build ruins of tradition", he notes, to describe the way he makes his art, to which he adds "things that don't exist", an approach that has opened the doors to the Fundació Tàpies and Madrid's ARCO art fair.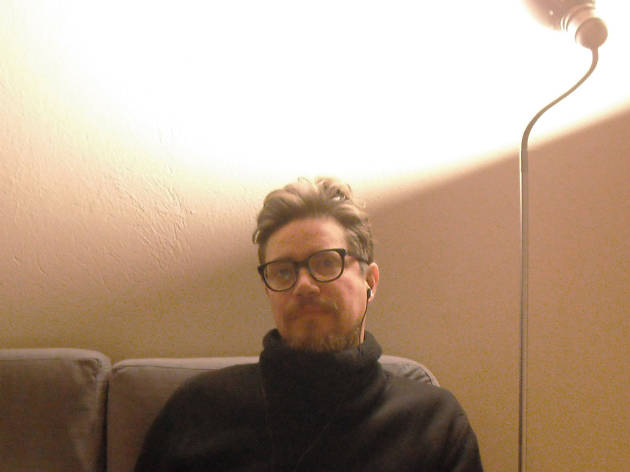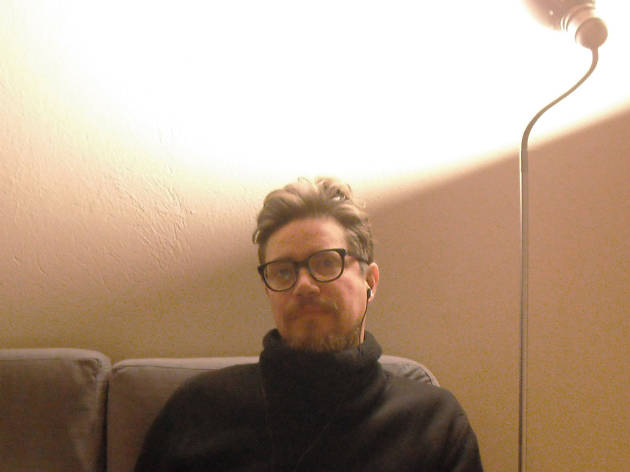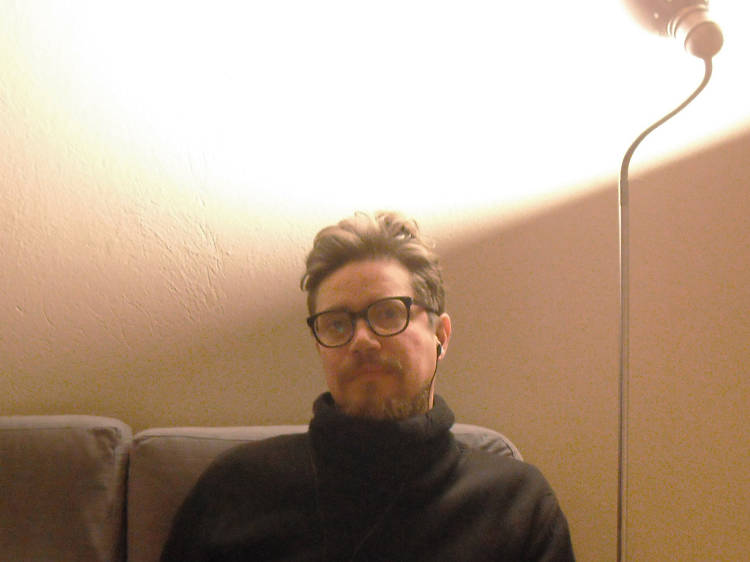 Peruvian Miguel Aguirre fell in love with a Catalan girl, has lived in Barcelona and today has his studio in the town of Altafulla. Places where he works at what he calls his "photopainting", an appropriate name for works that reflect images plucked from the newspapers to then be interpreted by his brush. The subject could be a demonstration in Turkey, the war in Syria or a recently deceased Michael Jackson. Aguirre takes pains to ensure his paintings depict the photos' reality as faithfully as possible, "along the lines of Gerhard Richter", explains the artist, whose work has been exhibited at Madrid's ARCO art fair.
Fashion
Barcelona's fashion archipelago map
"Barcelona Brand". These two words sneaked silently into Barcelona's fashion lexicon some time ago, and there they are even though nobody knows what they mean exactly. After all, what characterises Barcelona'S fashion is the absence of a common objective or "wolf pack" mentality: every man is an island. And every island has its own ecosystem.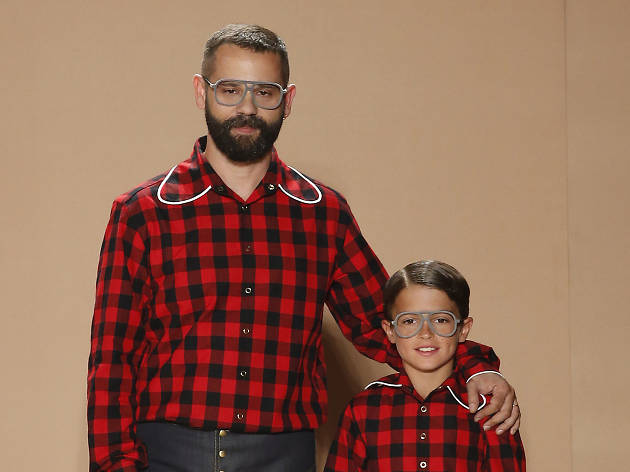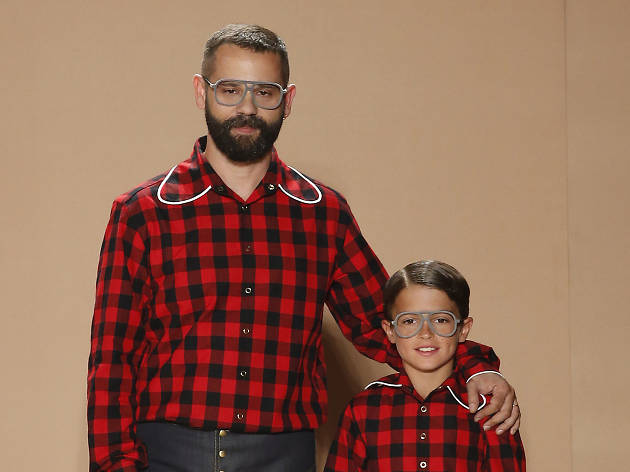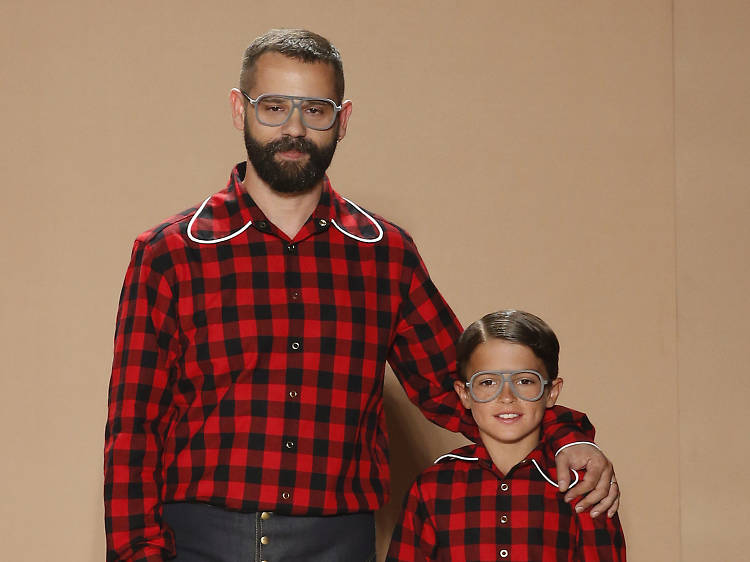 © Estrop
There are some islands, like Brain & Beast, in which nature's laws vanish into thin air and preconceived ideas are useless. Here you survive only if you are open-minded and have a true inclination towards exploring the darkest corners of the subconscious. Not so long ago Ángel Vilda's firm elaborated some proposals that explored fashion as mirror of a psyche split by modern schizophrenia: romantic, exotic, erotic, misfit, manic… Its faces are many and all of them cast inquisitive looks at one from the daring garments, with a well-understood touch of punk and a message – many messages – aimed at reflection.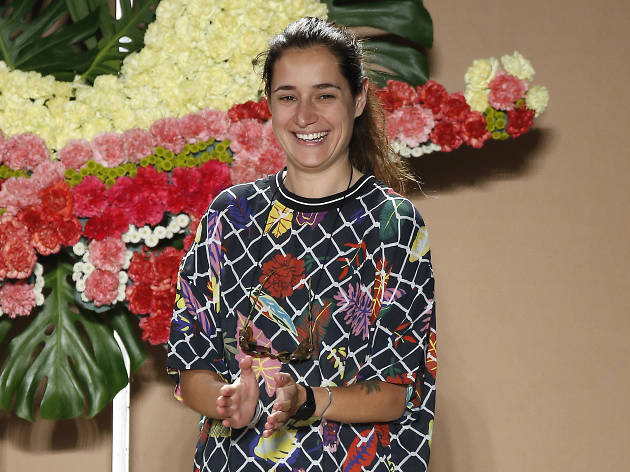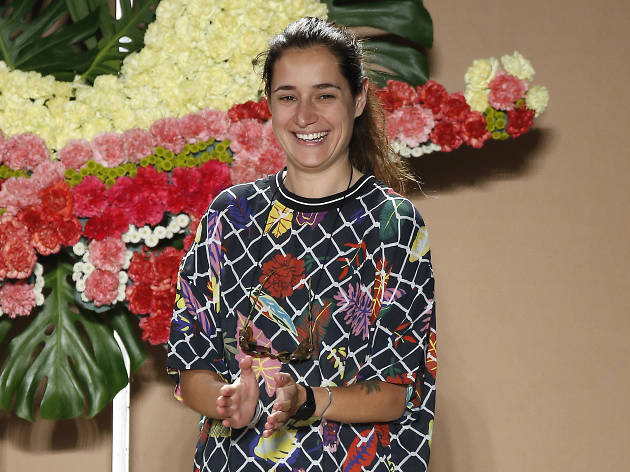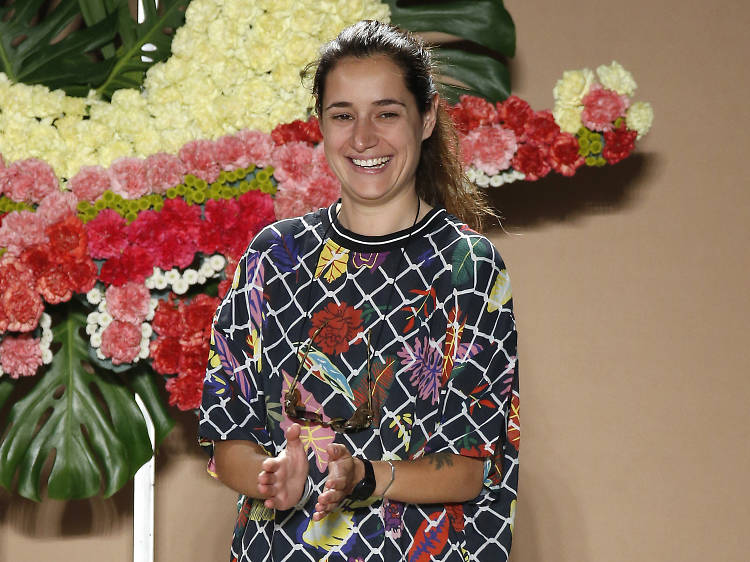 © Estrop
There are other islands such as Krizia Robustella's, in which the streets are taken by storm by a lusciously coloured jungle where exotic and bizarre animals coexist with tarmac and skycrapers. Robustella is usually defined as "sport luxury", but a 21st century version of sport luxury, quite distant from the designers who emphasised luxury and let sport almost in the outskirts. Her garments boil with concepts such as street, urban, bling-bling or pimp fashion, and her collection includes from sickly Care Bears to a mixture of "Spring Breakers" and Pussy Riot… All of this is available in the shop run by the designer herself at number 6, Montsió street.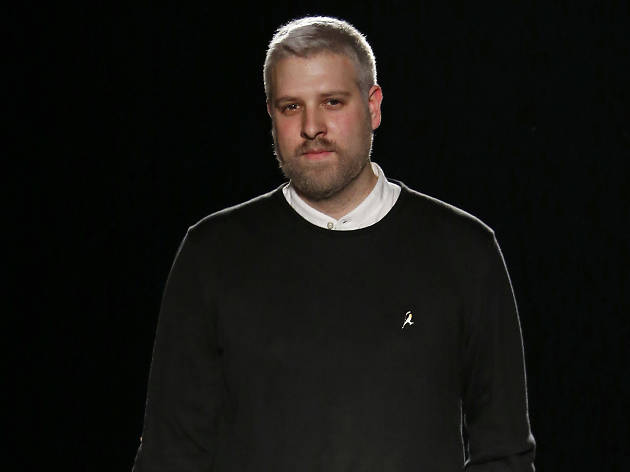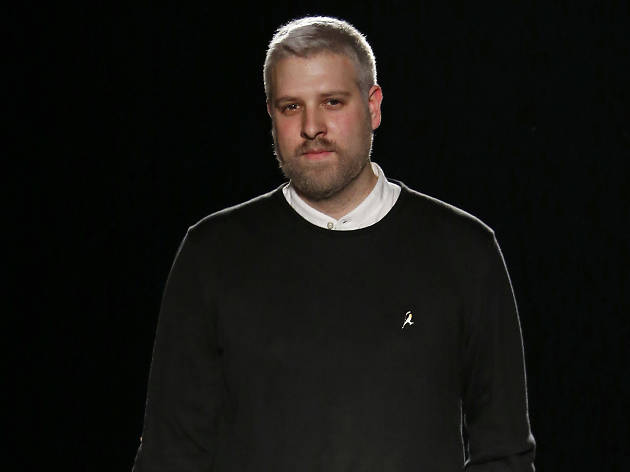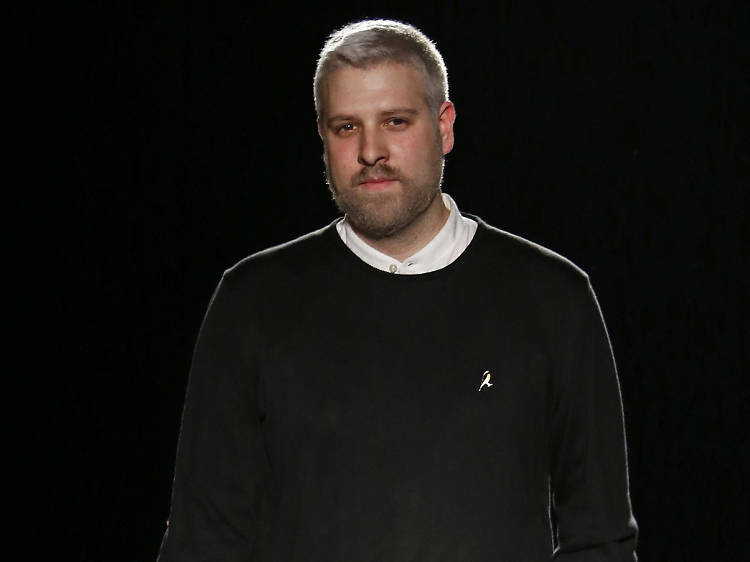 © Estrop
There are also mythical islands like Avalon. Such is Manuel Bolaño's, where spring has no end and where youth can be eternal as it is a mental state of melancholy and daydream. His is a concept of fashion that, as a piece of amber, catches and holds emotional and aesthetic memories. The teddy bears included in all his collections are indispensable, as the ultimate incarnation of a limpid look that some will call childish as they do not realise that poisoned candies hide under that retro and vintage spirit. Bolaño is like the pup that melts your heart and when you intend to cuddle him, lets out a loud bark.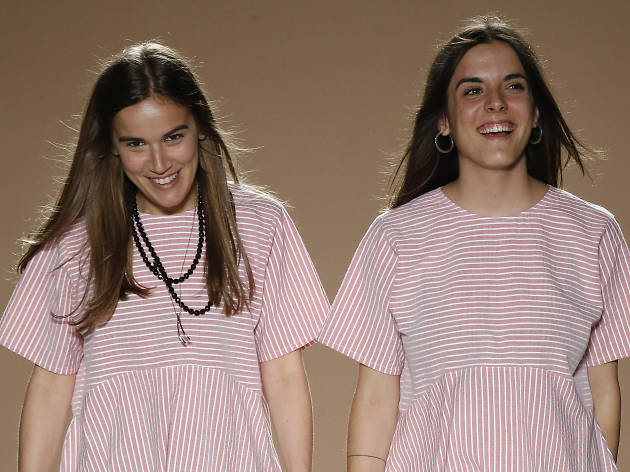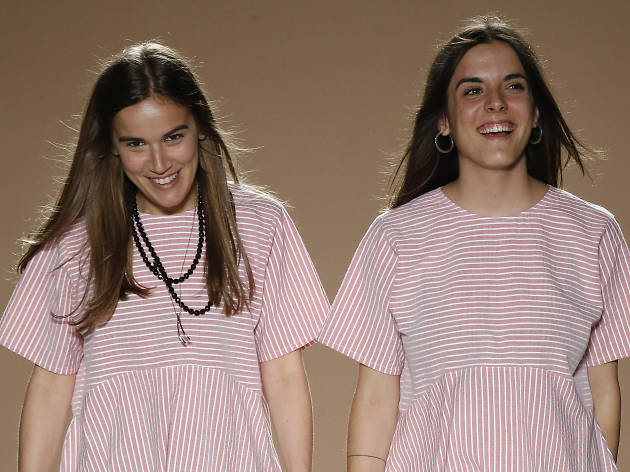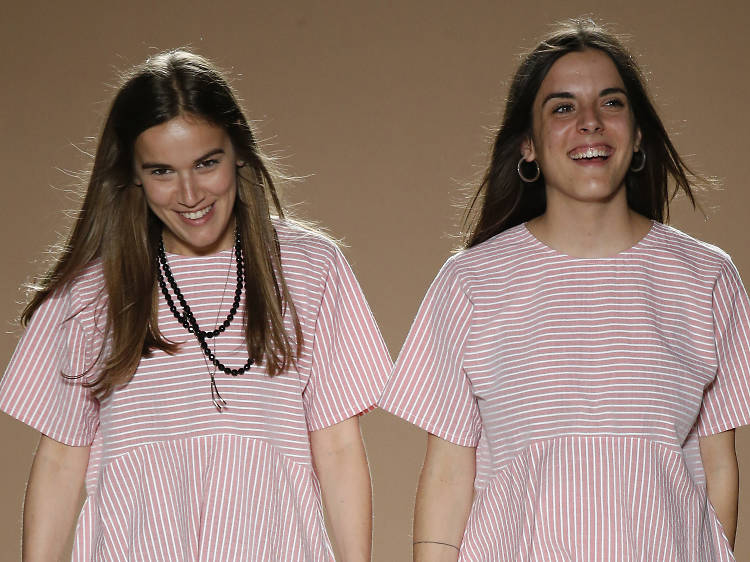 © Estrop
Some islands are the product of the most recent tectonic activity. One example is the Carlotaoms Island, where Elisabet Carlota and Elisenda Oms have abolished all laws about gender and seasonality. These two anti-monarchical queens are busy exploring the enthralling field of no-gender and no-seasons, i.e. clothes that are neither masculine nor feminine, neither summer nor winter garments – they are clothes for brave people willing to loudly participate of the current, exciting dialogue on gender identity. But they avoid falling in the trap of intellectuality that usually prevails over aesthetics: their point is fashion as an allegory, as a clash between abstraction and its visual representation. An allegory that can be acquired at the Muixi Store (Semoleres, 10).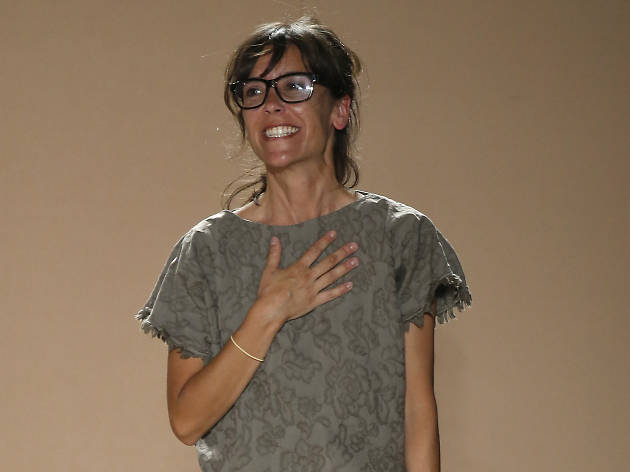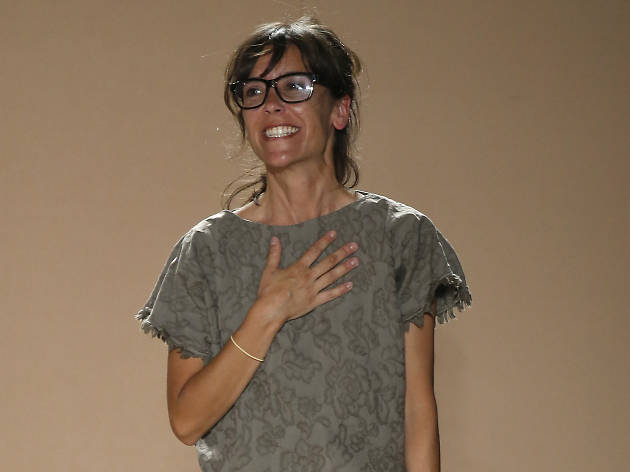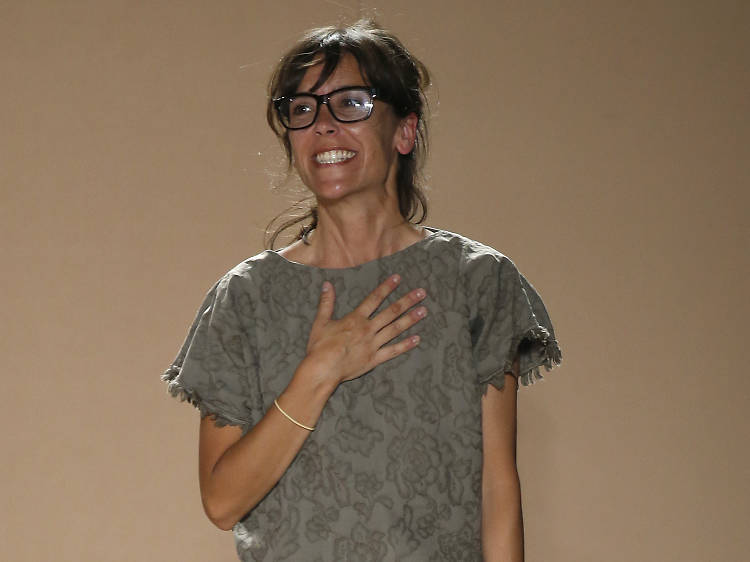 © Estrop
A little further on we find a triangle of islands that could justify the expression "Barcelona Brand". Josep Abril's classical but liberalising views (always looking for men's garment seams to unstitch and then re-stitch them under his own terms); Miriam Ponsa, the most eloquent one in this group when it comes to opening the wounds of our historical past and letting the blood ooze (figuratively) on her garments, and Txell Miras, prepared to release a high C as striking as her latest collection, inspired in the conventual world; these are the triad of designers that converge in the triangle. No wonder the three of them are sharing one shop, NU#02, at number 229 of Valencia street.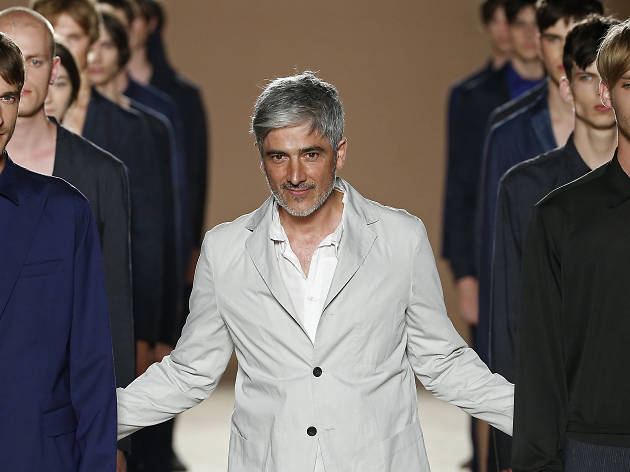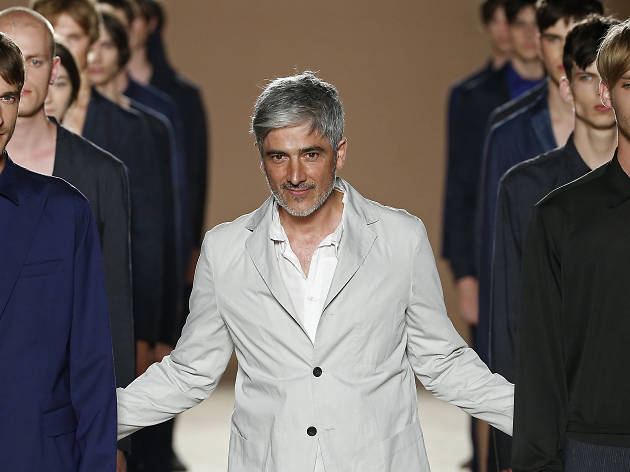 © Estrop
There are infinite islands on the sea of Barcelona fashion, with kings and regents such as Georgina Vendrell, Celia Vela, Isometric, Pau Esteve, Xavi Grados… a rich and assorted archipelago that should be explored some other time and in some other place. In the meantime, watch the volcanic activity at the sea bottom: new islands may appear any moment.
Photography
Utopia Photo Market: something good (at last) in Barcelonan photography
More photos are taken and shared than ever before. There's a camera in every pocket, Instagram has revealed thousands of potential photographers and self-portraits – "selfies" – seem to be more than just a fad. Photography's everywhere, but for most authors, it has never been less profitable.
Therefore, any initiative in the sense of not only talking about photography, or taking it to the streets, but of creating a small market around it and making creative minds contact with buyers is more necessary than ever. That's just the set of intentions that Utopia Photo, that held its first edition the weekend of 10-12 June, was born with.
Nearly 70 photographers of every style and professional areas gathered for three days in a meeting born with the noble aim of reaching the mainstream publics. Amanda Vich, Content Manager of this photographic market, explains that Barcelona has many galleries and photographic festivals, but none with Utopia Photo Market's focus and its thematic and public mainstreaming.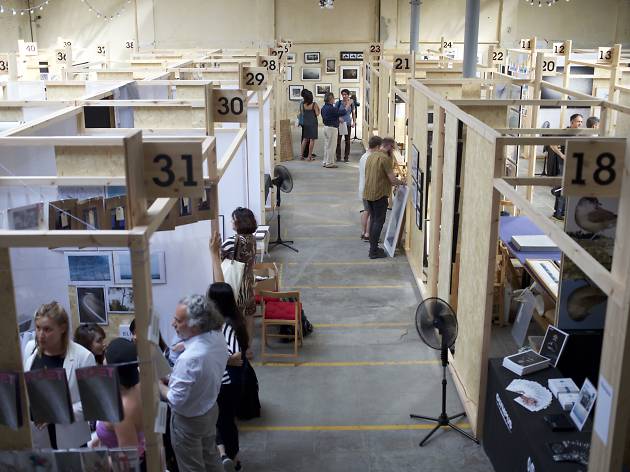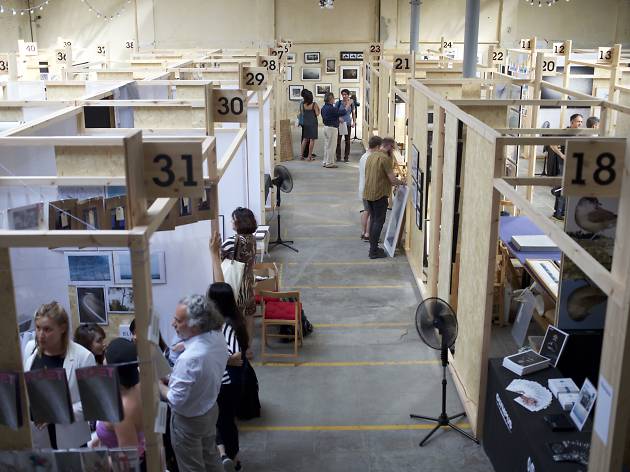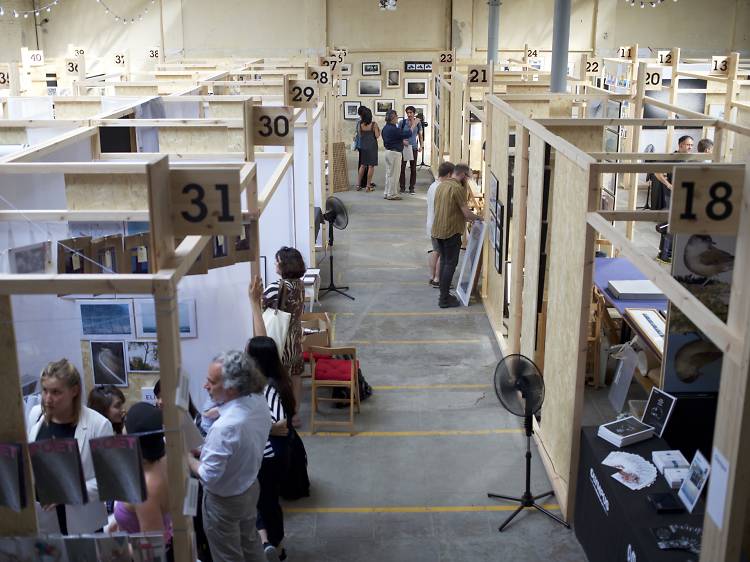 © Alexander Castro
Selling photographic prints has always been a pending matter in this country, save for those already established authors – a short list –, gallery owners and those collectors closest to the Art markets that occasionally delve in photography. People seldom think that, instead of the pin-ups or pictures everyone's got hanging on the wall, it could be a photograph, says Marc Rosés, summarizing the situation.
He's one of the photographers who have exhibited their work at Utopia Photo Market, and shows a moderate satisfaction with his sales during the meeting. There are prints for everyone, for all wall and pocket sizes, from small postcards, around 10 Euros each, to photographs of up to 15,000 Euros. Having the authors selling and explaining their work is, says Vich, one of the best aspects of these meetings, one that explains its success with the public.
Beyond the direct sales it has raised, showing the work in such a straightforward way, along already enshrined authors, is not always easy to do for those who struggle to carve themselves a niche in this market. The organizers explain they shuffled some 250 names at first, of which less than one third have had their space in this first edition of Utopia. The criterion for selection: the photograph's quality and its significance, aside from any economic point – they state.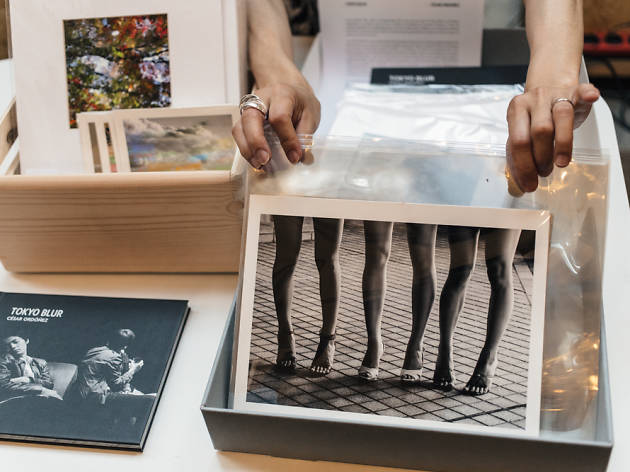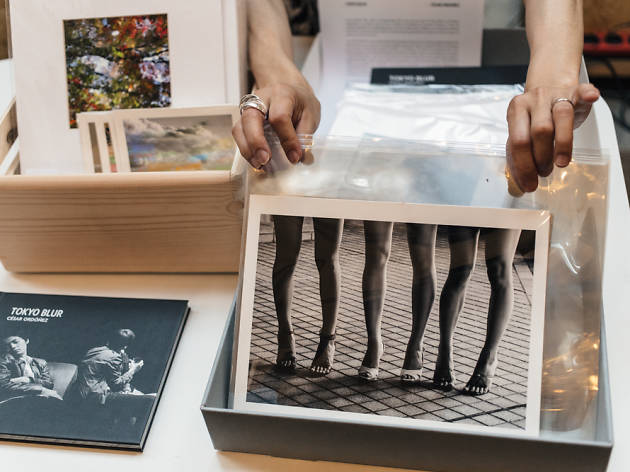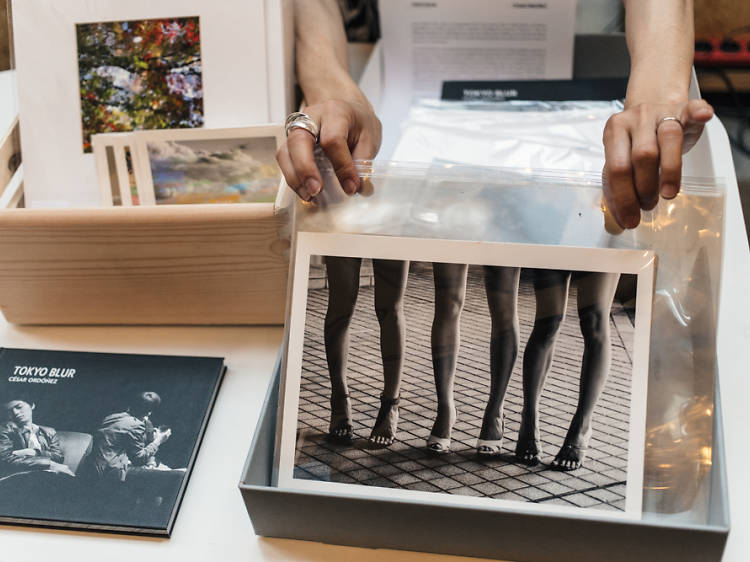 © Alexander Castro
Maybe that's why – in contrast with the usual scene in many galleries – here photography, in its most artistic and conceptual side, represents a small fraction of the exhibit. Documentary works and photojournalism (Samuel Aranda, Fernando Moleres, Guillem Valle, and collective Calle 35…) have a significant weight and are among some of the most successful prints.
Along them, some already established names that need no introduction (Manolo Laguillo, Jordi Guillumet, Berta Vicente, Manel Esclusa...), travel photography in its Japanese version with Tina Bagué and Toru Morimoto – owners of the restaurant Akashi Gallery, in Barcelona, where they combine both their passions – and newer, more experimental projects, such as the surprising 'Ornitografies', by Xavi Bou: birds' flight turned into photography canvas via a technique developed by him and that, he says, nobody has yet imitated.
Production company Utopia126 is beyond this project, for which it has lent its impressive space at the Poblenou district. An idea that, in their own words, is closer to patronage than to any business idea: it's about supporting photography.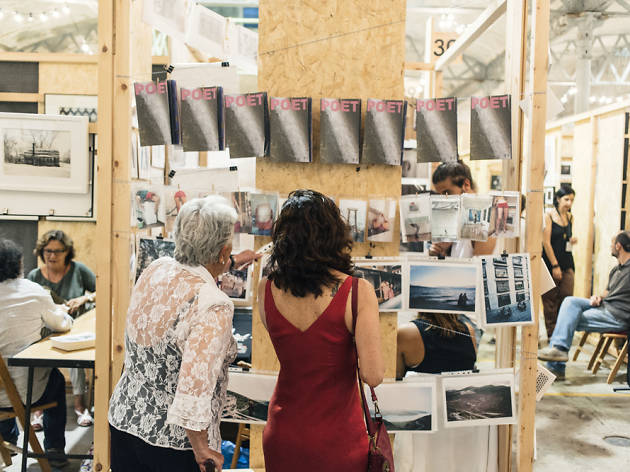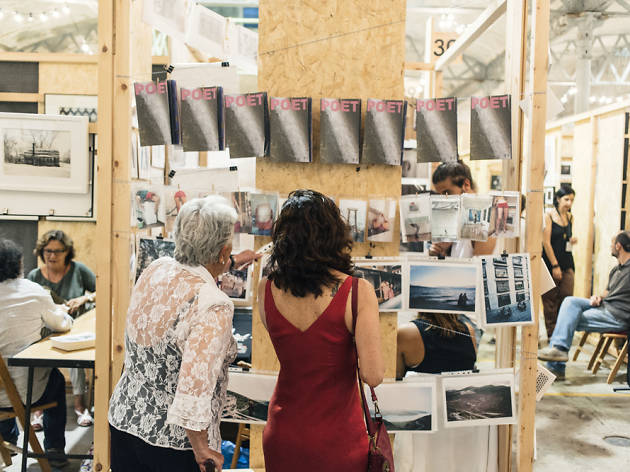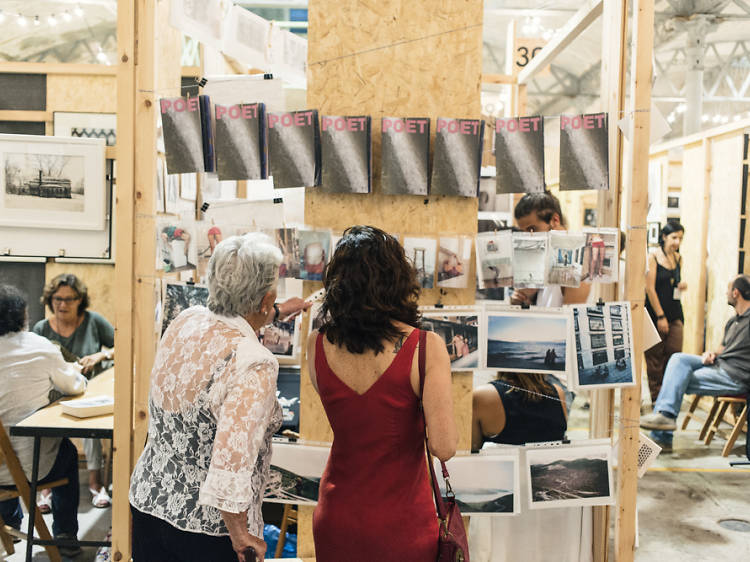 © Alexander Castro
Varied themes and a more heterogeneous crowd than usual, that gravitates to the exhibit not just because of its interest in photography, or mere curiosity, but also because of the parallel activities planned for these days. Workshops, conferences, projections of documentaries, street food by restaurant Flash Flash – indeed, the perfect name – and even some spaces to be photographed by such artists as Toni Amengual or Bèla Adler at an affordable price. Javier Mariscal, with his own space, where he draws from photographs, has been another important lure of a meeting that is already thinking about its next edition.
Talking and thinking about every aspect of photography and images is not only interesting, but also a very sound thing to do. But it's not enough if one wants the authors to earn a living by pressing on the shutter. That's why Barcelona needed something like Utopia Photo Market. Photography market? Short-lived photography meeting, in the fashion of other gastronomic, artistic meetings already established in the city's agenda? The name matters not because here, as the saying goes, an image is worth more than a thousand words.
Art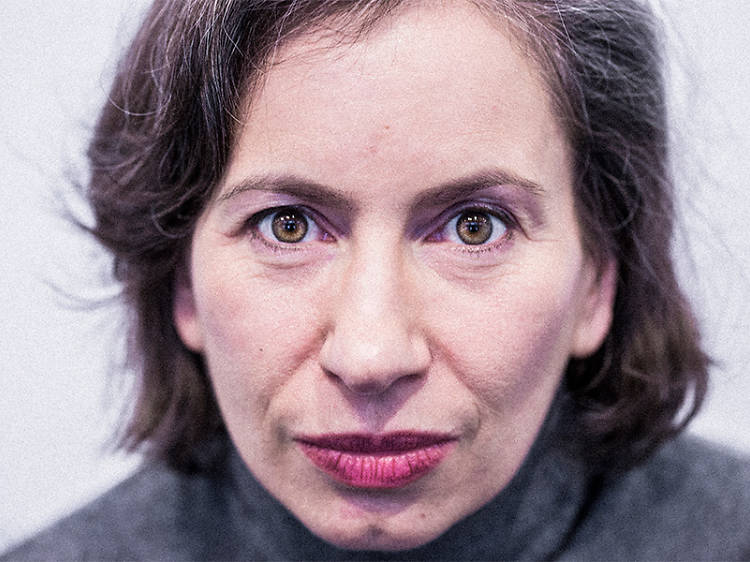 © Maria Dias
Just who is Andrea Fraser?
Andrea Fraser (Billings, Montana, 1965) has made her own profession the chief focus subject of her study and social critique. Master of a wide variety of genres, she uses her work to provide a trenchant analysis of the social fabric of the art world. Art and its varied cast of players are her raw material, shaped with the results of her research into cutting-edge creations. A circular process she has been working on since the very start of her career in the eighties, and whose goal, whose crux, is to discover what it is we expect of art.
All this can be seen in Fraser's first solo exhibition in Spain, 'L'1%, c'est moi'. Hosted until 4 September at the MACBA, it offers a selection of more than 30 key works produced by the artist over the course of three decades, classified by thematic area and encompassing installations, videos (such as 2003's controversial 'Untitled', in which she sleeps with a collector to denounce the exploitation prevalent in the art world), text-based work and copious documentation. There will also be screenings of three performances of 'May I help you?' (a series she began in 1991), showing Fraser visiting the Guggenheim Bilbao and following-to the letter-an audio guide under the guise of six different characters, each representing a particular social condition.
Fraser's methods are based around research associated with specific places and stem from the psychoanalytical premise that structures and relationships can only be tackled in an immediate way in their performance. Her strategy is to use the body as the vehicle for artistic creation, and her capacity for depicting different social positions and personalities means she can actively engage her audience, whilst at the same time shedding light upon the diverse range of relationships and interests that coexist within the complex structure of what we call "art".
Hers is a contemplative approach that explores the roles of actors such as artists, collectors, gallery owners, patrons and public. Her discourses are fixed scripts, built around excerpts from official texts sourced from museum managers, theoretical works and artists' statements (and that are complied in her work 'Museum Highlights').
These are critical performances, then, masterfully interpreted and suffused with intelligence and humour, challenging assumed norms and revealing developments in the industry and its new horizons, always noteworthy for their incisive, powerful analysis and betraying a unique kind of social, ethical and political commitment. Nevertheless, as Fraser herself notes, "I don't see critique as an attack, but as a defence. And, in providing this critique, I'm defending these spaces."

So, how does she go about her work? By deconstructing processes and institutions, always with a subtlety that challenges viewers to question their own values and standards, leveraging symbolic violence and exclusion from an economic, social and political standpoint.
Although the bulk of Fraser's production focuses on the social and economic aspects of the art world, her more recent output branches out into new fields, such as the underlying psychological structures of an individual's relationship with the public, in works packing a powerful emotional punch such as 'Projection' (2008) and 'Men on the Line: Men Committed to Feminism KPFK' (1972, 2012/2014). New departures for an artist whose work has been exhibited in the world's leading museums.
To complete this dazzling array of data points, note that in developing her intensely provocative premises, she has imbibed from the well of French sociologist Pierre Bourdieu and his theory of social fields.
So, what is Fraser's work? Art or sociology? A bit of both, surely.
L'1%, c'est moi. Museu d'Art Contemporani de Barcelona (MACBA). Until 4 September 2016
Architecture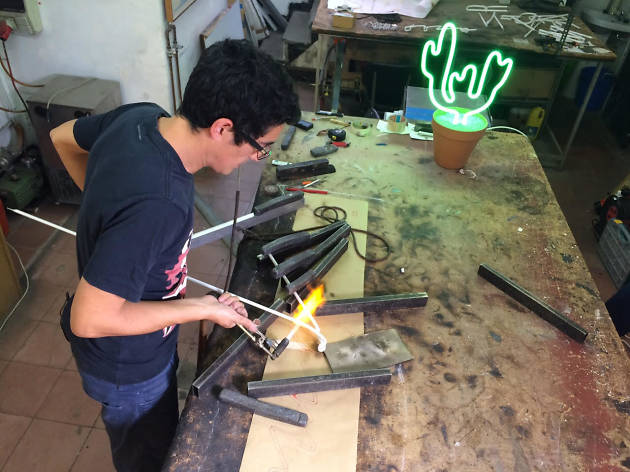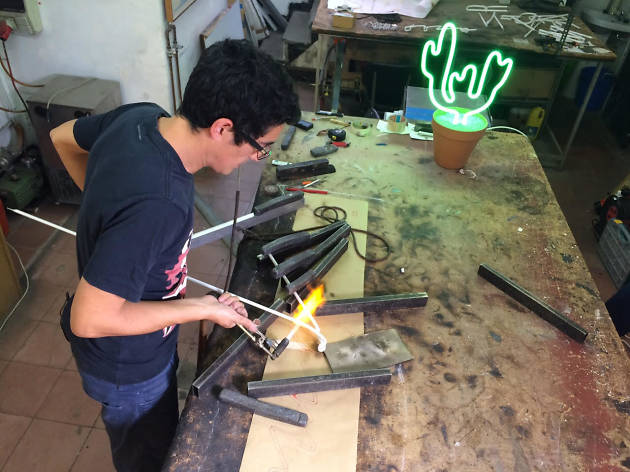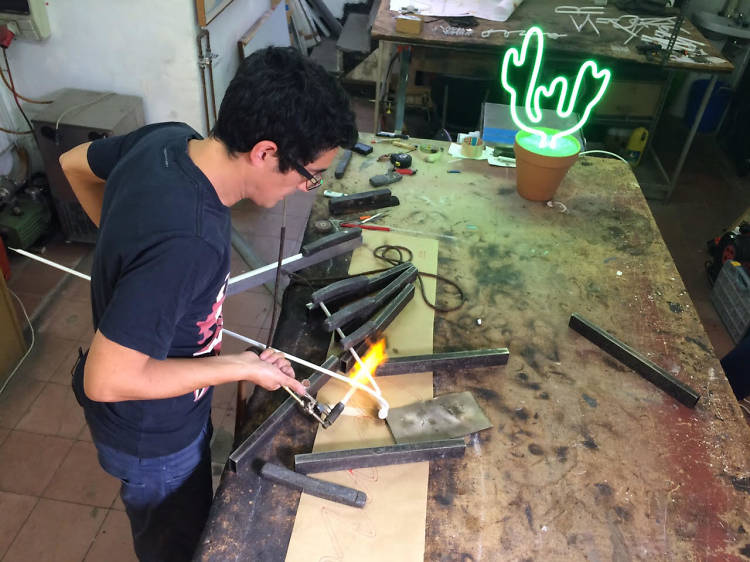 © Laia Zieger
Leo Villoro: "I'm not a lighter. I'm a neon light man"
From Leo to Leo. Plain and simple. The father has transmitted the son his passion and his skills in the almost unknown 'métier' of manufacturing one of the most fashionable objects today: neon tubes. Formerly reserved to bad reputation places, today it is called "light architecture" and it glows in the most hipster spaces of most great cities. In Barcelona, Leo's works light up the urban landscape, from Teatre Lliure to Casa Bonay hotel, and even Arts Santa Mónica.
What do you do, exactly?
I'm a neon man at Luminosos Villoro, a family workshop opened by my father in 1970 to manufacture neon tubes for business premises sign boards. Back then this activity did not have the artistic dimension it has today. During the last few years neon boomed in art, architecture and interior design and this forced the appearance of "cooler" names. For example, some days ago someone said to me "You are a lighter". I was so surprised that I took some time to understand the meaning.
Are there many people who know how to work with neon?
In Spain we are not many – maybe a dozen people. This is not something that can be manufactured at an industrial scale: it is a craft and every piece is unique. You must blow glass and model it with your hands. It is a rather hard and precise work, and with the exception of some countries where it is a Fine Arts subject, it is not taught anywhere.
How did you learn it?
I grew up in my father's workshop, and when I turned 18 I started to closely observe my father's gestures and doings. One day he let me give it a try, and things developed from there. As happens with all handicrafts, you have to give it time, patience and, in this particular case, a lot of shattered glass. Until one day, suddenly, you succeed with the first curvature…
You have been working for two decades now – how has your work changed?
Nowadays it is well recognised and has attained the category of art. Previously I was just another worker, with a somewhat strange profession, and my clients were shops, restaurants and pick-up joints who requested the typical pink-coloured letters. Now they are telling me that I am an artist and I get orders from museums, architects and interior designers… Neon is an artistic piece but at the same time it continues to be a functional element – that facet has not been lost. They are not mutually exclusive. In fact, I like to think that the city is an open-air museum full of light creations that add beauty, colour and fun to the environment.
You must have shaped many kilometres of neon...
When I walk the streets, all the time I see pieces made at our workshop: letters, abstract shapes, 3D, drawings… Since neon is extremely long-lived, if treated with care, I even recognise some of my father's creations, objects he made when he was younger. Knowing that our neon signs exist all around the world is flattering – business premises, art galleries, exhibitions and even private homes…
And also in many emblematic spots of Barcelona...
We have hung our pieces at Teatre Lliure. Arts Santa Mònica, Casa Bonay hotel, historical shops as the late Vinçon, symbolic buildings outlined by means of the installation of a cold cathode system (a technique that permits to highlight the architectonic features of the buildings)… Somehow, we have participated in the city's light architecture.
Your home is surely full of neon signs.
"The shoemaker's son always goes barefoot". At home there is only one of my neon signs, and only since a comparatively short time. If it was up to me it would be bursting with them. It is a fascinating handicraft and I value the complexity of its manufacture.
Is this a profession or a vocation?

Both. I earn my living with what I love to do. When I travel, the streets full of neon signs thrill me even more, and if possible I try to speak with the local neonmen because each of them has his own style and you can be inspired by what is done abroad. One of my most valued objects, from the emotional viewpoint, is a neon sign that reads "no vacancy" given to me by a neonman in the course of a trip along Route 66 in the USA. In my own city, Barcelona, I am acquainted with almost all its neon signs. In fact, when I make an appointment with somebody it is not at a crossroads or at a given building, but under such-and-such neon sign.
Cinema
Camera and action! Newest faces of our cinema
They have not yet achieved the level of repercussion of fellow countrymen Isaki Lacuesta, Albert Serra, Eduard Grau, David and Àlex Pastor or Mar Coll, but they're one step away to show what Catalan cinema is worth. And beware! There are many more where we have found them.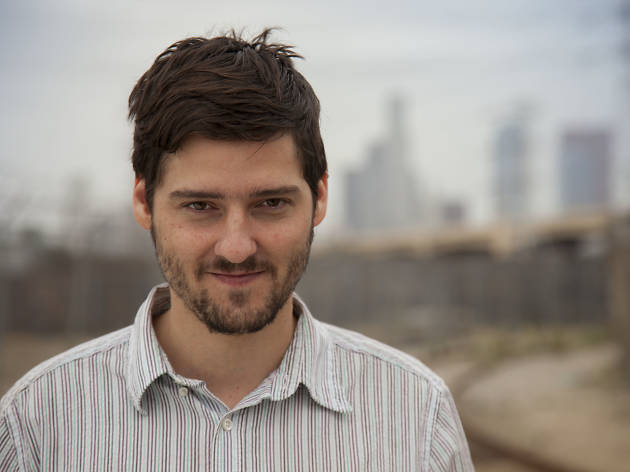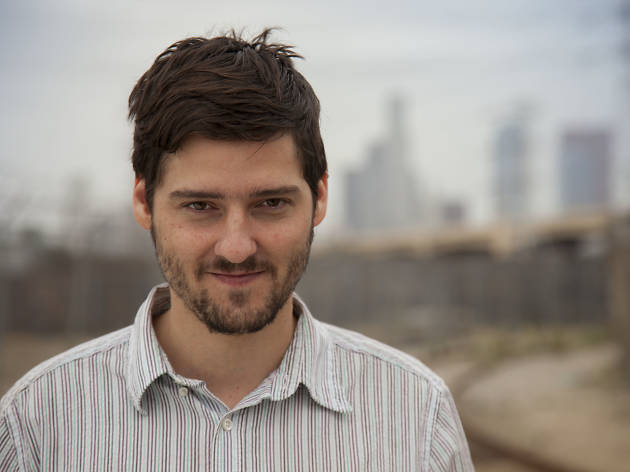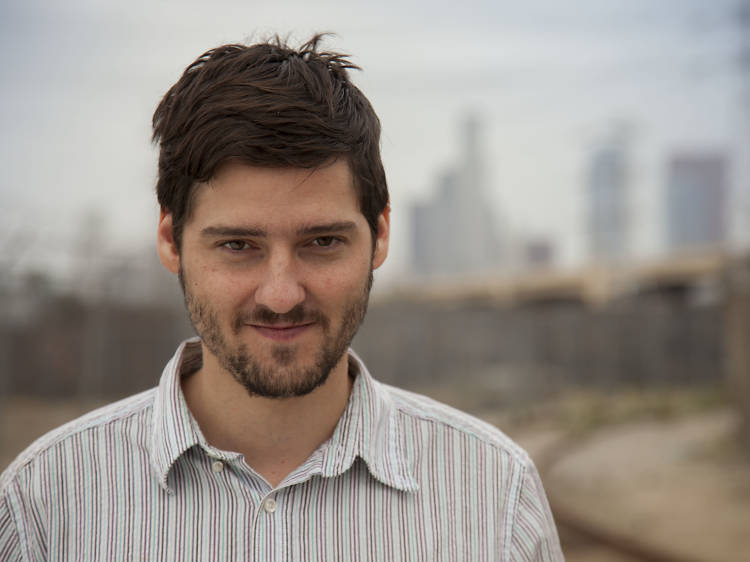 © Jon Aguirresarobe
With '10.000 km', an atypical love story via Skype sessions, he had such a success – many important prizes in our country and abroad, not space enough to list them – that he decided to stick to a rule: if something works, why change it? In the comedy 'Don't Fuck Around With Love', his second feature film as a director – he's worked in editing in movies as Lluís Galter's 'Caracremada' – he will have Natalia Tena and David Verdaguer as main actors again.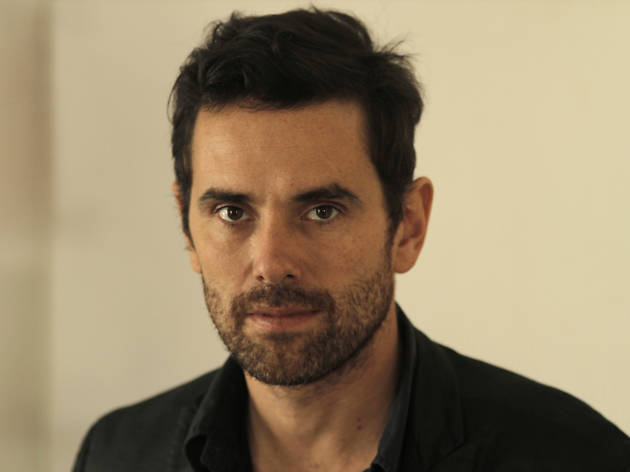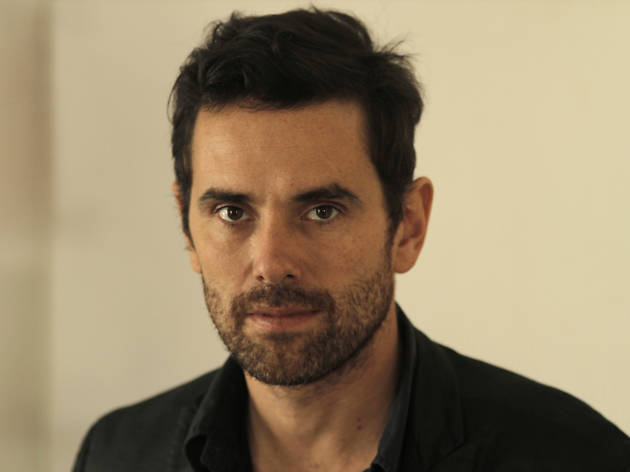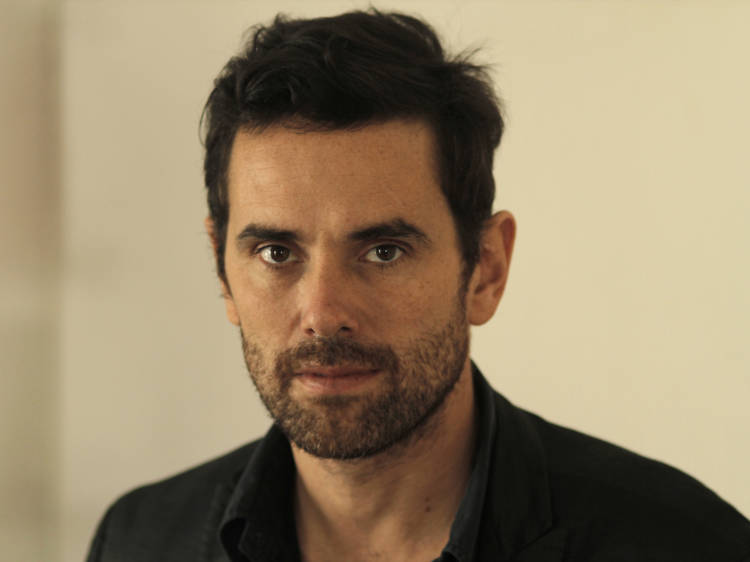 He hasn't been able to unpack his case for a year. His magnificent debut as a solo director, 'Dead Slow Ahead' – he defines it as a Sci-Fi documentary – was awarded at the Locarno Festival and then acclaimed at those in Torino, San Francisco, Istanbul, Jeonju and Cracovia, to name just a few. One would say his was a story of immediate success, but the truth is he was a cinematographer in many movies, such as 'Arraianos' (2012), 'Els anys salvatges' (2013) or 'Mimosas' (2016), recently awarded at Cannes.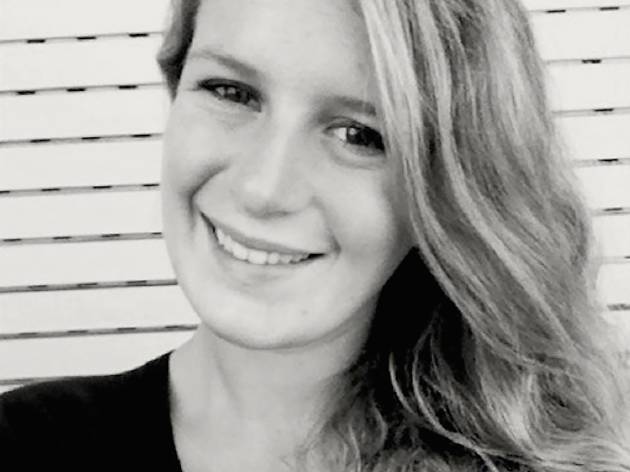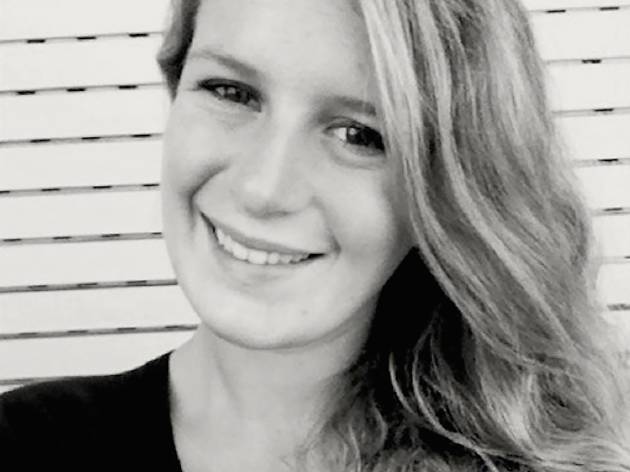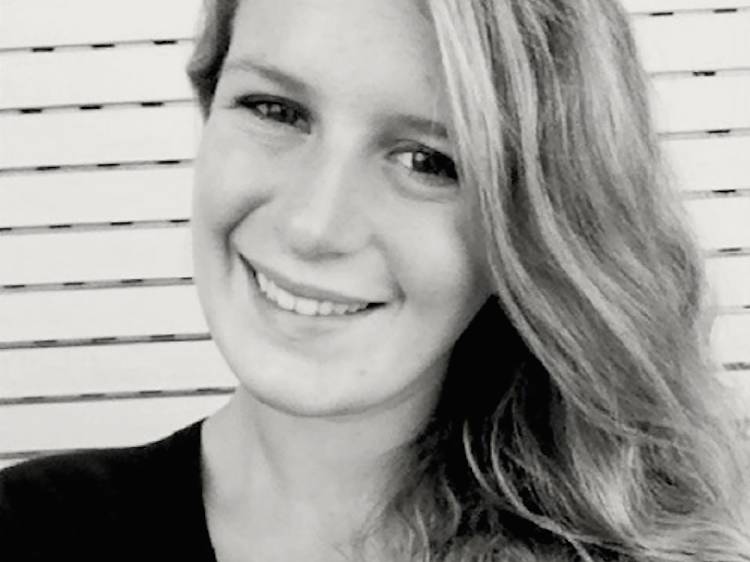 Being one of the writers of its script, the success of '10.000 km', was sweet for her, too. Her gently, intimate debut behind the camera, 'El adiós' – about a Bolivian maid who tries to accomplish her late mistress' last wishes – was one of the most celebrated short films of last season, awarded at the Gaudí, the Seminci and, beware, the National Board of Review. Right now she's bound to be in front of her computer, working in the script of Jaime Rosales' next movie and in her first feature film as a director.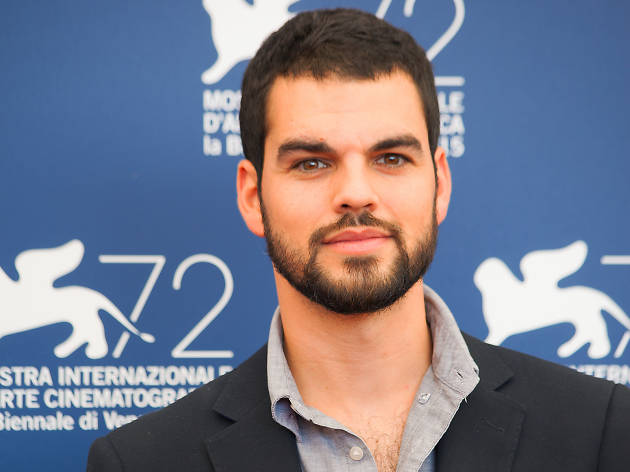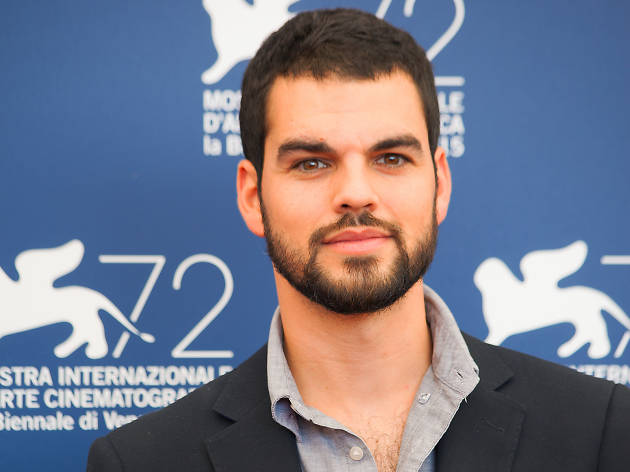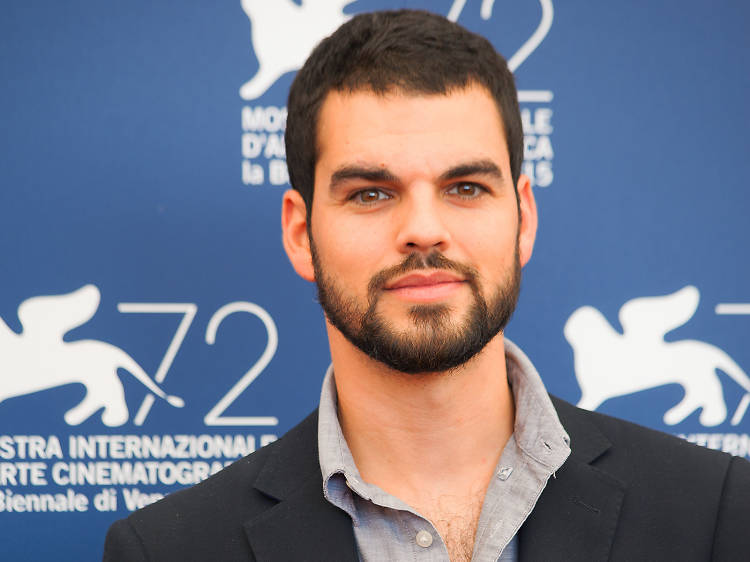 © Alain Hamon
He punt himself in the international map with the equivalent of banging his fist on the table: his short movie 'Zero' got Michael Fassbender's support, as well as Ridley Scott's production, before being sent to compete at the Mostra de Venezia. He had, by then been already pointed out by Variety as one of Spain's ten directors to follow in the next years. And follow him we will: he's one of the directors of 'Pulsaciones', a TV series to be broadcast by Antena 3, and is already working on his first feature film, the thriller 'Crossing the Line'.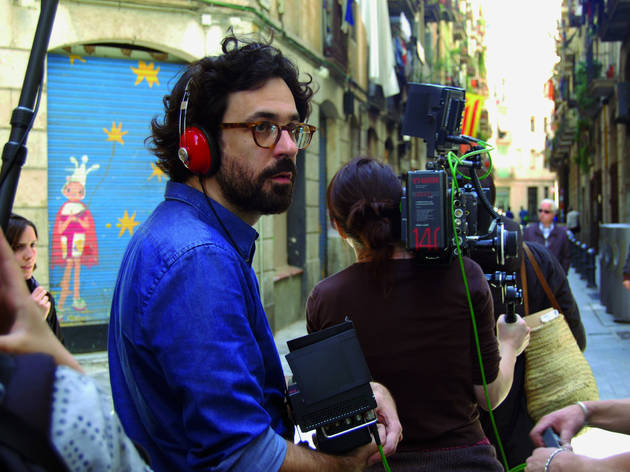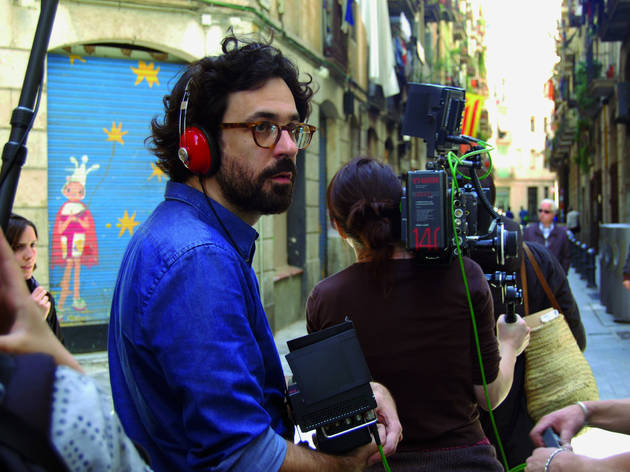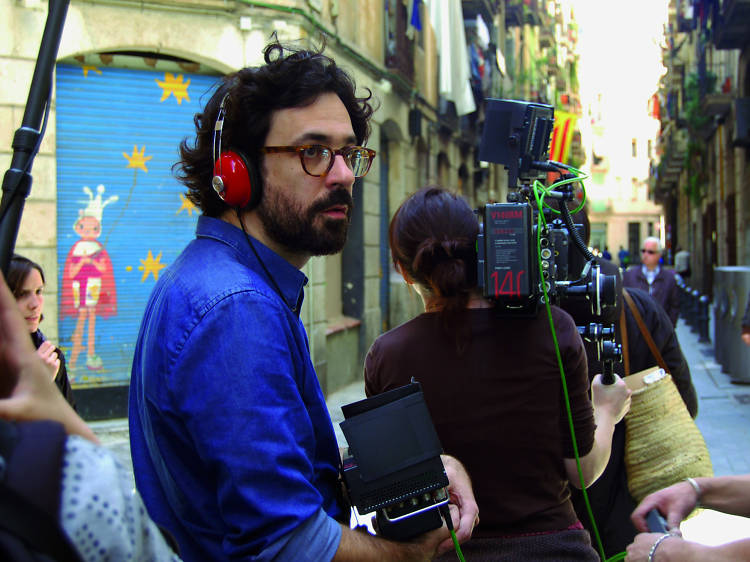 Just five months ago his debut got the Gaudí Award to the Best Feature Film. It was an act of justice: 'El camí més llarg per tornar a casa' is a devastating reflection on the pain caused by loss, a work full of rage. After its premiere at the Festival de Sevilla, Pérez told us: "This is my way of saying 'I'm ready to tell stories. Please, somebody listen to me!'" He's already working on his second movie, a story about intersex.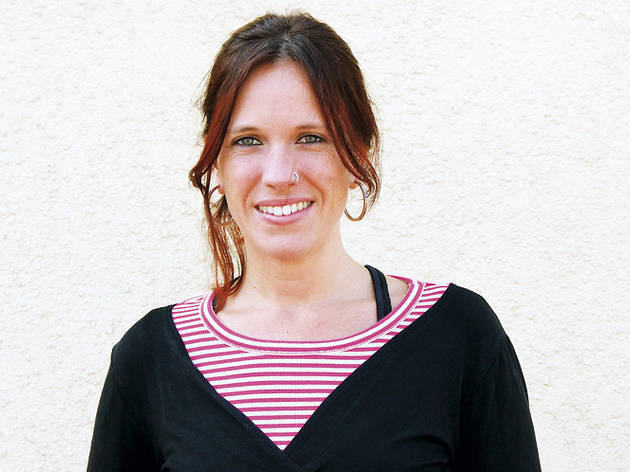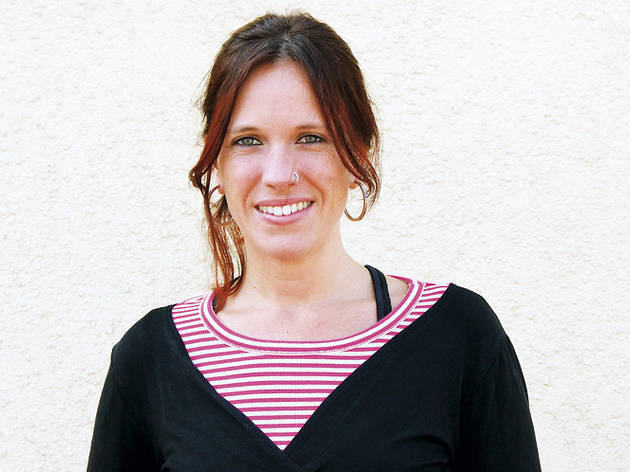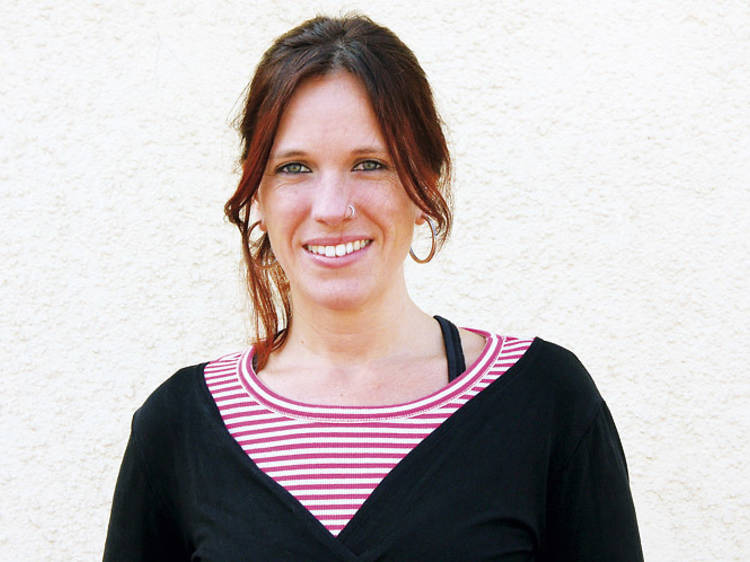 She dropped with her team somewhere near the AP-7 highway – actually, more than somewhere: Gallecs, a rural municipality in Mollet – and obsessively followed five neighbours: a grandmother, a peasant, a Moldavian fan of wrestling, a Filipina carer and a highway prostitute. The resulting docudrama, with a western flair, 'La Plaga' (2013) was projected at the Berlinale and went on to win a Sant Jordi award, as well as a bunch of Gaudí awards. These days she's filming a documentary about literary agent Carme Balcells.
Some of the most interesting fictions about being a woman that Catalan cinema has offered lately carry her name on them. She was a co-writer for director Mar Coll's two magnificent feature films, 'Tres dies amb la família' (2009) and 'Tots volem el millor per a ella' (2013). She also put her signature on the script of 'Blog' (2010), Elena Trapé's amazing feature film debut, and 'María (y los demás)', latest prove of her ability to create situations and characters, is about to be released.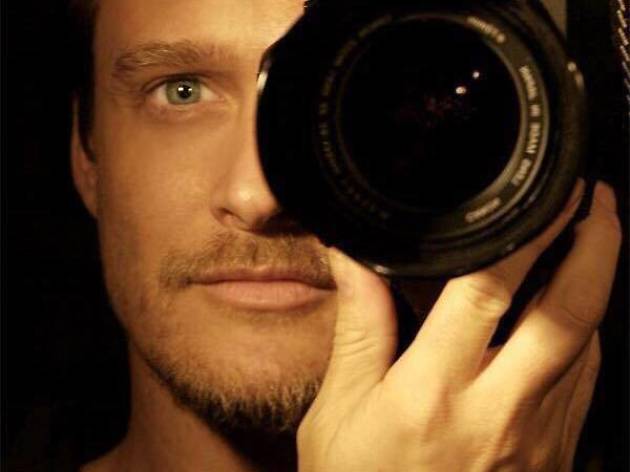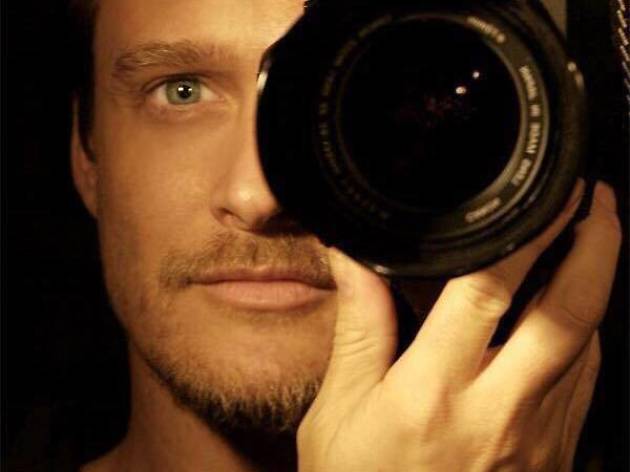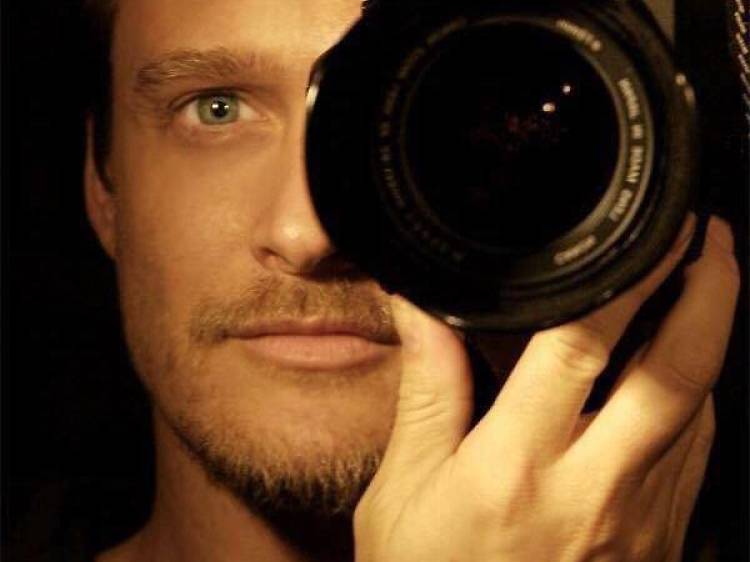 He's the most international in a generation of unerring cinematographers along with Jimmy Gimferrer, Neus Ollé and Diego Dussuel: usual cinematographers for Albert Serra, Mar Coll and Isaki Lacuesta, respectively. They must be credited with giving our cinema, whatever its health state, a magnificent look. Aranyó has worked with Paco Cabezas in 'Carne de neón' (2010) and 'Mr. Right' (2015), with Daniel Calparsoro in 'Invasor' (2012) and 'Combustión' (2013) and recently with Amenábar in 'Regresión' (2015).