Mercè 2015: La Mercè parade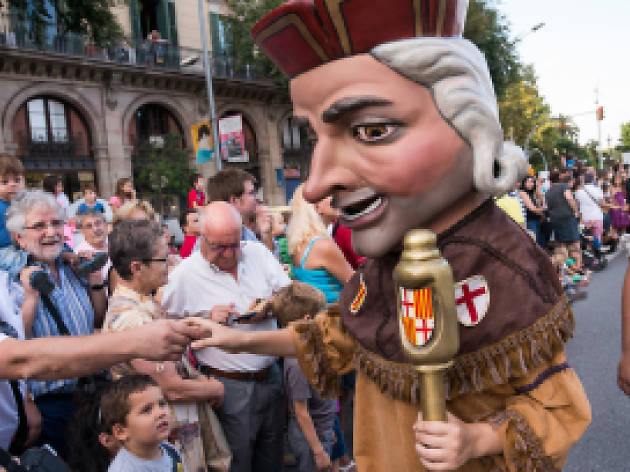 Walking from the Plaça de la Mercè to Plaça Sant Jaume, this parade is made up of The Barcelona Municipal Band and the figures of the Cortejo Popular, among which are the Macers Capgrossos (bigheads); the gegants (giants) from Barcelona city, Pi and Santa Maria del Mar; the Bou (ox), the Drac (dragon), the City Àliga (eagle) and the Mulassa (donkey). New this year is the Colla del Ball de Bastons del Seguici de Barcelona, which is a group formed by members of several city stick-dancing troupes, putting on a big show for La Mercè. At the tail of the parade are the 'castellers' (human tower builders), who will be performing the daring 'walking column'.

Halfway along their route, the paraders stop and remain silent while the eagle and the Barcelona city giants do their ancestral dance along with the music from the Municipal Band. When they get to Plaça Sant Jaume, the day of human tower building (Diada Castellera) gets underway.