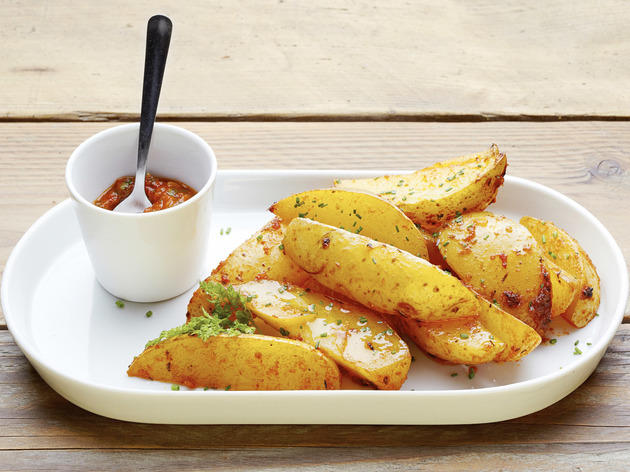 You can feel it in the air... it's the spring edition of Tapantoni, the tapas route throughout the neighbourhood of Sant Antoni (get the name now?), sponsored by Mortiz beer. From May 15 to 31, 45 establishments are offering a tapa and a drink for just €2.50, and five restaurants – Bar Calders, Can Cargolet, Els Ocellets, La Tata and El Dinàmic de BCN – are pulling out all the stops with a special Tapantoni menu for €25.

This fifth edition of the tapas celebration in the barrio also features two competititions. One is a vote for the best tapa or menu, and you can vote right in the place you want to win. The other is organised by the Consorci de Normalització Lingüística de Barcelona within the El Català a Taula programme, in collaboration with Moritz. To participate, you have to share a photo of the tapa or dish that you liked best on Instagram.

Some of the participating establishments and their tapas are the Fàbrica Moritz Barcelona ('gilda' [olive, chili pepper and anchovy toothpicked together] with a non-pasteurized cold beer), La Montiel (a skewer of fried cheese with almonds, strawberry sauce and chili pepper), and 8 BCN (Cordoban 'salmorejo' [similar to gazpacho] with guacamole and a Creole chorizo sausage).