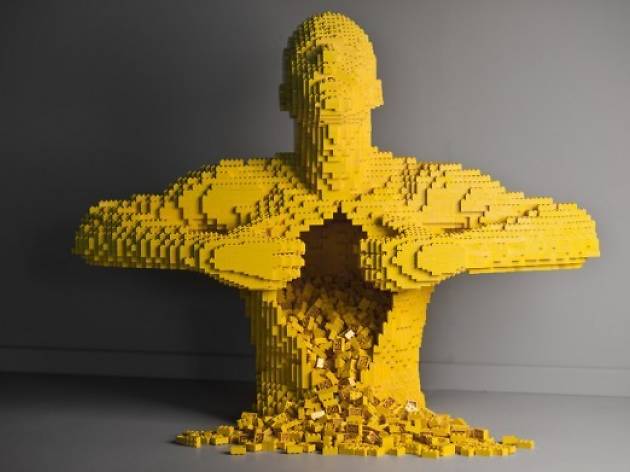 1/2
2/2
Works of art made entirely of Lego. One of the most spectactular exhibitions in the world comes to Barcelona.
When we were little, we'd take a couple of dozen pieces of Lego and build things that made us proud. It's what made lots of mothers think, 'My girl will be an architect.' As the years went by, the desire to play with this universally popular game diminished for many of us. But luckily, not for everybody. There are people like Nathan Sawaya who use those little coloured bricks as a way to express themselves. 'I like seeing people's reactions when they see a work made with elements that they're so familiar with,' says Sawaya.

It doesn't seem possible that with the same primary material that the rest of us used to make a bridge or a couple of houses, this man has created any number of marvels. If you want to see them up close, you need to head to the cupula of the Arenas de Barcelona shopping centre, between 10am and 9pm.

The Art of the Brick – an itinerant exhibition that travels the world and has simultaneous shows going – features more than 100 sculptures made using Lego bricks. They're works by Sawaya, a former lawyer, that include humans with heads in the shape of a geometric figure, a swimmer in the water, a blue man on his knees holding a lifeless grey woman in his arms, and a yellow man whose chest is open and from which Lego pieces cascade.

But from Sawaya's hands also come characters that you'll recognise instantly, such as Batman and his Batmobile, and reproductions or interpretations of works of art that, in this form, have jumped off the canvas – among them are 'La Gioconda', 'The Thinker' by Rodin, the 'Venus de Milo', Munch's 'The Scream', and 'The Arnolfini Portrait' by Jan van Eyck, all of which seem more realistic than ever as Lego sculptures.

But among all of Sawaya's creations, the ones that will leave you with your mouth hanging open are a rose window from Chartres cathedral, a buddha and a tyrannosaurus skeleton that's six metres long and made from more than 8,000 pieces – a reminder of the one on show at New York's Natural History Museum.