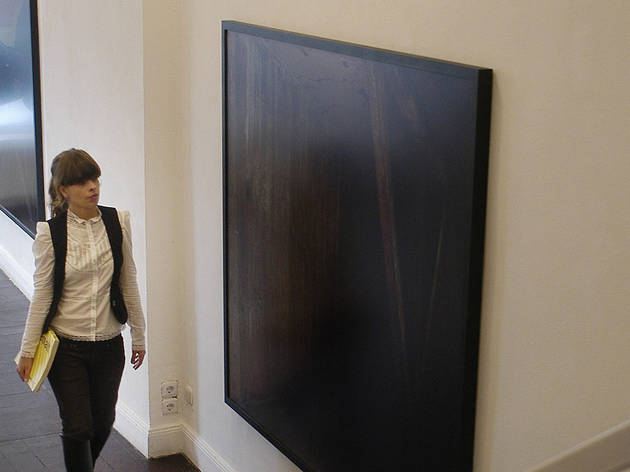 Gerd Harry 'Judy' Lybke is one of the more idiosyncratic characters of the Berlin art scene. A charismatic, compact colossus in the post-Reunification German art scene, Lybke – along with Christian Ehrentraut and tutor Matthias Kleindienst – nurtured the so-called 'Leipzig School' in the early 1990s. Lybke, perhaps more than anyone, recognized the value of exporting the distinctive blend of figurative and abstract painting, executed at a time of unprecedented upheaval and change in the country, to collectors worldwide – making art stars out of the likes of Neo Rausch and Matthias Wiescher, artists for whom he once life-modelled, back in the early 1980s at Leipzig's Hochschule für Grafik und Buchkunst. Such was his conviction, even then, the life model began holding exhibitions in his tiny apartment, sowing the seeds for a colourful, peripatetic and hugely successful career which has brought the world Akos Birkas, Birgit Brenner, Marc Desgrandchamps, Martin Eder, Tim Eitel, Nina Fischer/Maroan el Sani, Stella Hamberg, Christine Hill, Jörg Herold, Uwe Kowski, Rémy Markowitsch, Maix Mayer, Ryan Mosley, Carsten Nicolai and Olaf Nicolai, amongst many others.
Today, having achieved so much, Lybke remains a vital presence on the city's art landscape through his two Berlin art spaces, which remain essential pitstops on any gallery tour of the city. Augustrasse 26 sees the gallery proper, which presents a selection of older and mid-career artists (many of his artists have stuck with Lybke over the decades - another example of his unique appeal), whilst down the road, where the Mitte in-crowd flock to former girls' school Jüdischen Mädchenschule, Eigen + Art's 'Lab' presents offbeat, idiosyncratic discoveries. The Mädchenschule itself, incidentally, is an essential pitstop – comprising Michelin-starred restaurant Pauly Saal, and the attendant Pauly Bar (the 'schicki-micki' artworld watering hole at the moment) as well as Mogg + Melzer, a New York-style pastrami restaurant, where wonderful sandwiches are offset by pleasingly appalling service.
Venue name:
Galerie Eigen + Art/Lab
Contact:
Address:
Auguststrasse 26/11-13
Berlin


Opening hours:
Open 11am-6pm Tue-Sat.
Transport:
S1, S2 Oranienburger Strasse.