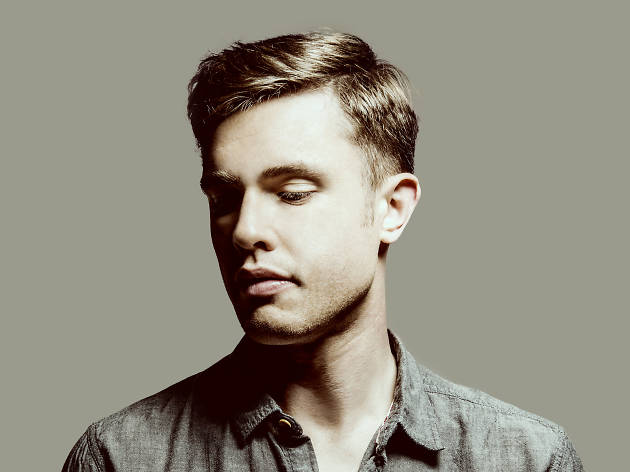 Time Out says
Like a good referee, Ed Gamble is a stickler for the rules. His most rebellious acts have been 'feeling a bit drugsy' at a music festival and singing along at a Rage Against the Machine gig, despite the band's lyrics telling him not to. He's an obedient little soul who'd rather be safe than sorry.
Gamble's a rule-player in his comedy, too. 'Lawman' is safe, reliable, tightly-structured stand-up that packs in jokes as the 29-year-old comic sets out to prove that it's hip to be square.
The laughs come from the comic's stick-in-the-mud attitude and over-analysis of blatant but accepted rebellion: superheroes constantly breaking speed limits, rappers admitting their crimes in their rhymes and maverick Hollywood cops who are never reprimanded for their devil-may-care actions.
He's been comtemplating his attitude since moving in with his girlfriend. She's a messy person; Gamble likes things neat, and he mines plenty of material from her laidback attitude to clutter as he attempts to suppress his increasing frustration.
The subject matter's often familiar, but the sharp stand-up largely has fresh angles, and he ensures every sentence quickly leads to a silly punchline. And while some routines feel a little too easy (deconstructing rap lyrics and writing faux cop show scripts are both comedy staples), each story or routine flows effortlessly into the next. 'Lawman' is consistently funny and neatly put together, just like Gamble himself. Be there or be square.
Details
Users say