Felicity Ward: What If There Is No Toilet?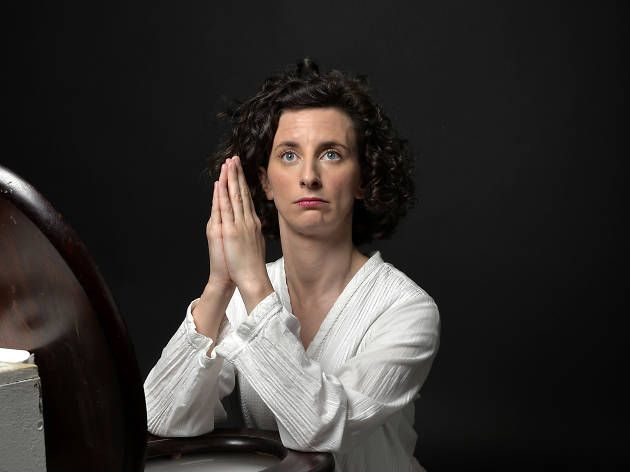 Want to know the best Edinburgh Fringe venue for taking a dump? Ask Felicity Ward. On the surface, the Australian comic's life seems pretty swell. She recently got engaged, and is obviously giddy about it. It feels like nothing could dampen her onstage puppyish enthusiasm.
But behind the sprightly positivity, Ward's been dealing with mental health issues for over a decade. She's been diagnosed with anxiety and depression, which have both contributed to her chronic case of IBS. 'I get stressed if I can't go to the toilet,' she explains, putting it lightly. It's resulted in her having panic attacks on stage, and gaining an encyclopaedic knowledge of public lavatories.
But Ward's not looking for sympathy in 'What If There Is No Toilet?' Despite the heavy subject matter, the 34-year-old stand-up remains relentlessly upbeat when talking about her diagnoses and what made her seek help. When the subject matter turns serious – a story of self-harming, for instance – she keeps things light without making light of the issue.
Ward carefully treads the line with a mix of unabashed honesty and pleasing silliness. She's an engaging storyteller, reenacting her tales with a dramatic flare and veering off on frivolous tangents about hairless cats, creepy whispering children and the definition of 'adult contemporary' music.
It all builds to a risky finale that, in the wrong hands, could be plain awkward. But by the time it arrives we're won over by Ward's perky candour. She might have a problem with going to the toilet, but she makes stand-up look like a piece of piss.