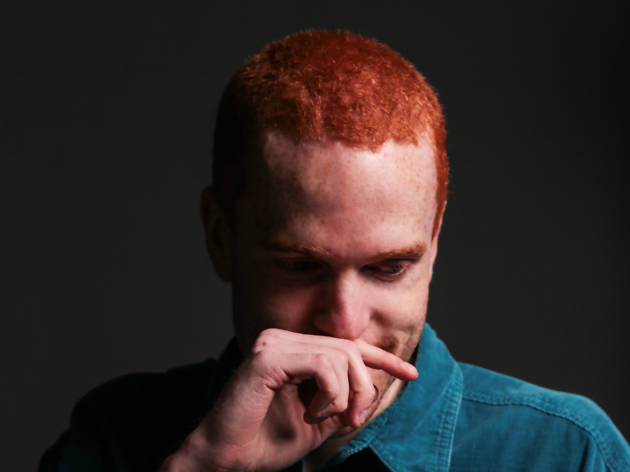 If Sea World ever shuts down in the wake of 'Blackfish' it should donate any left over ponchos to Goose's Adam Drake. Just like a Shamu show, the front row of Goose's audience is in the splash zone, trying to dodge the sweat flying off Drake's rubbery body, and as his t-shirt begins to soak through he starts handing out waterproofs.
It's no wonder he's a sweaty mess, though. Just watching Drake's manic energy is exhausting. He zooms about the stage at a frantic pace as he plays every character (and even the entire title sequence) in his cartoonish, James Bond-esque action thriller.
'Kablamo' is billed as a one-man show, but there's a two-man team behind Goose. Drake performs all the roles, but co-writer Ben Rowse makes a brief appearance at the top of show to help set up the story: an epic tale of Nazi henchman, Russell Crowe cameos and the personification of Encarta '95.
It all moves at a rapid pace, partly thanks to Drake's animated performance, but largely because of the pair's dense, elegant writing: there are 'Family Guy'-style cutaways, overly convoluted metaphors and sneaky puns aplenty. Drake and co also employ some neat theatrical tricks that seem totally unexpected, even if the signposts are frustratingly clear in hindsight.
It's an hour that zips by, and only suffers from occasionally repeating the same techniques with diminishing returns. But when Goose's tricks are this funny, you can hardly blame them. Just remember: you will get wet, you may get soaked.