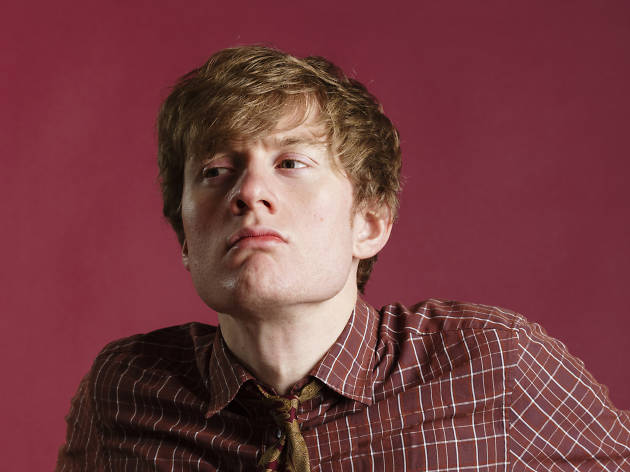 James Acaster plays by his own rules. While you're eating mainstream fortune cookies, he's scoffing down biscuits containing 'harsh truths'. You might treat secret Santa as a bit of fun, but he takes it extremely seriously. And while most comics won't give the audience what they really want ('celebrity gossip', of course) Acaster's more than willing to spill the beans.
He's a maverick, not just in his attitude to life, but also in his approach to comedy. He sneaks relatable observations – about massage techniques or the annoying placement of lamp switches – into his absurdist yarns. And while his fanciful stories come from his over-active imagination, in the context of Acaster's quizzical world they all make perfect sense.
The Kettering comic's stint on jury duty makes up the meat of 'Represent', as he struggles to make friends with a fellow juror or grasp the concept of playing devil's advocate. The cocksure comic constantly undermines his assured swagger with stories of his goofs, even though he supposedly doesn't realise he's been duped or that his bravado is misplaced.
His actions make sense to him, though, and as we delve deeper into Acaster's imaginative rabbit hole his logic begins to click with the audience, too. Seemingly throwaway gags or tangents neatly return when they're least expected, and as the show edges towards its climax it becomes clear that the 30-year-old stand-up is really just struggling to deal with the complexity of adulthood.
'Represent' isn't as intricately woven as some previous Acaster efforts, and occasional routines (a made-up fable about a goose, for example) feel overstretched. But when he hits his highs he can't be touched, and most tales are perfectly paced – just when the punchline of a story starts to become clear, Acaster wrongfoots the audience and U-turns completely. He really is rewriting the comedy rulebook.