Jimmy McGhie: Winged Goddess of Victory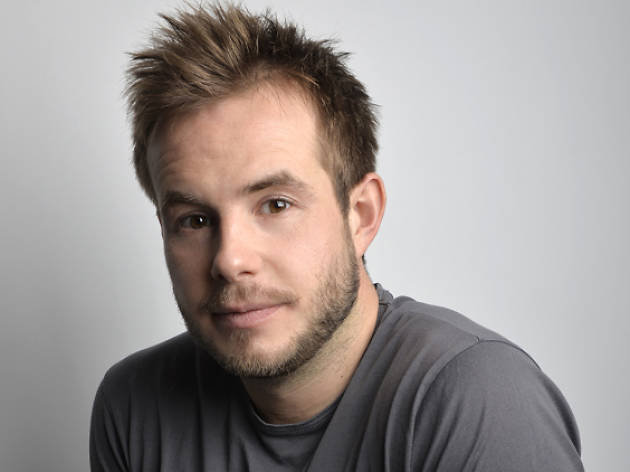 Time Out says
Friendly warning! We're working hard to be accurate. But these are unusual times, so please check that events are still happening.
At this point in the Fringe, I'm starting to wonder if there's a single comedian whose relationship with their dad wasn't difficult. Apart from Russell Howard, maybe – he seems quite bubbly and well adjusted, despite being a whipping boy for more cynical comics (including Jimmy McGhie). But the rest of 'em – is it a prerequisite for a career in comedy that you need to have some sort of fractious paternal conflict, resulting in just the right balance of egotism and a puppyish desire to be loved?
Jimmy's got that particular personality in spades. Among the personality traits he's inherited from his father are vanity, a quick temper and a desperate need to be the centre of attention ('I'm not happy unless there are 24 people looking at me,' he says after a quick headcount). While his dad's vanity manifests itself in immaculate presentation – a relic of his highly starched military days – Jimmy prefers spending ridiculous amounts on exercise gear (he's the Nike salesman's dream, apparently). Thankfully, he doesn't share his father's penchant for punching people. McGhie the elder is painted as a posh-but-violent army man who's quick to avenge his wounded pride, be it against his ex-wife's new boyfriend or an overly friendly watersports instructor.
Jimmy's storytelling is funny, candid, confident and involving, but it follows the same story beats comedians have been pummeling for a fair few years now, right down to that three-hit combo of a sudden revelation, an uncomfortable silence and a blunt confrontation of said silence. I don't doubt Jimmy's story or his reasons for telling it, but with other Fringe acts (e.g. Sam Simmons) processing similar issues from fresher, more creative angles, it's becoming increasingly difficult to heap praise on those who jog along a path so well-travelled, even if they do look good doing it.
Details