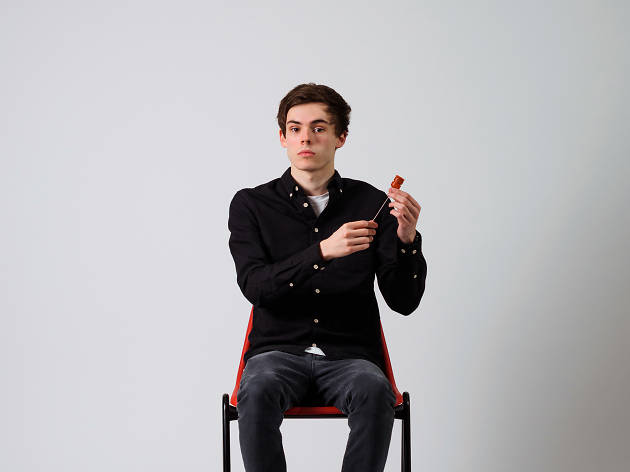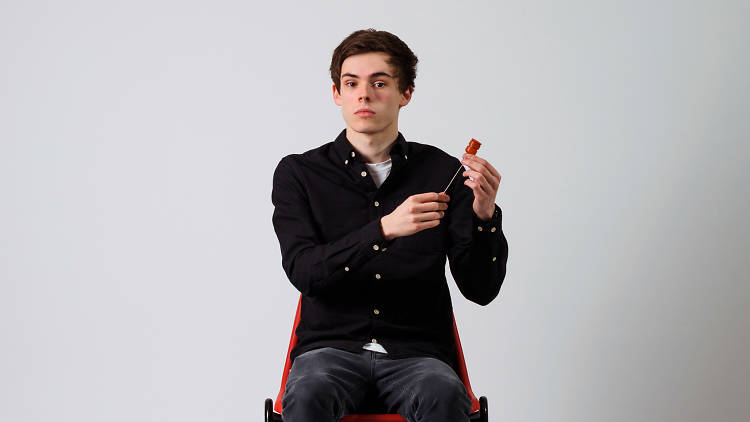 Rhys James has never struggled. And that's his struggle. He's young, white, middle class, straight and male – or 'a royal flush', as he says – and, in his latest solo show, he attempts to work out how he can possibly leave a mark on this world.
The world? Let's start with the Edinburgh Fringe. There are hundreds of royal flushes flooding this festival. But despite blending in on paper, James stands out thanks to his dense, elegant writing.
The 24-year-old comic is a language lover, as he proves in his opening gambit. Quips about thesauruses, creative writing classes and word of the day calendars are all beautifully written and told with a straight-faced faux-arrogance. James skillfully manipulates words and phrases, either playing up his intelligence or masking it behind goofy one-liners in which he doesn't realise he's the butt of the joke.
James's word-mangling skills are at their peak in his poems tackling lad culture and lack of identity, and he overplays his pretension by performing them on a separate 'poetry mic' with the stage flooded in red light. They're knowingly show-offy, but what else can he do? After all, if art comes from pain, can his comedy ever be art? The self-proclaimed 'arsehole' has experienced no conflict or struggle in his 24 years, he's his own boss and his job is simply 'a professional dickhead'.
Luckily, he's a whip-smart dickhead, with a barrage of intricately crafted jokes. Here's hoping his life remains pain-free.