Ghost in the Shell (Kabuktaki Hayalet)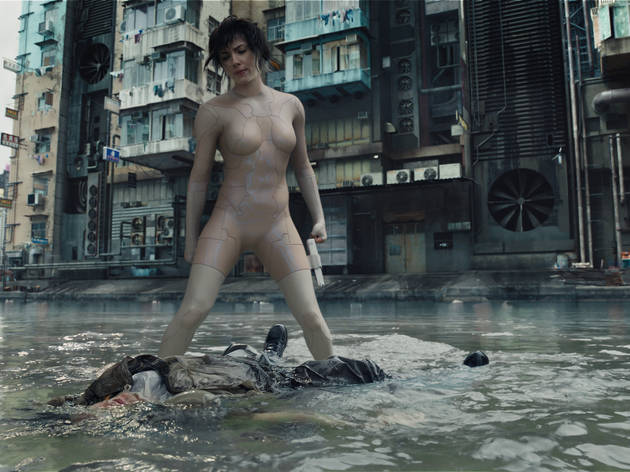 Time Out diyor ki
Aynı adlı cyberpunk klasiğinin Scarlett Johansson'lı yorumu, bir robotun görevlerini yerine getirirken kimliğini sorgulamaya başlamasının hikâyesini anlatıyor.
Son olarak Berlin Film Festivali'nin bilim kurgu klasiklerine odaklanan retrospektif bölümünde tekrar izleyici ile buluşan 1995 yapımı cyberpunk anime klasiği 'Ghost in the Shell', yeni versiyonu ile sinemalarda. Aynı adlı mangadan yola çıkan filmde Scarlett Johansson'ın canlandırdığı sibernetik insan The Major kendisine verilen görevleri yerine getirirken, bir yandan da kendi kimliğini sorgular. Daha çekildiği yıl kült mertebesine ulaşan 'Ghost in the Shell', özellikle 90'larda oldukça popüler olan siber/post-akopaliptik dünyaya karanlık ve robotik bir cyberpunk estetiği ile yaklaşıyor. Bilim kurgunun sınırlarını zorlarken ona internet, ağ ve bilgisayar kavramları ile değişen yeni bir estetik getiriyor. Sibernetik karakterleri üzerinden insan olmaya dair temel soruları gündeme getiren hikâye, orijinalinden 20 yıl sonra bile değerini kaybetmemişe benziyor.
The Major ya da asıl adıyla Motoko Kusanagi rolünün Amerikalı oyuncu Scarlett Johansson'a verilmesi, karakterin orijinal eserde Japon olması sebebiyle tartışmalara neden olmuştu. Ancak aldığımız duyumlara göre Johansson rolünde bir hayli başarılı. Kült bir filmin 20 yıl sonra nasıl bir dönüşüme uğradığını merak edenler ya da cyberpunk dünyasının karanlık sularına bir giriş yapmak isteyenler için 'Ghost in the Shell' eşi bulunmaz bir fırsat.
Ghost in the Shell (Kabuktaki Hayalet) 31 Mart'ta vizyonda.
Ayrıntılar
Sürüm detayları
Oyuncular ve ekip
Yönetmen:
Rupert Sanders
Senaryo:
Jamie Moss, William Wheeler
Oyuncular:
Scarlett Johansson
Michael Pitt
Michael Wincott
Takeshi Kitano
Juliette Binoche