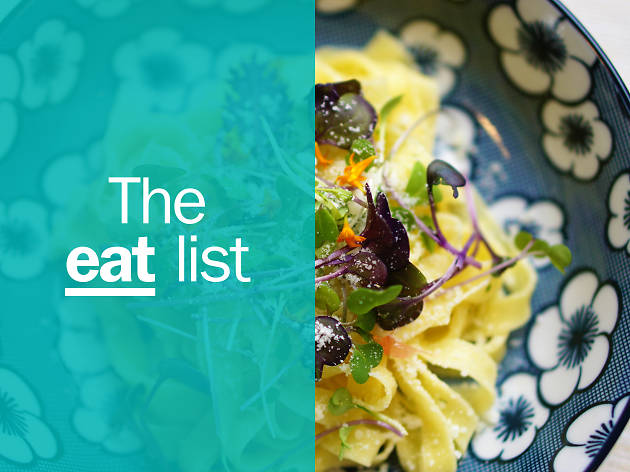 The 15 best restaurants in Madison
Whether you've got a cheese curd craving or fancy a homey pub, get your fill at our pick of the best restaurants in the city
Madison is tight-knit, with a wealth of natural resources and an admirable sense of community informing its food culture. The engaged visitor will find the region host to tremendous diversity, but old-school diners and pubs are canonical and its reputation as a burgers-and-beer sanctum reigns supreme. It's a city that welcomes classic Midwest fashion and has price-points at even its finest establishments that make a delicious weekend accessible for every traveller. Further to its credit, Madison is pedestrian-friendly and cares for its local institutions; you can hardly throw a cheese curd without hitting a 30-year-old eatery. Here are our favourites of the best restaurants in Madison.
Best restaurants in Madison
1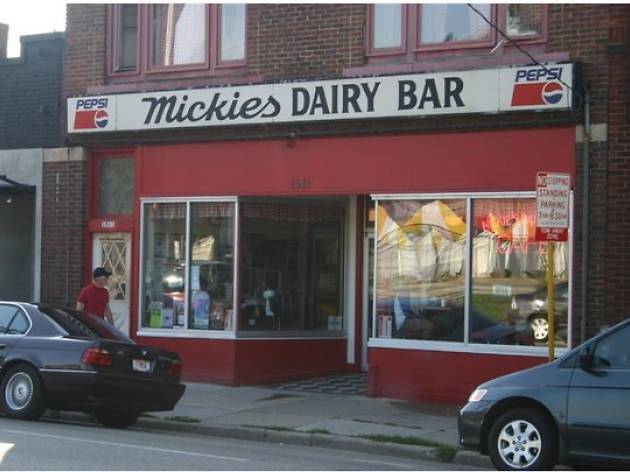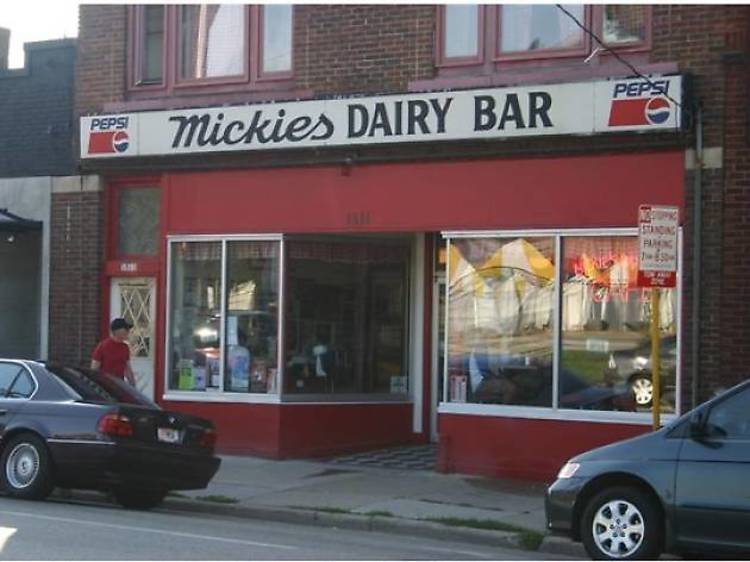 Photograph: Mickies Dairy Bar
What is it? Classic breakfast comfort food is served in this no-frills neighborhood staple.
Why go? Heaping portions and a commitment to the original old-school reader board menu are Mickies' calling cards. The restaurant is a genuine hole-in-the-wall, with a red vintage facade and coffee that'll knock your socks off. Be prepared that parking is scarce, it's cash-only and the restaurant's proximity to Camp Randall Stadium means there's often a line. Once you get a load of their Scrambler, though, you'll understand why locals have kept this place hopping since 1946.
Price: Bargain
2
Photograph: Dotty Dumpling's Dowry
What is it? Dotty Dumpling's has the feel of a neighborhood pub and is widely considered to have the area's best burgers.
Why Go? They've got the best burgers in town with proximity to must-see destinations. "Build your own" is an option, but their bestseller is the Melting Pot Burger, which boasts cheddar, swiss and provolone, smoked bacon and a signature garlic sauce. The restaurant has an eclectic history and has moved several times. Its current home between the Chazen Museum and Madison Museum of Contemporary Art makes it the perfect stop after a day of exploring.
Price: Average
3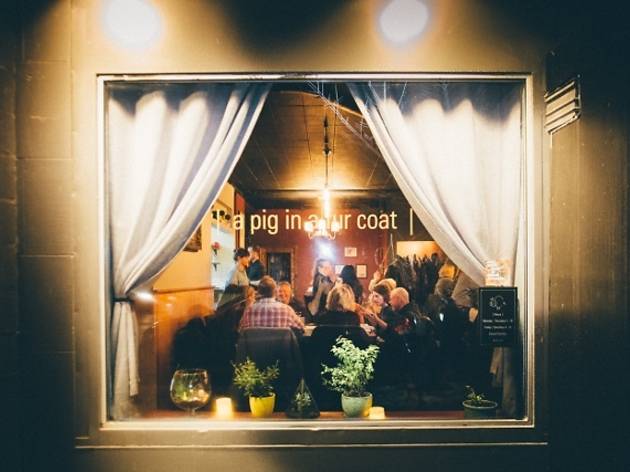 Photograph: Sharon Vanorny from sv heart photography
What is it? An essential indulgence experience for the adventurous meat-eater.
Why go? The vision: a celebration of all things carnivorous. Diners are seated communally to dive into a spread ranging from Porchetta and tripe to foie gras. The jubilant, almost cheeky, atmosphere complements the menu's casual decadence beautifully. Offerings at this unique, vital place are well-priced, and accompanied by an extensive beer and wine list as well as an assortment of specialty cocktails. It's truly a temple for treating yourself, so go ahead and start with the charcuterie.
Price: Pricey
4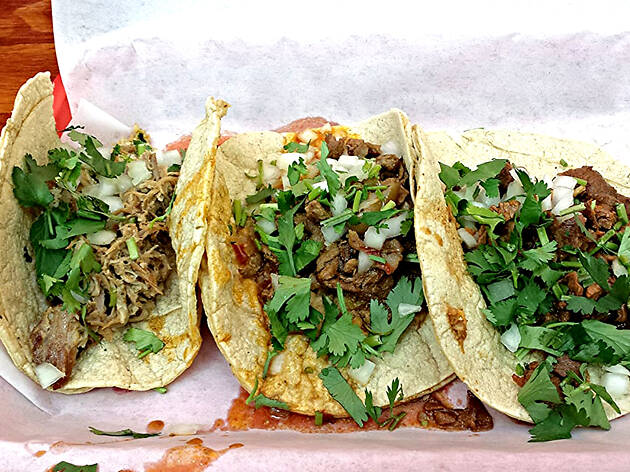 Photograph: Courtesy Yelp/Matt W.
What is it? Fast-food sensibility meets home-cooked quality.
Why go? This fast and friendly spot has been the south side's preferred burrito pick for over a decade. With a recently-opened second location in Northside Town Center, Habanero's offers those looking to venture away from downtown an excellent opportunity to get a little off the beaten path. The menu is elemental and no-nonsense; efficient and delicious is the name of the game here, but let it be known they keep visitors on their toes with the spiciest pickled onions around.
Price: Bargain
5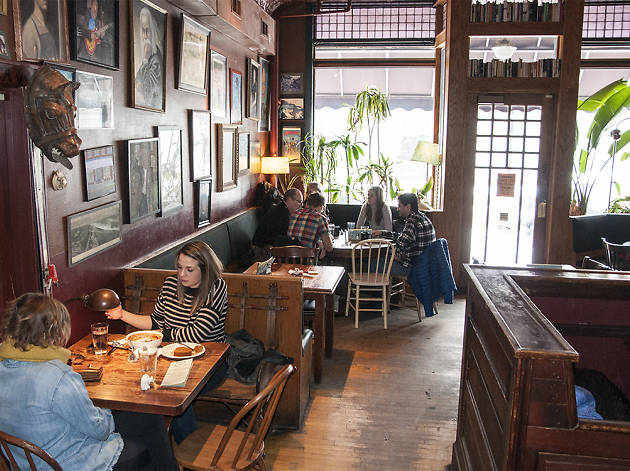 Photograph: Weary Traveler Freehouse
The Weary Traveller Freehouse Bar
What is it? Board games for patrons and an impressive display of local art makes The Weary Traveller a quintessential "home-bar".
Why Go? It's the kind of place you can saddle up and settle in. Their locally-sourced ingredients and creative twists on pub comfort food standards make it a standout, essential stop for passers-through. Indulge in the Bob's Bad Breath Burger, which features a half-pound of "pasture-raised Wisconsin beef" with cream cheese, green goddess dressing, caramelized onions, garlic, and tomatoes, or stop in for the sourdough french toast during weekend brunch.
Price: Average
6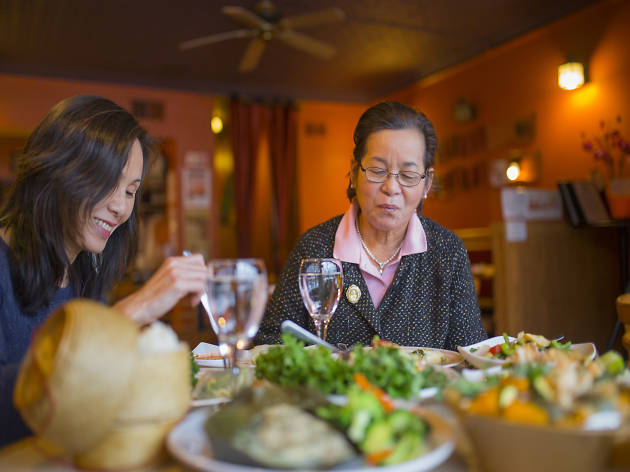 Photograph: Lao Laan Xang
What is it? Renowned, family-owned Laotian cuisine offered in a welcoming and aesthetic setting.
Why go? In a city renowned for burgers and beer, making a name for oneself in lighter fare is an enormous accomplishment. This bastion of Laotian cuisine has earned that distinction, having served the Madison area for nearly 30 years. Their presentation of the owners' native home dishes is so beloved and artful, a New York Times reviewer once said that the restaurant offered the "best meal" they'd had in the city.
Price: Average
7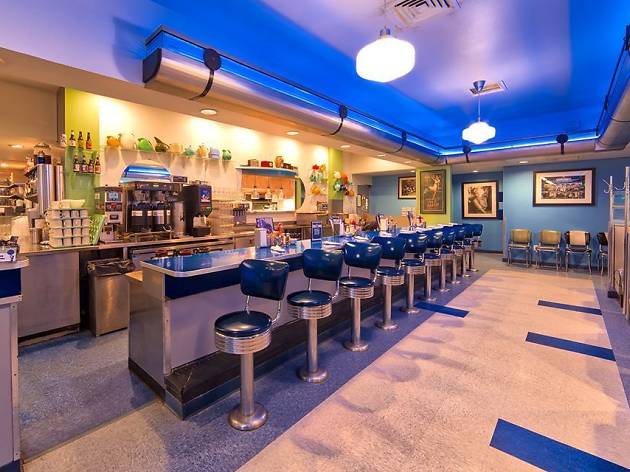 Photograph: Timothy Hughes
What is it? Everything you could ask for from a classic diner.
Why go? Housed in a renovated gas station with electric-blue-and-white 50s-style decor, Monty's is a staple of the Atwood neighborhood in the northeastern section of town. There's truly something for everyone here. They boast a diverse menu with the requisite diner food offerings like chicken pot pie, as well as many vegan and vegetarian crowd-pleasers. In keeping with diner tradition, the vibe is bustling and breakfast is obviously served all-day, every day.
Price: Average
8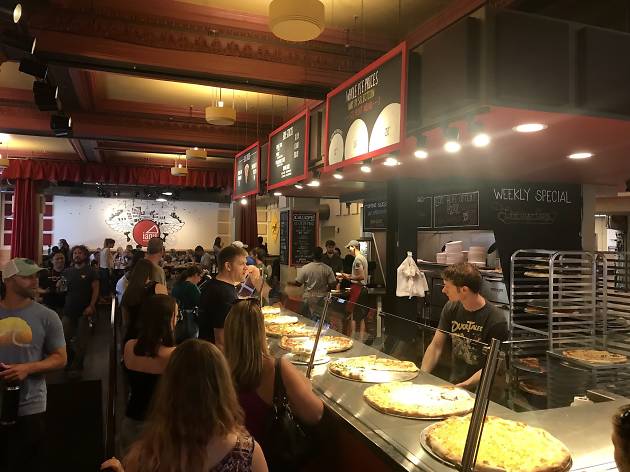 Photograph: Ian's Pizza
What is it? World-famous and weird pizza pies to slake your late-night cheese lust.
Why go? This celebrated community staple is the go-to for cheap, delicious, inventive by-the-slice satisfaction. Ian's relishes its quirky reputation, going boldly where other pizzerias wouldn't dare to tread. They're best known for the "Mac & Cheese" slice. New intriguing endeavors include "Macho Nacho" (chipotle cream-based slice with pepper jack cheese, chorizo and pico de gallo) and the "Drunken Ravioli" (vodka sauce, mozzarella, cheese ravioli and asiago).
Price: Bargain
9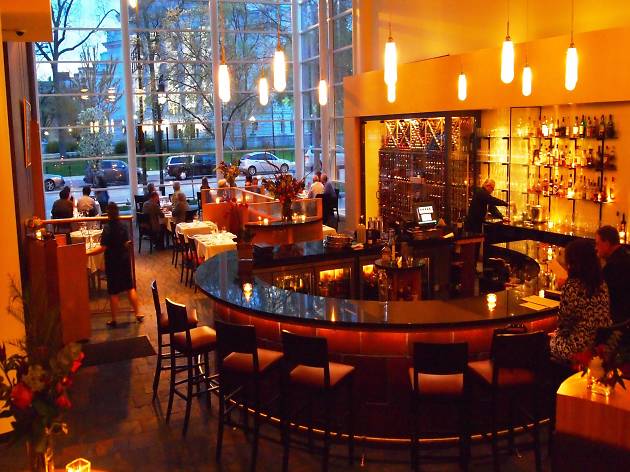 Photograph: Sam Egelhoff
What is it? An elegant and elevated, inspired fine-dining experience.
Why go? L'etoile prides itself on a dedication to community with farm-to-table and sustainable food sensibility making up their guiding philosophy. To that effect, they work with over 200 local vendors to produce the fine-dining experience they're renowned for. Chef Tory Miller is the recipient of many awards, including a James Beard. If you're looking for a sophisticated sensory experience, take a date and settle in for the 7-Course Chef's Tasting Menu.
Price: Blow out
10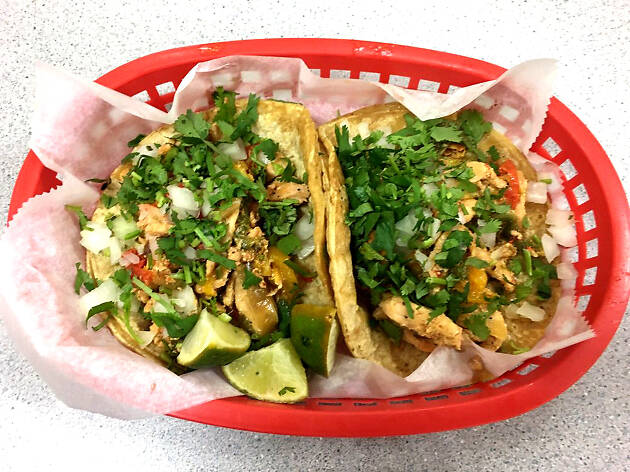 Photograph: Courtesy Yelp/jeff p.
La Rosita Latina Grocery Store
What is it? A mom-and-pop shop versed in traditional Hispanic flavors.
Why go? This cozy family-owned Mexican grocery store is located on the south side of Madison, across Lake Monona and next to Woodland Park. They recently began a buffet to meet increased demand, but the locals still recommend ordering from the counter. In addition to wonderful, fresh made-to-order tacos, the store has an impressive variety of otherwise hard-to-find Hispanic culture-specific produce and cheeses.
Price: Bargain
11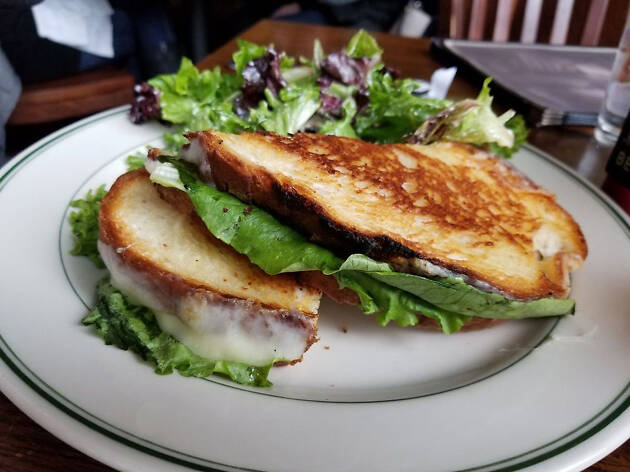 Photograph: Courtesy Yelp/Kristi O.
What is it? This midwestern-heritage celebration has the best cheese curds in town.
Why go? The Old Fashioned upholds Wisconsin tradition to its core. Guests are treated to a down-home atmosphere and a thorough, stalwart menu brimming with beef and cheese-honoring burgers, sandwiches and other local classics. The Old Fashioned also holds the enviable and difficult to come by distinction of "best cheese curds". It's safe to say you haven't truly tasted Madison until you've dined here.
Price: Average
12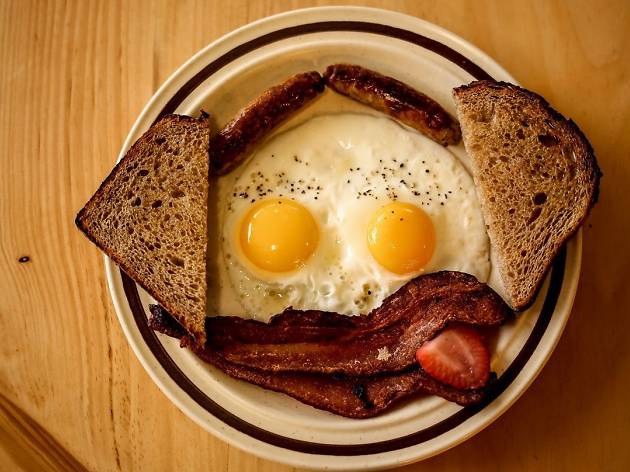 Photograph: Short Stack Eatery
What is it? For breakfast in Madison, there are few better places to go than Short Stack. Over the weekends they're open non-stop from 6am Saturday until 9pm Sunday for all your breakfasty needs.
Why Go? Adventurous diners should enjoy the mystery behind the "Blind Special", which could be sweet, it could be savory – you won't find out until you order it. For those who like to know what they're getting to eat, the natural way to go is the fluffy pancakes, but there's loads more to choose from.
Price: Average
13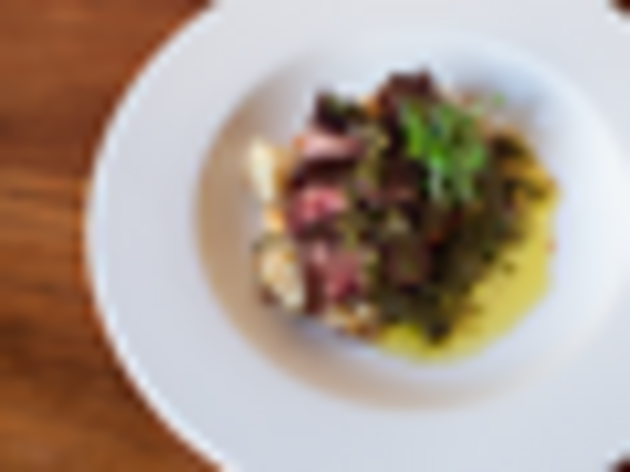 Photograph: Emily Julka
What is it? A great little bolthole on East Johnson that's so inconspicuous, you could very easily walk straight past it. So keep your eyes peeled.
Why go? Forequarter may nudge at the higher end of the price scale, but its cosy vibe is inviting and totally worth succumbing to. Chow down on chunky burgers and charcuterie served on trendy wooden boards, while swigging on a craft beer or cocktail.
Price: Pricey
14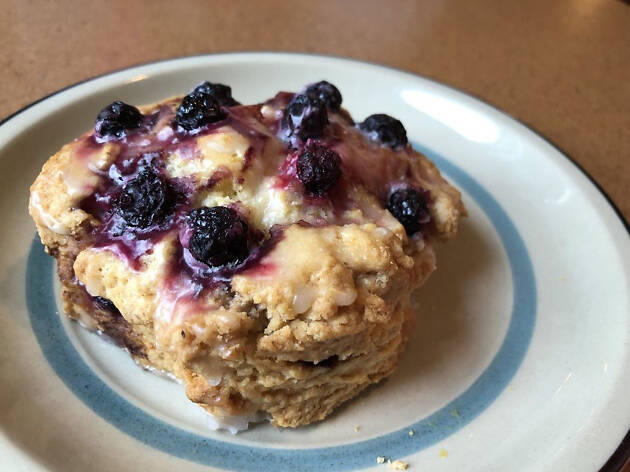 Photograph: Courtesy Yelp/Emily O.
Lazy Jane's Cafe and Bakery
What is it? Your daily bread, done with vigor and flavor-unbound.
Why go? A cash-only quick-stop on one's way to the Yahara riverside, the Lazy Jane's claim to fame is their morning bun, baked fresh daily and a true cinnamon-sugar delight. Try a lemon cream or blueberry scone for the perfect late morning pick-me-up, and don't be intimidated by the perpetual line of eager eaters. These folks have been mastering the art of "getting them in, getting them fed, and getting them on the move" for 40 years.
Price: Bargain
15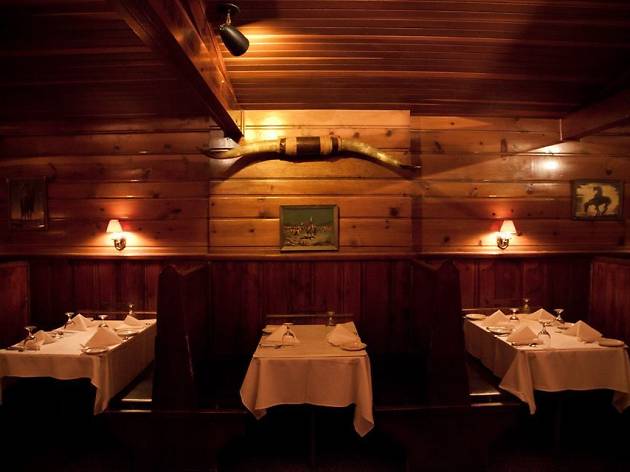 Photograph: Tornado Steak House
What is it? A super atmospheric, old school steakhouse near the Capitol Building and Madison Opera.
Why Go? Given its location, Tornado Steak House makes for a perfect pre- or post-show dinner option, especially as it's open until 1am every day. Unsurprisingly their specialty is the plump steaks, but rabbit, duck, salmon, shrimp and Alaskan king crab also flank the mouth-watering menu.
Price: Pricey
Discover Time Out Market: the best of the city under one roof