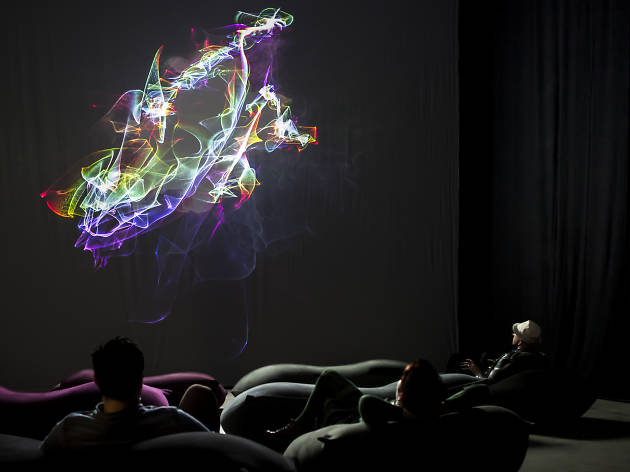 Digital works exploring the relationship between art and technology.
Taking a collection of artists working in the digital realm, this snapshot of both art and life and their wired up or wire less connection to technology, is a fascinating glimpse inside the current state of the contemporary art world and our own relationship to things 'digital'.

It covers a five year period of creation so the work by these 16 international artists is as current as an iPhone 6S, but when you consider that the first ever iPhone was introduced to the world only eight years ago, it's interesting to see how quickly technology moves on, something reflected in the work on show.