Clubbing in '90s Manchester wasn't all about the Hacienda, you know? Let's have a look at some of the people, nights and tunes that haven't always taken centre stage...
1. Forget about Bez, you remember Brian!
Bez may have been immortalised in modern day folklore for his freaky dancing, but he had nothing on the one-man dancing machine known as Brian. Remember those dark, moody-as-hell raves in sweaty, smoke-filled basements with gangsters from Moss Side, Cheetham Hill and Salford inna corner? Then you'll remember the eccentric and downright mysterious looking dude who leapt out of the shadows in his wifebeater vest, flailing his arms and throwing shapes right in the mushes of the hardest men in Manchester. Brian, we salute you!
2. You knew bouncers were not to be messed with
Most doors in town were as 'tight as cramp', meaning you'd better be on your best behaviour on the way in. Knowing the big bruisers on the door definitely had its advantages: no queuing required, maybe a couple of comp drinks on the house and, if you or your mates ever got into a sticky situation with a meathead or two inside, you could always call in a favour and get security to have a word. It was a bit like the law of the jungle transposed to a dark and dank basement, where the likes of Twinny (the governor at the Music Box) was king (well, most of the time - there were plenty of troublemakers who fancied taking over his turf). A larger than life character, Twinny was so big in the scene the club ended up hanging a portrait of him behind the bar.
3. You partied at Bugged Out!
Even though walking through Ancoats afterdark felt like you were walking into an apocalyptic industrial wasteland. Tunes like this face-melting techno number from Jeff Mills soon got the pulse racing, though.
4. You hit the dancefloor at loads of clubs that are gone but not forgotten
Checkpoint Charlie's, Wiggly Worm, The Boardwalk and Home (no, not that one) all had vibes that were off the scale.
5. You always listened to FM radio
Back when you thought you were the business if you had a brick as a mobile phone, and way before the internet made it possible to find the tune you were looking for quicker than it used to take you to connect via dial-up, you religiously listened to Da Intalex on Kiss and Stu Allen's show on Piccadilly Key 103, and you turned the dial further just on the off chance you'd find a crackly broadcast from pirates like Frontline. All of these inspired many next-day trips to number six on our list...
6. You spent all your money on records at Eastern Bloc, Spin Inn, Piccadilly Records, Fat City and Vinyl Exchange
Because who needed food when you had a fresh bag of promos to listen to? Flogging them back to Vinyl Exchange for a fraction of the price when times were really hard was probably not the cleverest thing you ever did.
7. You had a riotous time at a tea party
Herbal Tea Party may sound like a middle-class affair for tea-drinking twatsters, but back in the mid-to-late-'90s, it was a hedonistic acid techno shindig held at the New Ardri, an Irish club where you could chat away to the old dears behind the bar as they did their crocheting to the sounds of Mr C, Orbital and the like.
8. Not far down the road in Hulme, you visited the PSV club
Manchester's Mos Eisley Cantina (without the funky house band), the PSV (formerly the Russell Club of Factory Records fame) played host to darkside jungle nights, mushroom-swilling psy-trance fans and crusty techno affairs. Depending on what you were there very much determined the mood. If you saw holes in the ceiling and wondered what they were, it was because someone let off some gun shots during a jungle night, such was the hardcore vibes at the time.
9. And you remember the free party scene in Hulme's crumbling crescents, where the good times were too much for some people
10. Whether you were a Red or a Blue (or neither), you heard Dave Clarke's 'Red Two' blasting out of the speakers at the Phoenix nightclub
A club made so sweaty by nights like Acid Rock, Havoc and Tangled even the walls were wet through.
11. Skateboarding in clubs was a thing, innit?
The Sub Tub club night loved skating so much they installed a ramp at Umist every month for their parties that featured, among others, rap royalty Jeru The Damaja.
12. Your bedroom was a shrine to clubbing
Instead of wallpaper you simply plastered your walls with flyers like DJ Sappo. They were a bugger to get off though, meaning your landlord probably fleeced you for your deposit.
13. You joined The Unabombers and their party-hard regulars at the infamous Electric Chair
On the early days of The Chair, Luke Unabomber once told me, 'The only things they mixed were alcohol'. They soon got the hang of it behind the decks, producing a series of stone cold classic mix CDs, which were the perfect thing to chill-out to (or carry on the party) after a heady night at the Music Box.
14. You sampled a little bit of Glastonbury in Manchester with a trip to crusty techno rave Megadog at the Academy
Crusties were everywhere in the '90s in Manchester - and their spiritual home was the completely out there Megadog rave. A night complete with stilt walkers, trippy visuals and those really annoying dreddies spinning round fluro things on ropes, it was a good job you could smoke in clubs back then as it was needed to mask the Megadog aroma of Vicks, poppers and farts.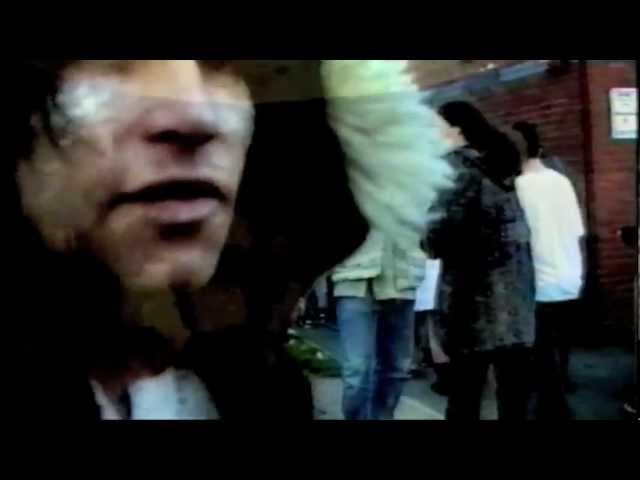 15. You banged the walls and called for a rewind at Guidance
There was nowhere quite like Manchester for dancefloor vibes in the '90s and, for the big name DJs who made the journey north, the greatest compliment they could receive was to hear punters slapping and banging the walls of the club as the place erupted. DJ Trace's 'Mutant Revisited' was a guaranteed wall-slapper at the seminal darkside drum and bass affair, Guidance.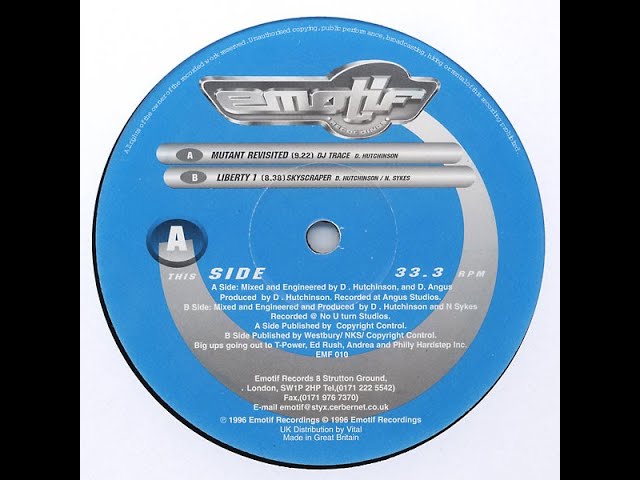 16. Was the Hacienda the greatest club in the world at one point in the early '90s? Quite possibly.
If you visited anytime around the mid-'90s, though, the good times had long gone, replaced with a whiff of cleaning products and former glories.
17. You can't remember everything
Just like people from the '60s say, 'If you think you can remember all of it, you weren't really there.'

Compiled by Mark and Khadeen O'Donnell

You might also like...

23 fascinating photos of old Hulme from Al Baker

20 underground classics from the Manchester club scene