Football's favourite enfant terrible, Rio Ferdinand, has had an eventful time of it recently. The ex-Manchester United defender was fined £25,000 for posting an offensive Tweet, announced his upcoming retirement, and most distressing of all, rapped at former United team-mate Kieron Richardson's birthday party. His lyrical flow might be more Biggins than Biggie, but Rio's not alone. Maybe it's the rich musical history, maybe it's the rain, Manchester encourages popstar dreams in the most unlikely of footballers.

Andy Cole
A key figure in Manchester United's glory years, success went to Andy's head and in 1999 he released a single with the not-so-humble title 'Outstanding'. A passable R&B cover of The Gap Band, it crawled to number 68 in the charts, and featured Cole's memorable rap: 'United forever, whatever the weather / Less than 100%, never!' He never recorded another song and six years later he was playing for City. United forever, indeed.



Cristiano Ronaldo
Ronaldo became the player he is today at Manchester United. A teenage ugly ducking, he soon became a football superstar, complete with dazzling moves and matinee idol looks. Video clips of him singing suggest he has a vocal range to match but so far he's shown no interest in a pop career. He's also currently the best footballer on the planet. Other players take note.




Kevin Keegan
Back in the more innocent times of 1979, long before he became City manager, Keegan chanced his arm at a pop career with a forgettable piece of fluff called 'Head Over Heels In Love'. Dynamic on the pitch, wooden on the stage, Kevin comes off as a bargain basement Leo Sayer, singing lyrics rejected by Hallmark for being too banal. It was a hit in Germany.



Entire Manchester United squad
Where to begin? Since 1976 Manchester United have charted with eight pop singles, more than any other English team. From the first release, the unimaginatively-titled brass band stomp 'Manchester United', to 1995's 'Lift it High (All About Belief)', a mawkish list of cod-psychology set to a sub-Oasis backing track, they are all awful. But the absolute lowpoint came with 'Come On You Reds', the 1994 collaboration with Status Quo. Perhaps United's current form is pop music's revenge.



New Order - World In Motion
Of course we couldn't leave this out. Written by local legends New Order, United fans Sumner and Hook manage to break the curse of the red devils and produce the one, and possibly only, truly great football single. However it came close to disaster. Keith Allen recently revealed that John Barnes' charmingly clunky rap very nearly went to Gazza. Imagine that.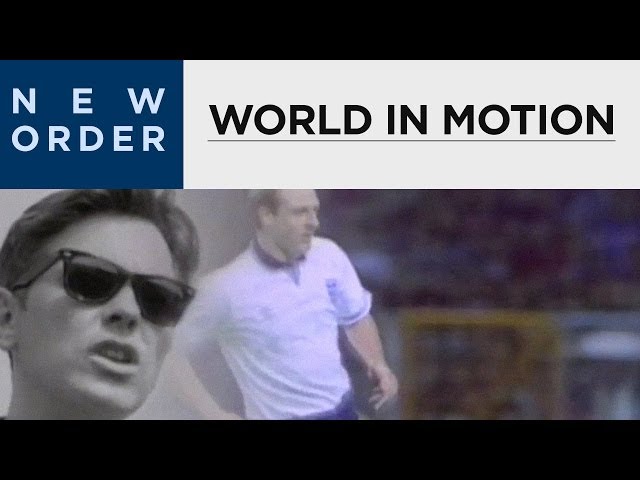 Words: Ian Jones