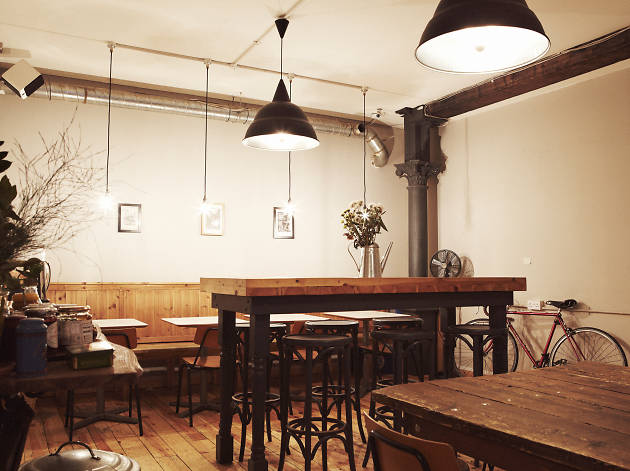 You'll definitely want to get a pizza this action - especially when it also involves wine, charcuterie and cheese!
Following a successful pilot back in mid-March, one of of the city's favourite coffee shops opens its doors after hours for a new fortnightly evening of pizza and biodynamic wine (FYI, that means natural wine).

Working together with the brilliant folk at Rudy's Pizza, you can kick things off with cheese and charcuterie starters, including North Tea Power's delicious Coppa Parma, Modena prosciutto and fennel salami, all of which are sliced to order on their fancy new machine.

Follow this up with Rudy's celebrated pizzas, using double-proved dough for a soft and light texture before being hand-stretched and cooked in a wood-fired oven, along with affogato and sorbet for dessert.

Booze has been sourced by London's Tutto wines, with three options that can be bought by the glass or bottle.

The event itself is free, meaning you have the freedom to pick and choose what you want to pay for once inside - whether you're just popping in for a quick tea or going the whole hog with a three-course dinner.