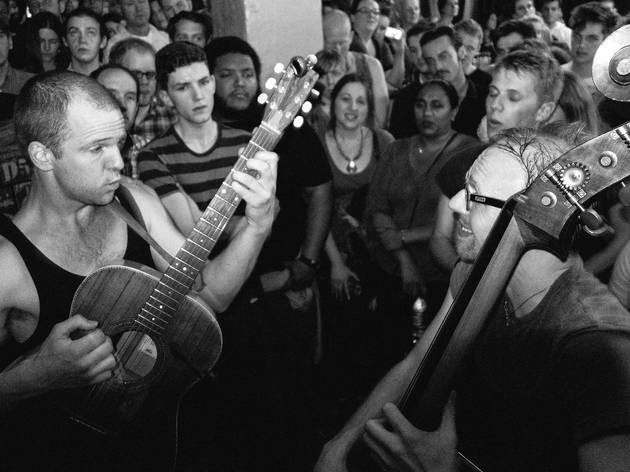 The two-piece that sounds uncannily like a band twice its size, Nizlopi are so much more than just a song about a tractor.
Ah, The JCB Song. Most likely the track that both haunts the boys of Nizlopi whilst also remaining their calling card.

But the pair have done a lot since then, honing their unique brand of folk hip-hop with John Parker on double bass and beat boxing duties and Luke Colcannon leading vocals and guitar. With three studio albums under the Nizlopi moniker, the two have also been venturing into other projects, and it's Luke's new solo album, 'Give It All', that reuintes them on stage this May.