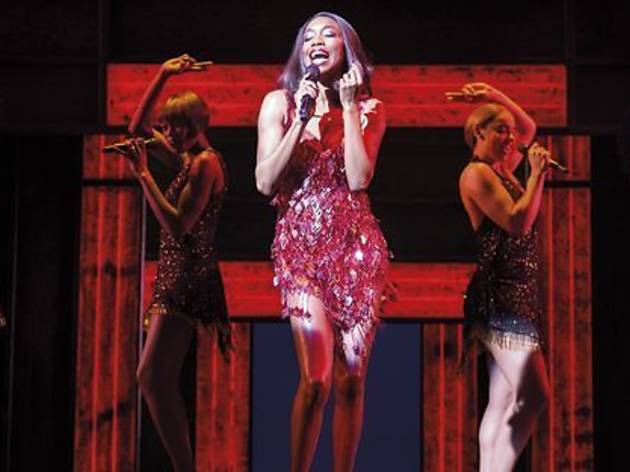 Starring three-time Brit nominee and X-Factor winner, Alexandra Burke - but not always.
The hit film becomes a hit stage musical - seems like nearly all hit stage musicals are based on films these days.

Plot wise it's the story of a bodyguard and his pop star diva client falling for each other but what's different from the film is that the stage version is basically a showcase for songs by Whitney Houston.

Of these, the most famous of course is the love it or loathe it Houston version of the beautifully understated Dolly Parton song, 'i Will Always Love You', and whilst there's no doubt that Burke has the lungs to give it some wallop, check the Palace Theatre's website if you want to make sure it's her on stage, as she's not doing all of the matinees.