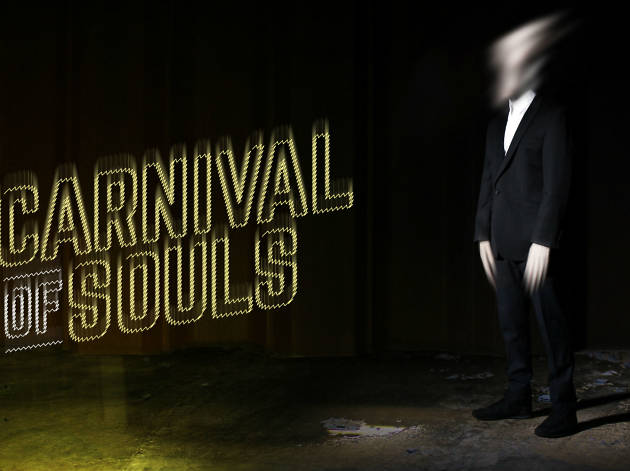 An adaptation of the creepy horror film happening in almost complete darkness...
If things that go bump in the night keep you awake, shivering under the covers, this might not be the thing for you.

The original 'Carnival of Souls' is a bizarre and hugely unsettling nightmare of a film, made in 1962 in which a woman who may or may not have died in a car accident finds herself in a carnival with some very creepy people / ghosts / zombies / all of the above.

Now, in this unique adaptation, you can experience the story in an audio only version, allowing your brain to fill in the visuals. Sounds like fun, doesn't it? Developed with blind and partially sighted contributors, this will be quite an amazing performance to be part of.

Sensory deprivation never seemed more terrifying.