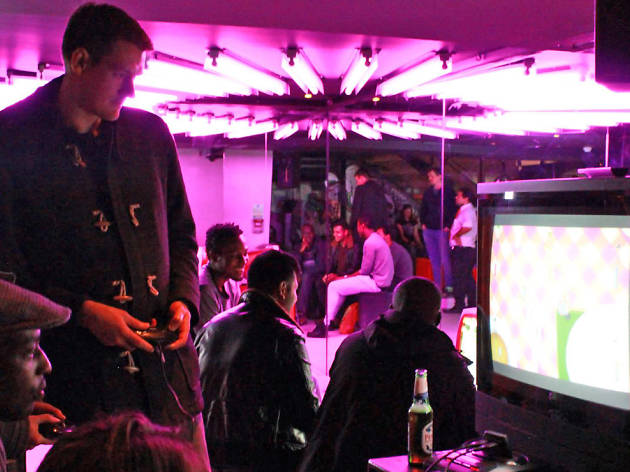 Time Out says
Gamer? Get ready to play some of the most memorable games of the past 30 years.
Those of a certain age recall with fondness the summer when strange boxes started to appear next to TV sets which, once plugged in, opened up a brave new world of thrill and excitement in the form of a very slow moving ball blipping casually from one side of the screen to the next whilst we wildly and heart pumpingly navigated little solid bars down each side of the screen, trying to stop said ball from getting passed.

Pong was a sensation, but my how things have moved on.

Remind yourself of games gone by as MOSI brings together this collection of games old and new, from said Pong to Halo. Over six different gaming zones you'll be able to enter multiplayer competitions, take on your friends or family in collaborative games and play on consoles and systems including Atari, Commodore and Spectrum, Megadrive, SNES and Nintendo 64 through to PC, PlayStation and Xbox.

Game on - Play It!
Details
Users say