Huon Valley Mid-Winter Festival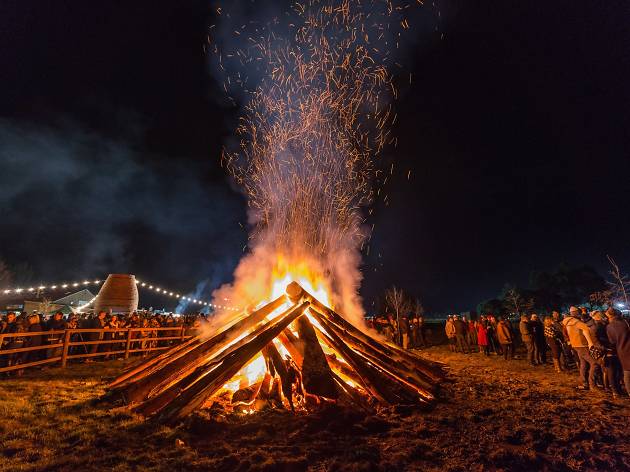 Huon Valley goes full-pagan for its mid-winter bash
A lot of apples come of out Tasmania's Huon Valley, like A LOT. So much so that this area just west of Hobart runs a festival each year to awake the cider apple trees in a traditional custom called wassailing. The process involves going to the orchards, reciting incantations and singing to the trees to chase away the evil spirits and ensure a good harvest. These days, while locals and visitors still celebrate the custom at the Huon Valley Mid-Winter Festival, the annual event is very much a festival for foodies.
Tasmania's producers, food vendors, wineries and cider breweries will be showcasing the best of Tasmania's bounty three nights. So join the locals of Huon Valley as they go full-pagan, launching the mid-winter festival with an effigy burning, followed by three days of eating, drinking, music and plenty of cider.
Festival goers are encouraged to dress up for the Wassail, with prizes up for grabs for the best dressed. The theme this year will be Border or Welsh Morris.
Want a free trip to Huon Valley? We're giving away a Willie Smith's Huon Valley Mid Winter Festival prize pack worth over $1700. To win, check out our competition page.