It's the last Friday afternoon of summer, and Freo's calling.
I wander through the limestone lanes of town until I reach the grassy Esplanade. As I look out past the spinning ferris wheel, I spy a cheeky cherub peering through the pines. It's just a hop, step and a jump to the docks and Freo's harbourside brewery, turning hops into bevs by the sea.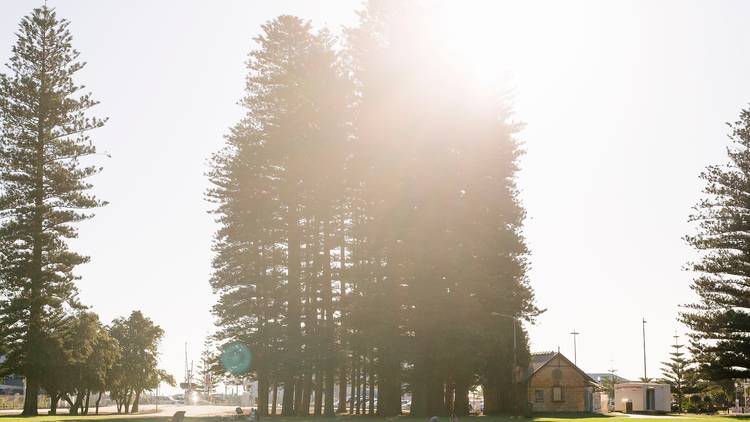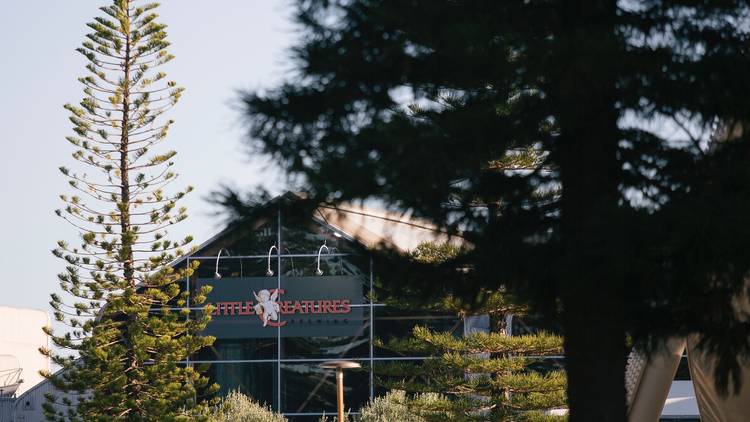 Little Creatures isn't hidden away behind bricks and mortar – it's all glass and timber beams and corrugated iron roofs. Later, I learn from my tour guide Iain that the Creatures' space used to be home to a crocodile farm.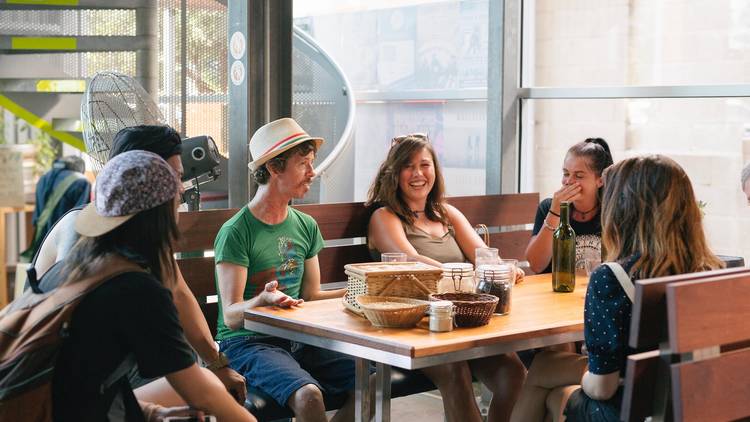 Iain's love of beer is infectious as he lets us in on the secret world of beer, from the birth of beer in Babylon to current day Creatures. "Beer is linked with civilisation as we know it," he tells the tour. Before I know it, there's a pinch of hop flowers in my hands, and I'm sifting through roasted grains.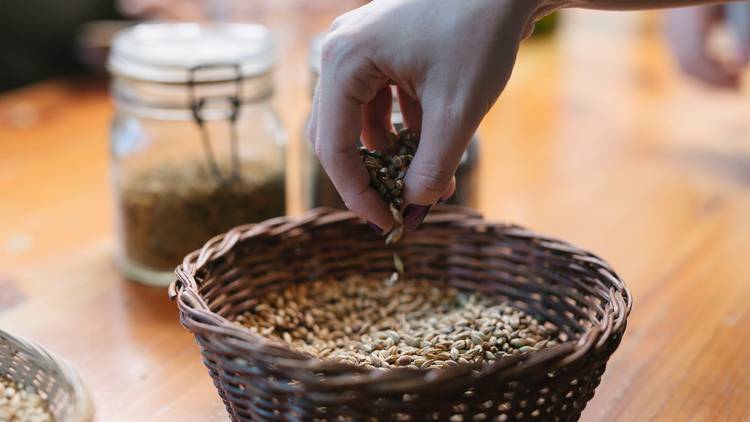 Trust your own unique perception of flavours, Iain tells us. "It's your nose. You're wearing it."
He waves at a man in orange as we explore the buzzing brewhouse.
"Over there! There's a Creature!" It's Cam, the brewer on duty. He weaves around the enormous silver tanks, picks one, and pops a 'pig's tail' in to pour a pale ale.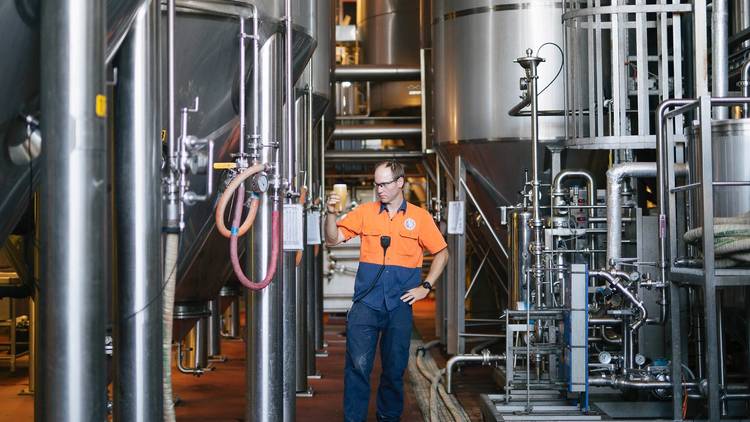 "We're all really different, all the staff, but it's the one thing that sort of pulls us all together. We've all got this love of beer… It's our common bond."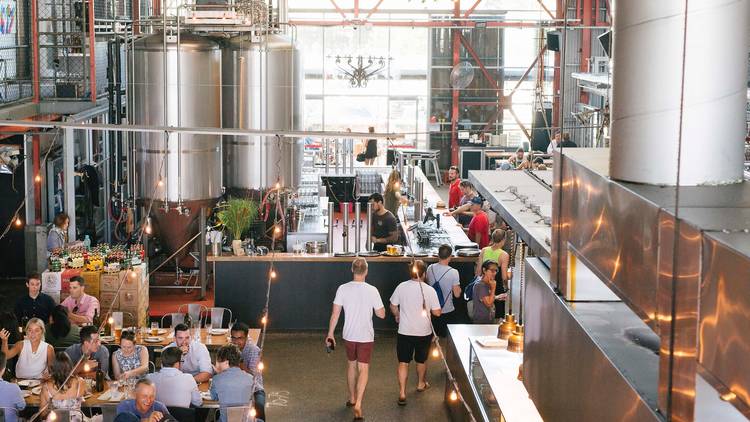 Reggae beats roll over the great hall as the clock hits five – boats putter round the docks, Bathers Beach is peppered with locals, and Elsie, Little Creatures' beloved red kombi, is back home after a makeover.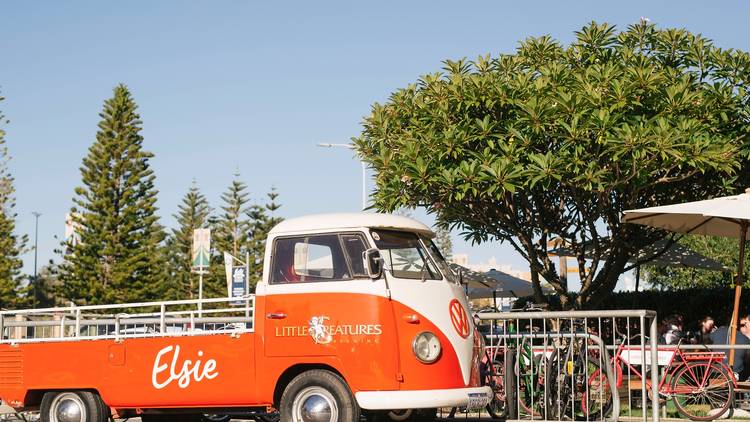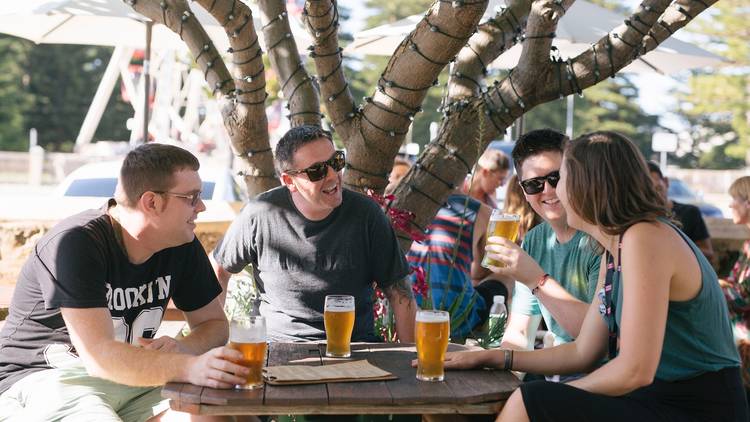 The beer garden's full of Creatures knocking off after work, including Vince, one of the chefs. "What else would you be doing on a Friday afternoon? Sun's out, beers out." Claire's behind the taps in the brewhouse, and she tells me about the regulars (both canine and human). "We get a lot of the locals coming through here, and the people who've got dogs and stuff, so we know people quite well. It's easy to build relationships with people who come here."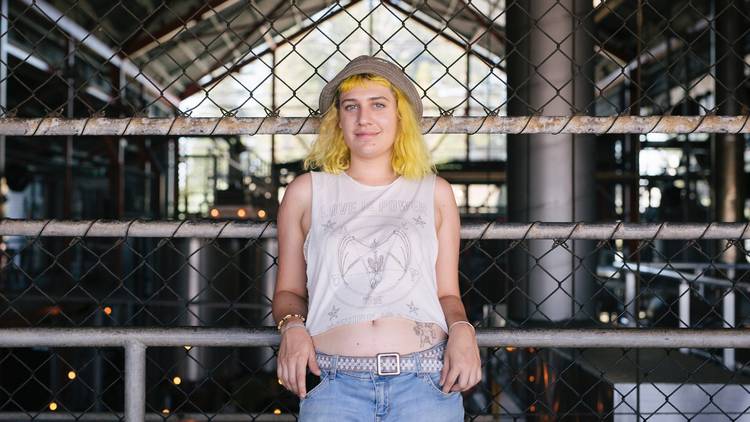 Pop around to Creatures Next Door, and you'll find the best view in town. Sparkling seas, a clear view to Rotto – it's a little piece of magic.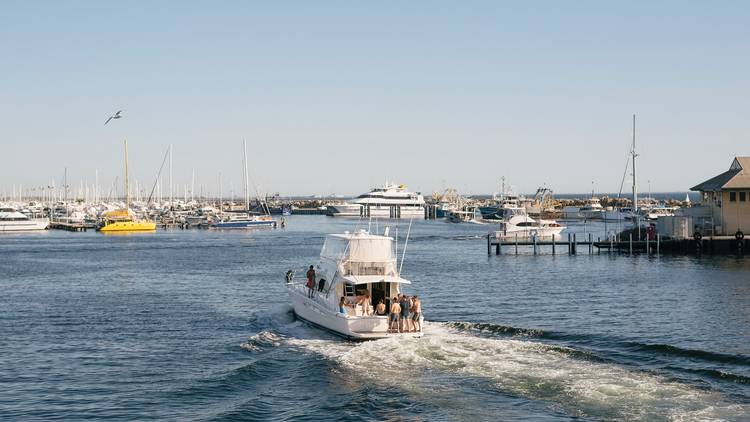 Laura let me in on what it's like working for Creatures. "I love working here because I love the people I work with... It's my work family, and we're all under the same umbrella."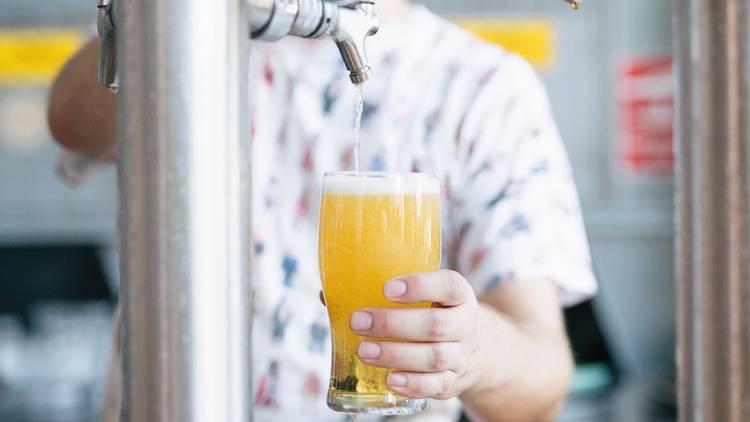 As I leave, I spy a wheelbarrow full of green shoots by the brewhouse, leaves fluttering in the breeze. "I'm barley! I help make your beer!" announces a sign jauntily poked in the barrow. Even the bare elements of brews are charming at Little Creatures.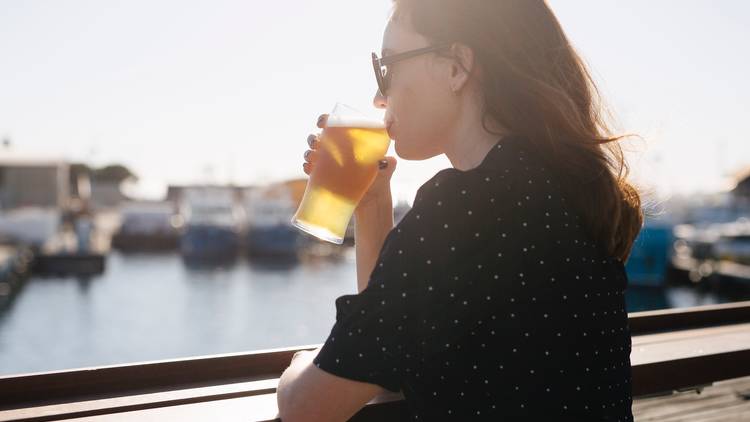 It's good to be a little different.
Words: Jess Warriner
Photography: Louise Coghill