Your guide to Perth
Discover restaurants, events and things to do in Perth – curated and rated by the Time Out community
You might also like...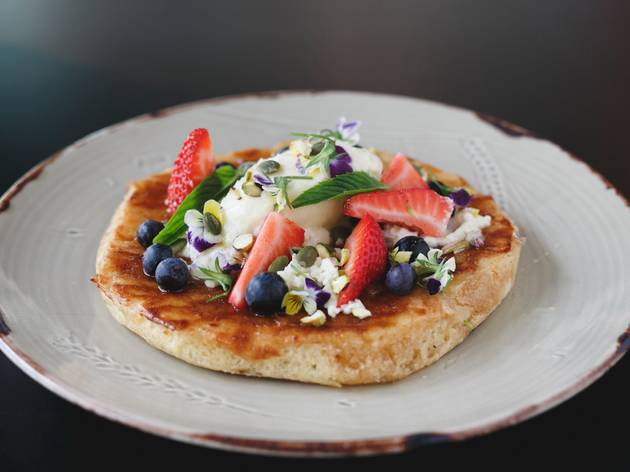 Ivy & Jack
There's a sweet story behind Ivy and Jack. The spot used to be home to the old Town Cinema, and the restaurant's name is a callback to the very first movie shown there – 1968 Sidney Poitier romcom For Love of Ivy. The film takes pride of place up in lights, and there are nods to Ivy and Jack's tale throughout the eatery's menu. The venue is industrial chic with warm touches: pipes and subway tiles meet timber, shiny copper panels, retro orange chairs and cosy booths. Greenery surrounds the entrance, and streetside tables afford people-watching along Hay Street. Ivy and Jack is open for breakfast, lunch and dinner, and Western Australian produce is front and centre. From the dinner menu, grilled northwest barramundi accompanied by a grapefruit and fennel salsa is a standout. Roasted lamb back strap is tender and plentiful, topped with a dusting of cumin and toasted pine nuts. Saffron arancini balls are crisp and moreish with roasted pepper aioli. Wines focus on Swan Valley and Margaret River drops while the cocktail menu has undergone a recent makeover. Jack's Love is a smooth gin number featuring Lillet, lemon, bitters and rosemary syrup – the syrup gives the cocktail a deliciously smoky scent, with a sprig of the herb draped over the glass. Dessert is a tough choice between vanilla brûlée, chocolate tart and mixed berry Eton mess. The latter is dished up beautifully in glass – each delicate layer contrasts with the next, from crunchy caramelised meringue pieces, to smoot
Book online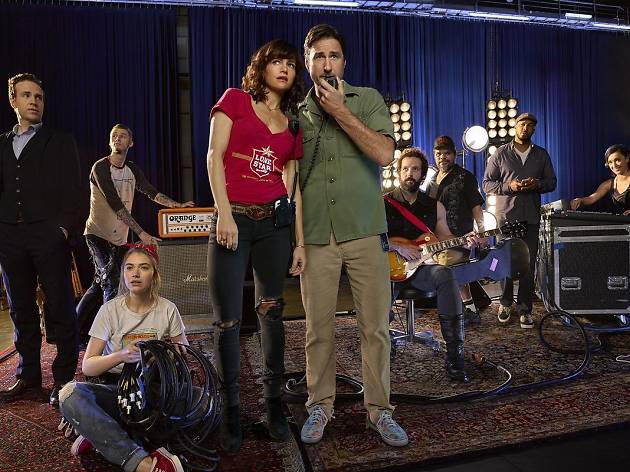 Binge-watch these shows now to avoid water-cooler FOMO
There's nothing worse than being the only one in the office that hasn't watched a show. And, let's face it, there's nothing better than being the first one of your friends to discover the series everyone's going to be talking about. So, allow yourself to discover these shiny new shows, and, to accompany them discover what a difference premium ingredients make, with a serve of Connoisseur Dessert like a Madagascan Vanilla Bean Panna Cotta with a Raspberry and Pomegranate compote, or (because we know you like originals) an Original Belgian Chocolate Mousse.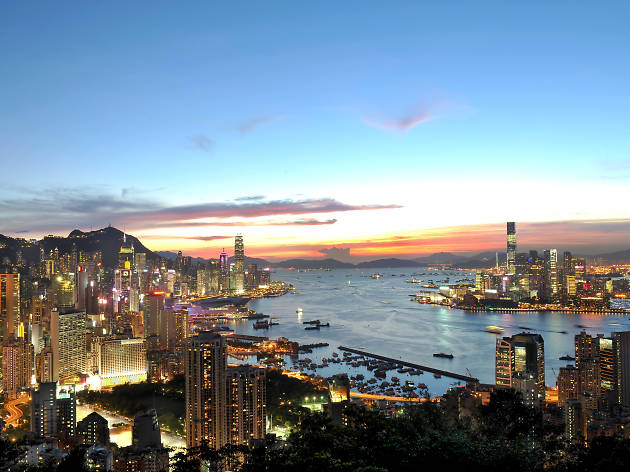 Your guide to Hong Kong this Rugby Sevens
Early next April, Hong Kong will be hosting the biggest party of the year. The Rugby Sevens are coming to town from April 7 to 9, and the city is set to spring to life with edge-of-your-seat sportsmanship and plenty of parties, side gigs and excitement. Featuring 28 teams and 120,000 fans, this time of year is when the world truly comes out to play in this spectacular city.   There are direct flights departing from Australia to Hong Kong several times daily, and the flight time is under ten hours. That makes this trip an easy first step into a world of action.   What's more, April is the perfect time to visit Hong Kong. Sure, the Sevens are a reason to come, but Hong Kong Stadium can be a launch pad for a trip packed with amazing eating, celebrating and even wilderness adventures. Events Worldwide Travel are an official travel agent of the Hong Kong Sevens, so make sure to check out their special packages, and check out the Hong Kong Tourism Board for more inspiration. In the meantime here's how to take advantage of the city, and linger a little longer once the Sevens are done.