Perth's favourite local takeaway lunches
These eateries – all of which are considerate enough not to have eftpos minimums – are so popular that you might want to consider arriving slightly earlier to beat the inevitable lunch rush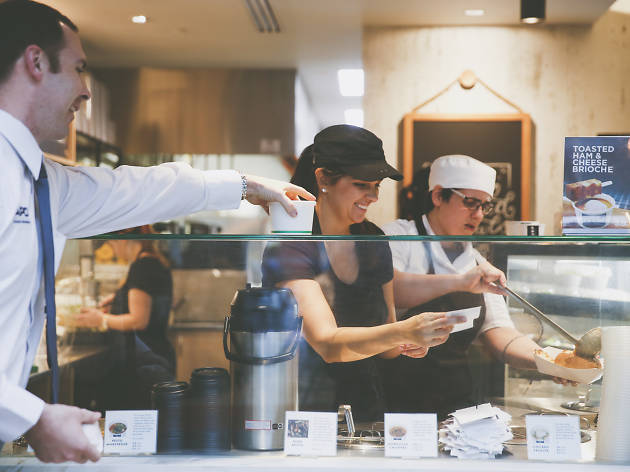 Lunch can make or break you during the work day. A disappointing midday meal can set the tone for your entire afternoon, while dipping out for a meal that is fresh, fast and delicious can be just the boost you need. These eateries – all of which are considerate enough not to have eftpos minimums – are so popular that you might want to consider arriving slightly earlier to beat the inevitable lunch rush.
1
Baguette Me Not is a French-Vietnamese fusion dream for Subiaco dwellers and workers. Opening early for the breakfast crowd (grab a brew and a brekky baguette with free-range, short-cut bacon and eggs with mushrooms), it's the perfect spot to get a little something to take back to the office. There are some seriously tasty loaded salads here (lemongrass-marinated chicken, brown rice and a sunny-side-up egg feature in the Egg Sheeran) but the stars of the show are the banh mi. They're filled with Japanese mayonnaise, Champagne pâté, cucumber, pickled veggies and fresh coriander. Add slow-cooked pulled pork for the classic Pow Wow or grilled and seasoned mushrooms for the vegan Field-Tastic.
Read more
2
This French-Vietnamese hotspot on Barrack Street is a lunchtime favourite for city workers serving up some of the best banh mi in town, and you're going to want to get your paws on one. They're just $8, with fillings ranging from original to chicken, crispy roast pork to vegetarian and more. There are a range of different salads changing daily as well as a heap of snacks on the side ($4 pork buns, anyone?). They've also got some of the cheapest coffee in the city ($3 regular, $4 large) for those coming into the office pre-dawn, and you can snap them up with your credit card without incurring a charge.
Read more
3
Slurp Soup and Salad Bar is a popular lunch haunt for office workers in Cloisters Arcade. If you skipped brekky this morning, head along to sample their small but finely honed morning menu: bircher muesli with yoghurt, honey, pear and berries, or chia pudding and fruit salad. Their lunch menu is where it's really at though. Choose your portion size and delve into their soups (chicken velouté, beef goulash, pesto minestrone and more) or chow down on a refreshing salad (Thai beef, Vietnamese chicken, grilled veggies and ciabatta, and the list goes on). Just want a snack? Grab some toasted ham and cheese brioche on a stick.
Read more
4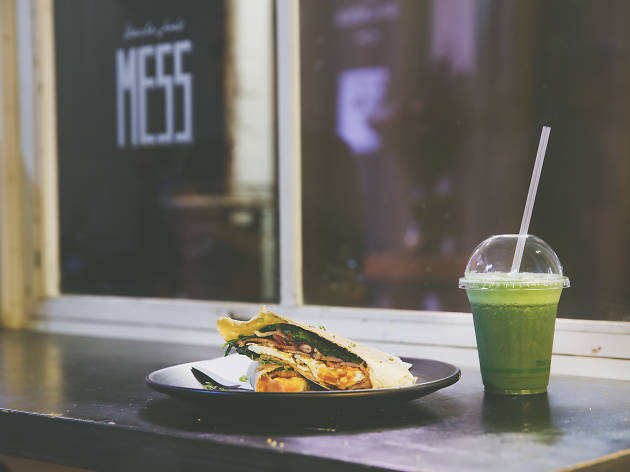 Uncle Joe's
Uncle Joe's Mess Hall is part barber shop, part fantastic office lunch den. The quirky hipster magnet on King Street serves up quality eats to go (and a haircut if you're so inclined). Coffee, smoothies and more are ready to complement your choice of eats. They receive deliveries of Top Dup donuts daily at Uncle Joe's Mess Hall, and there are takeaway lunch options to bring back to the office for maximum coworker jealousy. Along with daily specials, there are sandwiches with prosciutto, avocado and Wagyu, burgers, bagels, and Nood organic bowls. Don't forget a caramel pretzel bar for a 3pm pick-me-up.