Albert Silindokuhle Ibokwe Khoza – Influences of a Closet Chant (Antigel 2016)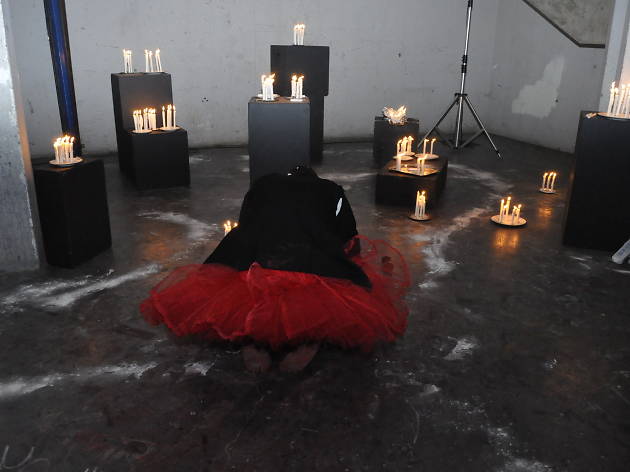 1/2
©Antigel
2/2
©Antigel
An innovative dance performance as part of Antigel 2016.
Resembling a Sangoma – a traditional South African healer – Khoza dances naked in a ritualistic performance which aims to 'explore the meandering paths of otherness'. Audiences are pushed to forget the generalisations of the modern world by a dance that expresses sexuality, religion and uprooting.
The piece is part of Antigel's 'What's up South Africa?' series which presents some 20 artists in performances that illuminate the reality of life in South Africa, where racial discrimination and access to education are still major political issues.