Swiss Museum of Transport: Verkehrshaus Der Schweiz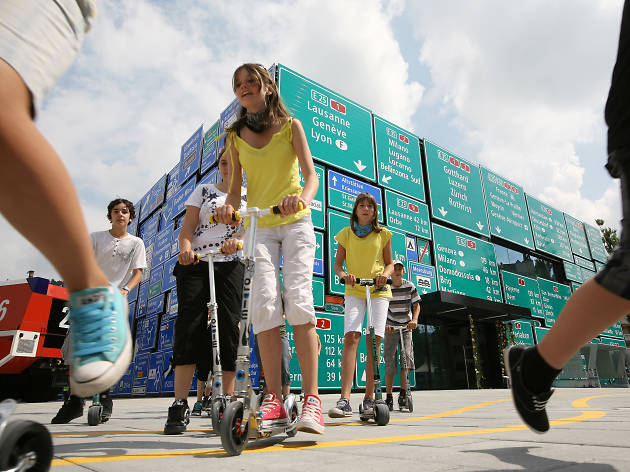 1/4
ALEXANDRA WEY
Verkehrshaus der Schweiz in Luzern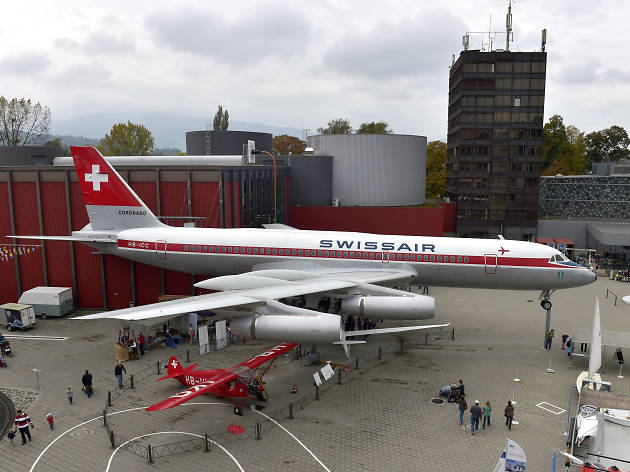 2/4
PIUS KOLLER
Coronado Swissair Flugzeug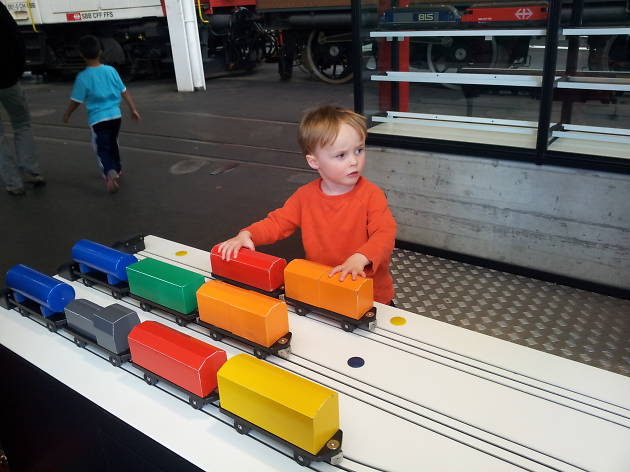 3/4
Claire Doble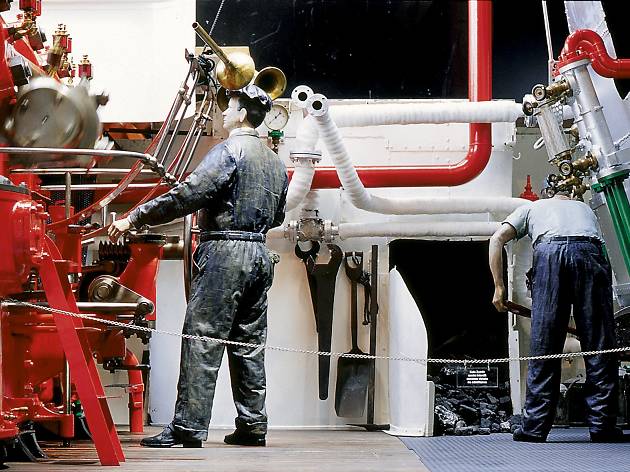 4/4
Dampfschiff 'Pilatus', 1895 - 1966, DGV, Gebrueder Sulzer, Winterthur, 1895, Schweiz- steamship- vapeur- battello a vapore.
Planes, trains and automobiles at one of the country's best museums for kids.
Transport is something of a national obsession in Switzerland and you can see why. In a country overly blessed with mountains and lakes, the engineering that's been developed to navigate treacherous passes and vertiginous peaks is nothing short of astounding. Plus there's the excellent public transport that exists in the cities here, where trams, buses, trolleybuses, cable cars, funiculars, trains and ferries abound. So it's hardly surprising that the Swiss Transport Museum is so huge, well-designed and enjoyable to visit. With separate sections for transport by track, road, air, water and space travel, there's loads of interactive displays and exhibits for kids of all ages. Then there's the museum's large inner courtyard, which is a tiny transport-obsessive's paradise with a child-size "airport" and canals to shunt goods around in, a sandpit with diggers of all shapes and sizes where kids can practise roadmaking, a mini steam train to ride as well as a temporary lake that's set up in summer where kids can test out different water vehichles each year - whether it's pedalos, sail boats or water zorb balls. The museum also houses a planetarium, 3D cinema and a large cafe/restaurant.
Venue name:
Swiss Museum of Transport: Verkehrshaus Der Schweiz
Contact:
Address:
Lidostrasse 5
Luzern
6006

Opening hours:
Open all year. 10am-6pm (summer); 10am-5pm (winter)
Transport:
Train S3 or Voralpenexpress; Bus: 6, 8, 24; Boat; Walk 30 mins from Luzern Bahnhof
Price:
CHF15-30 (Museum), Children under 6 Free