It's no secret that Geneva is first-rate for anyone wanting to enjoy nightlife and cosmopolitan café culture, but it's also a fantastic place for families, thanks to a wealth of activities that both children and adults will love. Below are our top tips, but whatever you do with your time in Geneva, a great way for families to make the most of the city is with the Beau-Rivage Geneve's Family Moments package.
The special offer at this magnificent hotel features connecting rooms (and a discount on the second room), complementary meals for under-12s, a complementary breakfast, credit for the hotel's restaurants and bars, a voucher for the Franz Carl Weber toy shop in Geneva and even an in-room PlayStation, which we think will come in useful for both kids and grown-ups.
The whole family is sure to find something to enjoy in the Family Moments package, and best of all you get to experience a historical hotel overlooking Lake Geneva and with some truly beautiful architecture, too.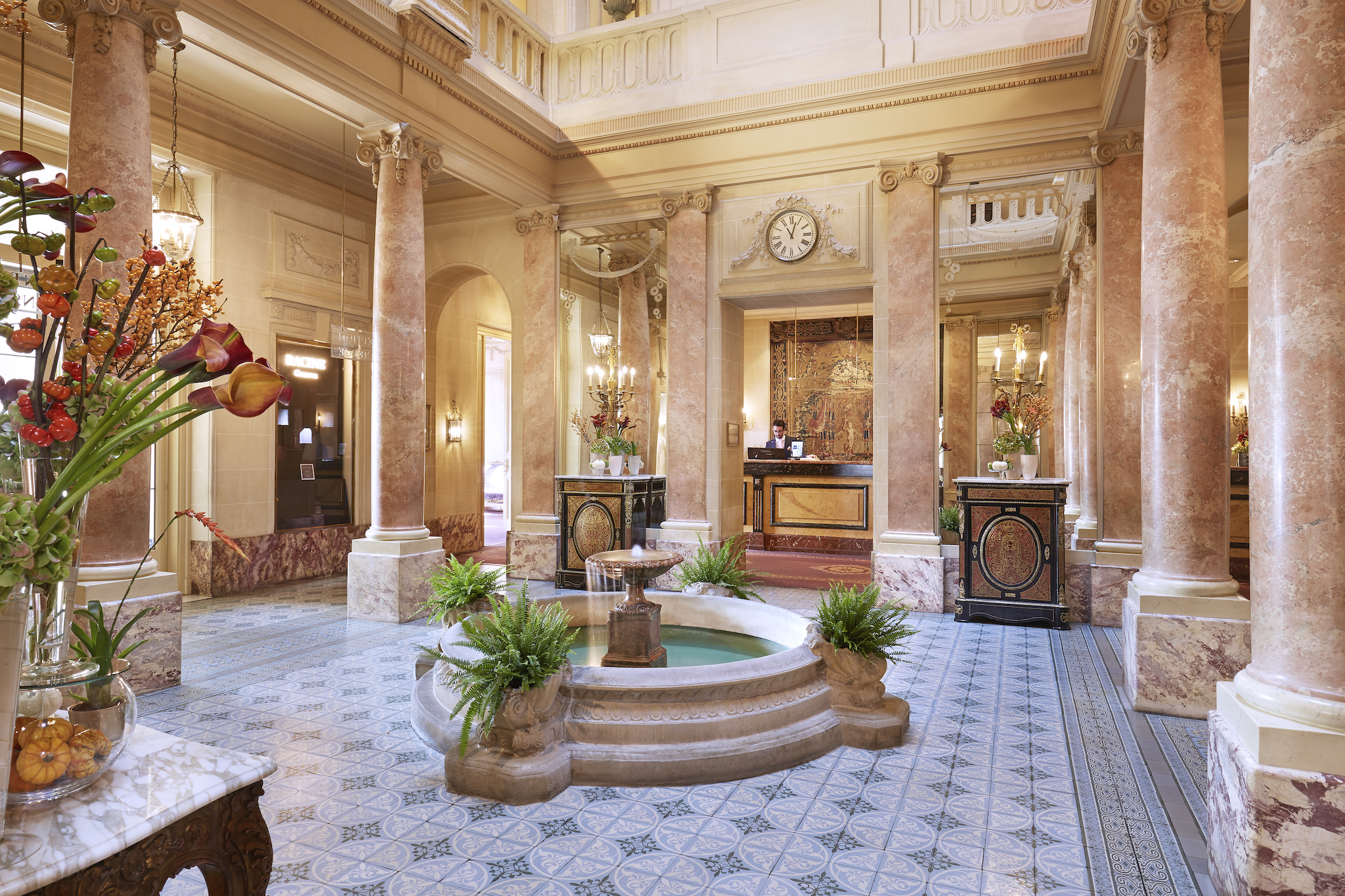 Hard as it may be to leave the comfort of the hotel, there are times when you (and especially the kids) will want to explore Geneva. Here's where to go and what to do in the city.
1. Zip-lines at Bains des Pâquis
Give your Geneva trip a dose of adventure by hurtling down the zip-lines at this ever-popular city-beach hangout next to Beau-Rivage Geneve. If the kids still have any energy left afterwards there's an aqua climbing wall, diving boards and paddle-boarding.
2. Go wild at the Geneva Botanical Gardens
Let the kids roam free at the city's marvellous botanical gardens. There's a huge amount of space and plenty of different areas to keep boredom at bay, including an arboretum, greenhouses full of tropical wonders and an animal park with peacocks, flamingos and deer.
3. Keep things sweet at Maison Cailler
Just outside of Geneva, in Broc, is Switzerland's oldest chocolate manufacturer, Maison Cailler. There's a museum tour with interactive exhibits, but we're guessing that the highlight for younger visitors will be the workshops, which teach guests how to make ganache and chocolate works of art to take home – if they last that long…
4. Make learning fun at the Natural History Museum
It's a given that all kids love dinosaurs, so they'll have plenty to get excited about at this much-loved and thoroughly kid-friendly museum. Aside from the dinos, there are tons of other animals and natural wonders to learn about, plus various play areas.
5. Get active at Genève-Plage
Kids and adults will be kept entertained at this green oasis set by Lake Geneva. There are various swimming pools and spots for stand-up paddling, plus a dedicated children's area with a huge pool and playground, plus activities for all ages to enjoy, including beach volleyball courts, pétanque, ping pong and a lakeside beach. Afterwards, relax and refuel at the restaurant, which also has a children's menu.
And remember that the best way to enjoy all these family activities is by combining them with Beau-Rivage Geneve's Family Moments package. Find out more about this special offer and start booking your ultimate family trip at the Beau-Rivage Genève website.