Travel over the past year has been unpredictable, to say the least, but surely no-one could have predicted that Robert De Niro and Roger Federer would team up in attempting to welcome back foreign holidaymakers to Swiss shores.
The unlikely pairing arises via a tongue-in-cheek new promotional video from Switzerland Tourism, featuring the Swiss tennis legend trying to coax the Hollywood icon into promoting Federer's beloved Switzerland – only to be told by De Niro that he can't do it, because "Switzerland is too perfect".
As you might expect, the Raging Bull needs conflict and jeopardy to perform as an actor, and Switzerland has neither, thus making it useless for gritty acting odysseys but perfect for tourists wanting a peaceful, beautiful getaway; "When you need vacation without drama", as the video tagline puts it.
Needless to say, the real star of the show is the Swiss landscape, gloriously shown-off by Federer kicking back in a dreamy Alpine retreat, alongside shots of sapphire-blue lakes, impossibly pretty villages, rolling green meadows… You get the picture, as will any holiday-starved viewer watching the video.
Because let's face it, Switzerland Tourism have pretty much nailed what everyone's after right now – a hassle-free holiday surrounded by gorgeous nature. De Niro's loss is clearly everyone else's gain.
Check out the starry duo's video below, but be warned there's a smattering of bad language as De Niro throws-in his favourite expletive. But really, what did you expect from the star of 'Goodfellas'?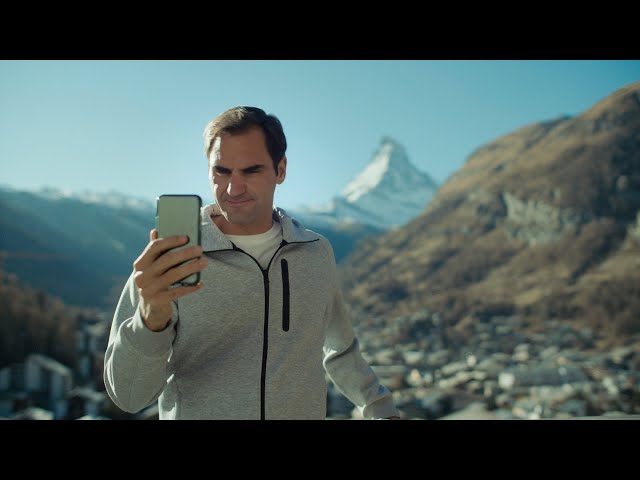 See some of that gorgeous scenery that so infuriated Robert De Niro by dipping into our list of the best things to do in Switzerland this spring.