Key facts on Switzerland's greatest sportsman: Roger Federer
Referred to as the FedEx or the Swiss Maestro, we dig up some facts about how Federer became the champion of champions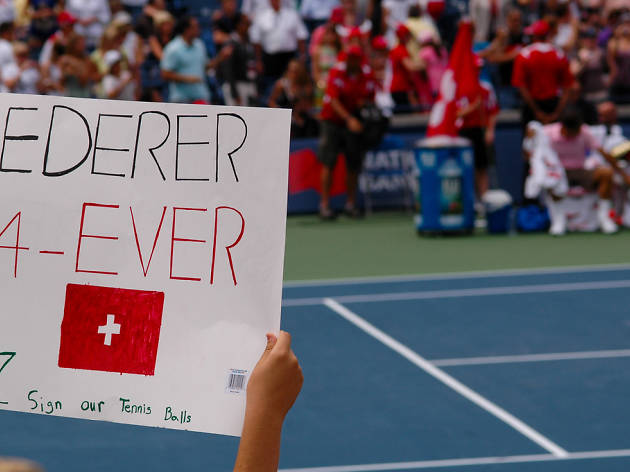 Simply googling "Switzerland's best sportsman" will vindicate any doubts you may have of Roger Federer's place in Swiss sporting history. Winner of six "Swiss Sports Personality of the Year" awards, 17 Grand Slam Tournaments, three Olympic medals and a whole host of trophies from other tennis tournaments.
It's perhaps no suprise that, with so many accolades under his belt, Federer had to recently upgrade his Swiss residence to a glass mansion by Lake Zurich to have enough room for his trophie cabinet (or vault).
Here's 8 facts about the Swiss Maestro that we wanted to share with you.
1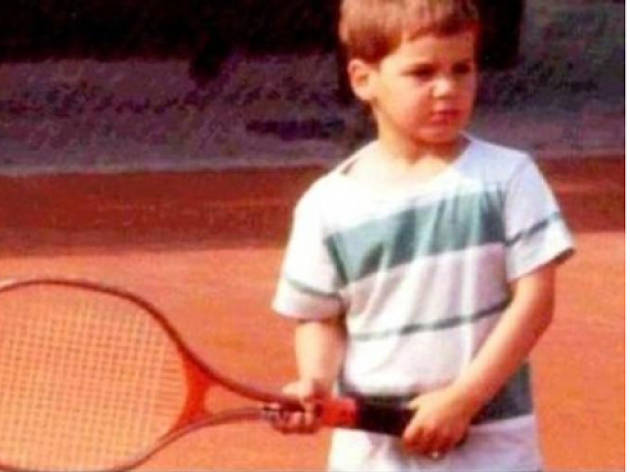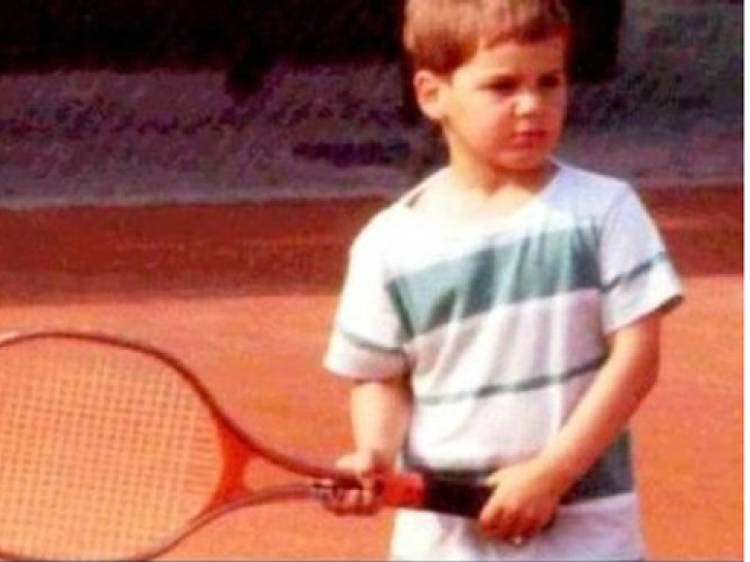 A young Roger Federer starting to get a grip on tennis
Born in Basel Cantonal Hospital in 1981, Roger was the second child to the well-to-do Robert and Lynette Federer. Raised in Birsfelden, Riehen and then Münchenstein, Federer took to tennis at the age of 8. By the age of 11, he was ranked as one of the top 3 junior tennis players in Switzerland. Inspired by tennis legends Boris Becker and Stefan Edberg, Federer embraced their style in tennis to rise amongst his peers and win junior Wimbledon at age 17.

From here on, Federer's adult life was catapulted into fame and success.
2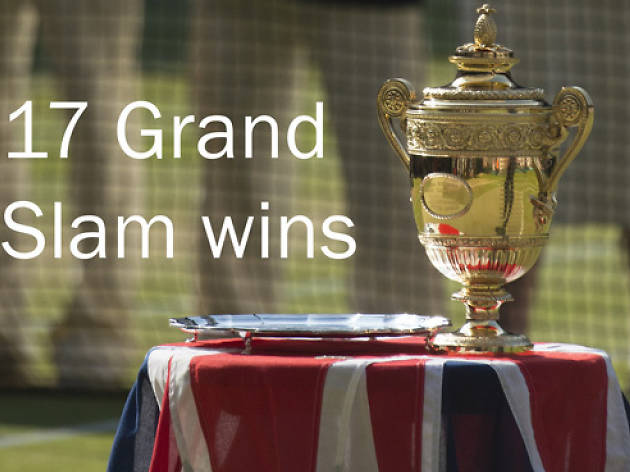 ©AELTC / Jon Buckle - Federer has won the Wimbledon trophy 7 times so far
So... Many... Trophies...
Unlike other sporting legends, Ferderer's tennis legacy is still unwritten as he's still an active athlete. But there are some things we are certain of. He became the first Swiss to win any Grand Slam title when triumphed in Wimbledon 2003. He's won 94 tournaments in his career so far, 17 of those consisting of Grand Slams and a further 3 made up of Olympic medals.

Federer's domination over the sport is highlighted by his wins compared to the other top players in tennis. Currently holding a total of 188 wins, this makes him the greatest tennis player in the history of the sport.
3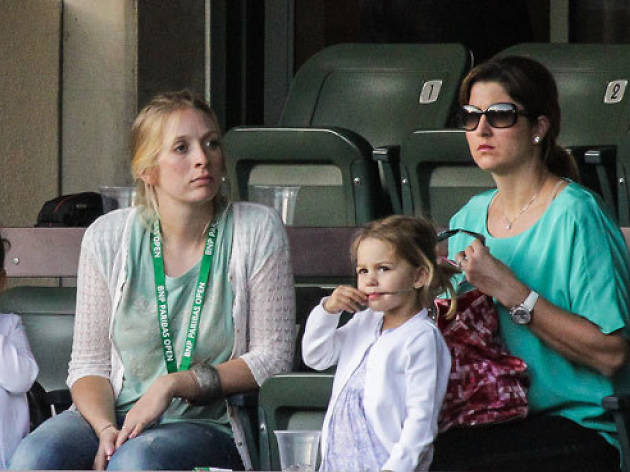 ©
Roger Federer met fellow Swiss tennis player Mirka Vavrinec in the 2000 Sydney Olympics and it was love at first serve. The couple eventually married in 2009 and a couple months later, the new Mrs Federer gave birth to a set of identical twin girls, Myla Rose and Charlene Riva. Lightening struck the Federers twice in 2014, when another set of twins were born to the athletic family, this time being boys.

4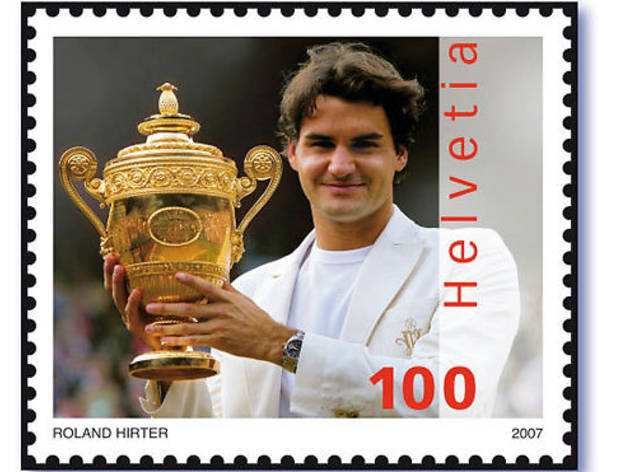 Swiss Post added another notch to Federer's legacy, by making him the first living person to be printed on the national stamp. This one-off edition was made in 2007 after his Wimbledon victory that year and quite proudly displays the coveted trophy he had won.
5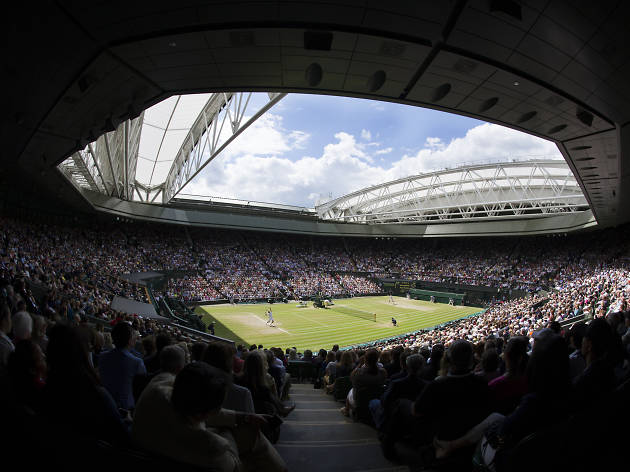 ©AELTC/Chris Raphael - Centre Court of Wimbledon, where the tennis spectacles took place
2012 was an eventful year for summer sports, least of all tennis. As London was gearing up for it's Olympic games, Wimbledon, the most prestigious tennis tournament on the planet, became the unofficial warm up session for the tennis pros. But things quickly became electric in the All-England Club, as the British hopeful Andy Murray did what no other male Brit could do since 1938: reach the Wimbledon finals. Facing number one seed Federer, Murray slogged out a gruelling four sets match, only to lose to the well composed Swiss pro.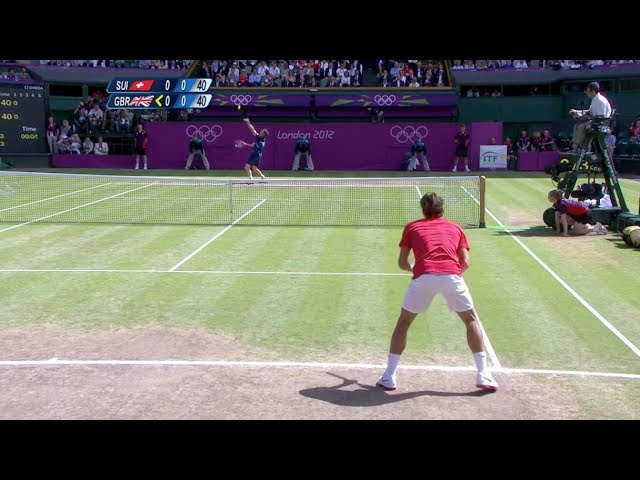 One month later, Wimbledon was centre stage for the 2012 Olympic Games tennis tournament and what transpired there was like a page out of a Hollywood script. Murray and Federer, fresh from their last face-off, once again made it to the tournament finals on Centre Court, but this time competing as Olympians. Murray dominated the match and denied Federer the gold medal with a swift historic victory over his Swiss rival.
6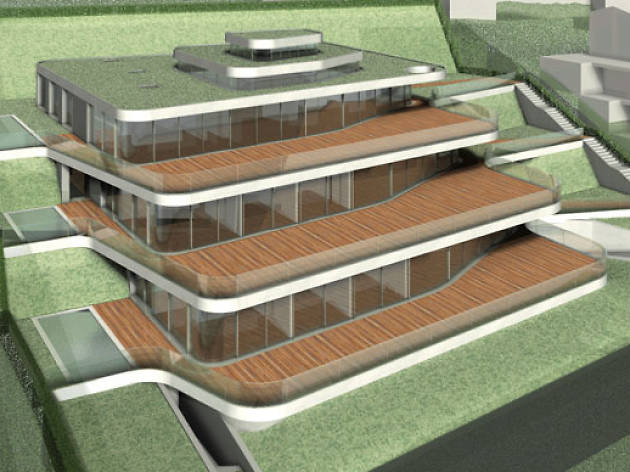 ©Kamata Development - Computer generated image showing what Federer's new house would look like once complete
It may look like a lair for a Bond villain, but this is actually a CHF 9.5 million three storey house for the Federer family. Located in Wollerau next to Lake Zurich, this modern home comes with floor-to-ceiling windows and a swimming pool, plus two luxury apartments for Federer's mum and dad.
Federer is one of a string of multi-millionaire moving Wollerau due to the Canton's lowest tax rates Europe. Formula One drivers Kimi Räikkönen and Felipe Massa and the former UBS chairman Marcel Ospel are also other big names that have moved into the region.
7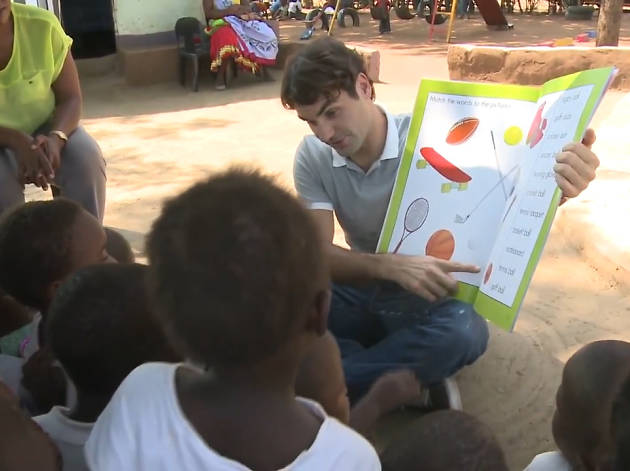 ©Roger Federer Foundation - Roger Federer with South African school children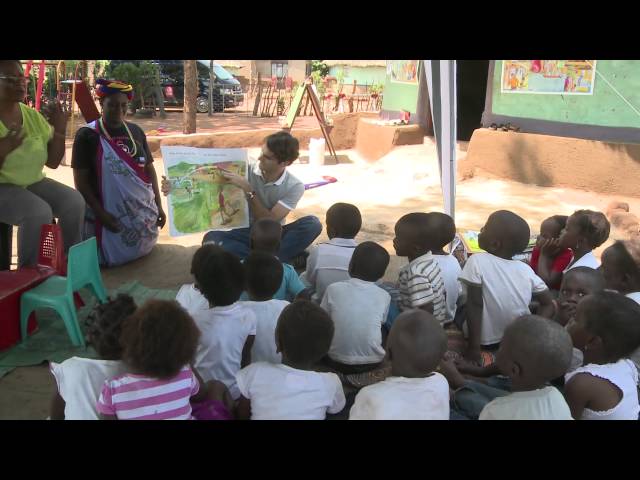 Federer, who also has dual citizenship to South Africa due to his mother's nationality to the country, established the Roger Federer Foundation in 2003 to provide access to education and sports for impoverished South African children. Federer's philanthropy extends beyond this campaign though, he's been active to help victims of disaters such as the 2004 Indian Ocean tsunami, the 2005 Hurricane Katrina and the 2010 Haiti earthquake. In 2006, Federer was appointer as UNICEF's Goodwill Ambassador to promote public awareness of AIDs.
8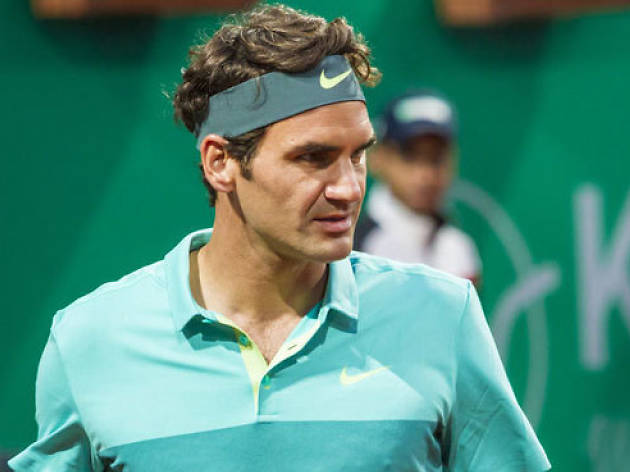 ©Jordan Rusev - Federer wears his sponsor's branded clothing during his matches
When it comes to modern sports, all roads lead to this question: how much money do they make?
Federer's estimated net worth, according to Celebrity Net Worth, is $320 million. Forbes puts him as the fifth highest paid athlete in the world and ranks #16 in the richest celebrity category. With an average yearly salary of $60-70 million per year, Federer is the highest-paid tennis player in world.
Federer's fortune comes through a combination of prize money, sponsorships, exhibitions and appearance fee. So far in his ATP career, the Swiss Maestro has raked in $90 million worth of prize money.
Federer's good looks, squeaky clean image and professionalism has earned him big sponsors to bank roll him through his career. Federer earns around $40 million a year from endorsement by Nike, Rolex, Credit Suisse, Mercedes-Benz and Wilson.