The 15 best things to do in Geneva
Your ultimate guide to things to do in Geneva – from the lakeside city's best restaurants and shops to museums and sightseeing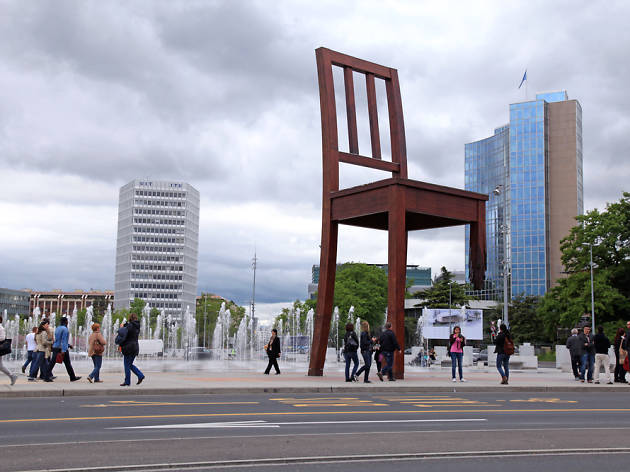 It's a funny old place, but get under its skin and you'll discover an interesting array of things to do in Geneva, from the international to the strictly local. In part, Geneva suffers from its own success as a world-class, wealthy business centre. During the day it's a bustling city filled with businesspeople, international young professionals flown in for a day's meeting and frontaliers who work in Geneva but live over the border in France. Consequently, come evenings and weekends it can seem a little quiet for such a cosmopolitan city. But dig a little deeper and there's an alternative side to be discovered – the live music in offbeat clubs like L'Usine, the vintage shops and flea market of Plainpalais, the city's burgeoning cocktail scene and the artisan workshops of Carouge. And, despite the tourists, Geneva's famous attractions are famous because they're blooming important – where else could you tour a world-leading particle physics lab and the room where UN bods make world-changing decisions?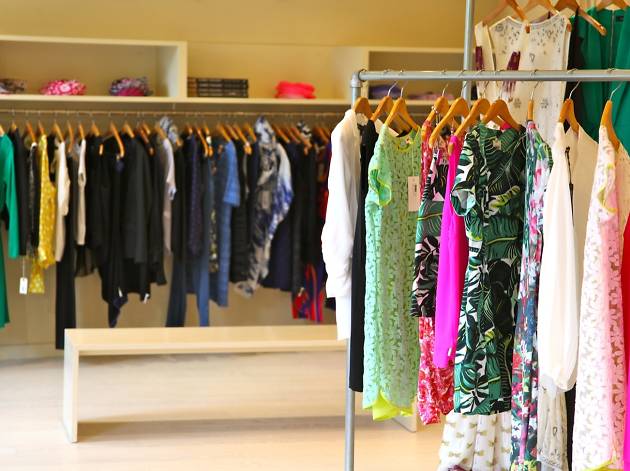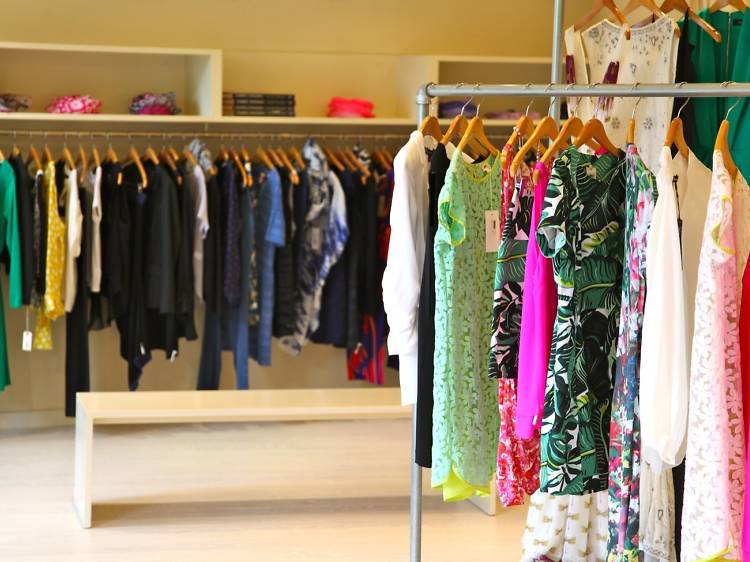 The most traditionally scenic part of the city is Geneva's Old Town, clustered on a hill around the Cathédrale Saint-Pierre and the pretty pedestrian Place du Bourg-de-Four. It's well worth a potter for its independent boutiques including La Muse, Jill Wolf Jewels and Septième Etage, itspretty architecture, its numerous cafés and restaurants and the chance to people-watch over a coffee at La Clémence. Delve into Geneva's history with a visit to the archaeological remains beneath the cathedral, before wandering along the promenade for lovely views of the Bastions park below and the Jura mountain range in the distance.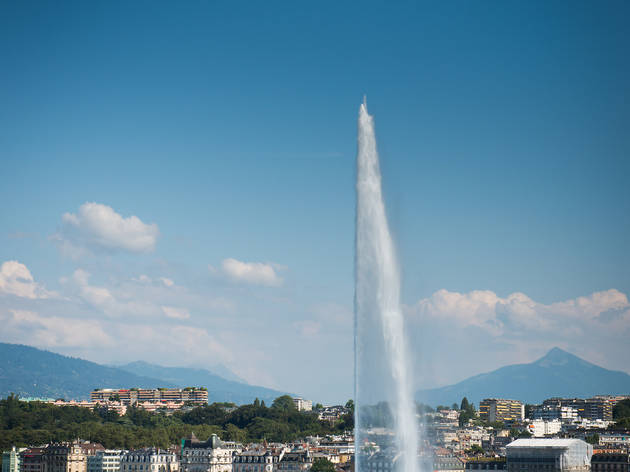 © Olivier Miche
It's hardly the leaning tower of Pisa, but Geneva's jet d'eau is impressive in its own way. Visible from the air as you fly into Geneva airport, this enormous water fountain in Lake Geneva spouts its froth 140m into the air. The best spots for a photo are the Pont du Mont-Blanc and the Promenade du Lac alongside the lake's left bank. You can get closer still by riding a boat on the lake – jump on a Mouette taxi-boat for a short hop from right bank to left bank or take your snap from a CGN ferry as part of a day trip to any number of destinations around the lake.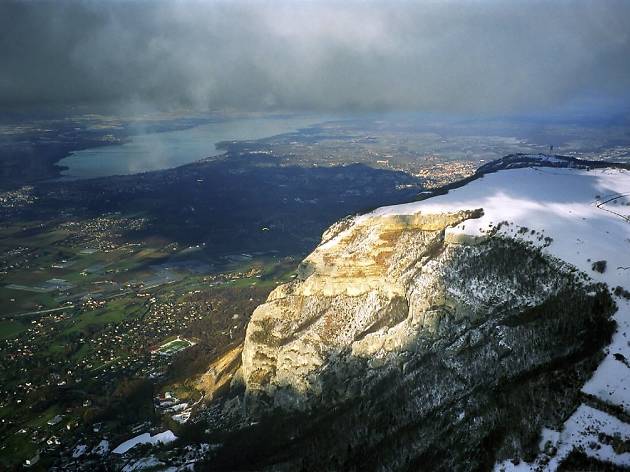 © www.saleveautrement.ch
3. Hike on Geneva's local mountain
One great thing about Geneva is how easy it is to escape the clutches of the city and disappear into the hills. Frankenstein's monster thought so too. The creature in Mary Shelley's thriller fled to the Salève mountain and was seen hanging off its cliff-face in chapter seven. It's an understandable move, as the Salève is a peaceful retreat just a short bus ride away from the city centre – so close in fact that it's known as Geneva's local mountain even though it's actually just over the border in France. From the cable car base station at Veyrier it's a short ride up to 1,379m for a superlative view of the city and lake – the jet d'eau looks pretty small from up here. On the summit, you can hike, paraglide, bird-spot, picnic or just sit in one of its cafés and contemplate the view. On a clear day Mont Blanc looms large.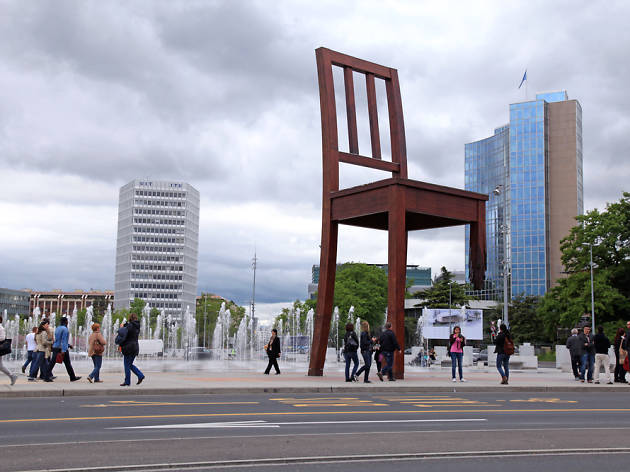 © Shutterstock
4. Explore Geneva's role in the world
For various reasons – its famed neutrality, its location in the centre of Europe – Geneva is the seat of many international organisations, some of which are open to visitors. Head up to Nations to visit two of the best. The outstanding International Red Cross and Red Crescent Museum is unmissable for its moving and sometimes shocking permanent exhibition which charts the vital humanitarian work carried out by the organisation for the past 150 years. Combine this with a guided tour of the Palais des Nations, the European seat of the United Nations, for an insight into how the biggest issues facing the world today are tackled.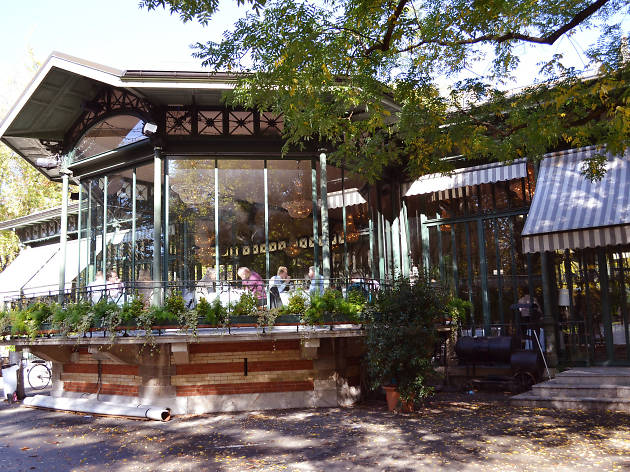 5. Take a walk in Bastions park
The swatch of leafy loveliness that is Bastions park is a tranquil spot to stretch the legs. Popular with students, whose university buildings sit nearby, it's a happy atmosphere at all times of year. In summer, stop for coffee at the pretty Café Restaurant du Parc des Bastions, while in winter the outdoor terrace of the same café is transformed into an ice rink popular with families. The park is also home to the Reformation wall, a giant sculpture depicting the forefathers of the Reformation movement which transformed Geneva into a protestant heartland in the 16th century.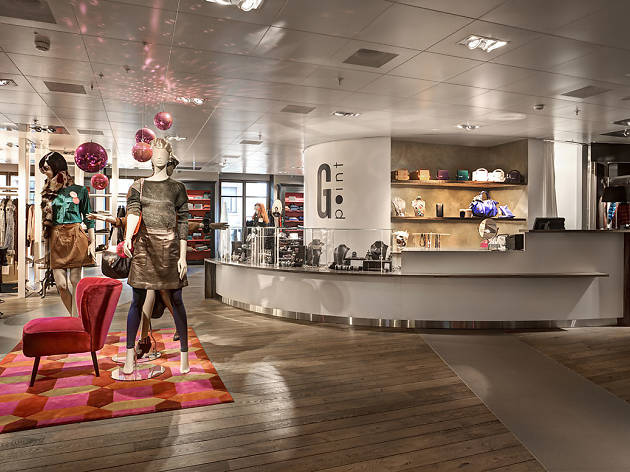 6. Explore Geneva's shops
It's not hard to flex your plastic in Geneva's shops, even if it may be safer to stick to window shopping. If you've got the reddies, head for the flashy Rue du Rhône to browse the high-end clothes boutiques, watchmakers and jewellery shops including designer emporium L'Apollinaire, or to Bon Génie, the Harvey Nicks of Geneva, which is crammed with labels. A more realistic shopping experience in the city centre is department store Globus, where you could spend hours browsing the clothes, homeware and cosmetics. If you're not into shopping, it's worth visiting Globus anyway for the incredible food hall, offering gourmet focaccia, a noodle bar, sushi, freshly flipped crêpes and upmarket burgers from Swiss celebrity chef Philippe Chevrier. Meanwhile vintage seekers should head to Plainpalais to pick out vintage homeware at Les Enfants Terribles and Le Panapé de Caméla, affordable retro dresses and bags at Le Grand Magasin and high-end vintage brands such as Ossie Clark and Chanel Couture at Julia's Dressing.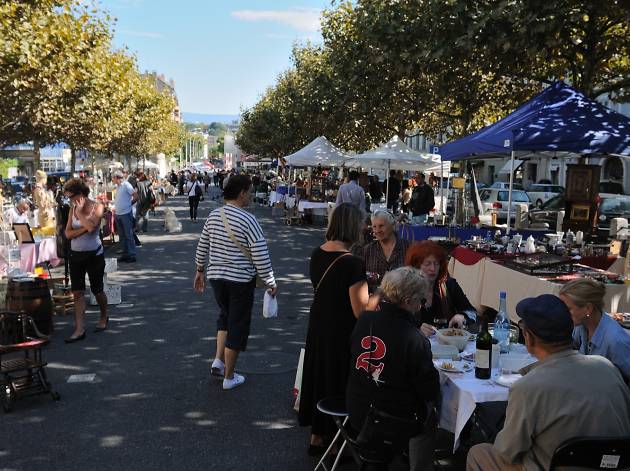 © MICHEL FROSSARD
7. Rummage in the Plainpalais fleamarket
On Saturday mornings there's no better place to be that at the Plaine de Plainpalais, which hosts one of Switzerland's biggest and best flea markets. From bric-a-brac to vintage clothes, second-hand toys to ethnic jewellery, plus larger pieces of furniture, a regular rummage among the hundreds of stalls could rustle you up a real one-off. When you've worn yourself out, prolong the vintage vibe by heading to 1930s café and ice-cream parlour Remor to watch the world go by from its outdoor terrace.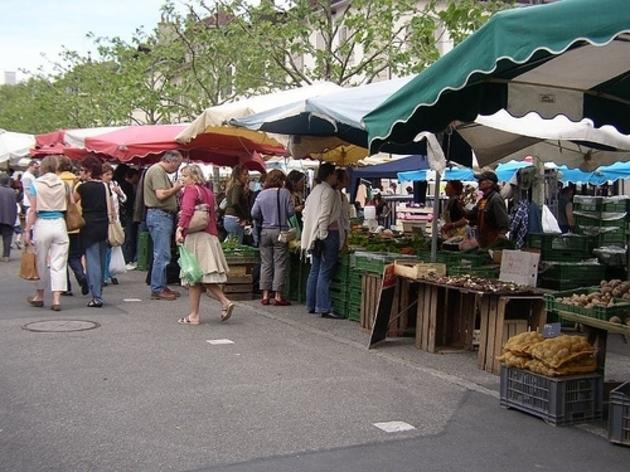 Swiss Tourism
8. See Geneva's Italian side in Carouge
Just a short tram ride from the centre of Geneva it feels as though you've stepped into a different country – and you kind of have. This area was developed by Italians from Turin in the 18th century, and as such is architecturally Italian in style, all stone archways, painted shutters and red roofs. Its outsider status attracts artisans and bohemians in droves, and a wander around its streets will throw up second-hand bookshops, markets, antique restorers, glass blowers, watchmakers and indie clothes designers. Hunt out vintage designer togs at posh second-hand shop Numéro 6, get interior design ideas at Teo Jakob and find classy children's clothes and treats at Boutique O-Little-Top. When you're all shopped out, the area has a vast number of bistros, cafés and restaurants offering a much more relaxed vibe than the centre of town, including tapas and cocktail bar Le Cheval Blanc.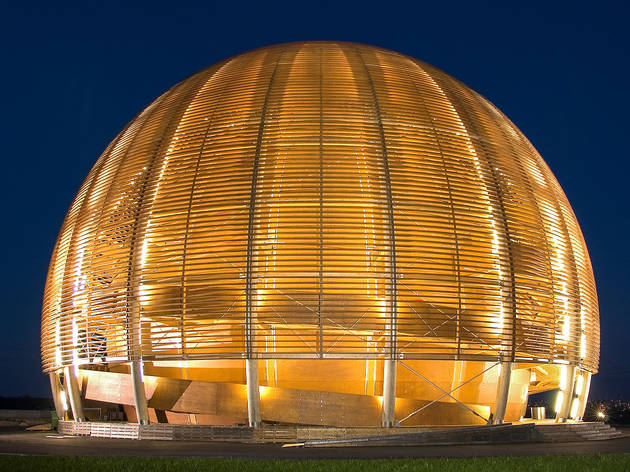 9. Learn about particle physics at CERN
Geneva makes the news for more than just tax evasion and skiing accidents. It's also remarkable for the 27-mile ring of superconducting magnets somewhere beneath our feet which is accelerating particles at the speed of light. It seems incredible that a world-renowned physics laboratory that is attempting to solve the secrets of the universe should be open to the likes of us, but it is. A tram ride out of town in the district of Meyrin, CERN is open for guided tours, and while you may not see the Large Hadron Collider itself (it's closed to the public when operational), a visit round the lab takes in various other accelerators and is fascinating none-the-less.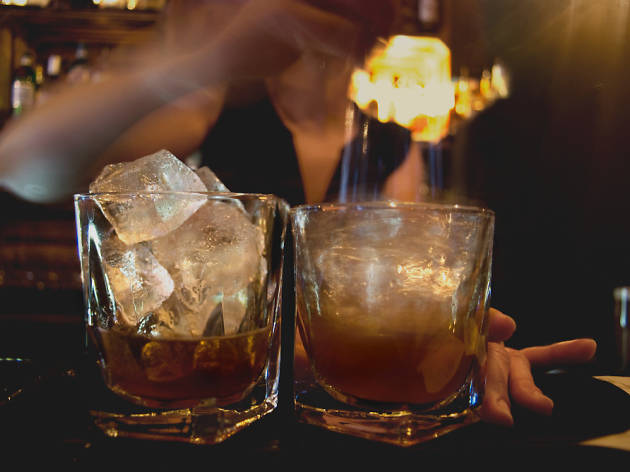 Roxypunx / Sarah Dos Santos
If there's one thing Geneva does well, it's cocktails – and not in the way you might imagine. Yes, you can pretend you're royalty and sip a martini in the bar of one of the city's most exclusive waterfront hotels. But there are more imaginative ways to go about it. Instead, delve into the less tourist-centric neighbourhoods of Eaux-Vives, Carouge and Plainpalais and you'll turn up a few surprises, from the well-priced and inventive drinks at L'Atelier Cocktail Club to the wonderfully eccentric creations at the speakeasy-styled La Verre à Monique. Dress in your best spats/flapper dress and you'll fit right in.
11. Pamper yourself at the Bains des Pâquis
Geneva has tons of spas way more luxurious than the Bains des Pâquis, but none are as interesting, kitsch or reasonably-priced as this 1930s public swimming baths right on Lake Geneva. Open year-round, it's great for a dip, a sauna, a massage, a fondue or a cheap lunch in friendly, casual surroundings. Plenty of events are laid on year-round, including early-morning music and poetry readings in summer. Best of all, it attracts Genevois of all ages, professions and wallet-sizes, making it a prime people-watching spot, with a view of the jet d'eau to boot.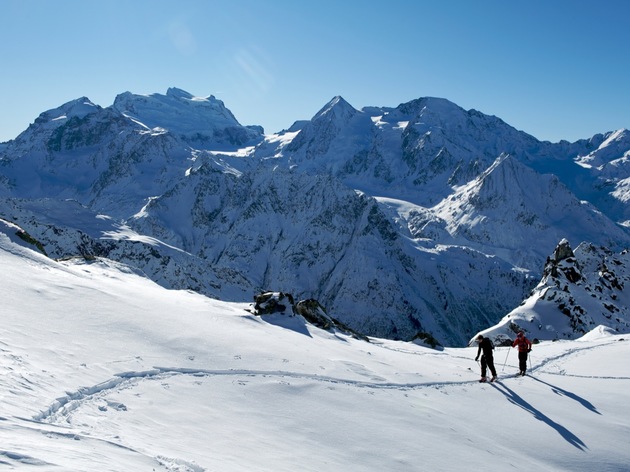 © Verbier/Val de Bagnes - La Tzoumaz
12. Head into the mountains
Geneva's proximity to numerous ski resorts in Switzerland and France is one of its main selling points, but you don't need to neglect the city altogether on a skiing break as it's entirely possible to head off for a day's skiing and be back in town by the evening. The pretty French resorts of Samoëns, La Clusaz and Chamonix are just an hour away, while St Cergue, in the Swiss Jura, is even closer. And they're not just good for skiing. Head off in summer to sample hiking, paragliding, summer tobogganing and mountain biking, or cast off your downhill skis in winter in favour of snowshoeing, sledging, cross-country skiing or ice skating on the frozen Lac de Joux, just 90 minutes drive away.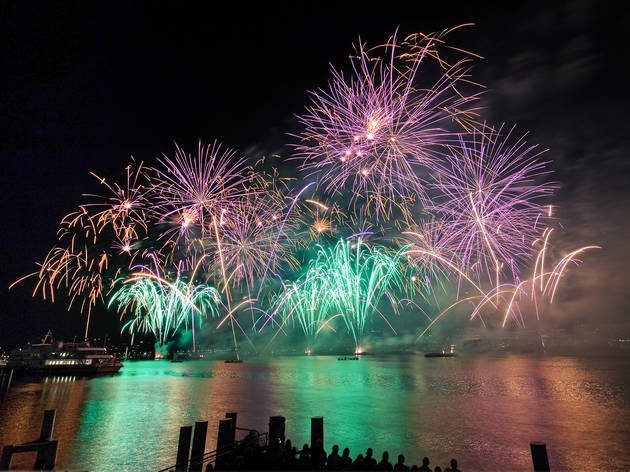 © David Freeman
13. Celebrate in the streets
Geneva likes a good knees up like anywhere else. In winter the Escalade, held on the second weekend in December, is a pre-Christmas party in honour of a failed siege of the city in the early 17th century. As is tradition, join the crowds to watch costumed revellers parade through the Old Town before warming your cockles with a glass of vin chaud and some melted cheese. In summer don't miss the huge fireworks display on the second weekend in August which marks the end of Geneva's summer festival. This is one time when you'll thank the banks and hedge funds for their presence in the city, as the display's copious corporate sponsorship translates into one of the biggest and brashest fireworks displays you'll likely see anywhere. Even party poopers have been known to be impressed.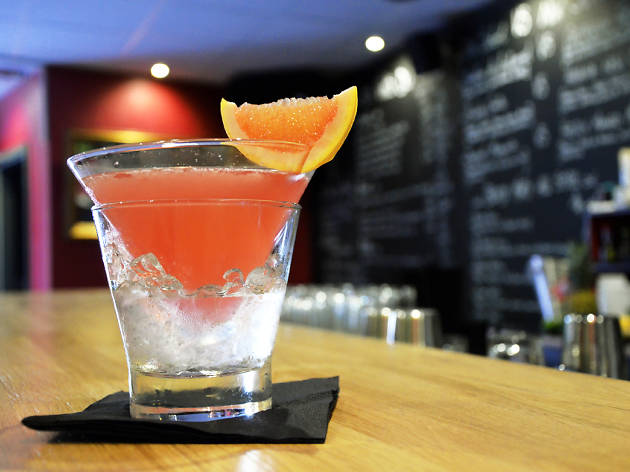 14. Tap into Geneva's live music scene
There are myriad opportunities to watch live music in Geneva, from top-quality orchestras to big name international bands. But away from the norm, it's possible to search out something a bit more alternative, too. The eclectic L'Usine is about as far from Geneva's mainstream as its possible to get. A multi-purpose arts venue, its diverse programme covers everything from rock to reggae, metal to punk, disco to house. It's loud, cheap and rather grubby, but so much the better for it. If jazz and soul is more your thing, head out to the Chat Noir in Carouge, a brilliant laid-back venue with a friendly crowd of locals who flock to regular live music and comedy nights held in the basement.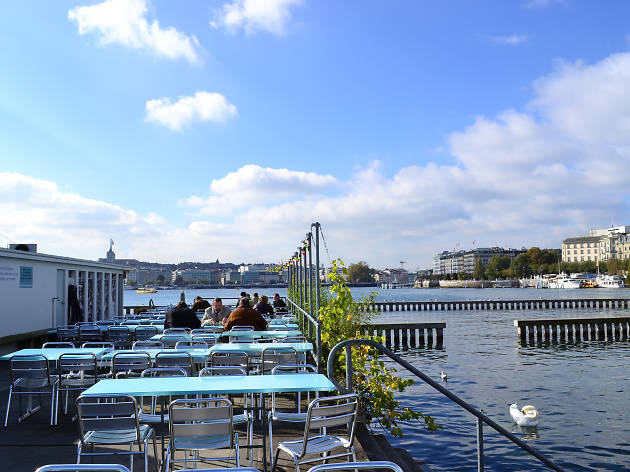 Practically compulsory in Geneva, twirling chunks of bread in a pot of melted cheese isn't just for tourists, it's a real thing. There are many places in town serving a good moitié-moitié (half gruyère, half vacherin), but one of the best is Les Armures, the restaurant attached to the five star hotel of the same name which serves a top-flight caquelon(fondue pot) in an appropriately traditional environment. Better for families, kids love the cheerful decor at Le Gruyèrien, whose fondue is reliably good, while La Buvette des Bains des Pâquis serves a decent, reasonably-priced pot in its cosy cabin.
Find more great things to do in Geneva
With a reputaiton of a world class city in a spectacular setting around an Alpine lake, renowned for its complement of global institutions, Geneva museums and other attractions are in generous supply. The culture on offer includes fine art in several venues, notably the Musee d'Art et D'Histoire. A surfeit of striking architecture includes the mighty Cathedrale Saint-Pierre, its spire rivalled by the towering Jet D'eau water fountain out on the lake. Other famous buildings include the Palais des Nations, a monumental 20th-century edifice now occupied by the UN. Nearby, the range of museum choices encompasses another ground-breaking humanitarian institution, the International Red Cross. Options for day trips extend to the museum at CERN, where you can explore the mysteries of the birth of the universe, and the Salève mountain where you can sit in one of its cafés and contemplate the views. Read on for details of all these and many more.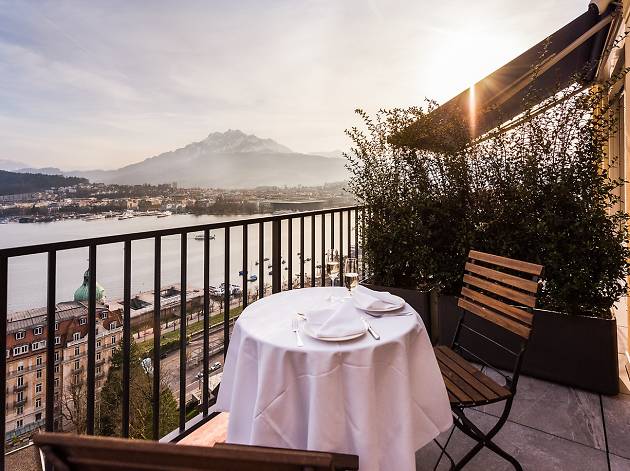 There are times when the best way to escape the city is... by staying in the city. Head to one of these inspired city oases hideaways – handpicked by Time Out and Switzerland Tourism