Lace up those shoes and sprint over to The Olympic Museum in Lausanne, where visitors can re-live the greatest moments in sporting history across 3,000m2 of exhibition space and more than 1,500 exhibits.
It's worth saying at the starting line that even if you're not a sports fan, the museum is still a hugely rewarding visit, and you'll find yourself easily drawn-in to the many fascinating stories of Olympic legends old and new as you navigate the venue.
The permanent exhibitions in this vast venue are spread over three floors, each addressing a different element of Olympism. But even before stepping inside, visitors get an insight into the event's legacy, thanks to the Olympic flame burning peacefully but powerfully in front of the museum. The flame sits alongside a statue of Pierre de Coubertin, founder of the International Olympic Committee and the man responsible for modernising the games in 1894.
The first floor of the museum examines how the historic Olympic Games were slowly transformed into the modern-day phenomenon we all recognise today. You'll find out more about Coubertin's visionary work, as well as the architectural challenges faced by hosting cities and the mind-blowingly huge artistic task of creating an opening ceremony.
Floor two is where you'll really get to grips with the Games in all their glory. Here, you'll delve into athletes' incredible stories and learn about the evolution of different events and the birth of the Paralympic Games. If all that gets you wondering just how hard you have to train to become an Olympic icon, floor three answers that burning question. Discover the gruelling training regimes top athletes put themselves through and gain an insight into what it feels like to win – and lose – at the Olympics.
All three floors are packed with historic mementos and artefacts, and the whole journey is an interactive one, featuring games and installations for visitors to test their balance and agility. This is where you find out if you've got what it takes to make it as an Olympic champion.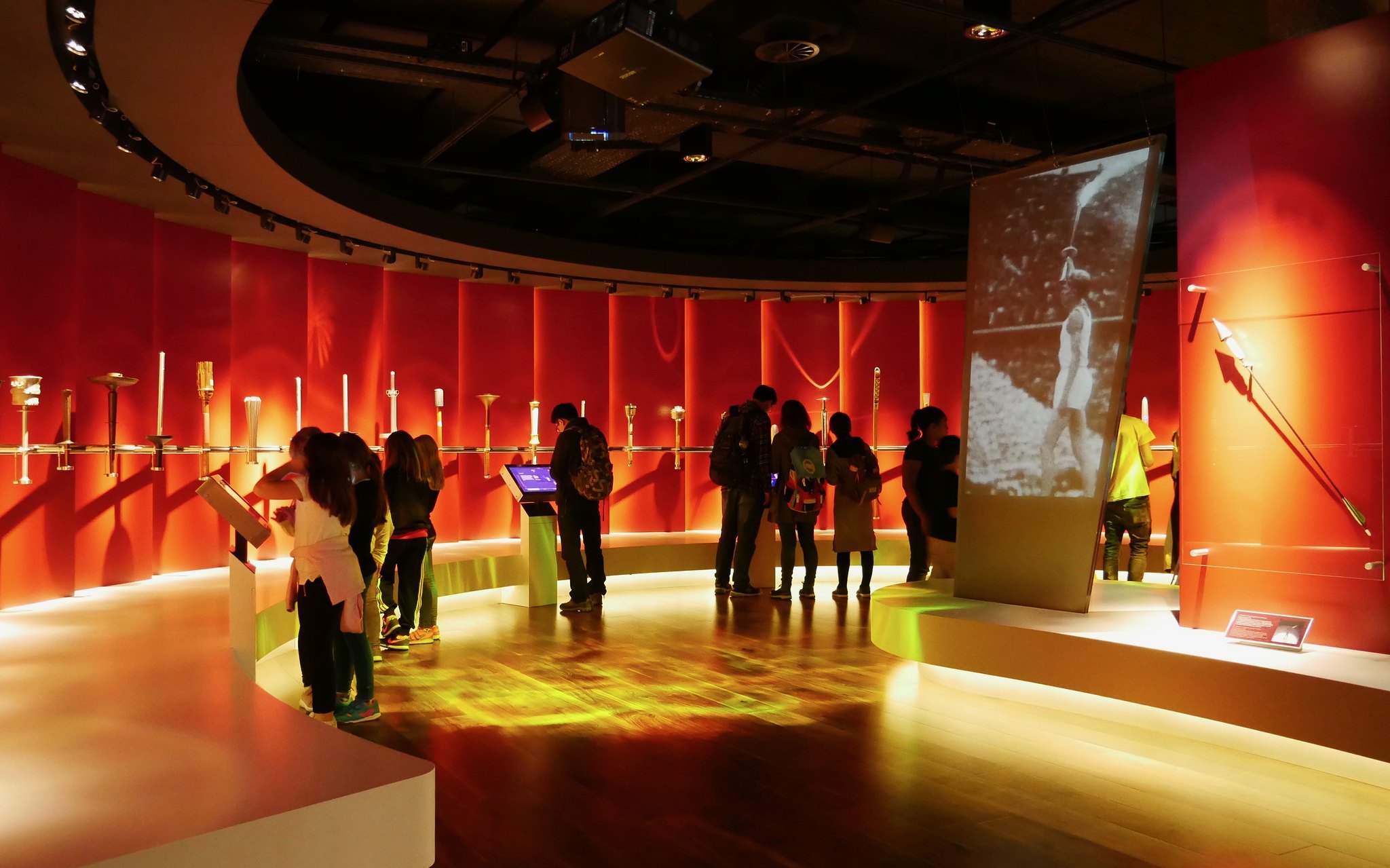 Crucially, the museum isn't just a look back into history, as you'll discover in an exciting new temporary exhibition. 'Riding the Olympic Wave' (on display until March 5, 2023) is a huge cultural program celebrating the introduction of urban sports. Get to know how skateboarding, surfing, BMX freestyle, climbing and breaking (competitive breakdancing) became part of the modern games. And if you think breakdancing isn't 'worthy' of being in the Olympics, just wait until you see the skills and fitness needed to do it.
Add to all that a café with beautiful views across Lake Geneva and a museum shop packed with quirky gifts, and you've got everything needed for a gold medal-standard day out. Find out more, including ticket prices and opening hours, by visiting The Olympic Museum's website.
Once you've got all the practical info, you're all set – by which we mean: on your marks, get set, GO… and visit the Olympic Museum right now!