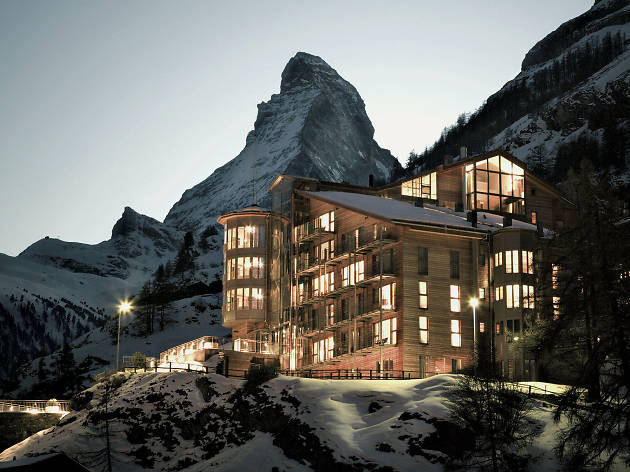 Ten best things to do at The Omnia hotel, Zermatt
From night-time sledding to alfresco hot-tubbing to subterranean partying, this architectural gem of a hotel has a huge amount to offer
Even before you step inside The Omnia, you'll be impressed. Set against the backdrop of beautiful mountain scenery and perched high above Zermatt, the hotel's striking, stylish design announces that you're about to set foot in somewhere pretty special. And once you're inside, things just keep getting better.
Many people visit Zermatt and The Omnia for the premium skiing around the region, and while this is undoubtedly a big draw, there's also plenty more to take advantage of. In fact, there's so much to enjoy at hotel and the surrounding area, it can be difficult to know where to start, which is why we've put together a list of ten essential activities to make the most of during your stay.
To find out about more great features of the hotel and for booking information, visit the-omnia.com/en/hotel.
10 best things to do at The Omnia hotel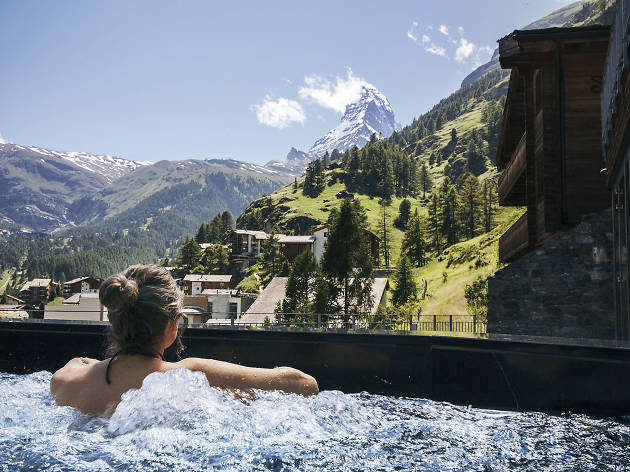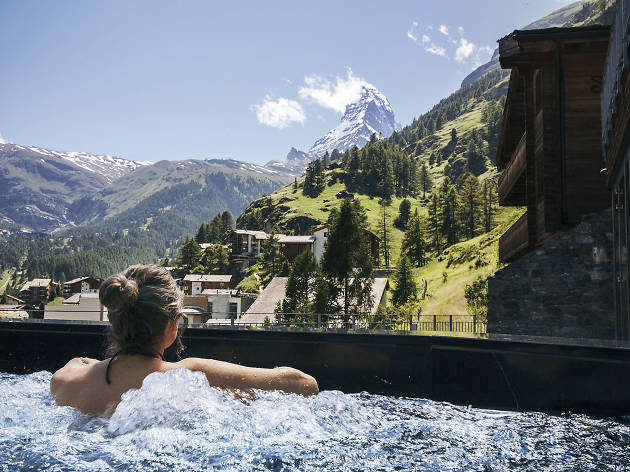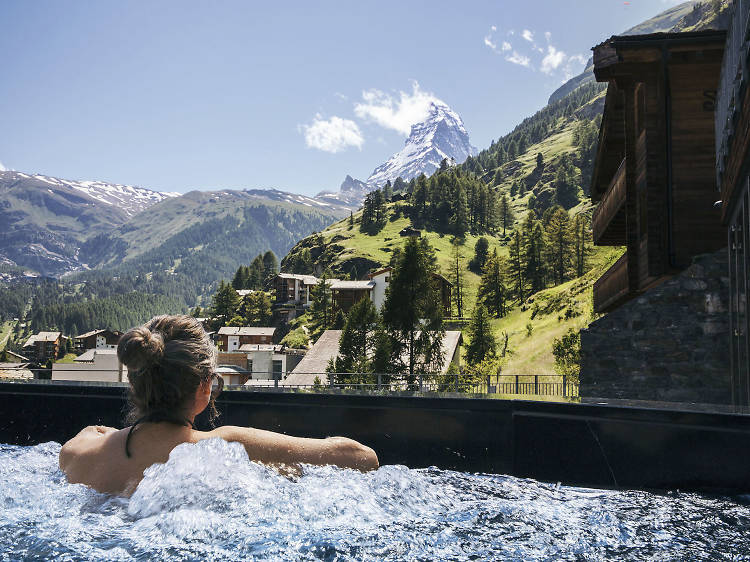 Bruno Augsburger Photography
Sit in the outdoor bath watching the Matterhorn
What could be better than sitting in an alfresco whirlpool bath (heated to a toasty 38°C), being gently massaged by the bath's air jets? How about adding in a stunning view of the Matterhorn? Because that's exactly what you'll be able to see, thanks to the perfect positioning of the hotel's wellness facilities. Sit back and recuperate from a day on the slopes.
Eat a Michelin-starred meal
Not all hotel restaurants are worth dining at, but then not all hotel restaurants are like The Omnia's. Executive chef Hauke Pohl has earned the restaurant a Michelin star and 15 Gault-Millau points, and as soon as you tuck-in to some of his truly creative cuisine, you'll see why. Many of the dishes also use local and seasonal ingredients, ensuring that you get the full flavours of the region.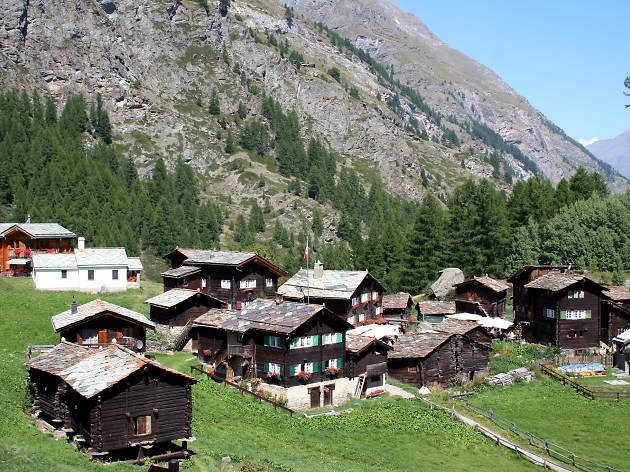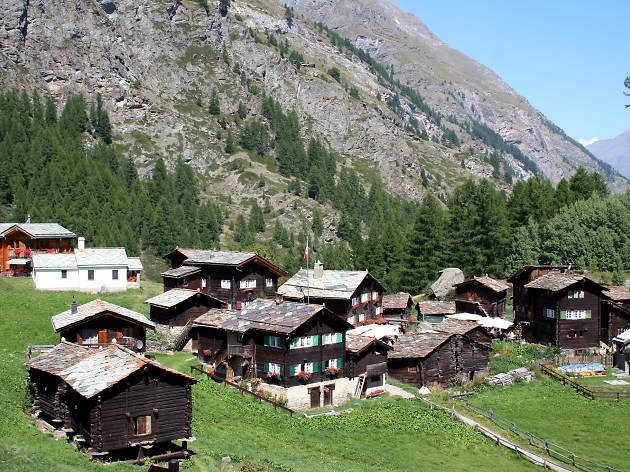 Nelson Minar/Flickr
Visit a traditional mountain village
Jump on the final evening cable car to the nearby village of Furi and soak up the peaceful journey under a starry sky. Once you arrive, dine at one of its restaurants, which specialise in authentic Swiss cuisine. And make sure to fuel yourself up for the return journey, because we recommend making it by night-sled. It's a popular activity and offers a thrilling way of traversing the landscape – remember to ask for a head-torch from The Omnia's reception before you leave! If that sounds a bit too thrilling, simply hike back and take-in the magnificent scenery by moonlight.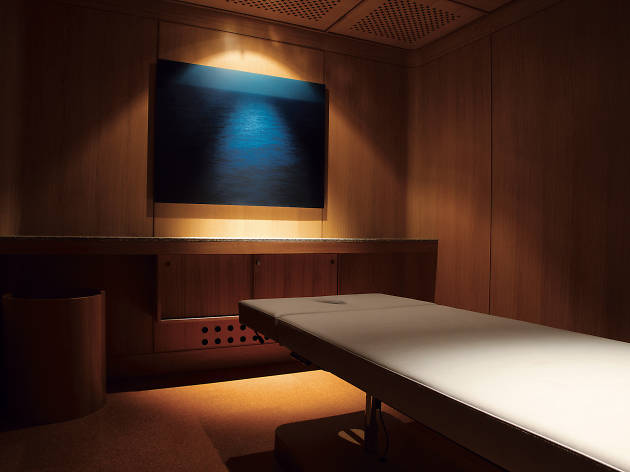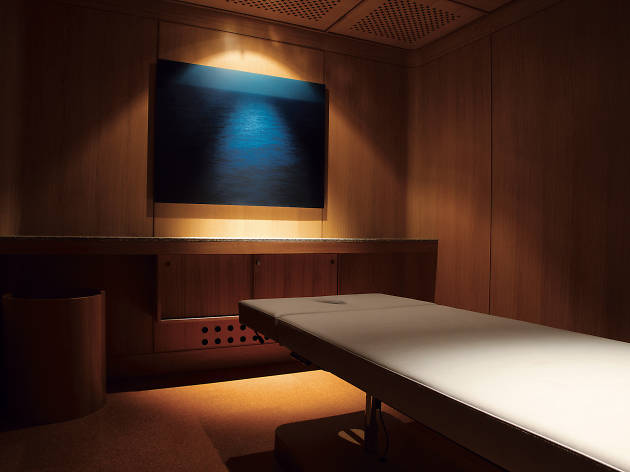 Lose yourself in a massage
You're meant to be on holiday, remember, so start acting like it and indulge in a massage at The Omnia's wellness centre. The treatment list is almost as extensive as the hotel's wine list, so you're sure to find the ideal massage for you. Be good to yourself and try Lomi Lomi, a traditional full-body massage from Hawaii with warm oil. And then there's On The Rocks, a treatment developed exclusively for The Omnia, which combines essential oils with warm stones, giving your neck, back and feet a new lease of life. Afterwards, you'll feel like you've just hopped off cloud nine.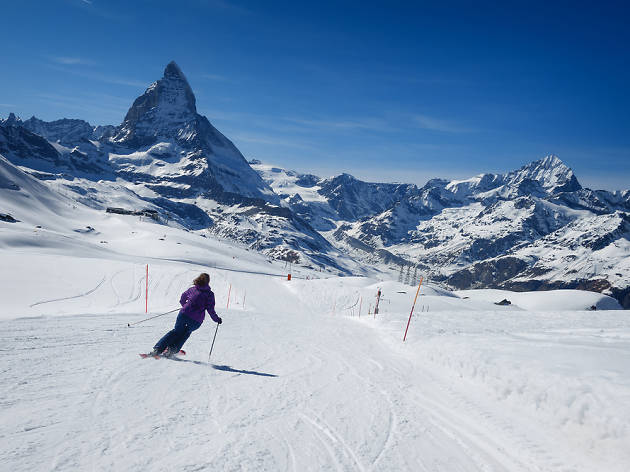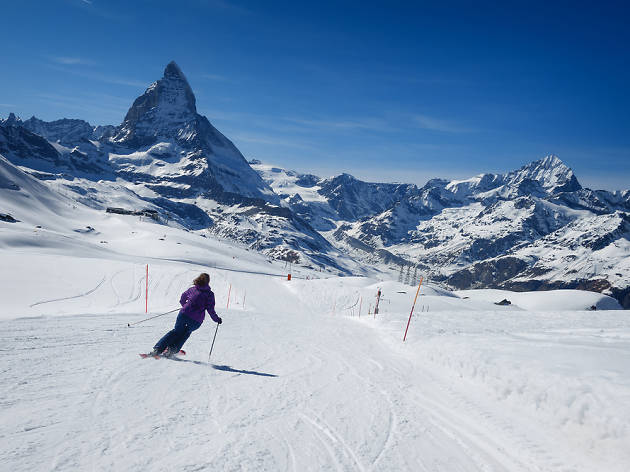 Be the first person on the slopes
There's nothing quite like seeing The Omnia's surrounding slopes at sunrise, when the snow is still crisp and untouched. And when you start zooming down those same slopes with nobody else around, you'll feel like you have the mountains all to yourself, which you kind of do. Chat to The Omnia's staff, who can happily help arrange this unique 'early bird' experience. And remember, the early bird doesn't just catch the worm, it also enjoys some of the finest skiing in the area.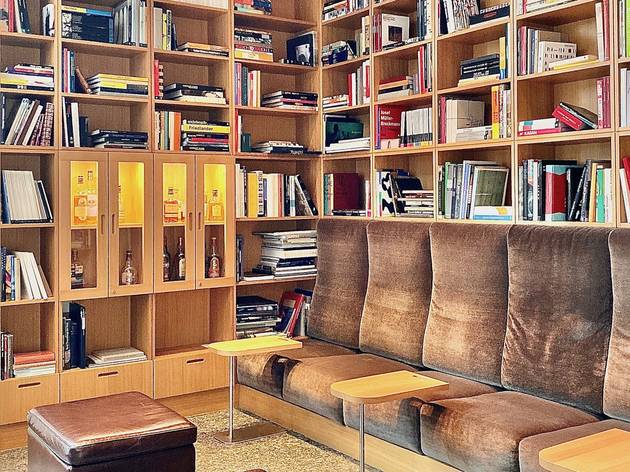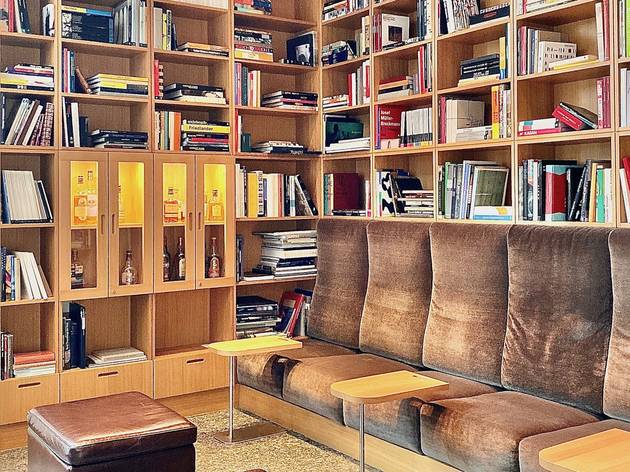 Slow down for a while and head to The Omnia's library. Don't worry, you won't be expected to get through 'War and Peace' here, as this library happens to be connected to The Omnia's opulent Lounge Bar, which happens to serve a fantastic selection of whiskies. Browse through hundreds of beautiful art, design and architecture books, while marvelling that you're staying in a hotel that wouldn't look out of place in one of those very books.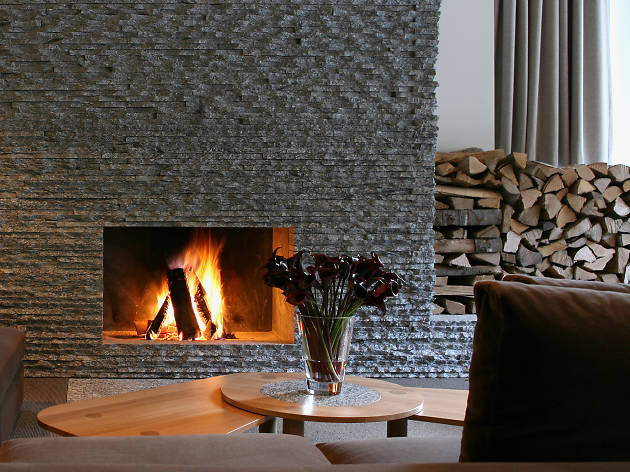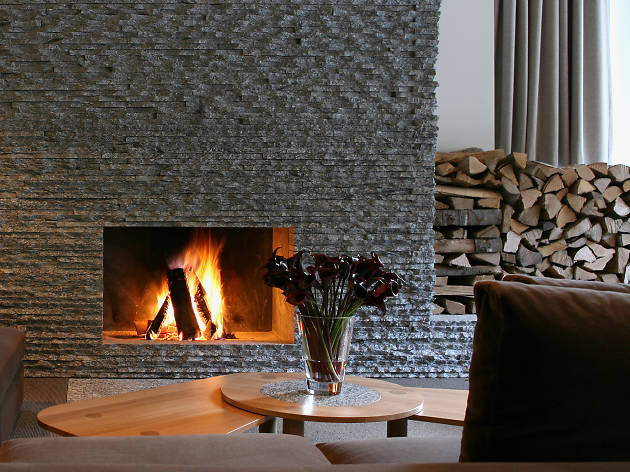 Sip something special by an open fireplace
We've already established how special The Omnia's restaurant is. But the enjoyment doesn't stop once you've finished dining. Post-dinner, make sure you take a seat by the restaurant's open fireplace and get cosy. Then choose your preferred digestif – we recommend a grappa from the hotel's extensive selection. Settle in, as you'll be here for a while.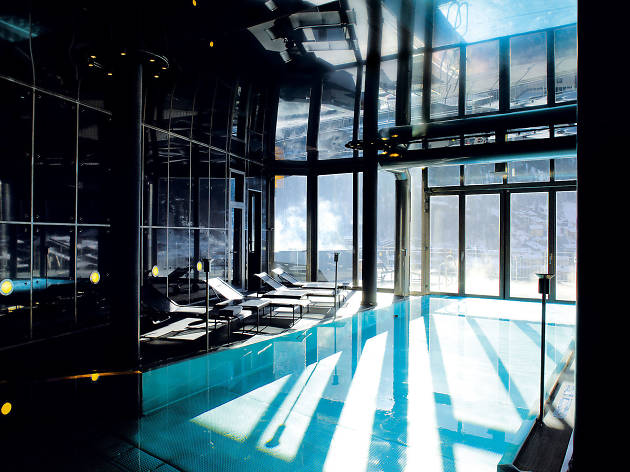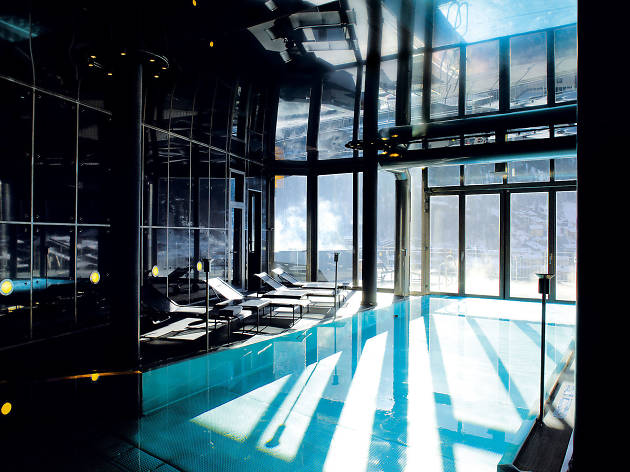 The wellness facilities don't stop at the whirlpool bath and massage treatments. The wellness offering at The Omnia really is something special, so make sure you factor in time for the gorgeous indoor and outdoor swimming pools, the Finnish sauna, the Turkish bath and the flower steam room, as well as yoga and pilates sessions. The only problem is that adjusting back to normal life again after all that might be a little tricky.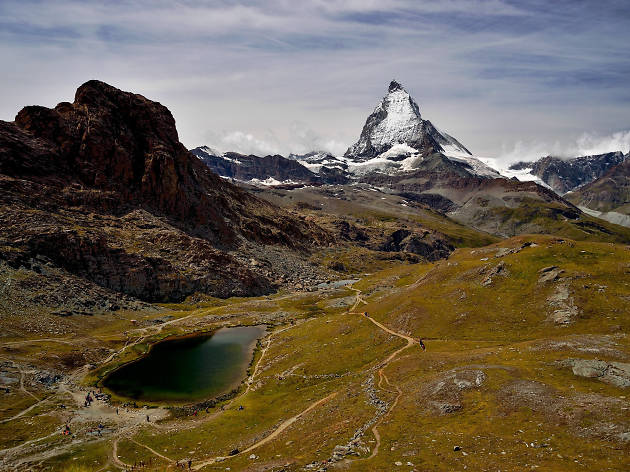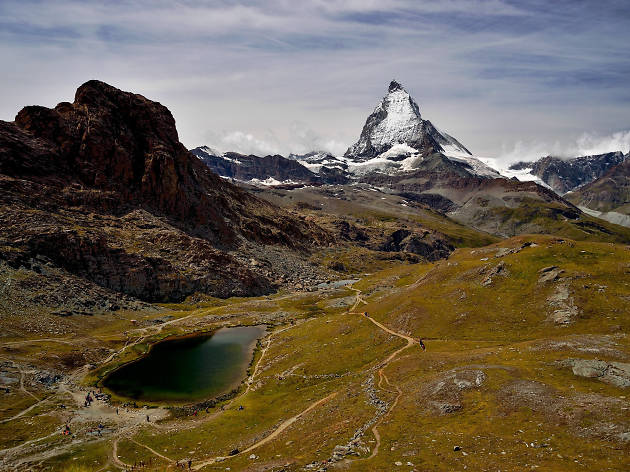 Massimo Frasson/Flickr
Whatever season you visit The Omnia, Zermatt offers all kinds of outdoor activities. Skiing is, of course, wildly popular here, but there are also ample opportunities for hiking, climbing, golf, mountain biking, trail running and clay pigeon shooting, to name but a few. So go and get active, safe in the knowledge that you've got a fabulous hotel to return to and relax in.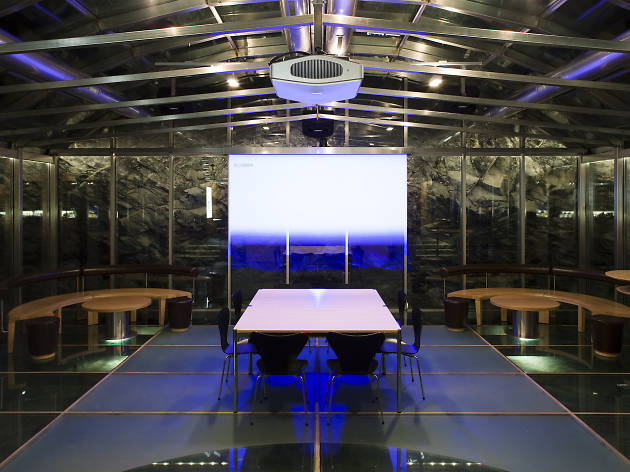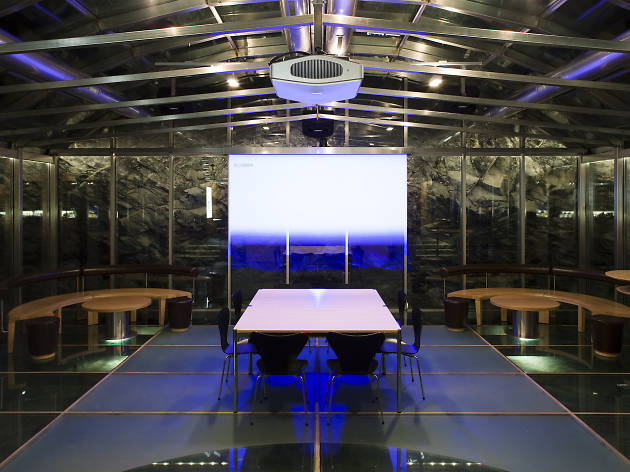 The Cavern is a bar and events space set deep within the rocky cliff that The Omnia sits on, 'floating' over a small lake of fresh water within the mountain. It's a genuinely unique venue and ultimately stylish – the glass and steel structure not only looks sleek and modern, but allows guests to glance out into the rock that they're submerged in. It really is a subterranean wonder.