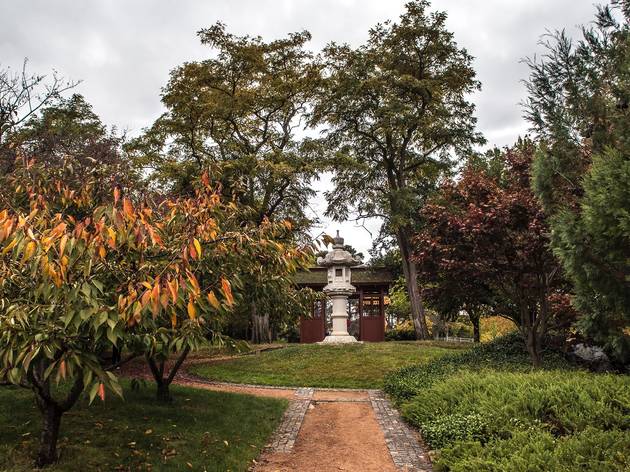 1/13
Photograph: Robert Polmear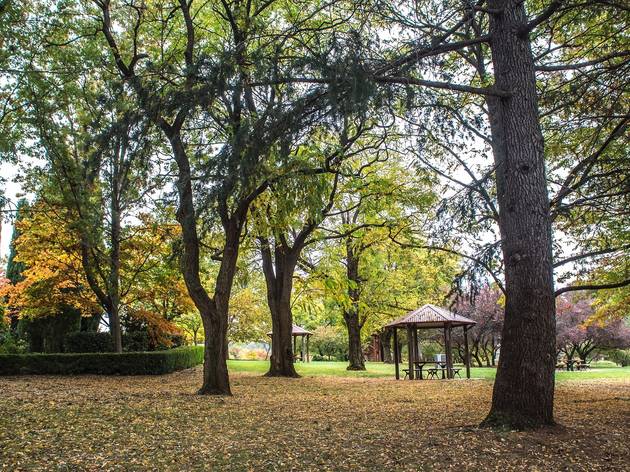 2/13
Photograph: Robert Polmear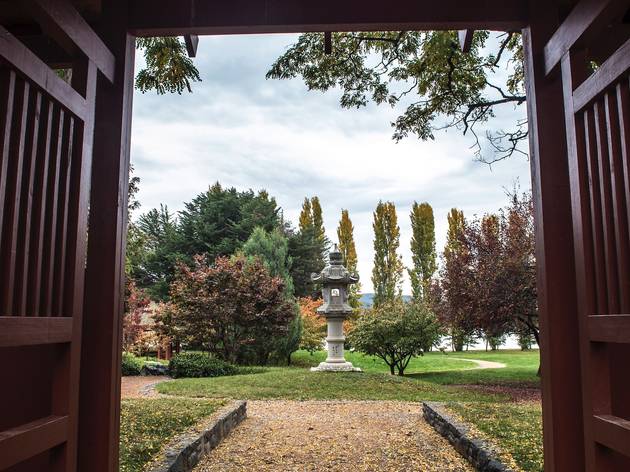 3/13
Photograph: Robert Polmear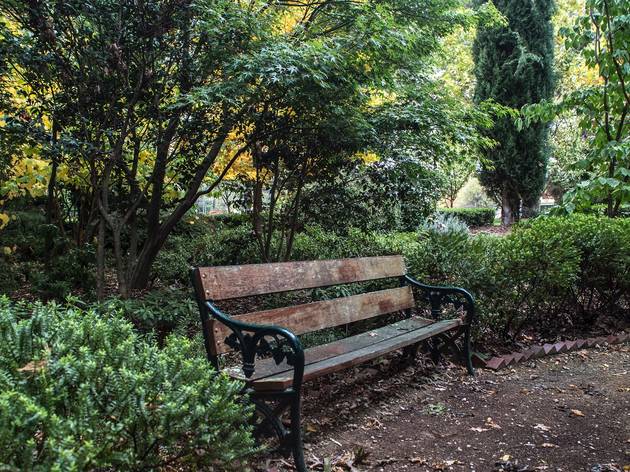 4/13
Photograph: Robert Polmear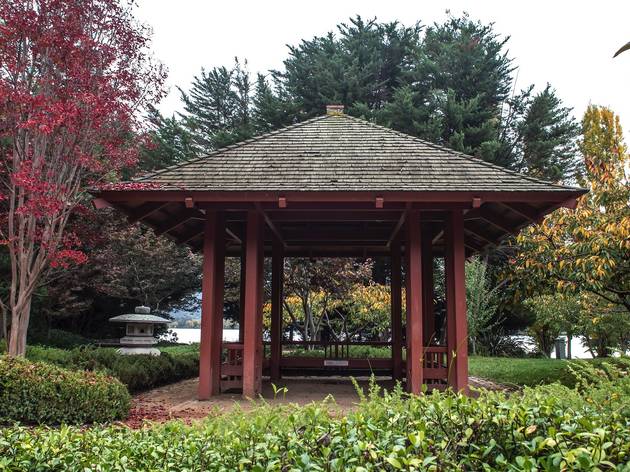 5/13
Photograph: Robert Polmear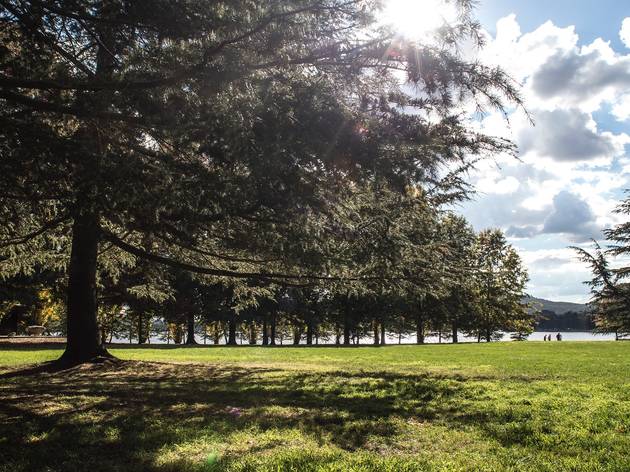 6/13
Photograph: Robert Polmear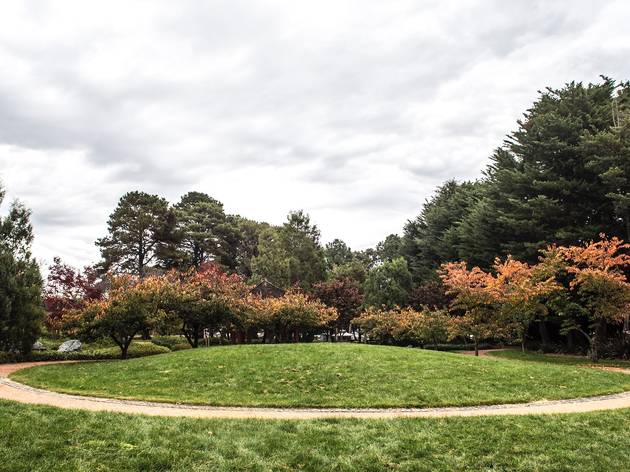 7/13
Photograph: Robert Polmear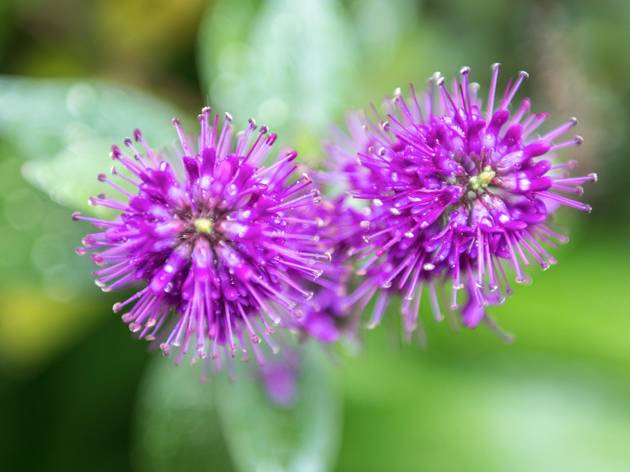 8/13
Photograph: Robert Polmear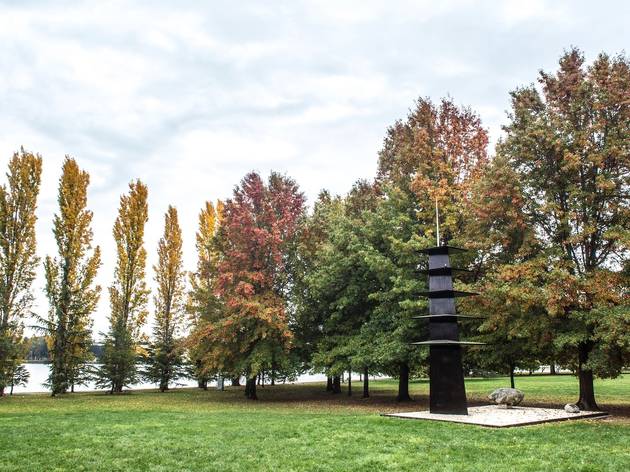 9/13
Photograph: Robert Polmear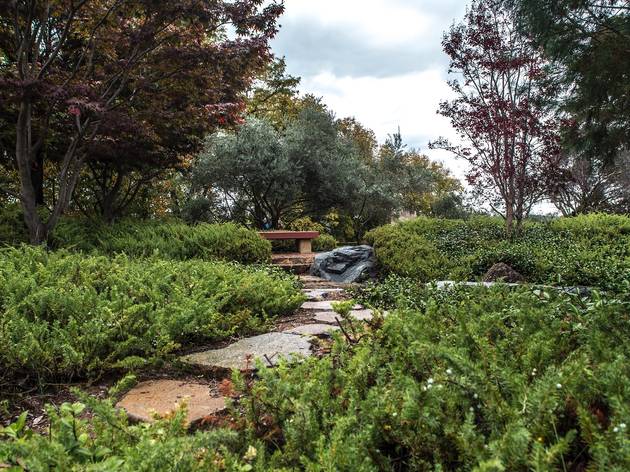 10/13
Photograph: Robert Polmear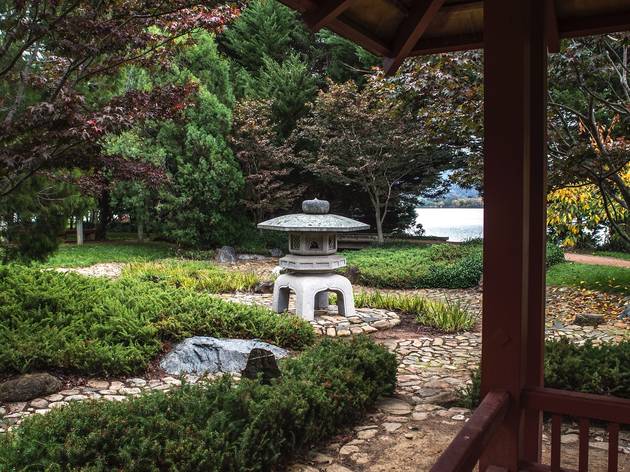 11/13
Photograph: Robert Polmear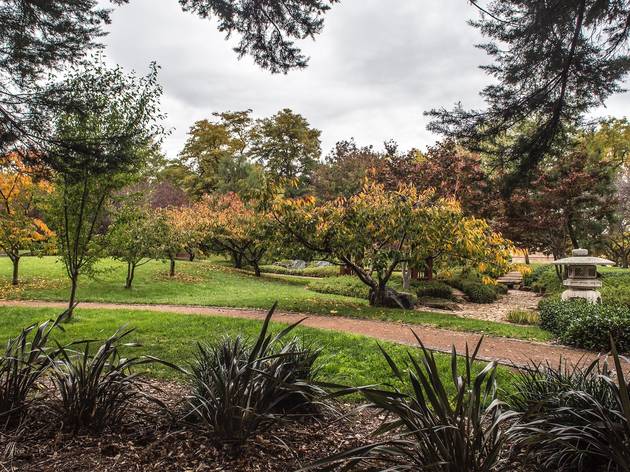 12/13
Photograph: Robert Polmear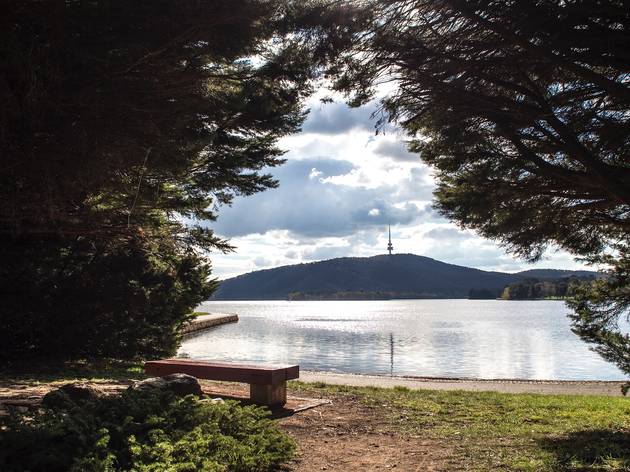 13/13
Photograph: Robert Polmear
Time Out says
Honouring Canberra's Japanese sister city of Nara, this park located on the edge of Lake Burley Griffin celebrates the tranquillity of nature.
Much of this garden was a gift from the city of Nara – Japan's 8th century capital – to the people of Canberra, Australia's contemporary capital city.
A Japanese theme permeates the park with large wooden gates, flowering blush pink cherry blossoms and meticulous landscaping, all created with assistance from the city of Nara and the Embassy of Japan. The park's trees were chosen to emulate that of a typical Japanese park, with 24 cherry blossoms, four flowering crepe myrtles, fiery scarlet-leafed Japanese maples, a single Japanese red pine and many Japanese Lily of the Valley scrubs.
Central to the park is the eight-metre tall pagoda, crafted by Japanese sculptor Shinki Kato. It stands as a miniature interpretation of Empress Komyoh's towering pagoda, which was erected in Nara in 725AD. Another spectacle within the park is two large tōrōs, or Japanese lanterns, which weigh five and three tonnes respectively.
Annually the park is transformed with more than 2,000 flickering candles for the Canberra Nara Candle Festival. Alongside Japanese markets and food stalls, the festival celebrates the park and brings together the Japanese and Australian communities, with light and nature as a source of inspiration.
Details