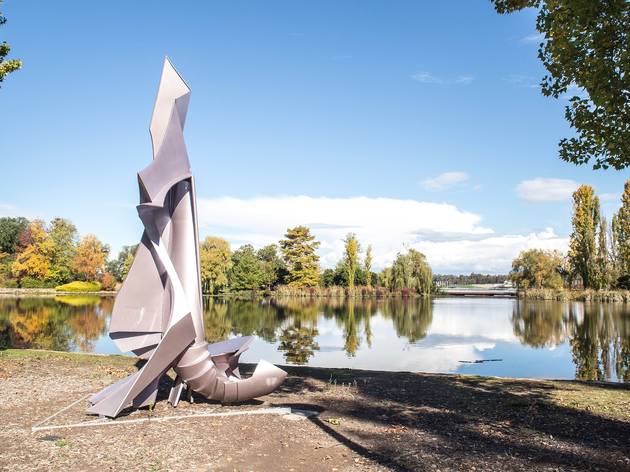 1/8
Photograph: Robert Polmear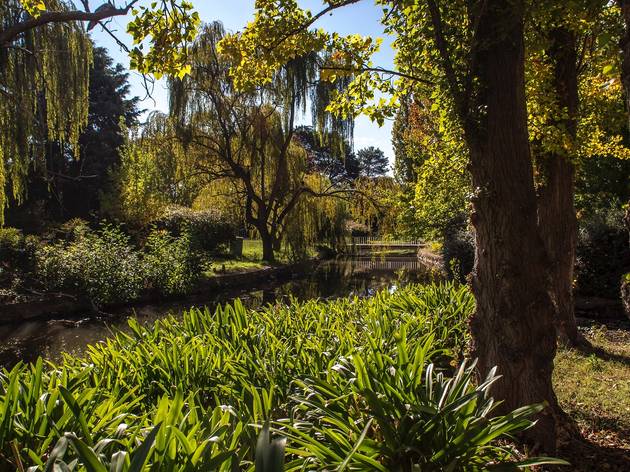 2/8
Photograph: Robert Polmear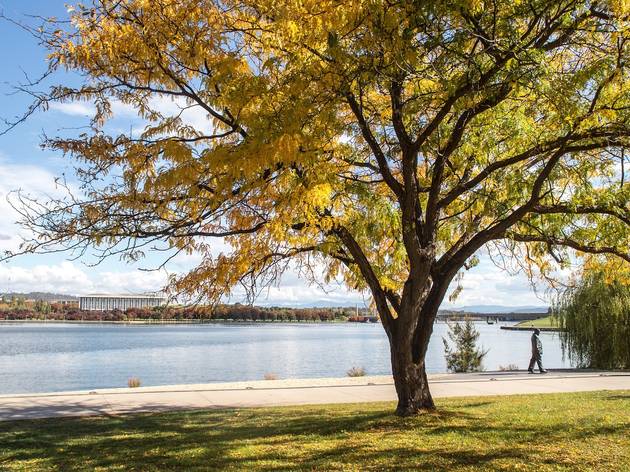 3/8
Photograph: Robert Polmear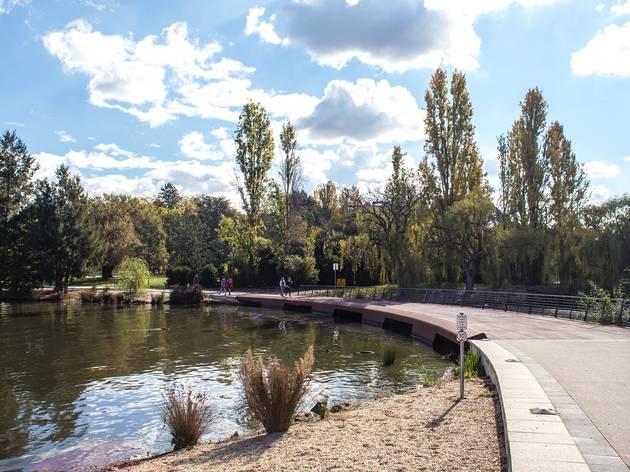 4/8
Photograph: Robert Polmear
5/8
Photograph: Robert Polmear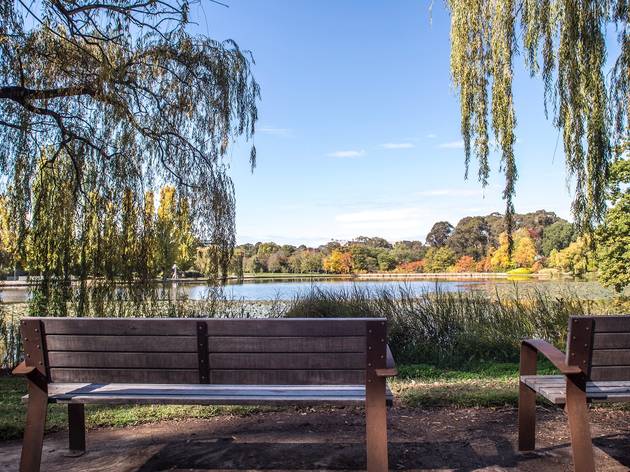 6/8
Photograph: Robert Polmear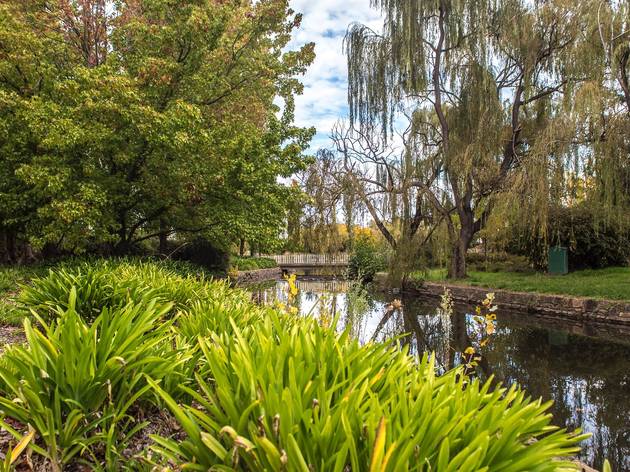 7/8
Photograph: Robert Polmear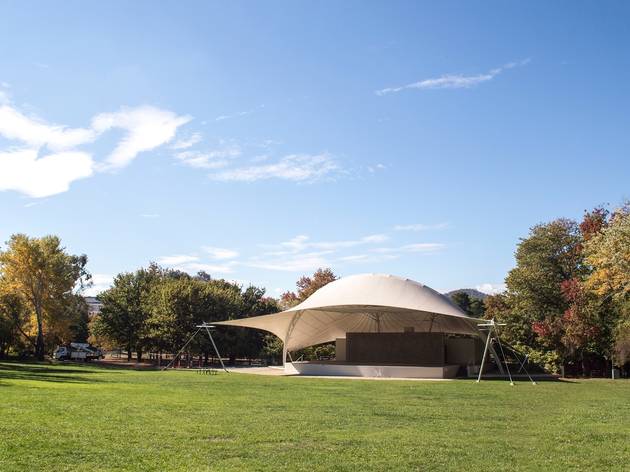 8/8
Photograph: Robert Polmear
Located just minutes away from the centre of Canberra and on Ngunnawal land, Commonwealth Park is Canberra's go-to, all-purpose park. Each year it hosts Floriade, Canberra's annual celebration of flowers and Australia's largest spring festival. The festival transforms the gardens with over one million tulips and daffodils cropping up alongside cultural performances, markets, music and horticultural workshops. It is also home to Stage 88, which hosts Symphony in the Park, national public holiday events and pop concerts.
The park has a vast range of trees – weeping willows, tall spiky conifers and maples make up most of the foliage – while many sculptures are also dotted around Commonwealth Park. They include a bronze lady by German artist Hermann Hohaus, Bruce Radke's 'Dance of the Secateurs' and 'Two Figures' by Dame Barbara Hepworth.
But perhaps the most fascinating sculpture within the park is one you can't see at all – Bert Flugelman's 'Earthwork'. Created for Australia '75 (a festival of arts and sciences during the Gough Whitlam era), the series of six polished aluminium tetrahedrons are buried somewhere underground within the park. Its exact location is not known and Flugelman's reasons for burying work were never articulated by the artist.
Venue name:
Commonwealth Park
Address:
Commonwealth Park
Commonwealth Park
Canberra
Canberra
2600